Aside from joining snapchat this weekend (make sure you follow us 'wearetwinset') we came to the conclusion that it's a really funny time of year for getting dressed. As soon as the sun starts to shine we suddenly feel like we literally have nothing to wear. Jumpers and knits seem a little too 'wintery' whereas it's definitely not warm enough to ditch our coats. With this all in mind, it made us think about some easy and affordable wardrobe updates that will instantly give our staples a springy step. 
Scroll below to see our latest wardrobe updates that are helping us through this transitional season: 
Neck ties & mules
We've been having a bit of a thing with neck ties for a while now and we can assure they are here to stay. Whether you fancy the updated bandana, (believe it or not ours is from M&S,) or a skinny 70s style number, they are a super chick way to update a classic white tie or an open neck shirt. 
Now onto the mules, or shall we say THE shoe of the season. Who would have thought we would lusting after such a thing?! Well ladies, as well as being a seriously sleek low heel option for day or night they are super comfy and we think everyone needs to jump on the bandwagon!  There's so many affordable pairs in the shops now and as you can see from our Instagram our latest obsession are these zesty Mango ones.

JavaScript is currently disabled in this browser. Reactivate it to view this content.

JavaScript is currently disabled in this browser. Reactivate it to view this content.
Belts are back!
The biggest street style trend of the season has the be the return of belts! For years and years belts  seemed so naf and now all of a sudden they are topping our wishlists right from the Gucci "GG" hardwear styles to Mango's super luxe metal buckle belts. AW16 is all about cinching in your waist and this is a great way to start getting used to this new look.

JavaScript is currently disabled in this browser. Reactivate it to view this content.
Granny shoes
Another spring shoe staple that we never thought would catch on and now we can't get enough of…glove shoes, also known as granny shoes! Your Mum's favourite shoe from the 80s and now every fashionistas dream shoe. While we know they're not everyone's cup of tea, but the truth is, they look so good with pale blue high waisted jeans and a slouchy tee! Again, there are so many great styles on the high street and they are really comfy way to add a little height without wearing full on heels. Definitely not worth investing in this style, but with the amazing choice on the high street it's worth giving them a go!

JavaScript is currently disabled in this browser. Reactivate it to view this content.
Mom jeans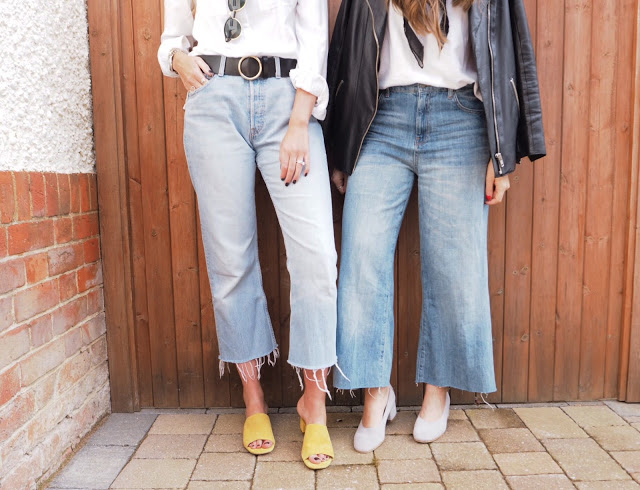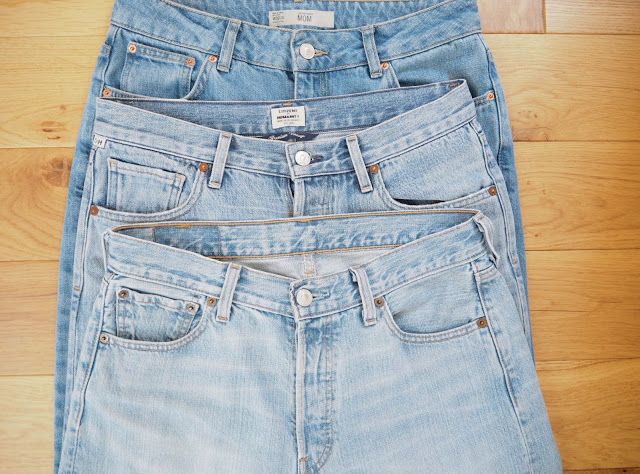 We like to think of ourselves as little denim gurus. Gone are the days of our beloved skinnies & boyfriends, we're totally & utterly obsessed with the mom jean. It took us some time to adjust to this new super high waisted straight leg shape, but we're totally hooked and can't seem to wear anything else at the moment. Although both Alex & Craig are not such fans of these truly man repelling denims, we cant get enough of them… we're only dressing for each other anyway 😉

JavaScript is currently disabled in this browser. Reactivate it to view this content.