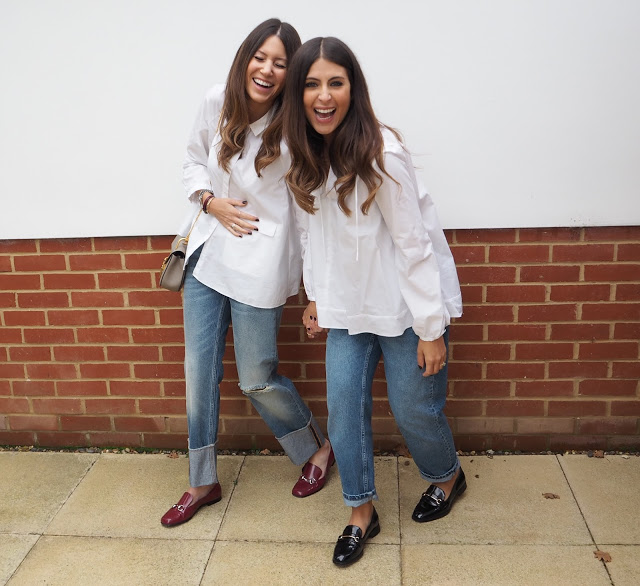 We often get asked about the mechanics of We Are Twinset, and with us both working seven days a week as stylists in the industry we've realised we haven't actually shared a lot about ourselves and how we make it all happen. So today we wanted to open up and put ourselves out there…
Scroll below to see the seven key things that sum up We Are Twinset:
We met five years ago at an M&S press day, noticed each other from across the room and got chatting. We arranged to go for dinner and couldn't believe how similar we were and how parallel our lives were. Right away we knew we wanted to start a business together, we just never knew what. We toyed with the idea of a blog but thought we didn't have enough time (we now realise how much time we had back then!) and couldn't help but think it was a tiny bit cringey having to take daily outfit pictures! We soon got over it and our friendship has gone from strength to strength…we can't go more than a few hours without checking in!
We have both worked in the fashion industry for ten years, both starting out doing lots of work experience and then gaining full time time work at ITV (Sarah) and YOU Magazine (Philippa). Our jobs are both pretty demanding, with lots of travel, early starts and ongoing pressure but we have to come to realise it makes us who we are. Our jobs have been an amazing tool for creating relationships with brands and helping us to achieve varied content on the blog from day one.

So many of you ask us how we make WAT happen alongside our full time jobs and the truth is we work bloody hard! Every evening we are either together or on the phone going through emails and discussing upcoming blogposts whilst the weekends are spent shooting the content. We feel so lucky that we have created our own brand, it never feels like a chore and we can honestly say we love every second of it…because trust us, you would't be able to commit if there wasn't a real passion for it.
If we had the whole week to shoot the pictures we would definitely work with a photographer but as we're balancing our jobs we have trained our husbands and Mums as our resident photographers! It's usually a 7am wake up and a 9am call time on a Saturday or Sunday (sometimes even both!) and we take it in turns shooting at our homes.

We really are extremely in sync and share so many of the same loves, likes and beliefs (apart from coriander!) We always order the same food or drink, we own pretty identical wardrobes and most importantly, are always on the same page. We are both equally passionate about the same things and that's why we work so well together. If one of us is having a stressful day the other one takes over and vice versa and we can honestly say we would never be able to do this without the support of each other.

When we met for dinner the first time it was quite ridiculous how many random things we had in common, even down to coming from divorced families, both with Dad's called Stephen and not knowing that our grandparents were really close friends. Even before twinning was a thing, we used to turn up to dinners in the same item of clothing! Back then it was Gap nike boots and furry gilets that were our thing!

It's not easy balancing friendship and business but we have never had a crossword, one argument or a raised voice. We really respect each others views and strengths (Sarah does everything 100 miles an hour, whilst Philippa takes a bit more time to digest things- this can be a good and bag thing!) and we always pick each other up when we need it.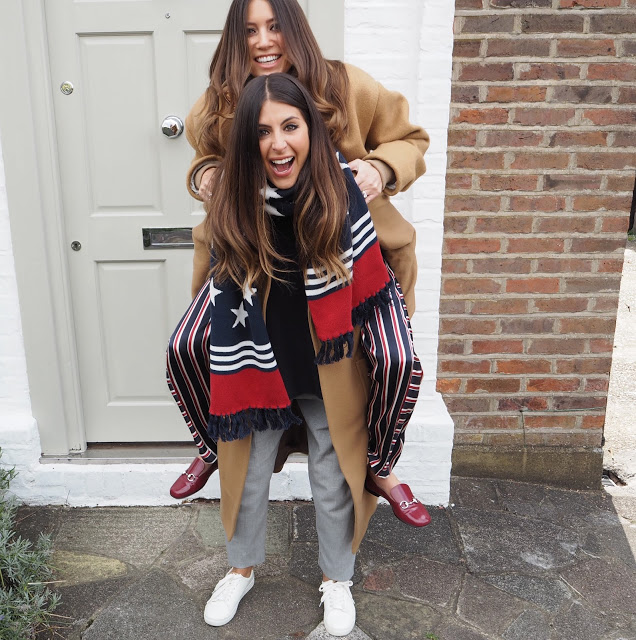 We absolutely love the blog and have realised that our strength and success comes from working together and being a team. We could never imagine life before WAT and we feel so proud with what we have achieved in such a small space of time. We are so grateful for all your support and love and can't wait for what the future has in store.
Stay tuned for a bigger and better WAT!