This weekend we took some time out and headed to a surprisingly sunny Oxfordshire, a destination we have both visited a few times but funnily enough never together. We wanted to make it into a little WAT baby moon the four of us before Sarah takes some time off for maternity leave. It's the perfect location for a little retreat being just over an hour away from London and with so many gorgeous spots to stay, dine & mooch it was a seriously dreamy  couple of days.
Our first stop was one of our favourite places in Oxford for both food and relaxation – Daylesford Farm and the Bamford Haybarn spa. We had an early lunch outside at the farm, feasting on fresh salads and juices – nothing too heavy as we were having a massage at the spa straight afterwards. Now let us tell you about the spa…if zen was a place, it would be the Haybarn spa. From the interiors, to the smell, to the colour palette it is heaven in every sense of the word. Philippa had a 'relaxing massage' and came out crying it was so good (true story!) and Sarah had a maternity massage, which was also pure heaven (you know when you feel so relaxed you can hear yourself snoring!) It was the perfect start to our relaxing weekend away and the sunny weather made it even more beaut.
Philippas' wearing:
The Daily Sleeper dress | Donni bag | Hermes sandals (high street version here)
Sarah's wearing:
The Daily Sleeper dress | H&M bag (similar here) | Chloe sandals
The farm shop at Daylesford is soooo good!
Next time we will be trying some yoga out here!
The dreamiest spa…
Ice cream time!
After a quick ice cream break (would have been rude not to!) we headed to our boutique hotel for the night, Crestow House. We have both never stayed in a small boutique hotel like that and we were totally bowled over. From the interiors that made us want to redecorate our own houses (!) to the service, to the crispy, crunchy sheets (more on that later) we were totally overwhelmed by what we saw.
Look at this place…
Our new in AWAY twinning cases packed to the brim for one night away lol!
Decor goals right here!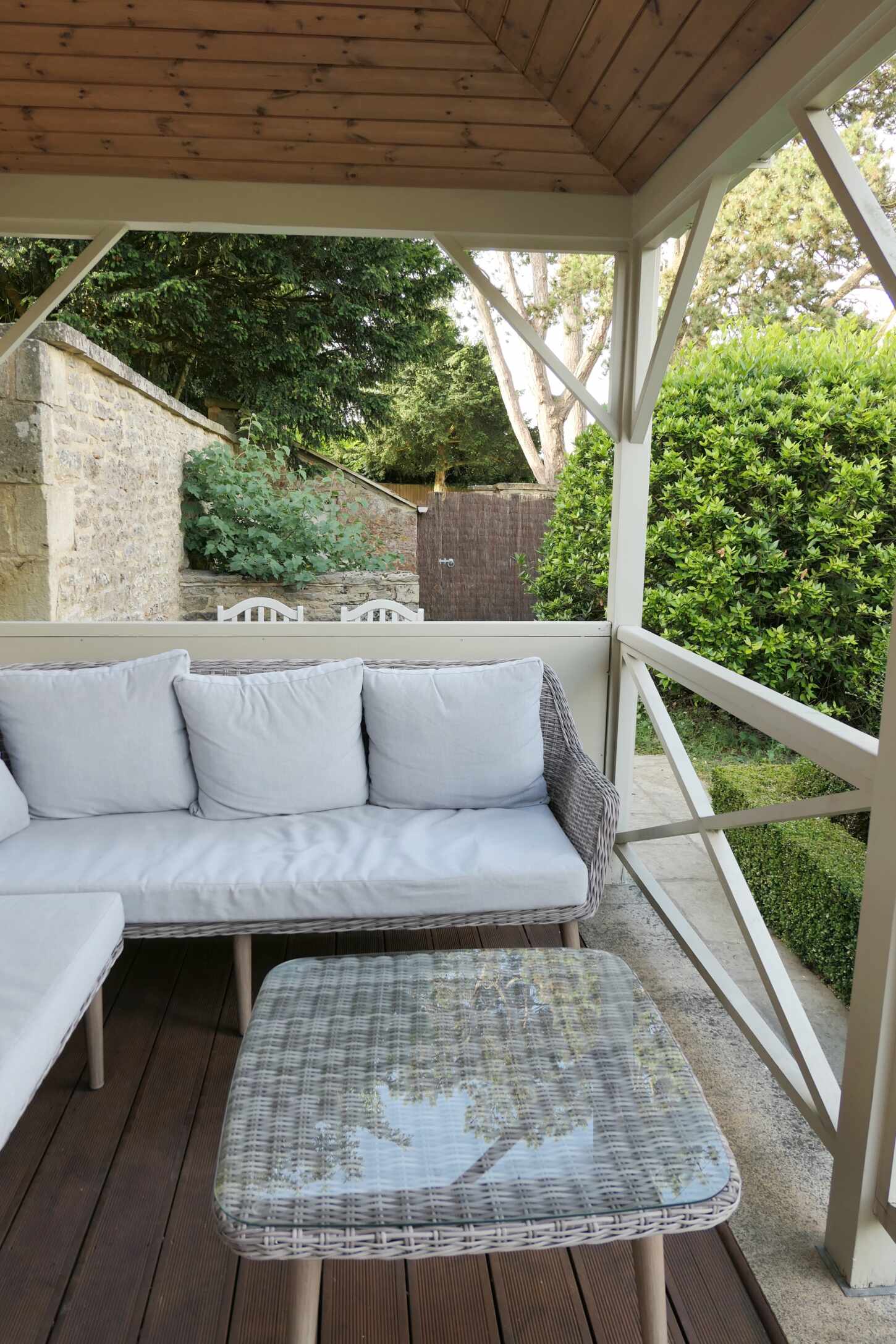 It had a real stately home vibe with each of the seven bedrooms decorated differently and as we said interiors to drool over. From the custom made Farrow & Ball paint colour in the front room to the cool cigar bar, lets just say it was extremely instagram worthy as well!
Now onto the bedrooms; Sarah's pinky palace (as we like to call it) was plush and roomy with pink velvet accents all over, Philippa's was dark and moodier with a dark headboard and light curtains giving it the most luxurious vibe. Now whilst the decor of the bedrooms was quite different the one thing they both had in common and something we need to shout from rooftops about was…THE SHEETS! Just as Philippa is obsessed with hotel breakfasts, Sarah is obsessed with hotel bedsheets. The crispier, the crunchier the better and these were up there with the best! And as you can imagine Sarah has now passed this new obsession on to Philippa! Have you ever wondered why you have the best night's sleep in a hotel bed and you can barely tear yourself out every morning – it's because of the sheets!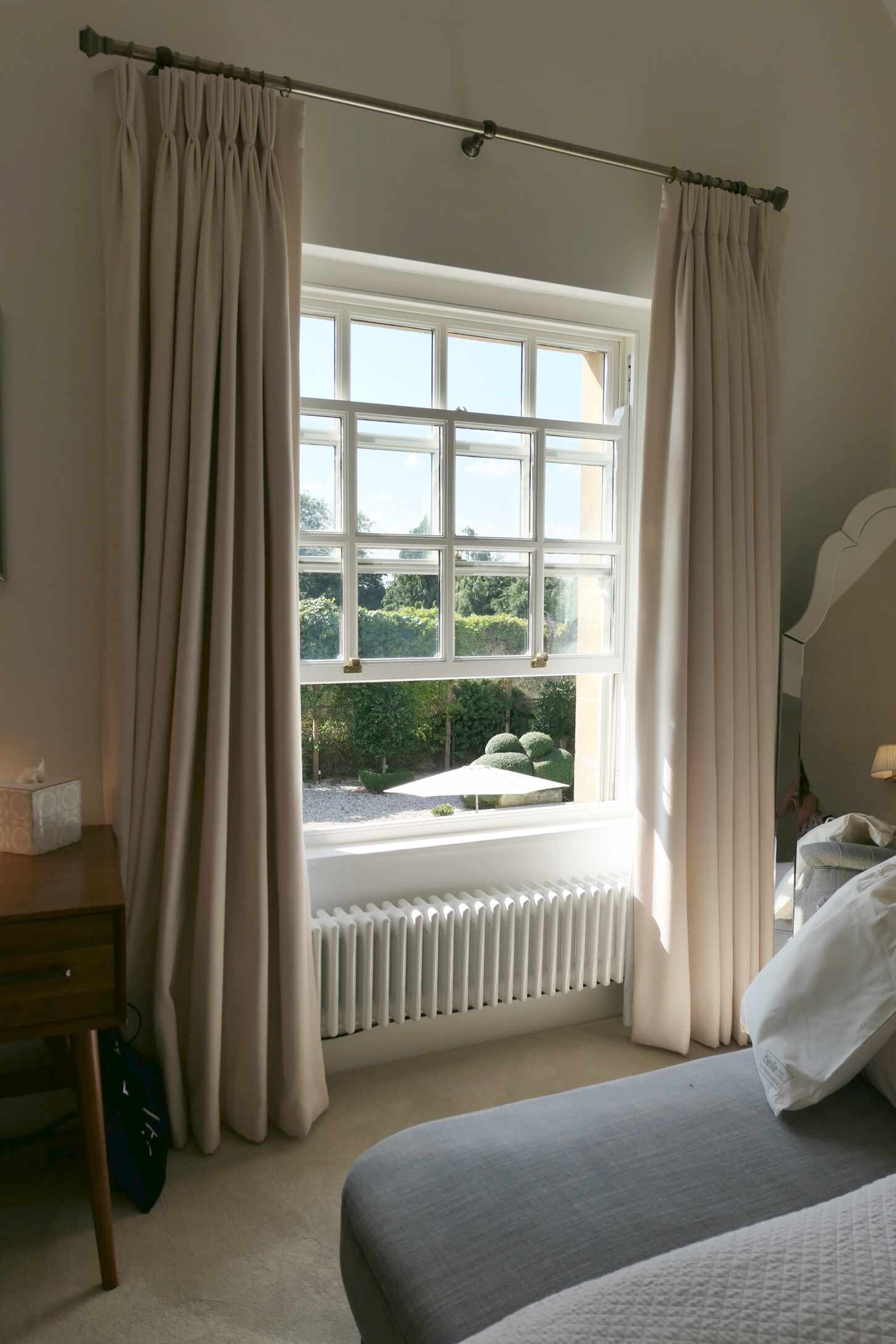 Now we're very lucky to have stayed in beautiful hotels throughout the years and we've finally realised they all have something in common…Tielle Love Luxury sheets! Better still we have now found out that you can buy them for your home, we are two very happy twinnies knowing that these crunchy sheets can now be ours (alongside towels & robes too!) We know this is a dramatic response to sheets but trust us when we say…you know when you've tried them!
Philippa's favourite meal of the day!
Although it was only 24 hours away we both felt refreshed and relaxed after being fed, massaged and to top it all off had an epic night's sleep in the sheets of dreams! We can't recommend a night away enough for a quick recharge and doing it with your bestie is even better 🙂
Philippa's wearing:
& Stories dress | Hermes sandals (high street version here)
Sarah's wearing:
& Other Stories dress | Chloe sandals
*Thank you to Daylesford, Bamford Haybarn spa, Crestow House & Tielle Love Luxury for the gorgeous weekend*