Today is a very special blog post, dedicated to our wonderful Mums. We sometimes find it hard to open up and share a lot about our personal lives but today we're putting ourselves out there and getting Mother's Day ready in honour of our darling Mums, our best friends and the people we'd be lost without.
(P.S. the secret's out…we aren't actually twins by blood, but we're sisters by choice!)
For those of you that don't know, we have, and have had very parallel lives and in turn have very similar bonds with our Mums (who are also in fact very good friends!) Although we are quite different from our Mums, we have learnt so many valuable lessons from them. They have taught us to be strong, independent women, but also calm, loving and kind. They both always put others first (never themselves…) but this Mother's Day we're taking the time to make sure we put them first and really spoil them! They both really deserve it 🙂
We kid you not…their ultimate joy is a lovely card with heartfelt words, yet we couldn't let Mother's Day go past without picking them the perfect gift and treating them to a special day out.
As you have seen on many of our Instagram & blog posts we are partial to a bit of bling! Nothing too out there or over the top, just luxe staples that we wear day in and day out and rarely take off. You may have noticed our PANDORA eternity ring we wear on our index finger and we loved the idea of getting our Mums something that we have too, like a friendship ring, a sign of our eternal love for them. We know that they will love this gift, they are always asking us fashion tips and picking our brains for style advice and so it seemed like the perfect present that we could all wear together.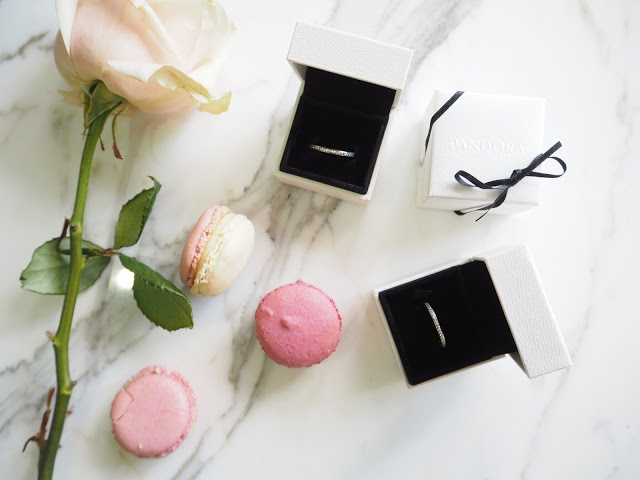 We're both going to be travelling with work over Mother's Day weekend so we're treating them to a day out as well as giving them their gift a little early. We all love going out for afternoon tea, so it seemed like the perfect opportunity to book somewhere fancy and give them their gift over some yummy cakes and scones. (In honour of this pre-mother's day treat, we've asked both of our Mum's not to look at the blog this week!)