Ava is now 6 weeks old (how & when did that happen?!) and so I wanted to share all the details of her nursery that I've been designing over the last few months. As a lot of you know, I am totally interiors obsessed and have loved renovating my home. Planning & prepping Ava's nursery has been a total joy from beginning to end. It's always been a dream of mine to decorate a girlie nursery and I really have loved every minute of putting it all together. It's exactly how I dreamt it would look and I feel so proud of it. I sometimes walk into the nursery and can't believe it's actually in my house, for my baby girl… it all still feels like a dream to be honest!
For those of you that are interested in seeing a step-by-step tour & to see how all the details came together then make sure to check out the virtual tour here.
I hope you love it as much as I do.
See you all soon guys 🙂 Philippa xx
Pottery Barn cot | Pottery barn chair | Pottery Barn cot sheet | Curtains, blinds & cot skirt from Curtains & Blinds in London | Holmes Bespoke rug | West Elm cushion | My 1st Years monogram blanket | Wallpaper & paint throughout sourced from Veronica Lancaster
Cam Cam Copenhagen from Scandiborn balloons | Veronica Lancaster wallpaper
Details as above
RH Baby & Child elephant | Soho Home lamp shade | John Lewis lamp base
Details as above
Cox & Cox sheepskin beanbag | Made.com sofa | Mama & Max baby gym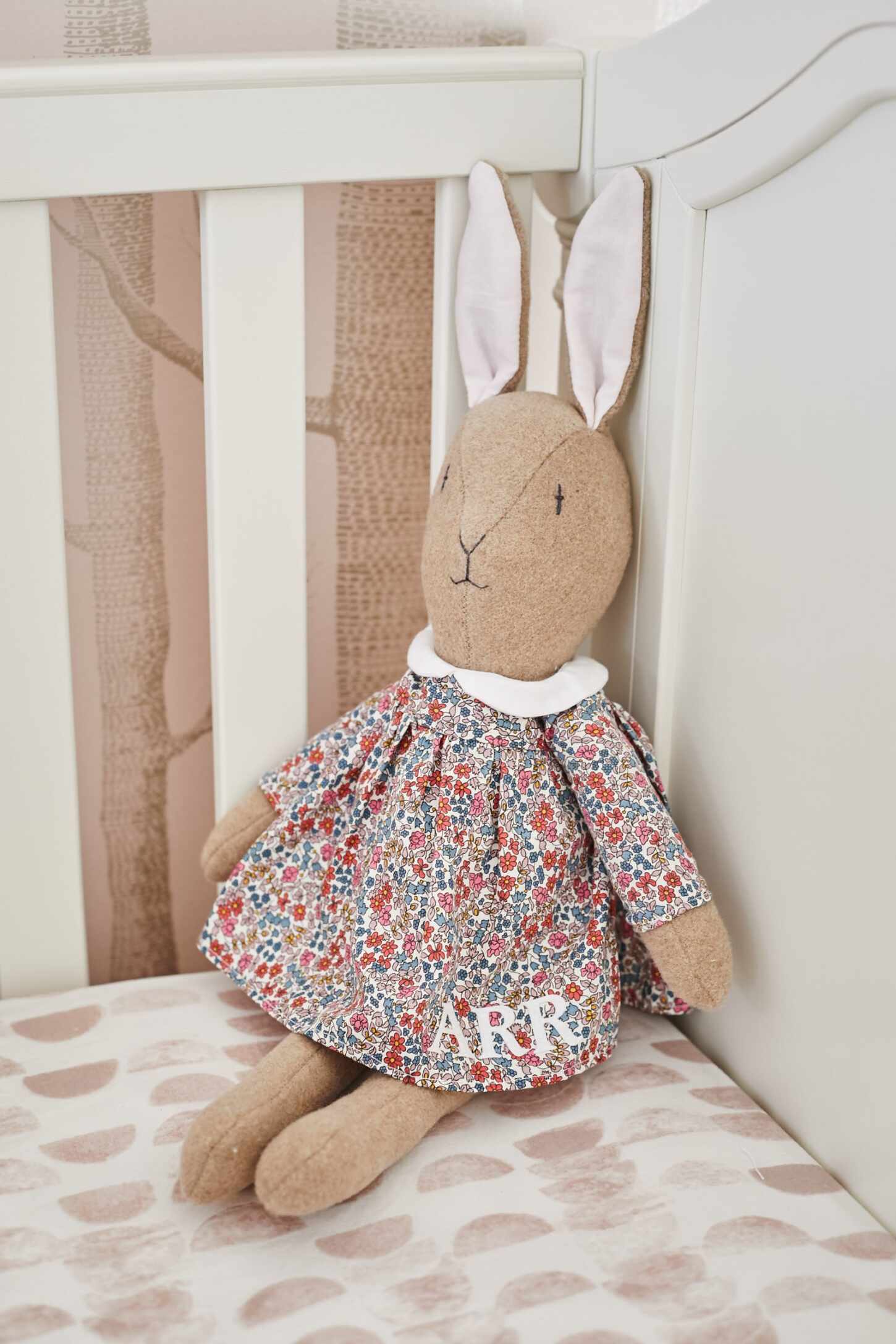 Tinny Tiny bunny
Pottery Barn changer & topper | Scandiborn changing mat cover | Curtains & Blinds from Curtains & Blinds in London | Desenio dragonfly print | Scandiborn mobile | Veronica Lancaster paint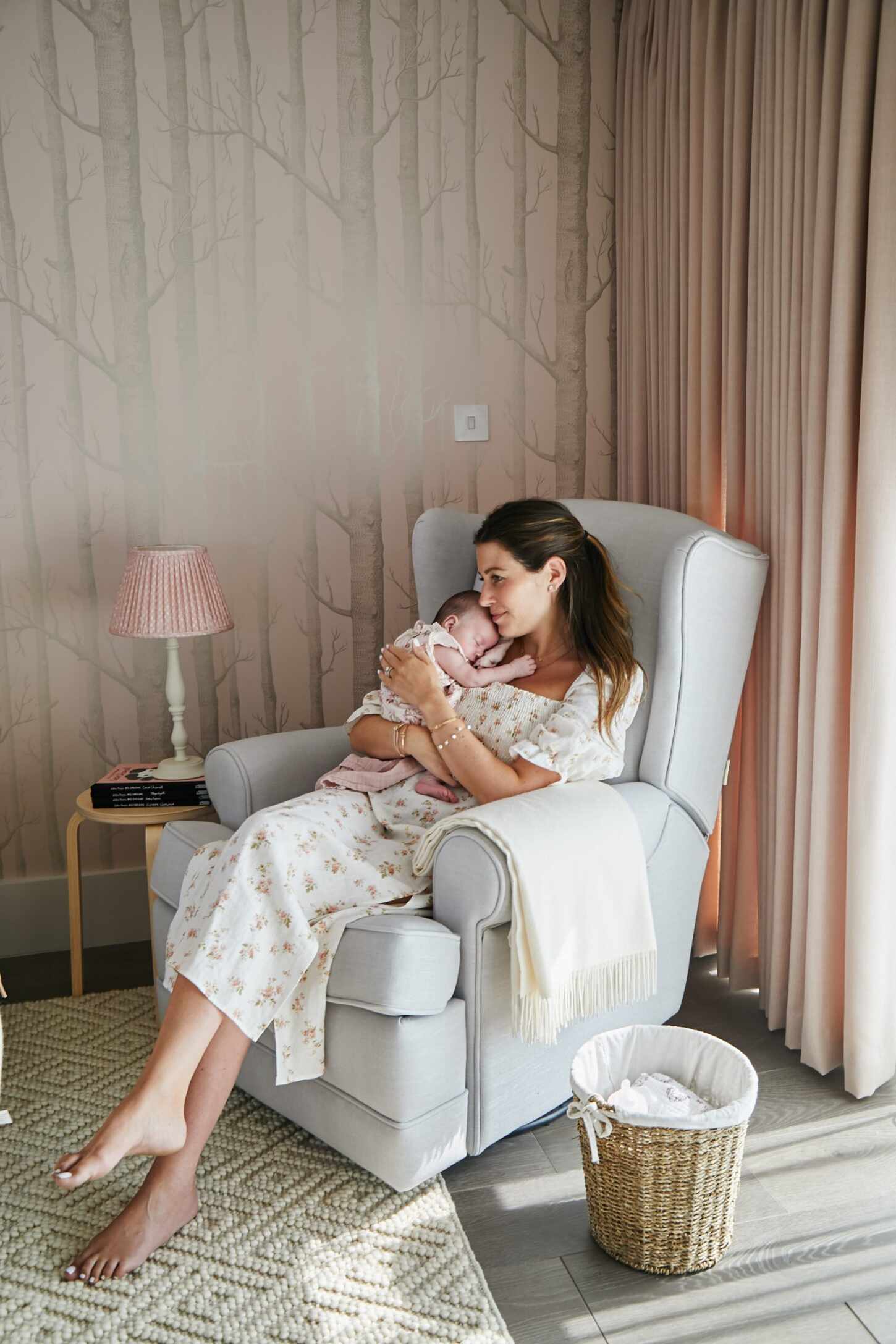 Liewood from Scandiborn canopy | H&M cushion covers | Amazon cushions | Elodie Details round rug | Smallable star garland
Kid's Concept from Mama & Max baby gym | Holmes Bespoke rug
ph. by Amber-Rose Smith
(AD – All items listed above have been gifted, with huge special thanks from Ava & me!)