We're always on the lookout for building blocks to our wardrobe. Things that help bridge some of our staples together and give us different ways to wear them. Recently we've found ourself drawn towards two newbies that have given a new lease of life to our denims.
First up…the relaxed blazer (now we do in fact wear a lot of blazers but; more for a dressed up type of look as opposed to casual). So when saw this number on H&M's website and it didn't quite fit the going out vibe we were instantly drawn, why would't we wear a blazer with our denims for work or for a slightly more dressed up weekend vibe?! Plus we instantly loved its damn cute ruffle sleeves and pockets. What's not to love, right? (Ladies with bumps take note – tailoring is a great way to rock the bump, you can still go for a tighter top underneath but it's excellent for creating a bit of a silhouette when you feel like yours is disappearing!)
Next on our newbies list is a rock tee / band tee/ slogan tee, whilst (like the rest of the fashion planet) we're  drooling over Gucci's finest yet overpriced sell out style; we're just not game for spending over £300 on a white tee. Instead we looked to the high street for more reasonable priced style and there are loads! From rock band memorabilia to slogans galore – as always something for everyone.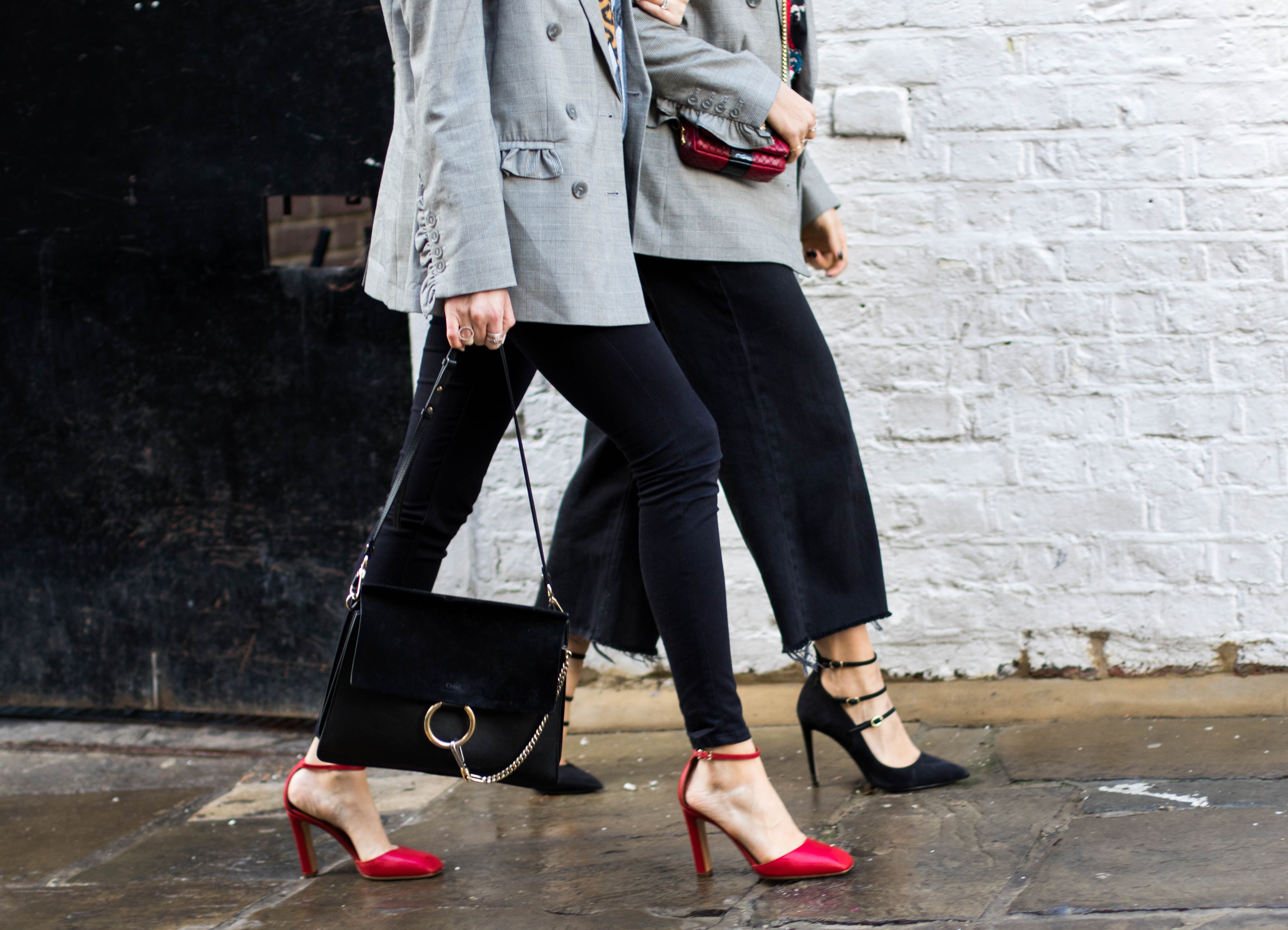 Black and red heels for life!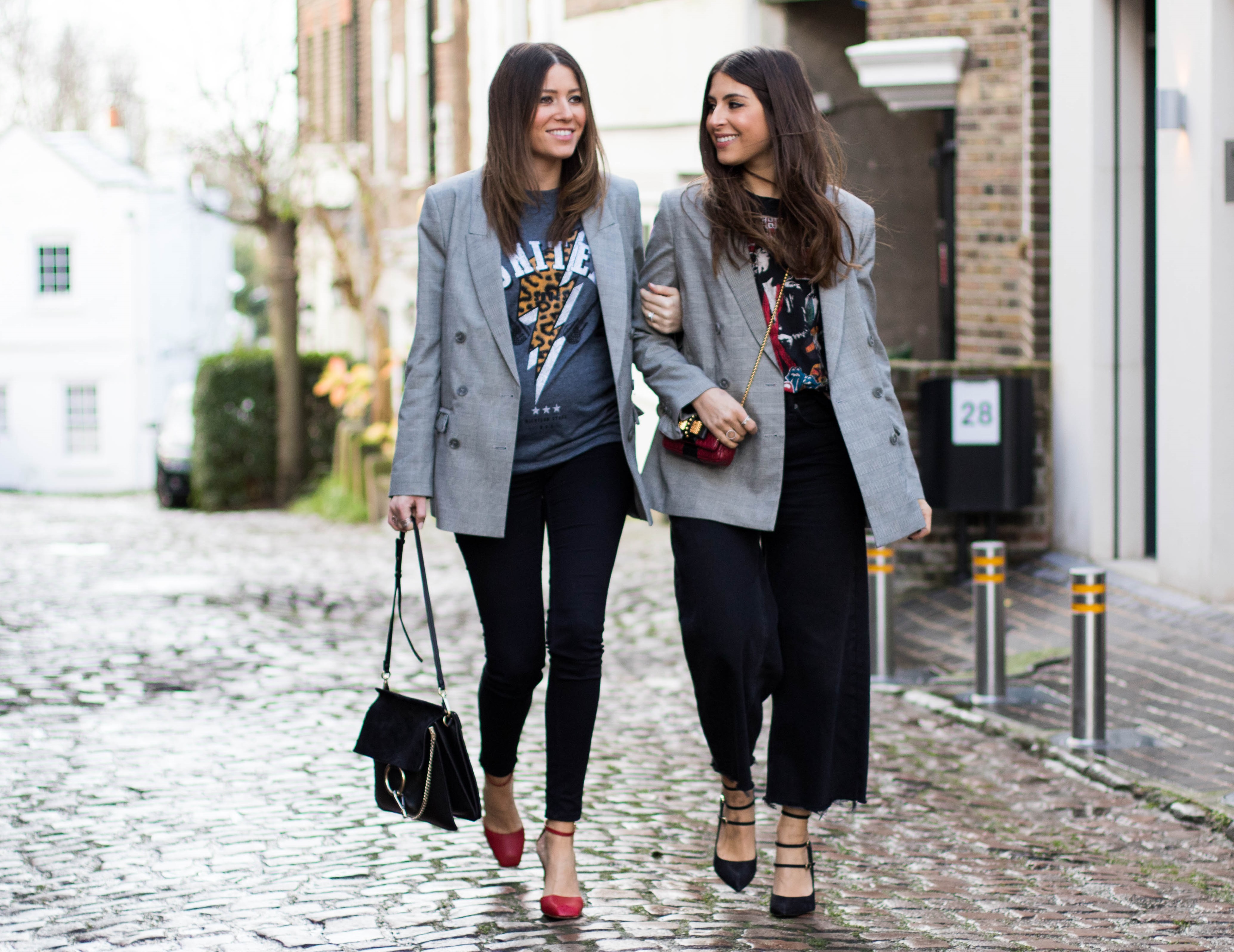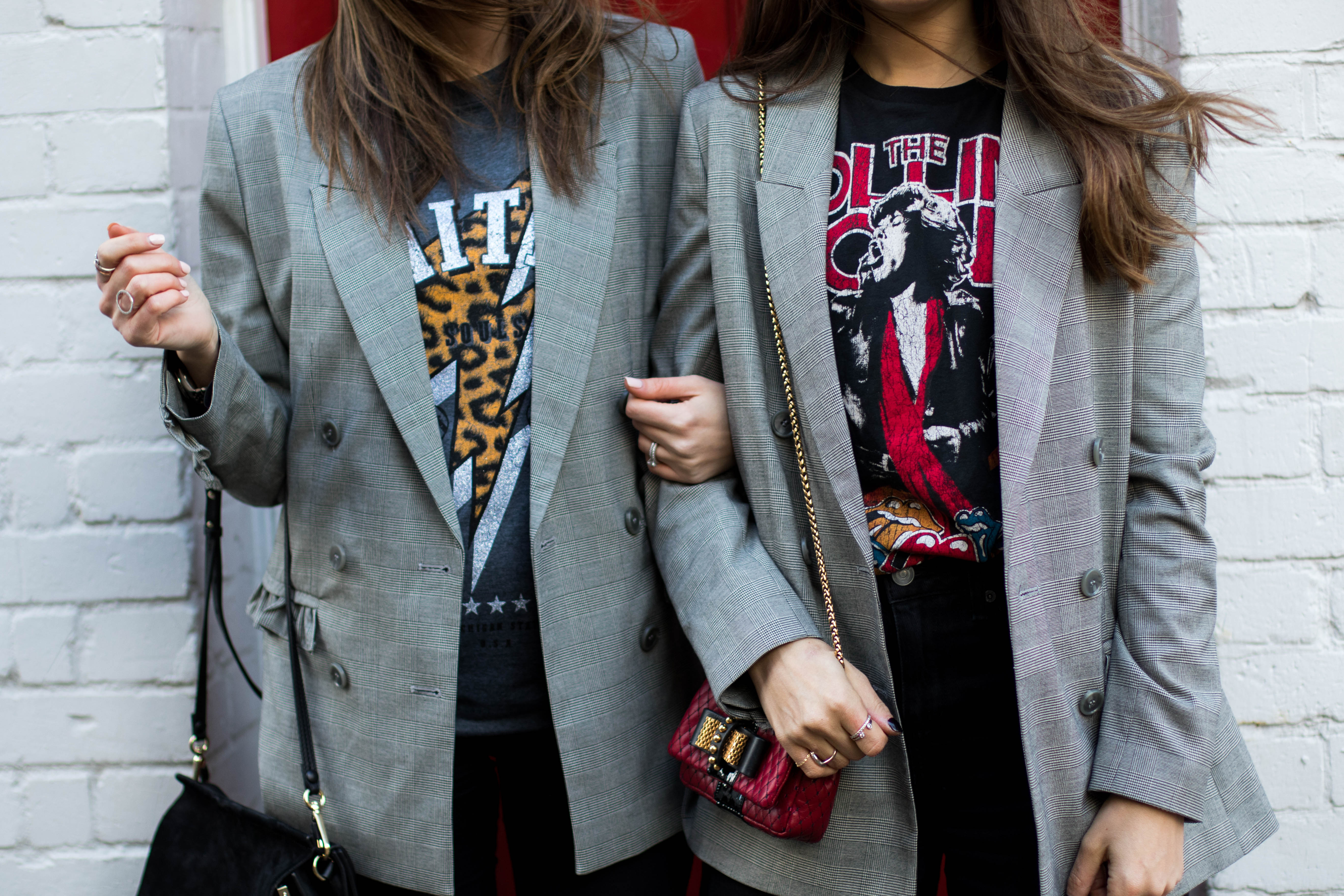 Philippa's wearing:
H&M blazer | River Island tee | Isabella Oliver jeans | Chloe bag | Valentino heels (similar here)
Sarah's wearing:
H&M blazer | Zara tee (similar here) | Urban Outfitters jeans | Christian Louboutin bag (similar here) | Office heels (now on sale!)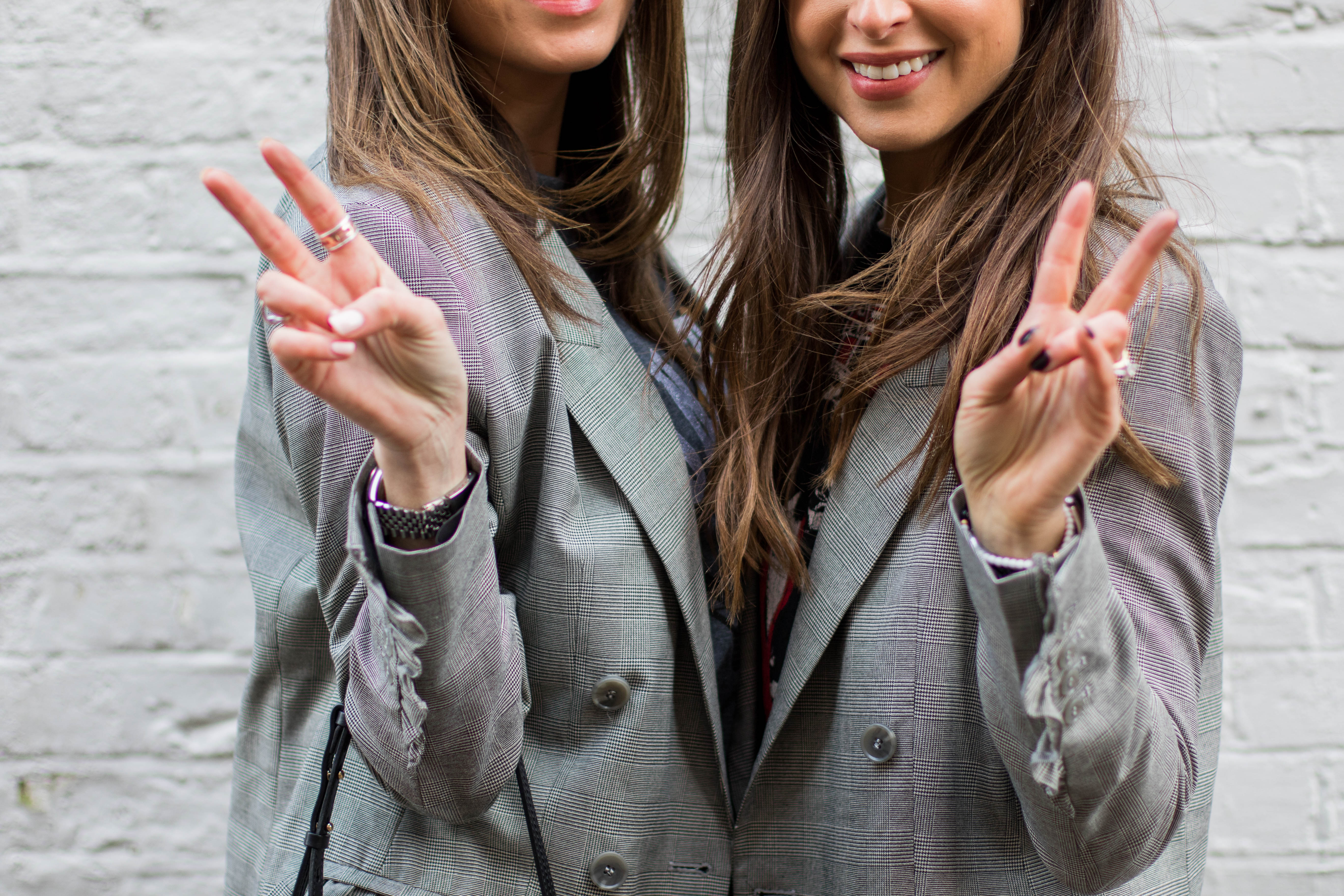 Ph. Rebecca Spencer