Now the last time I went to Marrakesh was for my hen party with my girls…(a very different experience to the one I've just had!) so I was really excited to head back to the pink city for a week of relaxation & fun. Only a few hours away from London, it's the perfect destination for a week / weekend / few days away; there is so much to see and do however long you chose to go for.
For us it was an extremely last minute adventure, we booked on the Monday & flew on the Sunday…a habit the hubs & I can't seem to break. Any whiff of a quiet week of work and we start to feel all wanderlusty!
Heidi Klein bikini top & bottoms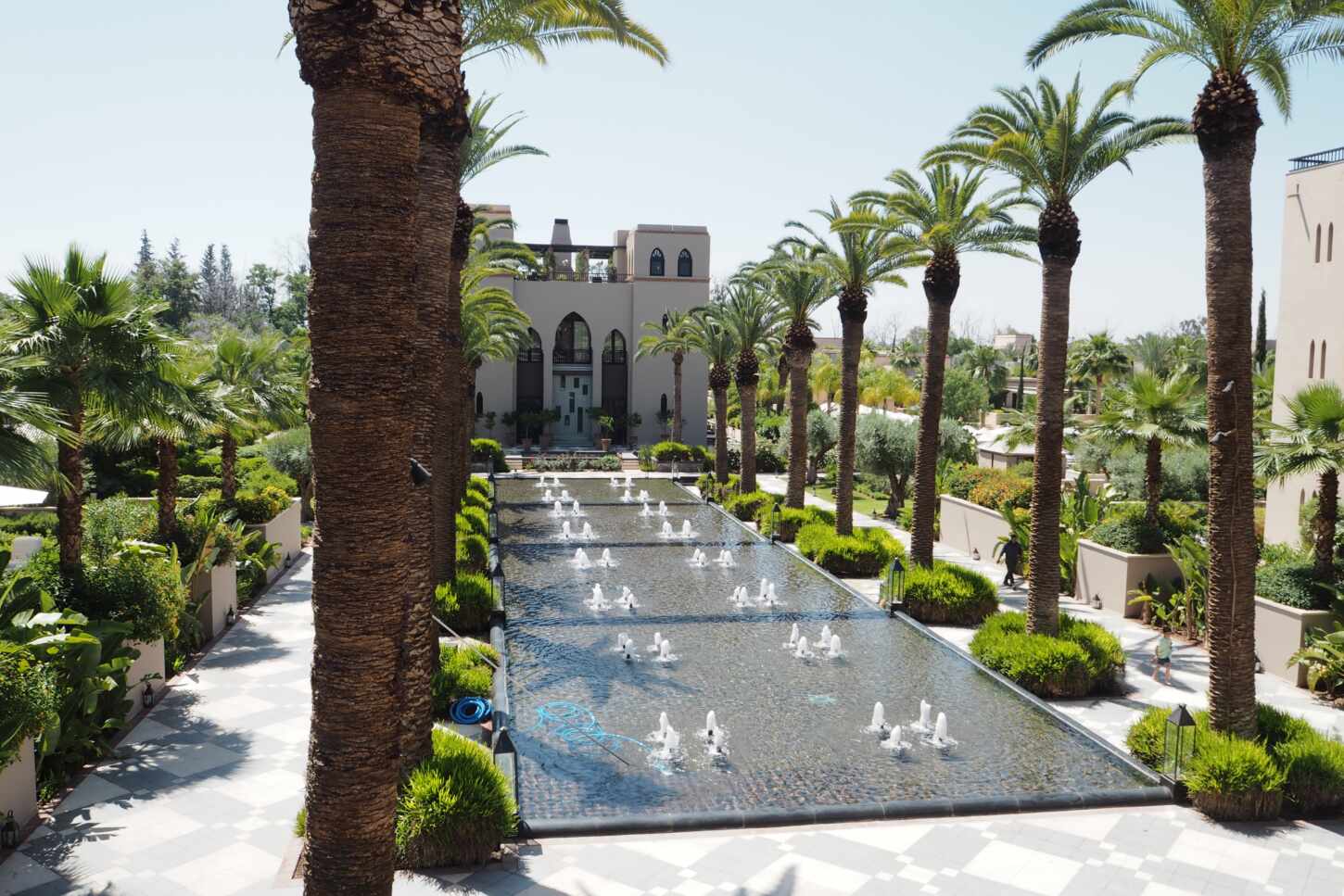 We stayed at the Four Season's Marrkesh, ten minutes away from the ancient Medina and a haven of pure bliss. It was just what we needed to relax & unwind in the most glorious surroundings filled with courtyards, fountains and palm trees. Whilst its not your 'ex palace of the king' type of vibe, it's the most stunning setting with everything you could desire in one place. If you don't want to, you don't need to leave & in all honesty we didn't venture out of the FS oasis that much…
With both of our hectic day to day schedules & the thought of a week of pure relaxation we were very strict with enforcing a chill out policy – something we both struggle to do at home. We listened to hours of endless 'My Dad Wrote a Porno' – if you don't know about this podcast you need to know…It is pure laugh out loud funny & is seriously addictive. We binge watched Broadchurch & ate & drunk to our hearts content whilst enjoying every second of the vitamin D. The sign of a good holiday, right?
Dana Levy bracelets | Next sandals (similar here)
We spent 99% of our time unwinding by the adults only pool and it was as relaxing and blissful as it looks!
Asos dress | Nannacay bag | Rayban sunglasses
Our ground floor room complete with terrace was so spacious and the bed was one of the comfiest I've ever stayed in! Crunchy sheets and oversized beds are one of my all time favourite things and the FS did not disappoint!
Holiday beauty essentials…
Institut Esthederm after sun shower gel | Institut Esthederm tan prolonging body lotion | Institut Esthederm face after sun repair | Malin & Goetz deodorant | Ouai beach waves spray | Nuxe golden shimmer oil | Estee Lauder Bronze Goddess perfume
& Other Stories dress | Mango sandals (similar here)
It's safe to say we ate like kings & queens! Breakfast is our favourite meal and our days started early stocking up on the buffet and on the last day ( a bit of an Ellis holiday tradition) an epic breakfast on the terrace in our robes – bliss! We also dined in the Italian restaurant and ate outside as the sun set, it was heaven.
On the final day of any holiday I love to get a spa treatment & the Four Season's spa was as epic as expected. I had the Four Season's signature massage complete with reflexology and even considered cancelling my post massage dinner plans as I was so relaxed!
My favourite spot for an afternoon tipple & overlooking the whole resort:
Neve & Noor dress | Rayban sunglasses
My holiday wardrobe consisted mainly easy to wear dresses. I really don't like thinking too much about to wear on holiday & find a dress is the easiest piece to throw on and go. This trip I planned my day & night outfits beforehand – something I can't recommend enough. Although it takes longer to pack (I've never been a chuck in and go kind of gal), it helps avoids overpacking, excess luggage and the stress of what to wear every night. I can honestly say I wore every single thing I took with me except one pair of earrings; even I was impressed with myself & the hubs was thrilled!
Boohoo dress | Rae Feather clutch | Next sandals (similar here)
H&M dress | Jimmy Choo bag | Mango shoes (similar here)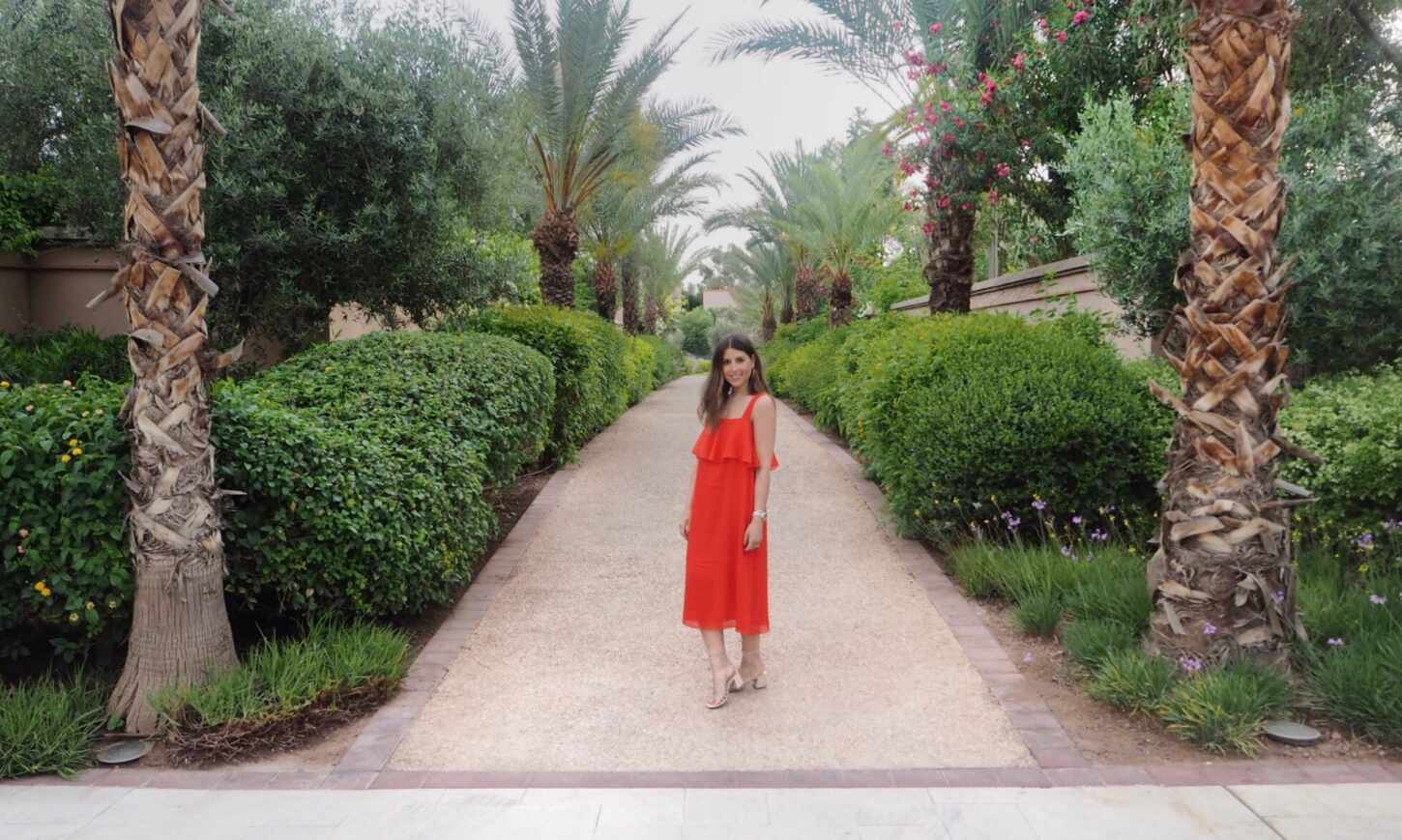 & Other Stories dress | Mango shoes (similar here) | Mango hoops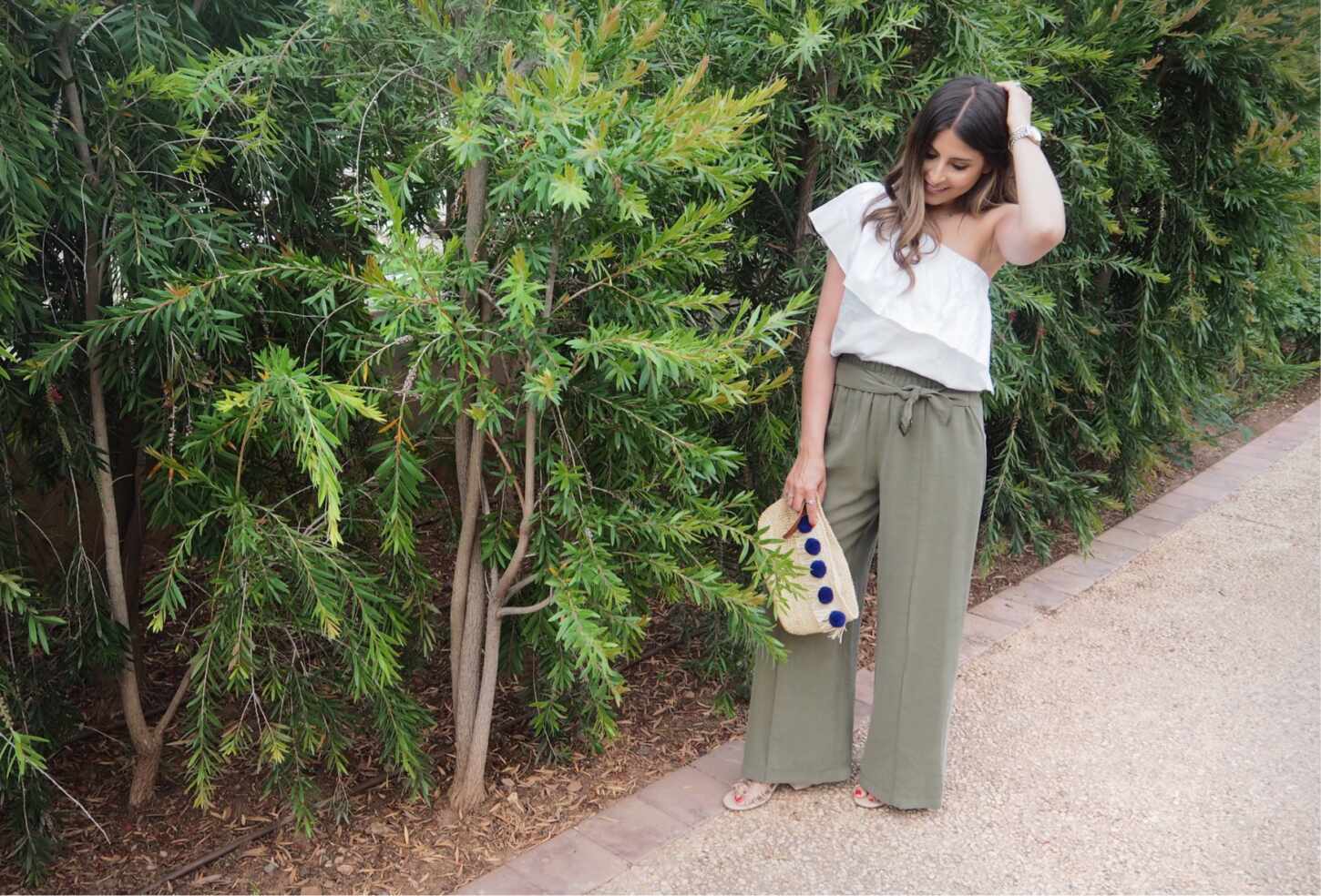 Asos top | Topshop trousers | & Other Stories bag | Mango shoes (similar here)
Mango dress | Jimmy Choo bag | Next shoes (similar here)
H&M dress | Mango shoes (similar here)
Thank you to The Four Seasons Marrakesh for a wonderful trip, if you want a slice of heaven I can't recommend this place enough! We spent 6 nights there and left feeling rested & restored.
Now the next question is…how soon can we go back?!