As you have seen on our Instagram and on the blog, one half of WAT is about to have a bubba! Philippa is five weeks away from a little bundle of joy and we are both so excited for a Twinset babe! As for the blog, Philippa is going to be taking little time off and Sarah will be holding fort. It will still be the same content just more 'Oneset!' for a wee while! We will of course be sharing lots of pics of the new addition, keeping you up to date on our Instagram and will of course let you know when we will be back in action together in a couple of months time.
So with a brief hiatus on the horizon we decided we needed some quality girlie time and a final farewell to share with you guys. We're both going to be pretty busy over the next five weeks with deadlines & due dates so this Saturday we made the time for a bestie day out; we spent all day together, got dressed up in our gorgeous new frocks from Topshop and headed to our fave The Ivy Soho Brasserie.
We know you guys are just like us, huge Topshop fans! It's our go to shop for everyday essentials like jeans and tees but also for more dressed up pieces like silky blouses and easy to wear frocks. We don't often wear dresses but this Saturday was a special occasion – time to get our glad rags on, leave our denims at home and slip into something a bit more special. It can be hard finding a maternity dress that works when your body is constantly changing, but Philippa's monochrome maternity dress is a great shape for flattering that bump and manages to keep things cool with a flash of leg a well. Sarah's off the shoulder star print number is incredibly versatile and so easy to wear wear with its off the shoulder vibe. Sarah styled it with these amazeballs red heels but it would work just as well on the beach with a pair of slides.
These SHOESSS!!! Just the spring update our shoe department needed…
More dresses on our wishlist:
Our fave restaurant in London is The Ivy Soho Brasserie and we've shared a lot of special memories there. It's turned into a bit of a tradition that we take our Mums to one of the Ivy's every Christmas to celebrate the end of the year and it seemed like the only destination to start off our girlie day of fun. Brunch is our fave meal of the day and you guessed it, it was a juice and avo and eggs all the way!! It was even sunny enough for us to sit outside for a bit of al fresco dining 🙂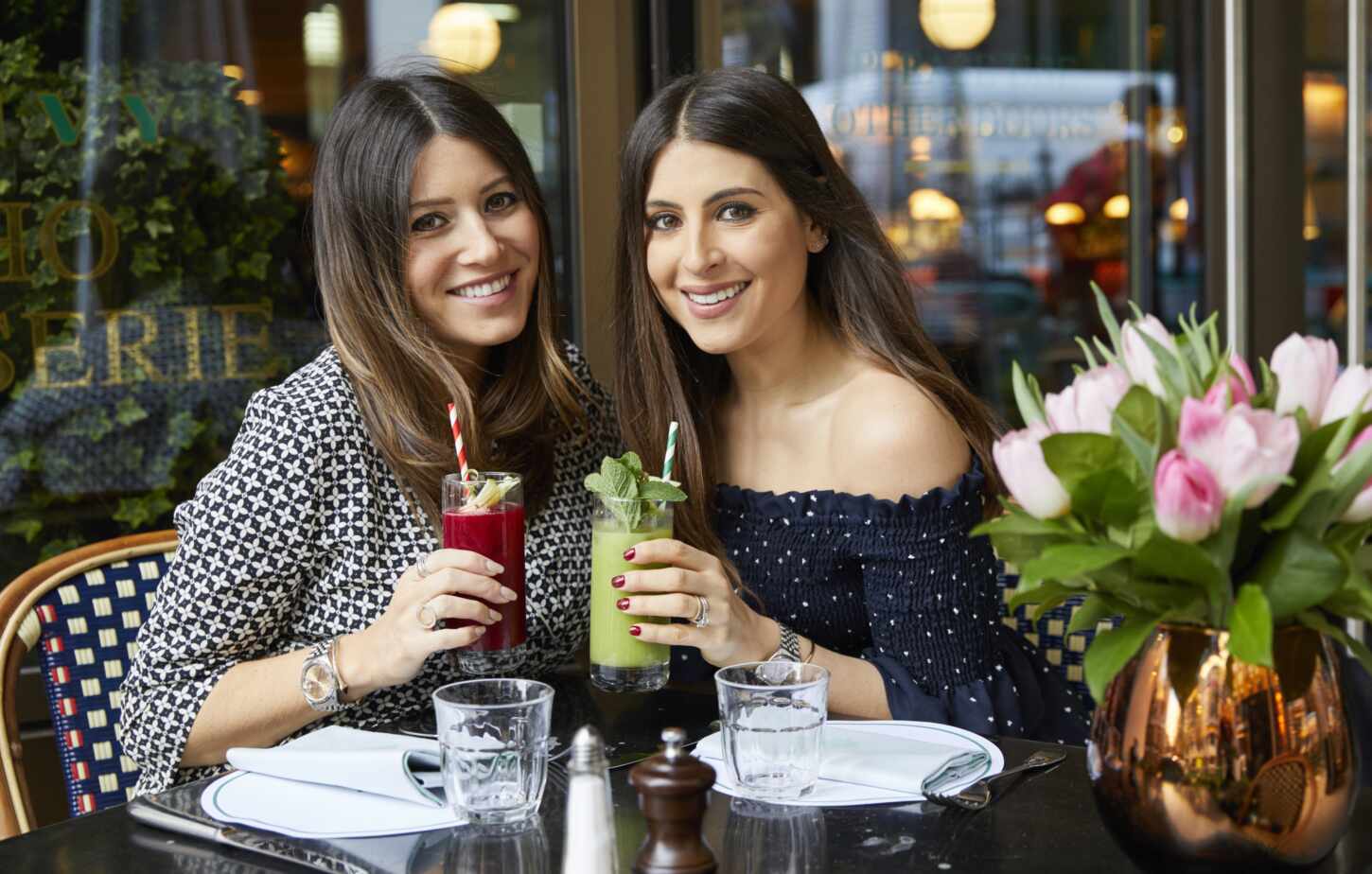 Philippa's wearing:
Topshop maternity dress | Topshop heels | J.W Anderson bag
Sarah's wearing:
Topshop dress | Topshop heels | Jimmy Choo bag (similar here)
*This post was created in collaboration with Topshop. As always all views, opinions and styling are our own.*