Why is it so cold?! We keep saying to each other that it definitely wasn't this freezing last year…do you guys agree?!  In pursuit of staying warm, our only weapon is layering up to the max. Long gone are the days of cropped trousers and a half tucked shirt we're now talking chunky, cosy layers and heavy duty denims to keep out the cold. Scroll below for some of our new winter warmers which we've fallen in love with…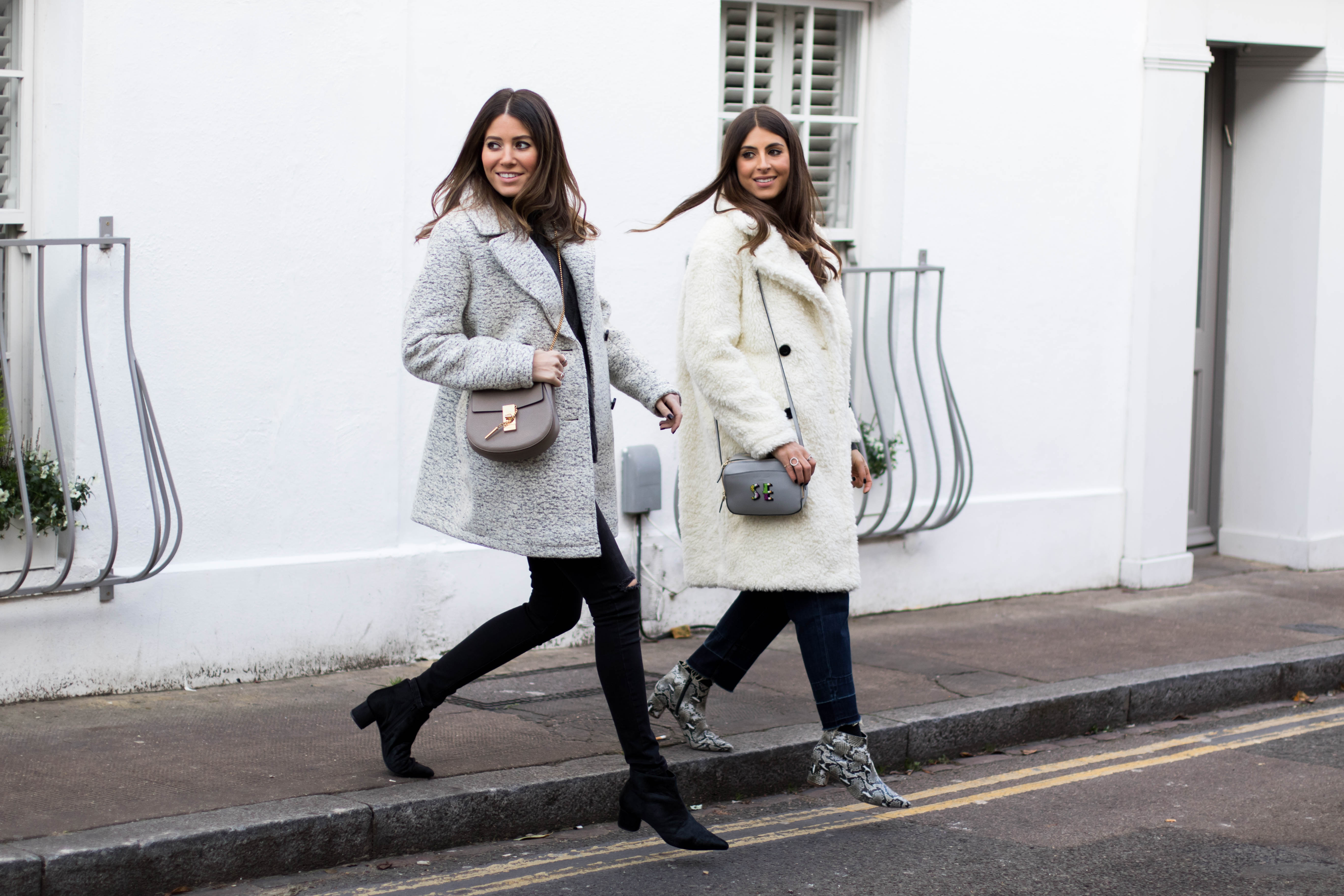 Starting from the outside in, say hello to two new cosy coats in our lives….from…ABERCROMBIE! Now we have to be honest; it's not a shop we've been into much over the past couple of years but after hearing through the grapevine about their AW16 offering we of course had to have a look. And let us tell you, their winter staples are seriously good (and not to mention warm!) Think key wardrobe must-haves & easy to wear silhouettes oh so worthy of that minimal Twinset wardrobe.
Let's start with the coats, first up – the grey coat (yes you can never have too many!) The best thing about this number is its cocooned shape. Sometimes it's a struggle getting a chunky knit underneath a slimmer coat but this one seems to be made for winter's chunky polos. Oh how we love solving a fash problem with a new wardrobe addition! Now onto the teddy bear coat, Sarah's newest love. As you can imagine it literally feels like you are wrapped up in a teddy bear and boy oh boy does it keep you warm.
As for our new noteworthy knits we opted for the softest cashmere crew neck & a chunky cable knit – in grey, obvs! Dark grey is one of our most worn 'colours' especially when it come to knitwear. It goes as perfectly with black jeans as it does with more indigo denims and for us who wear smart casual to work it slots right in our work to weekend wardrobes.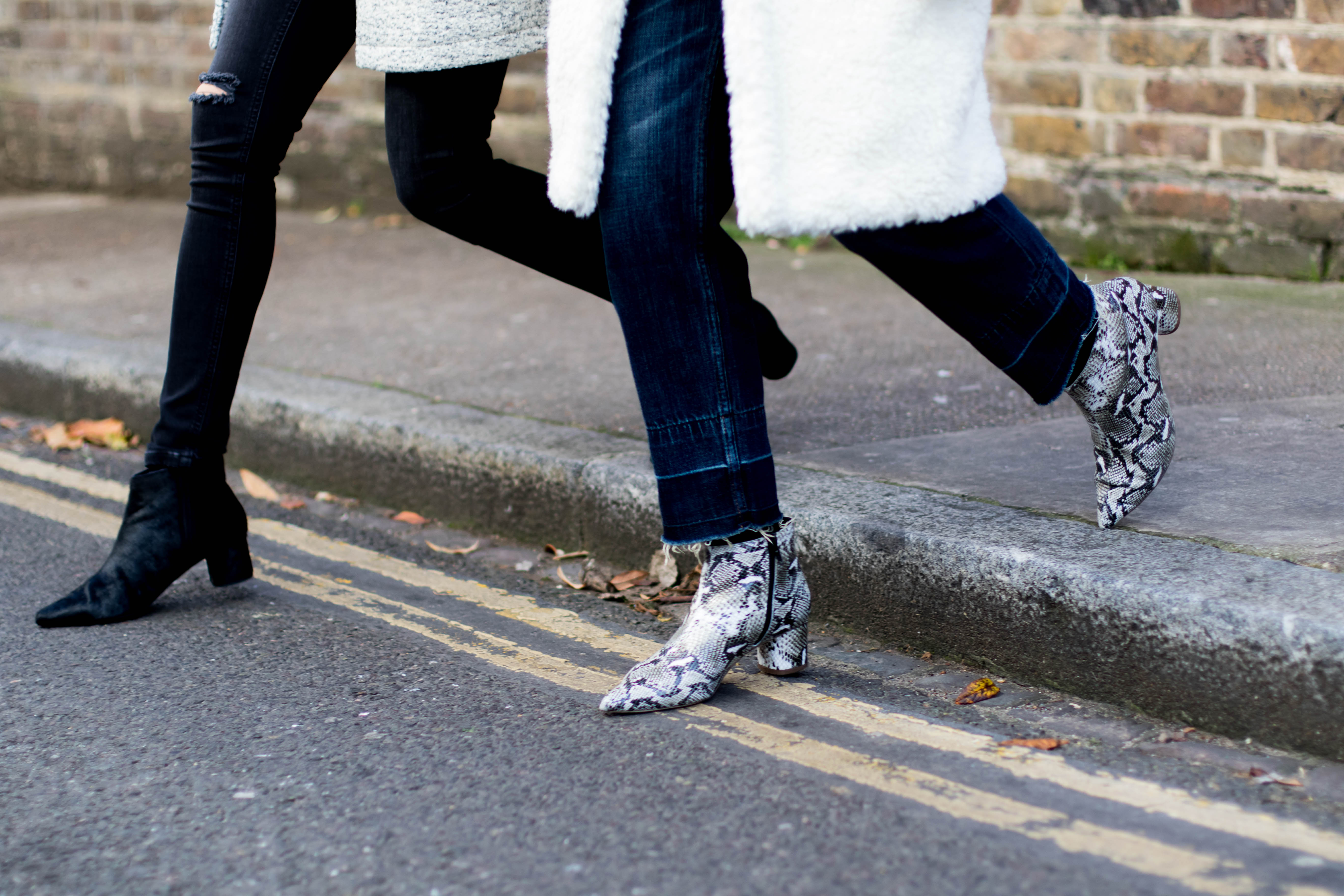 Do we look cold?! Check out some more of our cosy faves from Abercrombie here:
Philippa's wearing:
Abercrombie & Fitch coat | Abercrombie & Fitch knit | Seraphine jeans | Office boots | Chloe bag
Sarah's wearing:
Abercrombie & Fitch coat | Abercrombie & Fitch sweater | Abercrombie & Fitch jeans | Office boots (similar here) | L.K.Bennett bag
ph. @Rebeccaspencer_photography
*This post is in collaboration with Abercrombie & Fitch, however all opinions, views & photos are our own*