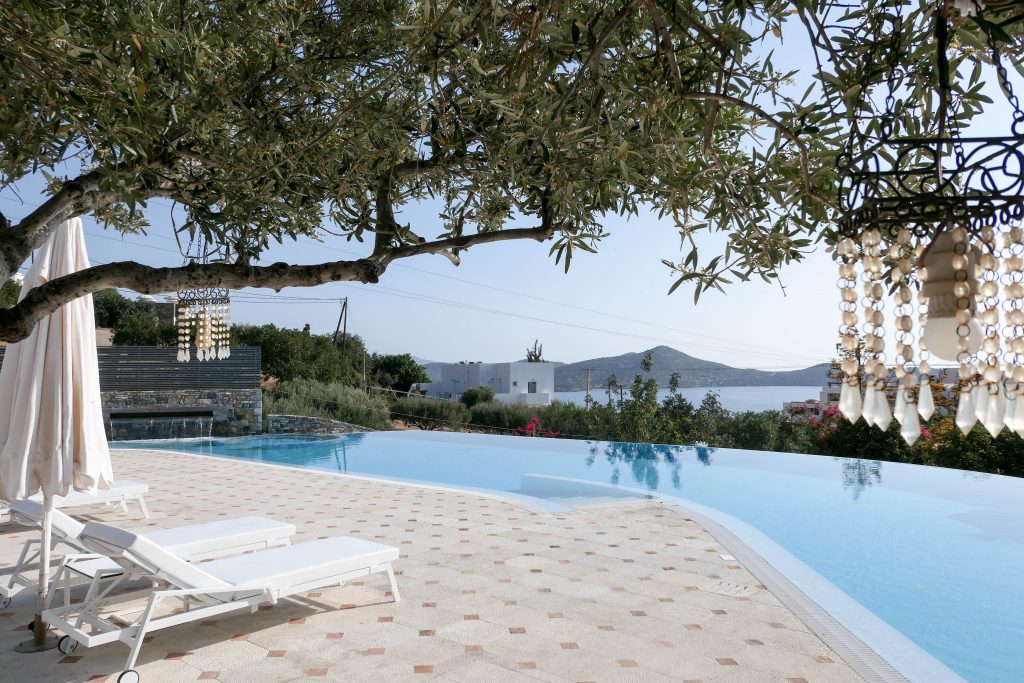 Hopefully you've caught up with part 1 of my (Sarah!) baby moon post in Crete with SmallLuxuryHotels. Now on to part two! I had so much to say that it felt too much to be in one blogpost….so here's the next instalment of my trip to the amazing Elounda Gulf Villas & Suites. As mentioned in the previous post, this trip was a baby moon (cue lots of lying down & relaxing) and with us not being able to choose between two hotels we decided to split our trip (the last chance we'll get to something like that before the baby comes!)
Our second stop was the boutique cliff face hotel Elounda Gulf Villas & Suites and let me tell you the villas and suites are something to shout about! This hotel is family run in every sense of the word, everyone knows your name, what room you were in and all your preferences…the minute I said I liked something it would be there waiting… For me it was an epic juice at breakfast with the day's best fruit & veg in – delish!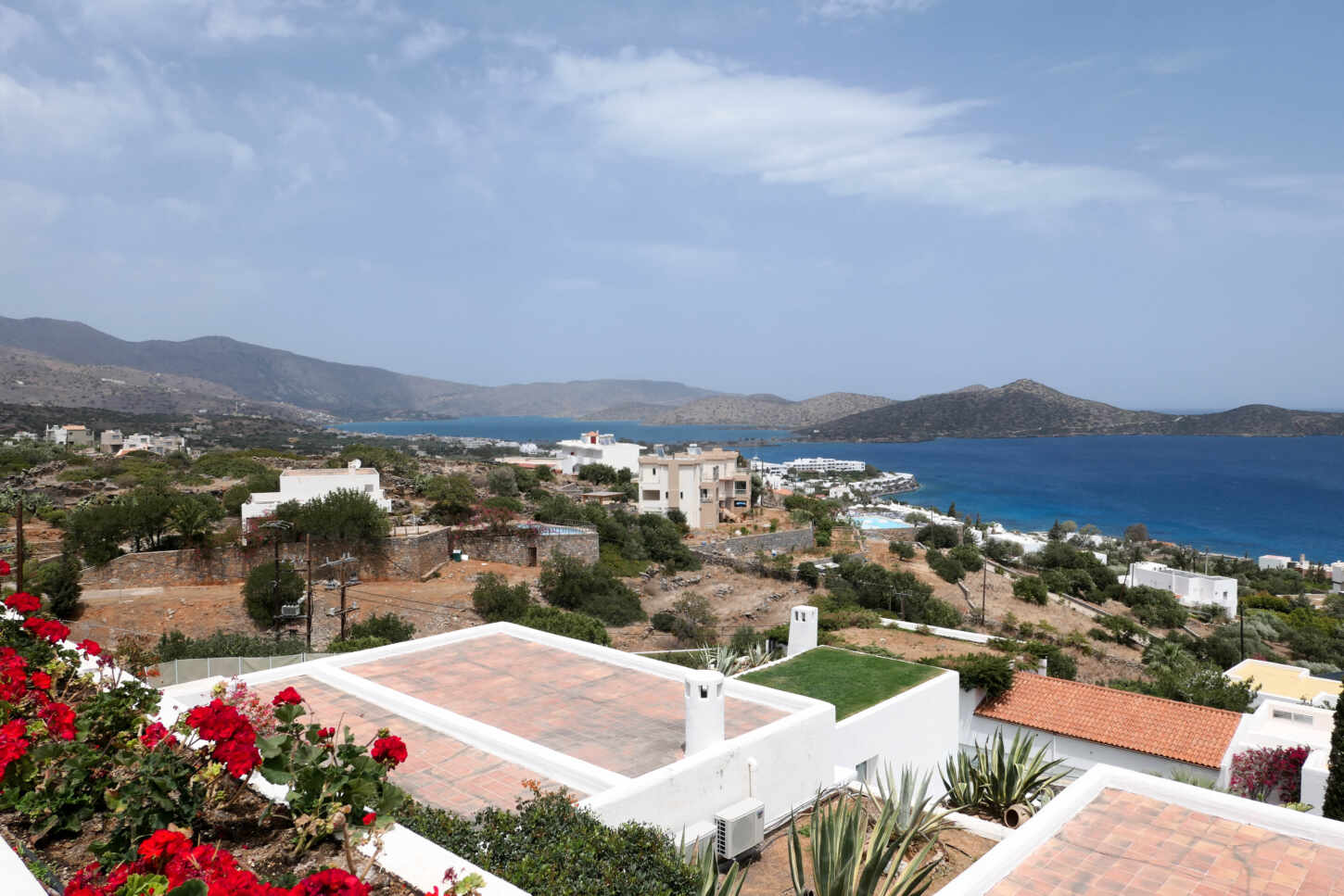 Elounda Gulf Villas & Suites is set in the hills with breathtaking views that you could spend the day staring at! Each suite and villa is different, decorated in a unique style and each suited to the particular type of holiday you are after – whether you are a couple, a family or even a group. We were lucky enough to be able to see a few of the villas before we settled on the most perfect slice of heaven with views that we will never forget. As you can see all the suites have private pools and jacuzzis – the best excuse not to move when you get here!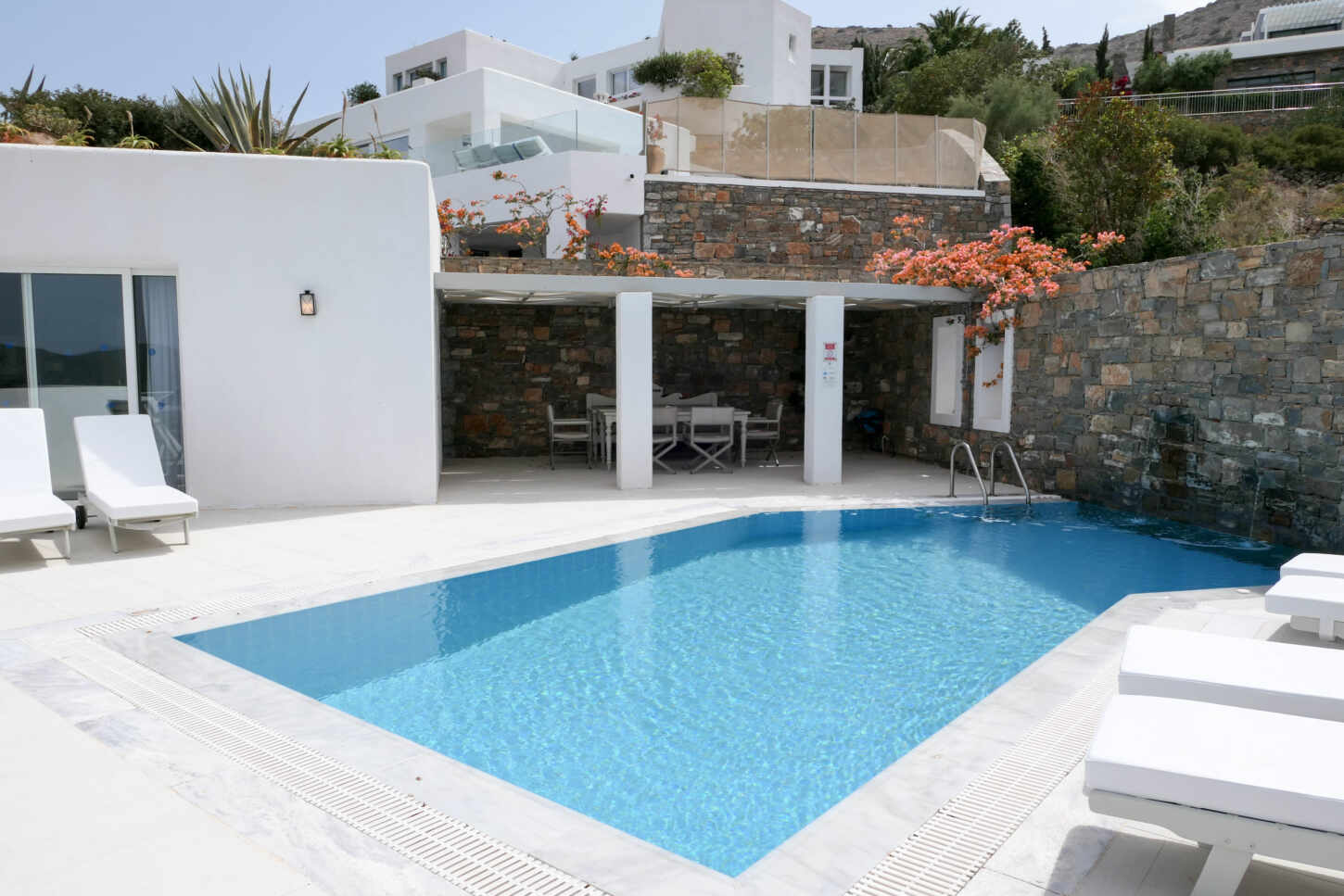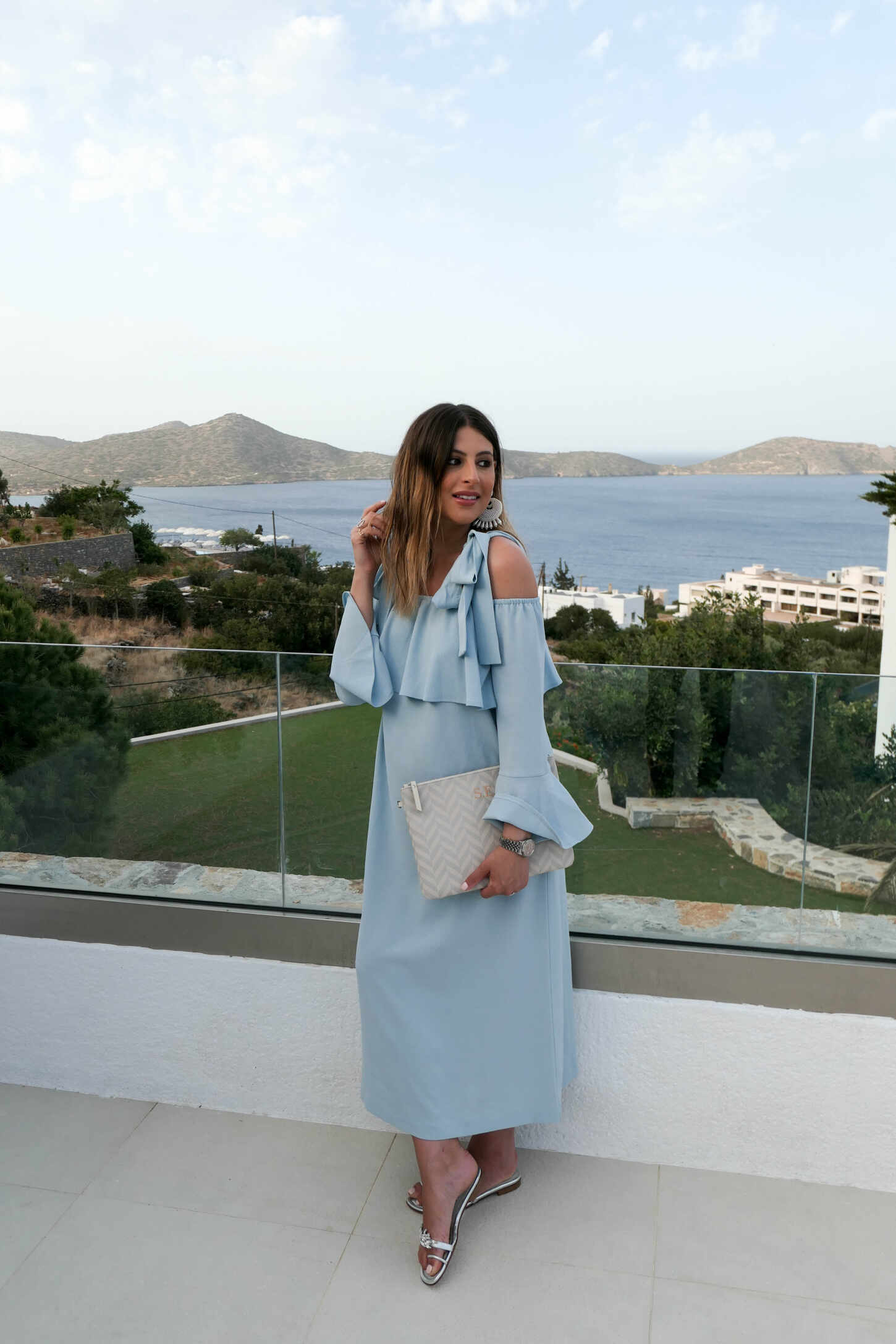 Our final 'spa pool villa' below, was pretty special, complete with gym (can't say I used it by the hubs did!) steam room and sauna – it was exquisite in my opinion. I've never stayed in a hotel like this, where it felt like you were in your own little house. It was really refreshing to try something a little different and it genuinely felt like home for a few days. Laid out on two floors it felt so roomy with the pool and lounge on the top floor and the gym, bedroom and bathroom on the bottom floor.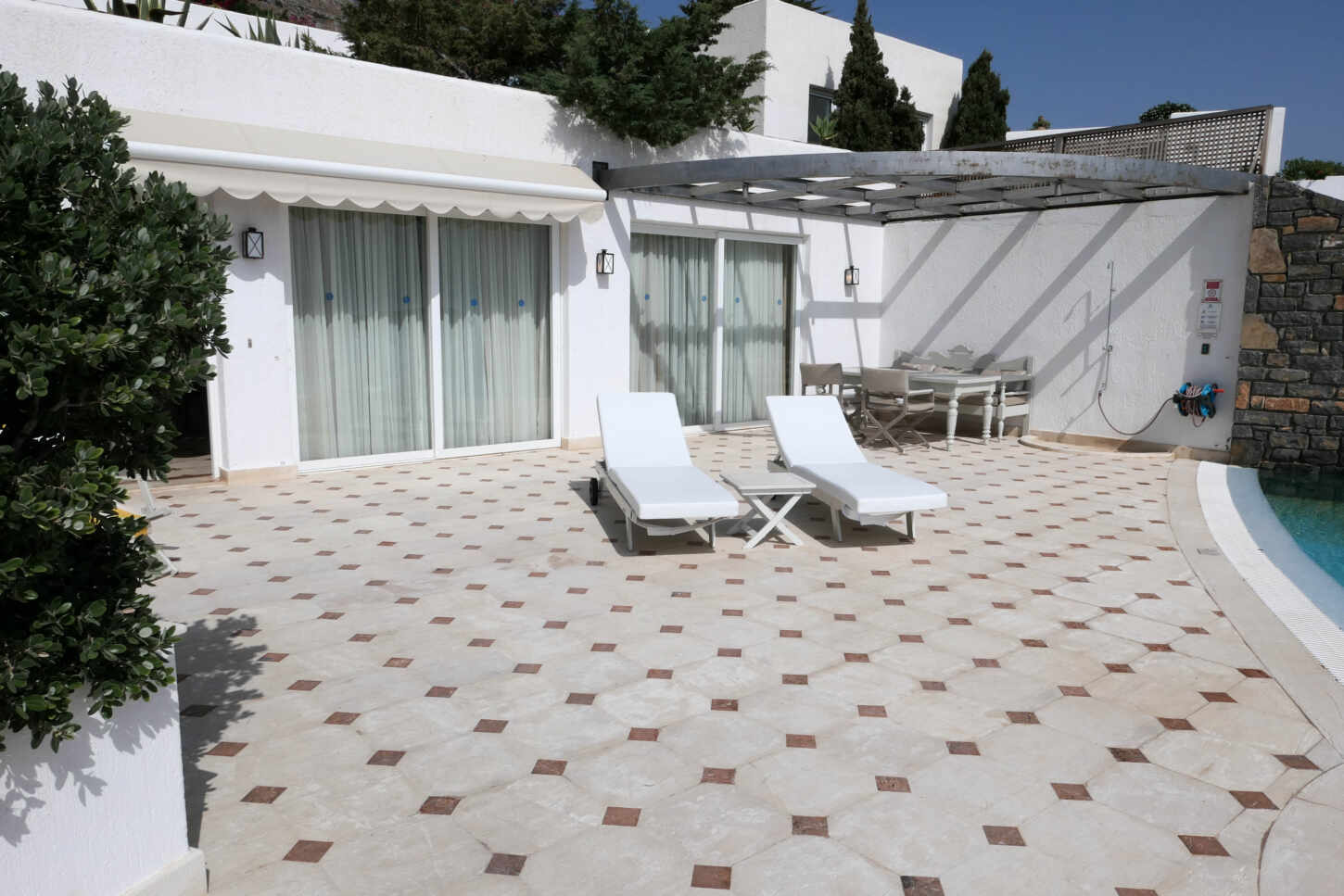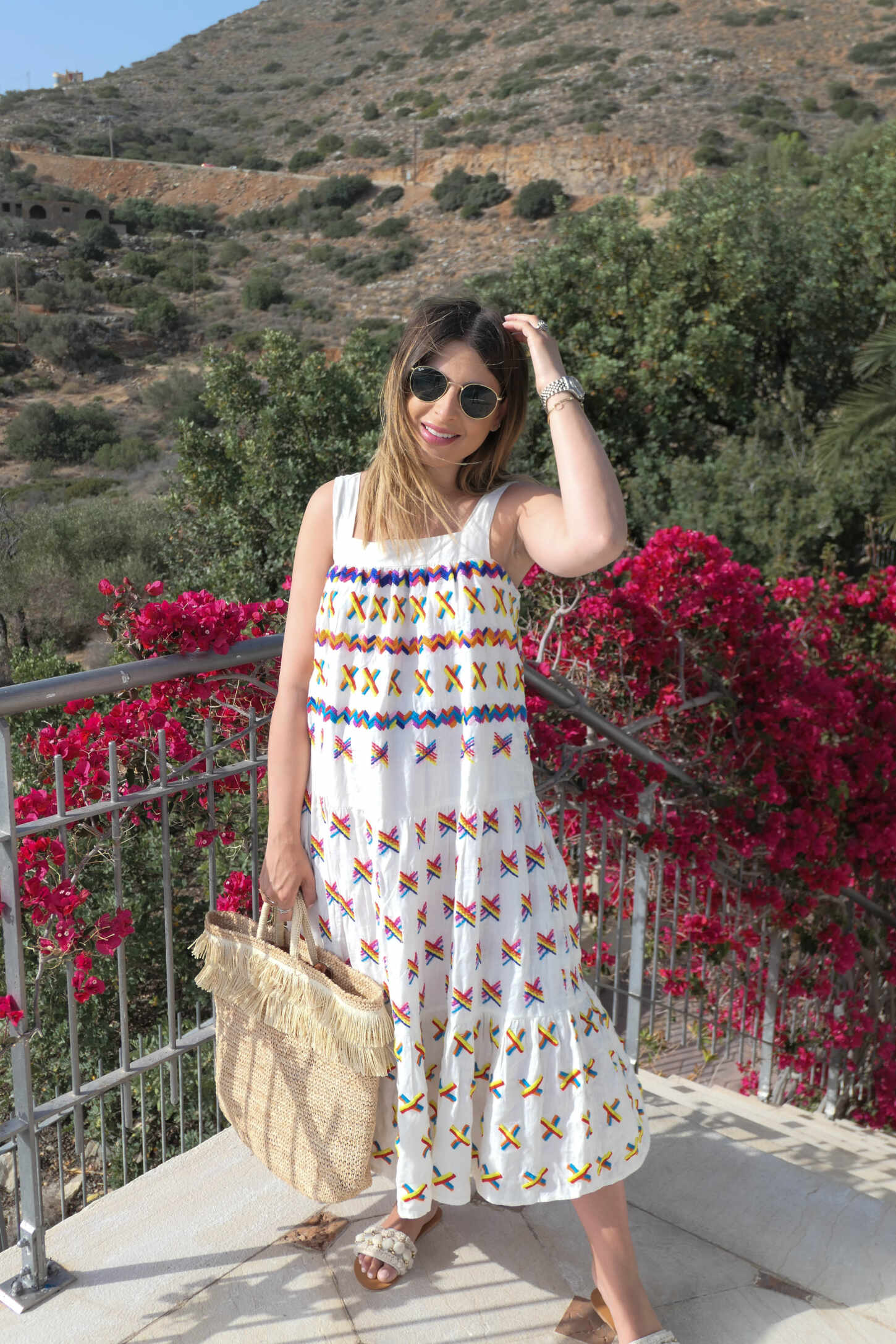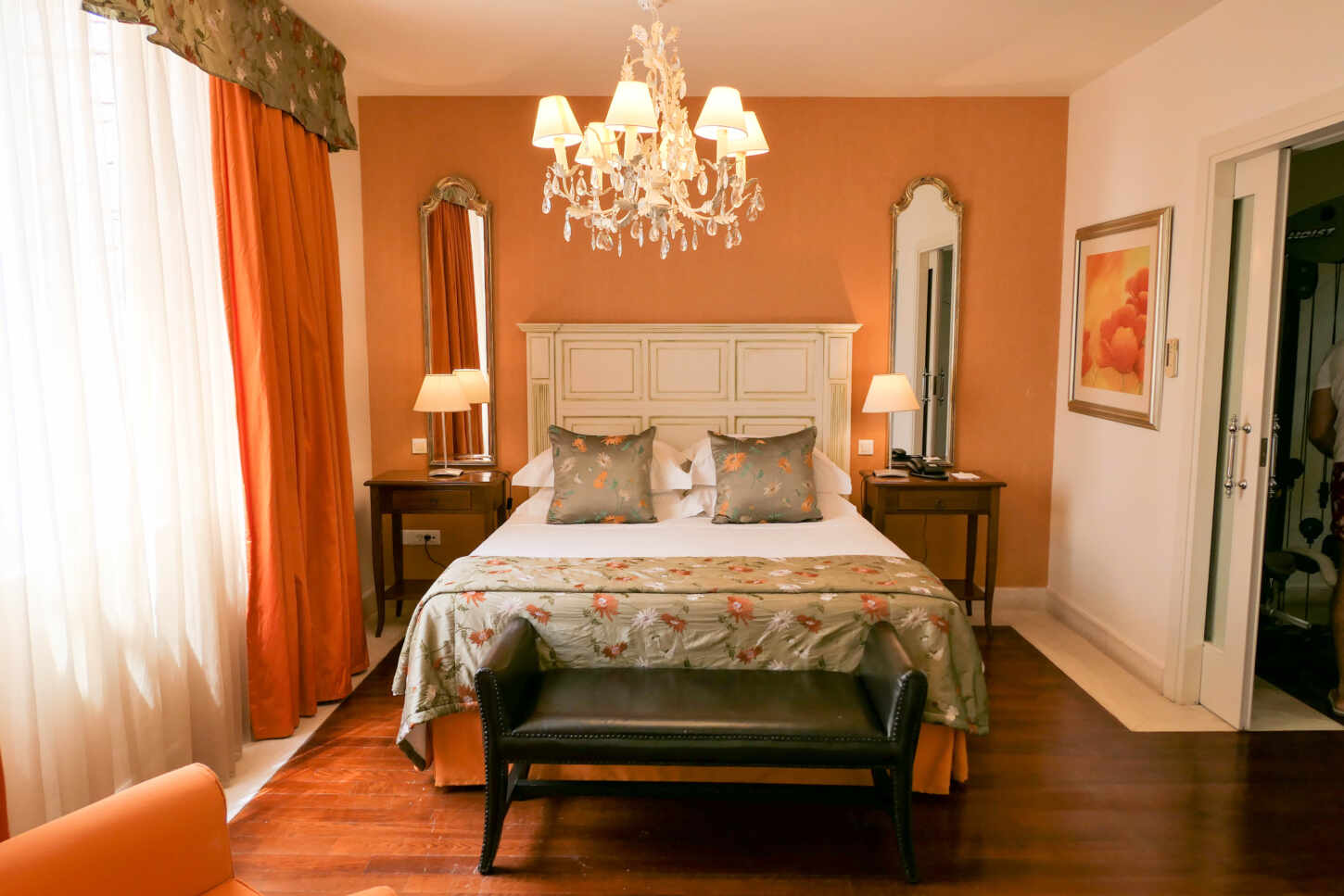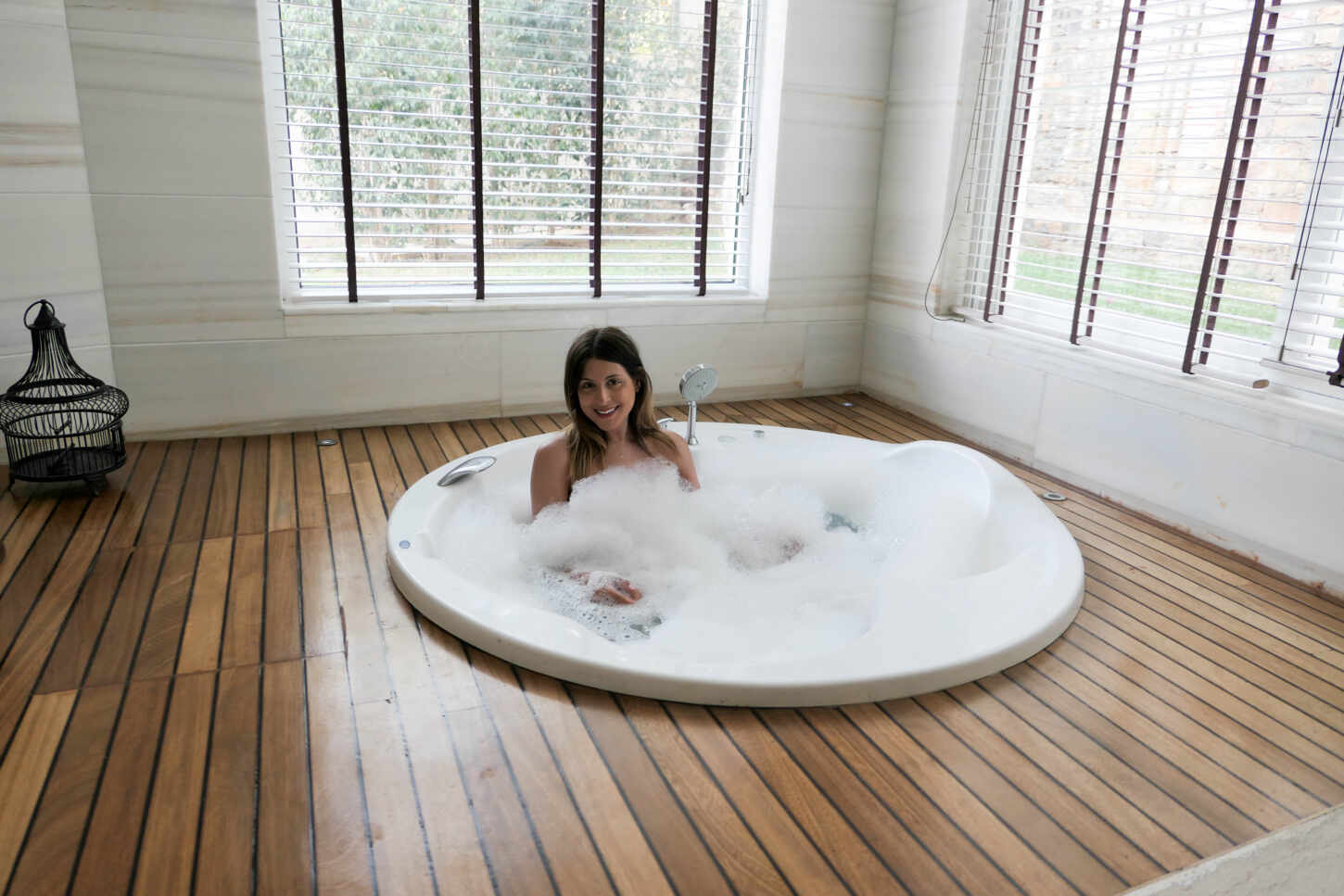 Obviously I had to try it out!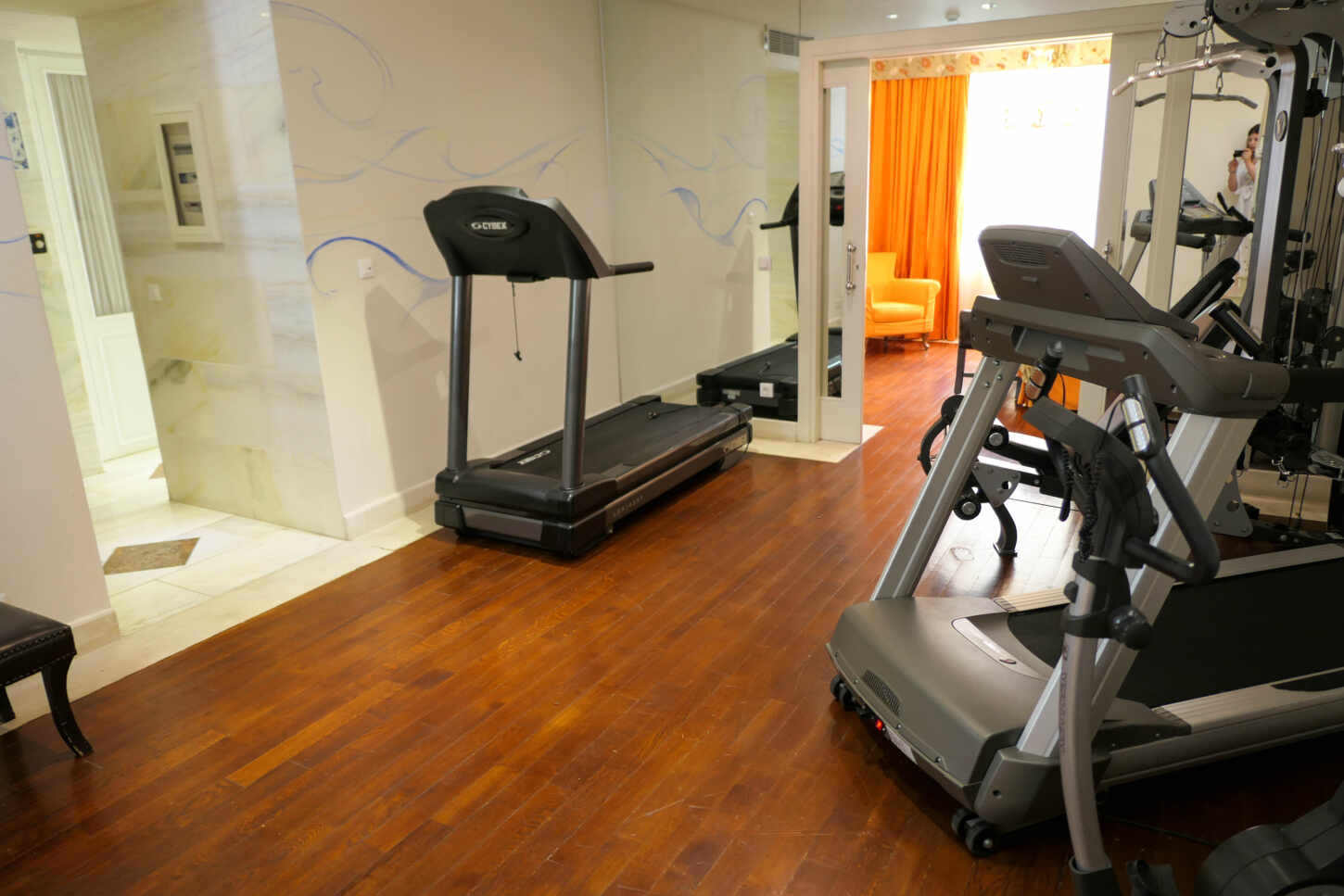 The property is set in the hills, surrounded by gorgeous palm trees & pretty flowers with lots of quiet spots to admire or to perch. Don't be put off by the hills though, there are golf carts ready to escort you whenever you need!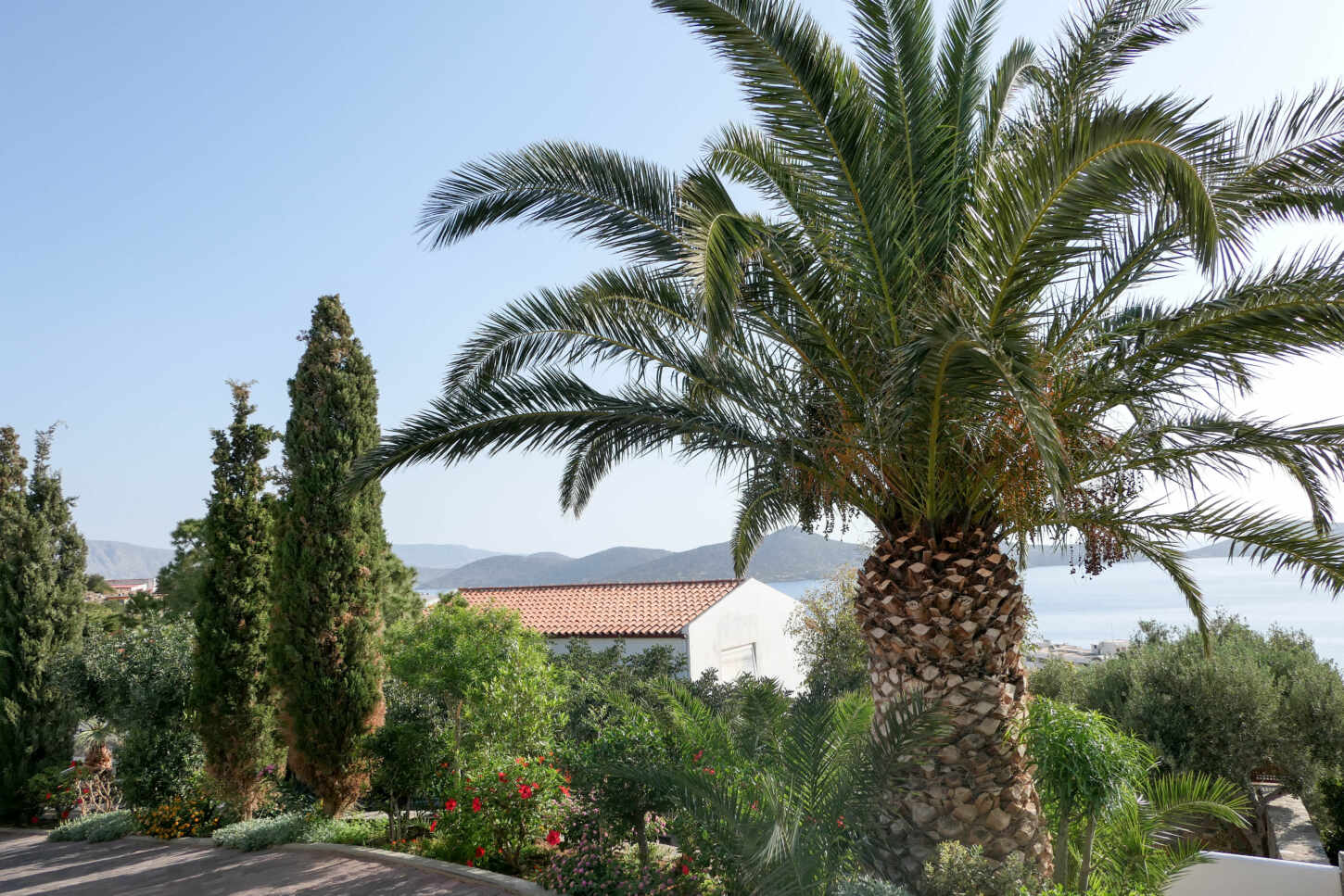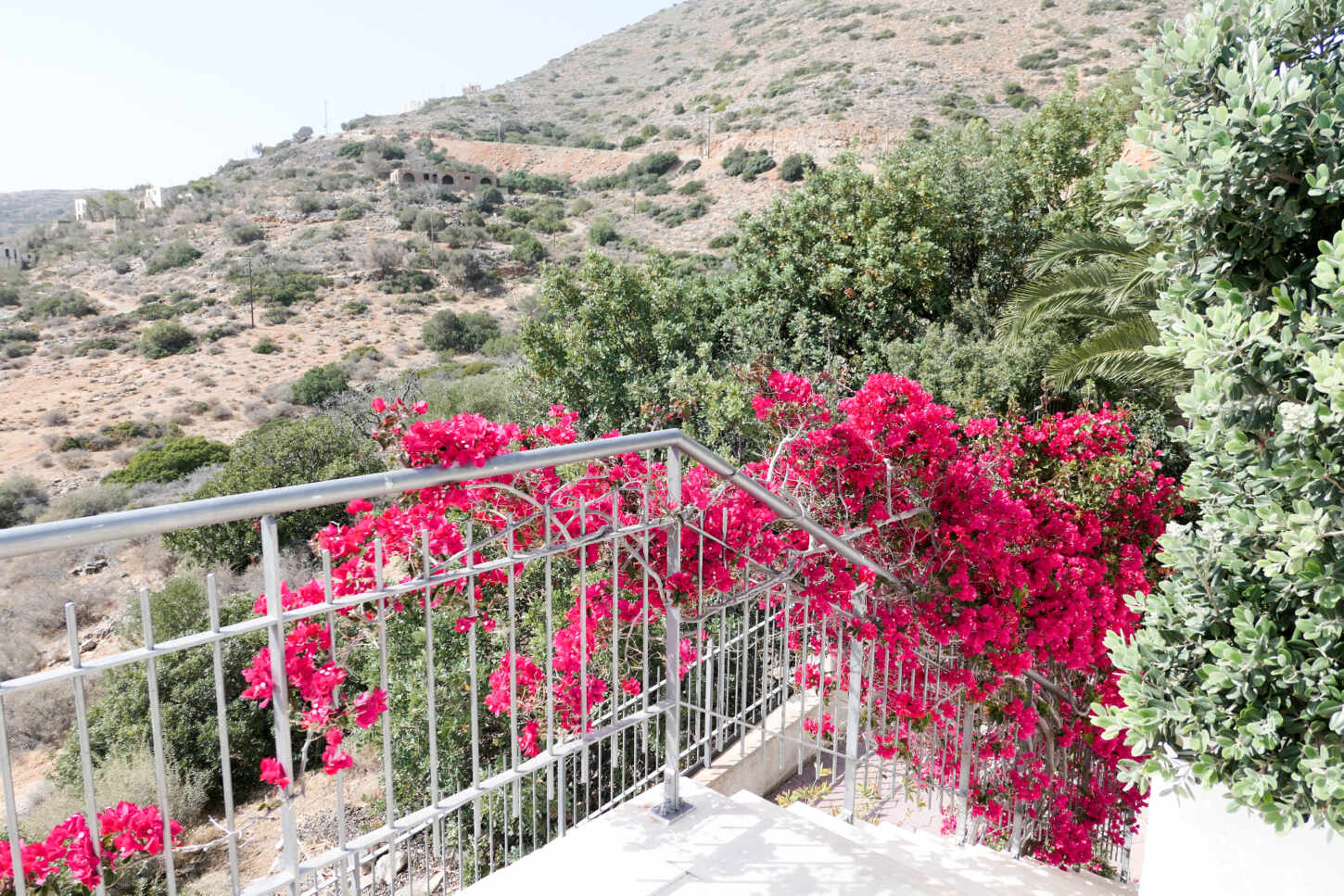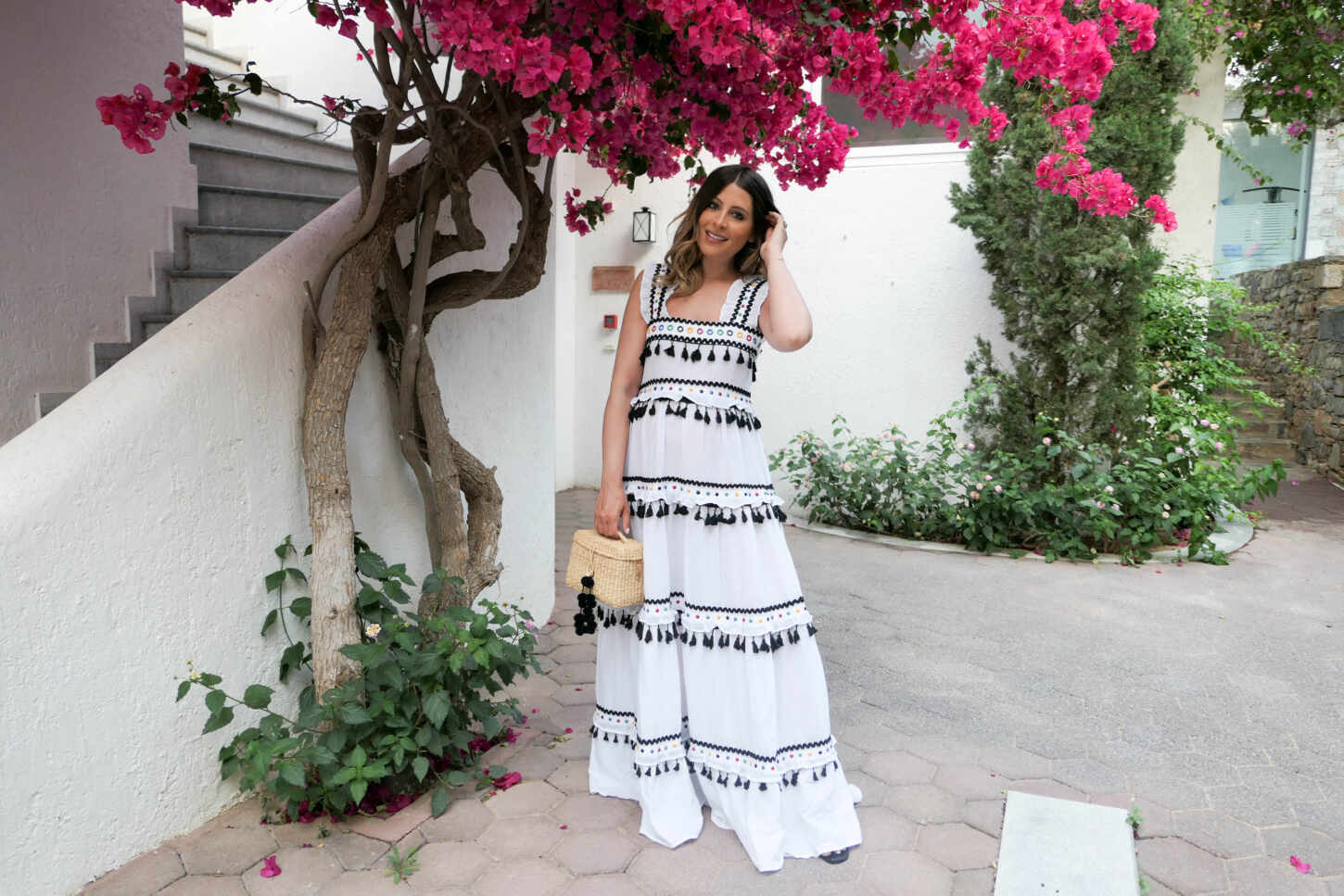 The food was also pretty incredible and the breakfast buffet was delicious, a mix of traditional Cretan food as well as daily juices, eggs & homemade cakes, I've got to admit we did not go hungry! For lunch we ate fresh salads and a pretty epic burger that I treated myself to on the last day (with a GF bun of course!) For our final supper we had a private dinner on our terrace as we watched the sun set (we enjoyed it so much we forgot to take a pic!) They also offer cooking classes in your villas which I loved the sound of but we just ran out of time, I will definitely try that when I come back.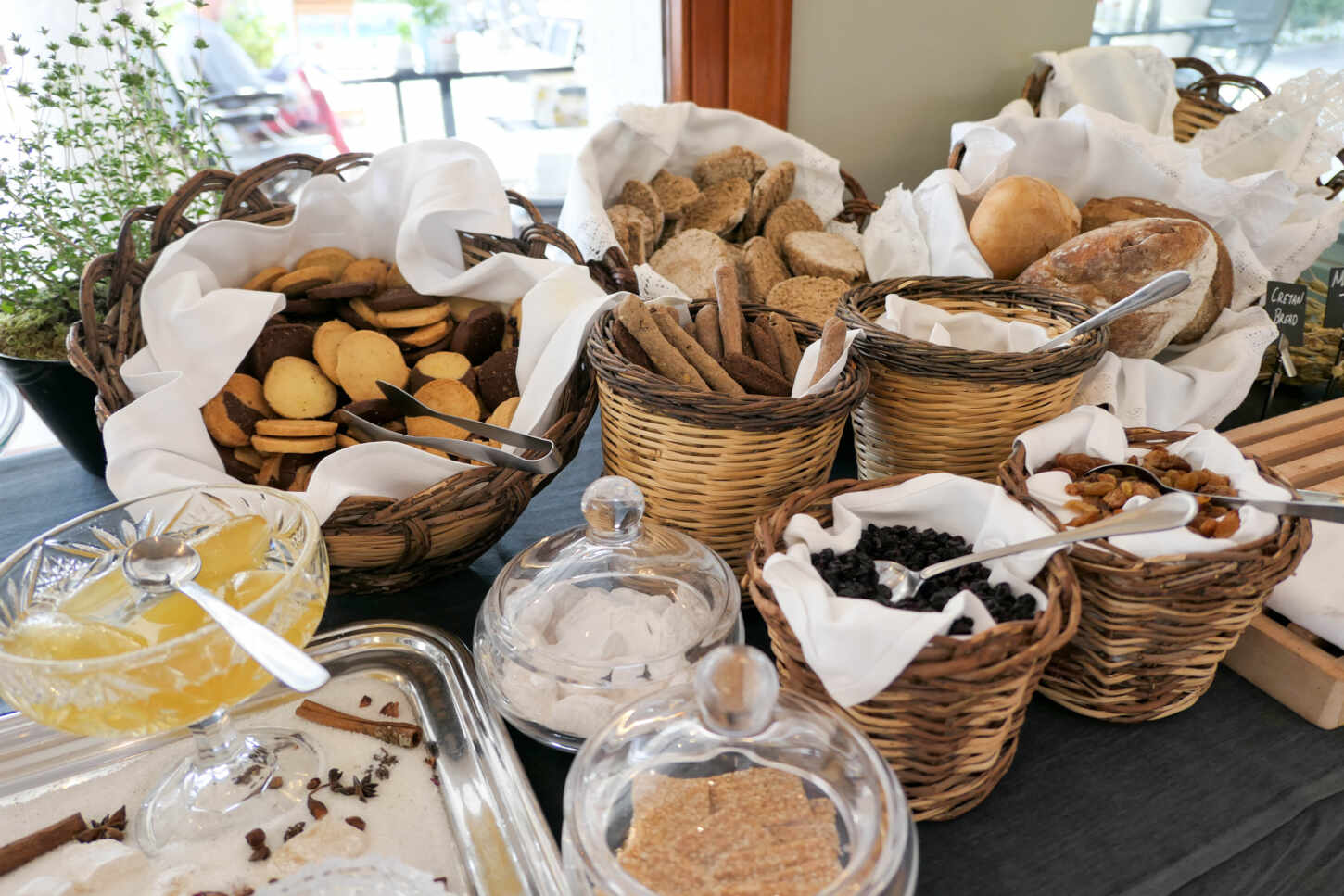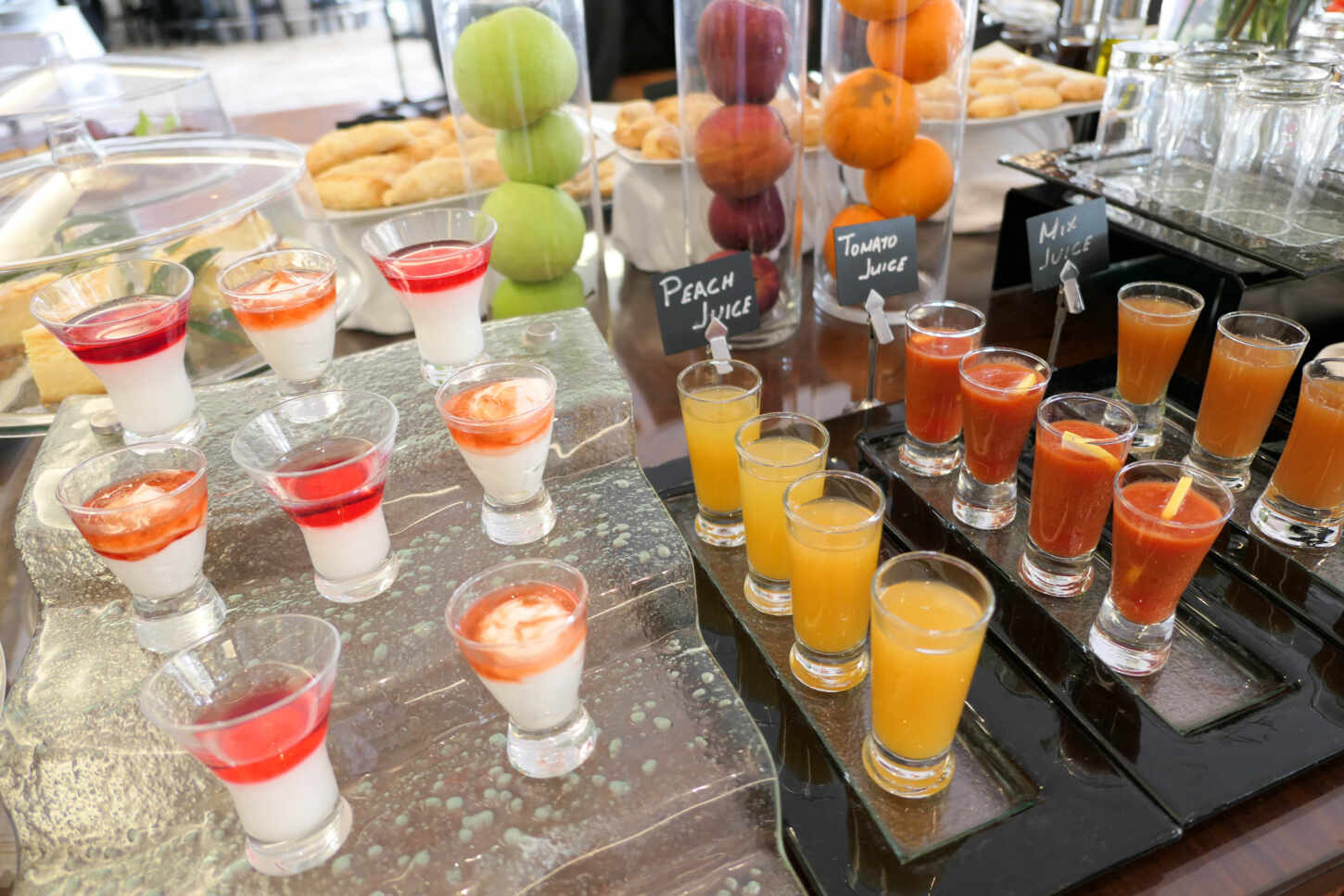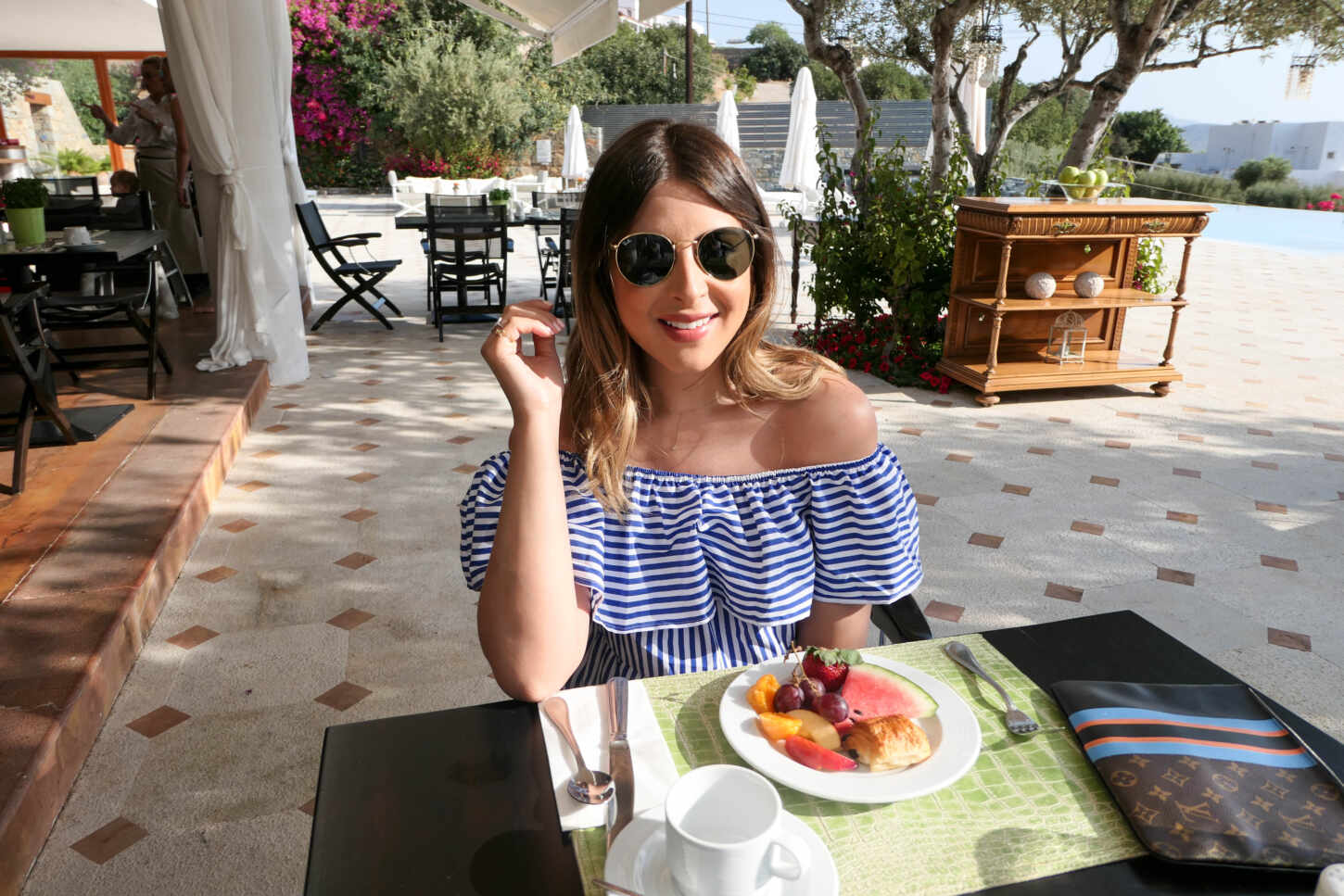 As well as the private pools in most of the villas, the hotel has it's own private beach club a ten minute drive away. We spent an afternoon there working on our tans & it was totally tranquil.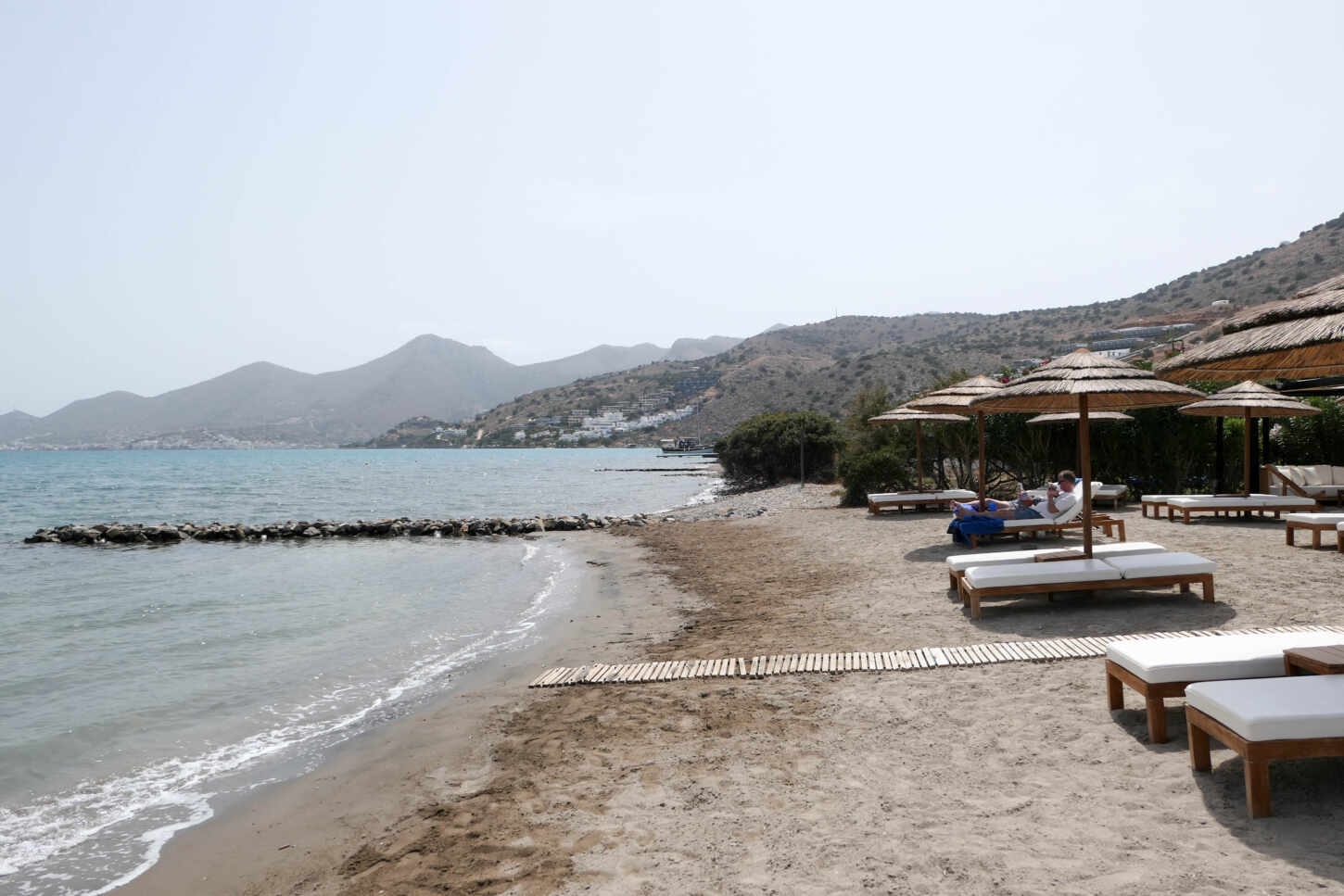 On the last morning we set our alarm for sunrise & it was the perfect way to end our magical trip…
Thank you to SmallLuxuryHotels & Elounda Gulf Villas & Suites for having us, as you can see it was a pretty special stay and I will most definitely be back (just like the lovely couple we met who were there for their 13th time!)