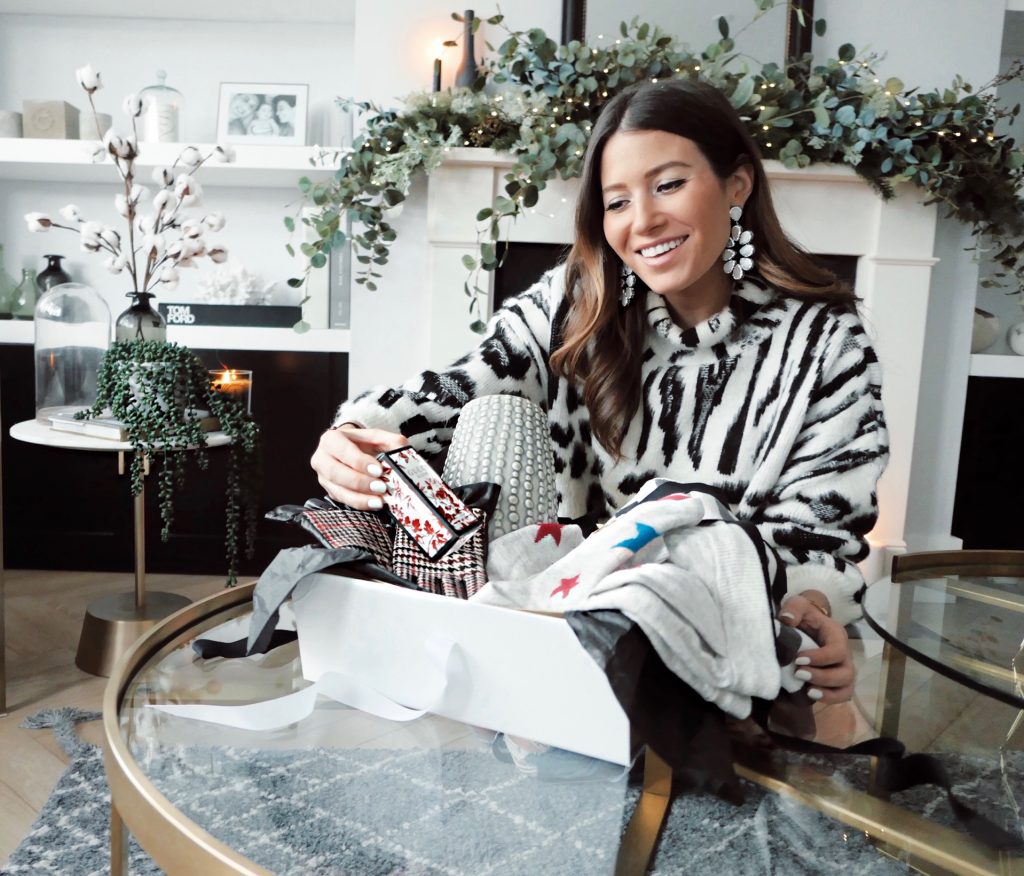 For the first time in my life, and I'm not sure how I managed to do this, but, by December 1st I had bought every single one of my Xmas gifts for my family. Seriously, it's a first for me to be so organised with all my gifts especially as I have such a large family but there is something to be said for buying all your presents during Cyber Week; I've entered December feeling so on top of things and can now take my time and enjoy wrapping each and every gift over the next few weeks, rather than feeling like a stressed out anxious mess!
So, when Debenhams reached out to see if I wanted to curate a gift box for one of my family members this Xmas I couldn't say no… in the most humble way (don't judge me!) I decided to treat myself with all of my must haves from Debenhams to, if you like, reward myself with a few of my favourite things seeing as everyone else in my family had been taken care of! If you follow me on my personal Instagram, you will know that about 60% of my home decor is from Debenhams; there lighting & home accessories department is so impressive and not to mentioned one of my favourite homeware designers Abigail Ahern has her own exclusive range – think ceramics & luxe faux fleurs at a much friendlier price tag! I'm always so amazed by the Designers at Debenhams offering along with the longest list of beauty brands (Tom Ford may I add!) I simply couldn't resist going on a little festive spree, all for me 🙂
– H O M E W E A R  A T  D E B E N H A M S –
– B E A U T Y  A T  D E B E N H A M S –
– F A S H I O N  A T  D E B E N H A M S –
 A few of my favourite things…luxe loungewear, statement accessories & some super chic home decor updates!
*This post has been sponsored by Debenhams, as always all views & options are of our own*