Yesterday's weather really felt like spring; it was time to bring out the spring gear and ditch the heavy duty coats and the black. We're so bored of the constant winter layering, just give us a bright sky and less clothes and we're as happy as can be! In fact yesterday was the first outing of our new pale pink coats that we have a feeling we are going to live in this season. More pale pink you ask? We're as shocked as you are about how much we've been into blush tones already this year and we're pleased to inform you that this obsession is set to continue!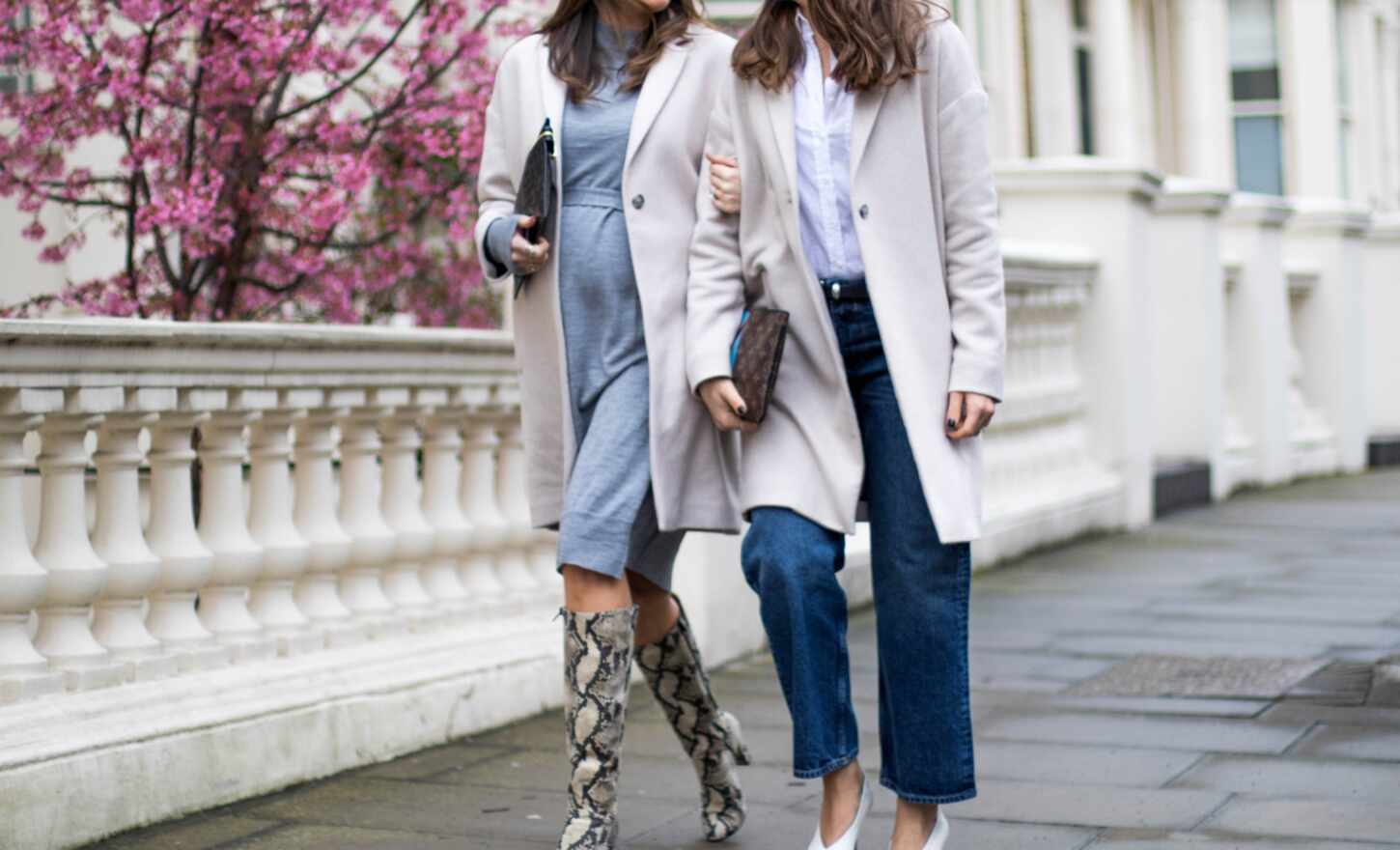 So with the blossom out and the rain clouds at bay we wanted to show off our new Spring finds from Gant. Now although Gant have been going a long time, it is a relatively new brand on our radar and we're really appreciating its mix of classic tailoring but with an edge. As you know we are all about investing in key pieces in our wardrobes that we can come to time and time again and this is Gant down to a tee. These aren't trend led pieces that we often get bored of after one season but wardrobe staples that we turn to regularly and that we always feel good in. This is certainly true of the spring coat. It's always hard to know what to throw on on a spring morning on the way to work; it's not quite warm enough to go coatless but a thick winter coat is too much. So a lightweight coat in a pale hue is the way forward and we're so happy this one button piece ticks all the right boxes.
We styled up ur coats with two classic looks that we're wearing to the office this week. We love how the slouchy shape works with a pair of wide jeans (our favourite SS17 shape)- and the jumper dress (perfect for bump or no bump!) Two more of our classic wardrobe staples that have been updated with that edge.
Philippa's wearing:
Gant coat | Gant dress | Sosandar boot | Kurt Geiger bag
Sarah's wearing:
Gant coat | Gant shirt | Gant jeans | Louis Vuitton clutch | Urban Outfitters heels
ph. Rebecca Spencer
*This post was in collaboration with Gant. As always all views, words and styling are our own*