You may have seen on our Instagram that we hosted an intimate dinner for our girlfriends last Thursday evening, sadly we can't take credit for any of the food, decor or ambience, that was down to the amazing 'The Social Kitchen.' For those that haven't heard of The Social Kitchen (where have you been hiding?!) it's first and foremost a cookbook, written by the amazingly talented Dani Tucker in memory of her late mother, Shally. She shares her Mum's incredible recipes and so much more in the most specatcular book (in which all proceeds go to The Dermatrust). Dani has also taken her passion for food & entertaining to another level with her "supper-clubs" (we were lucky enough to go to her very first one back in the summer hosted by the gorgeous Rosie Fortescue.) We were thrilled to be asked to host our very own festive supper club with The Social Kitchen & we wanted to share all the details with you.
Scroll below for a behind the scenes diary of the night AND some top secret entertaining tips from Dani herself. Ladies, it's not just about the food tasting good, we've learnt so much on how to put the table together and make a dinner party come to life!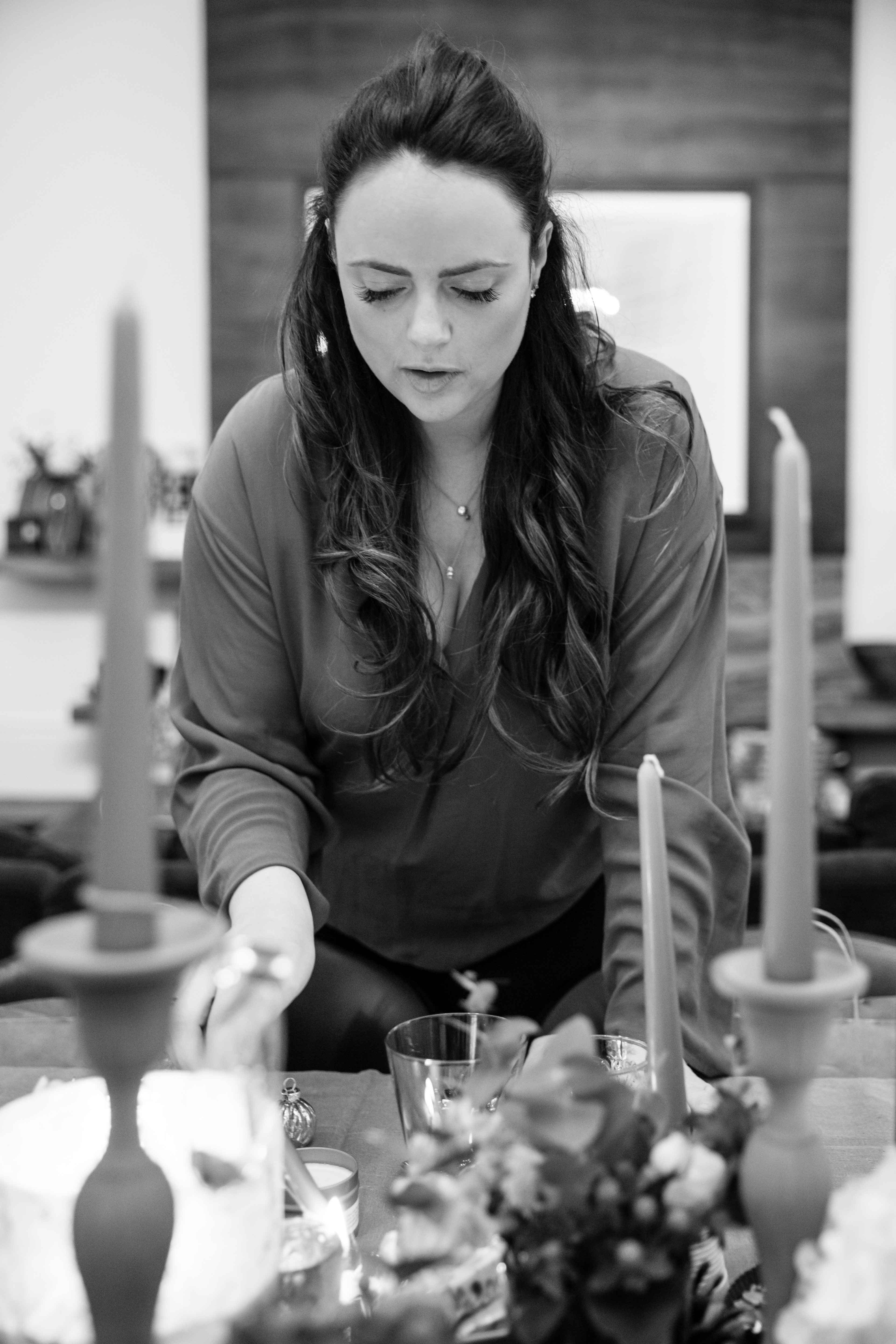 Dani… the creative genius behind The Social Kitchen!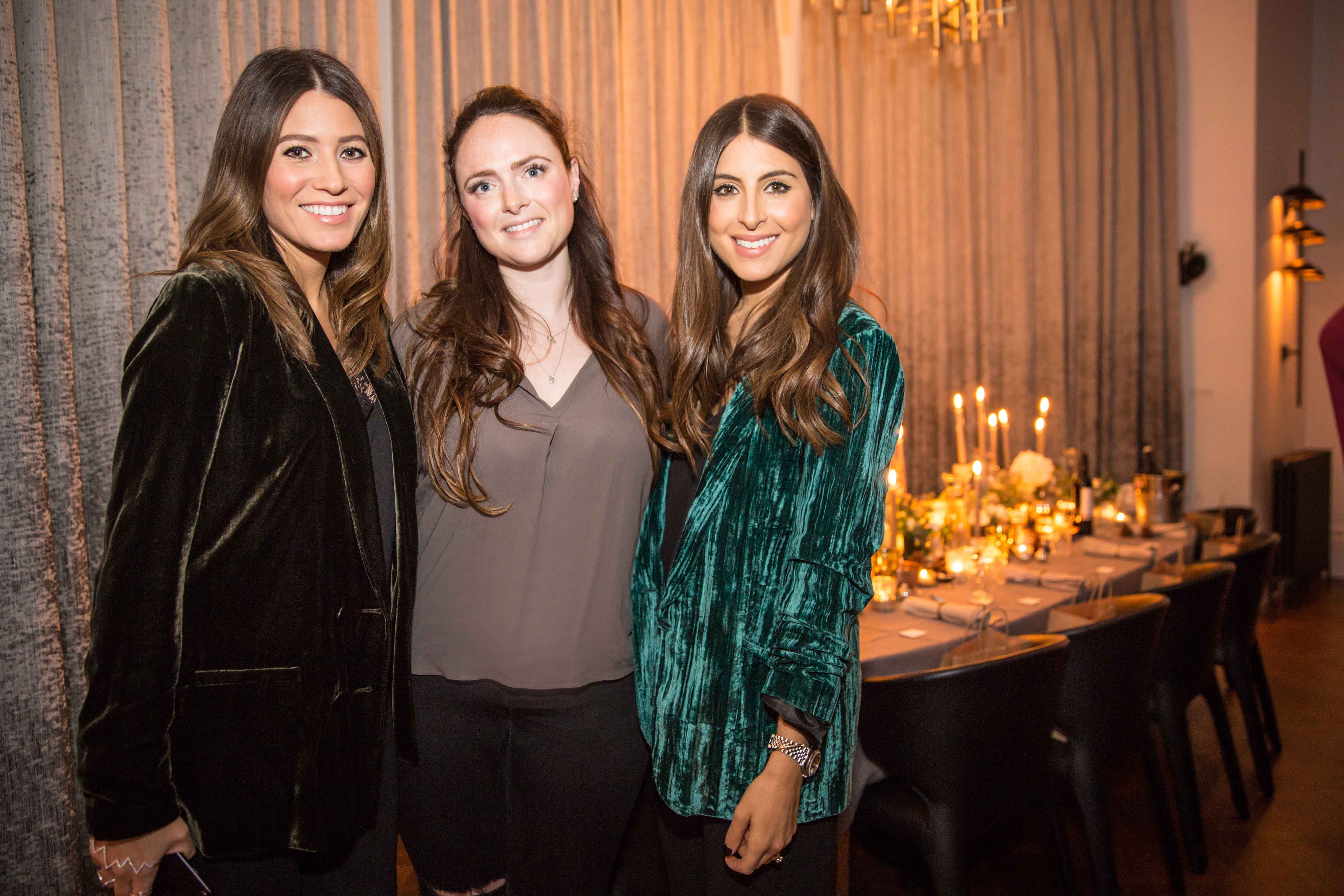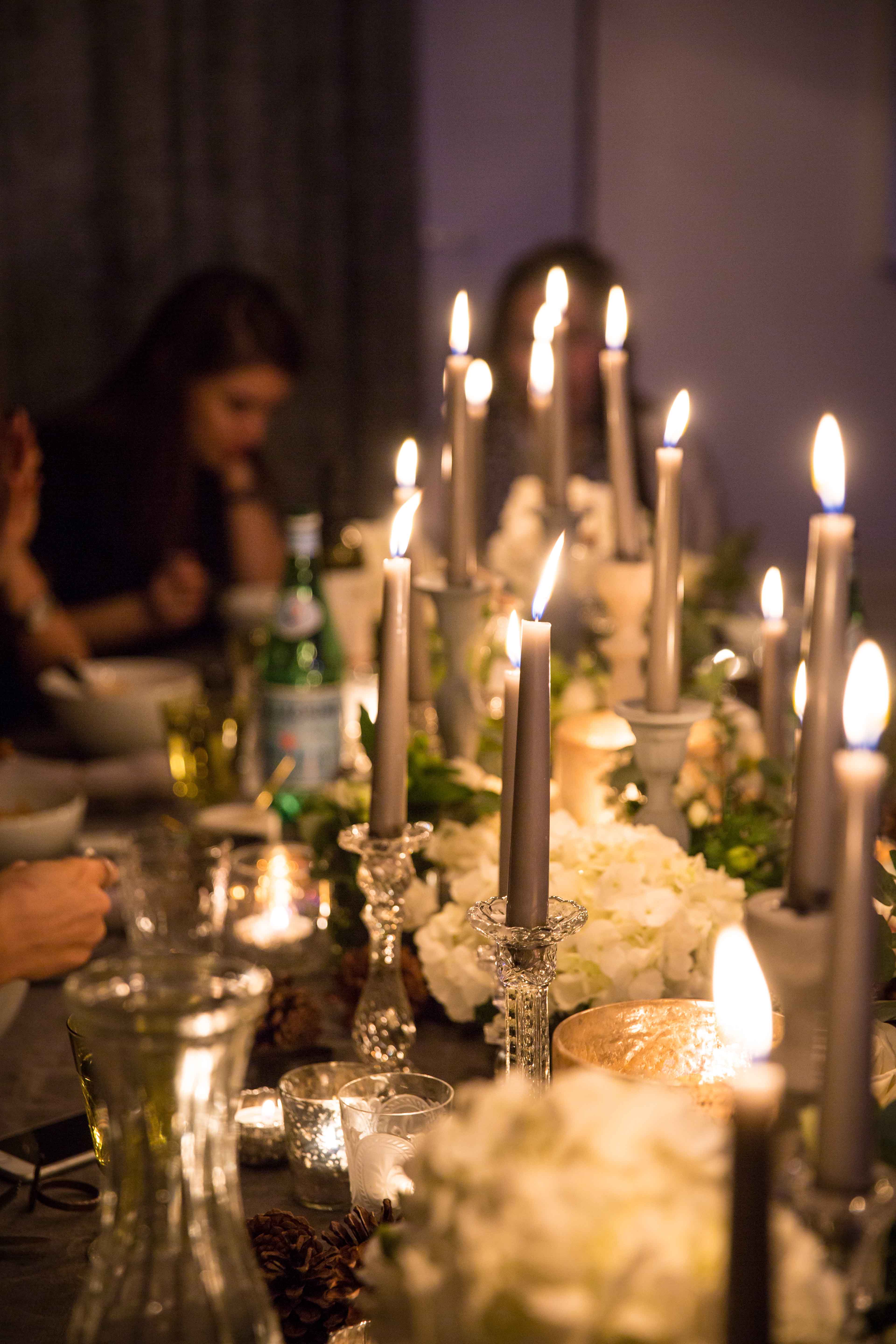 We asked Dani to share her top 10  tips for entertainIng & cooking..scroll below for some seriously good advice we know we'll be using from now on!
5 DECOR ENTERTAINING TIPS
'Decor sets the tone and atmosphere – don't underestimate this, it is a game changer!'
1. Choose a colour scheme
For example the WAT Supper Club was natural tones with greens and white.
2. Don't skimp on candles
Make the table sparkle & stand out with flickering candles.
3. Play with different heights
Choose a variety by different height vases and candles, this adds drama to the table.
4. Add an extra element to your table
For example pine cones for winter or dried rose petals for summer scattered all over the table in-between the candles and flowers.
Don't throw out any glass jars from jam or pickles keep them, scrub off the label and use them as vases.
FOOD ENTERTAINING TIPS
1. Always write down a menu 
Think what would taste nice on your plate, make it come to life.
I take all my dishes that I serve the food in and place labels in each for what will go in each.
3.Don't make your life difficult
Choose simple recipes ( an amazing recipe doesn't have to have lots of ingredients.)
4.Make as much as possible in advance
That way you can enjoy being with your guests.
5. Timing – Make a cooking time list
Work backwards …. if you want dinner to be ready at 7 and your food needs an hour then put it in the oven at 6.
ph. @ionawolffphoto