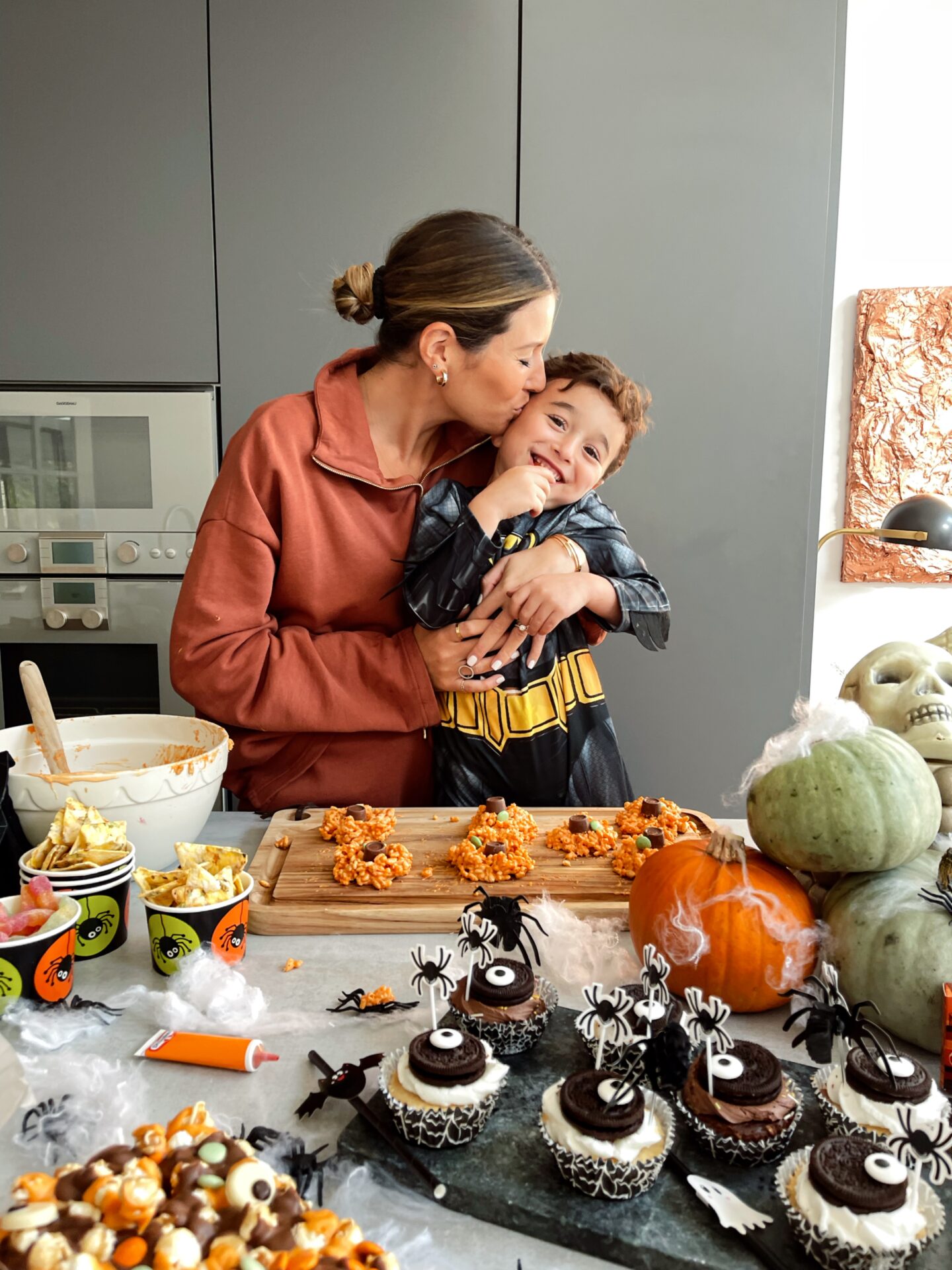 And suddenly it's Halloween!! How did that happen?!
AD. If the pandemic has taught me 1 thing, it's been to really appreciate and enjoy all celebrations however big or small. Time with my family & friends is the most precious time of all and seeing Alfie get so excited for all the spooky festivities ahead just puts everything into perspective for me. Given that my weeks are so full-on juggling work commitments, life admin & mama duties, I always know I can rely on Ocado for my weekly food shop & essentials. But for me, Ocado is way more than just my online food shop destination; they have such an amazing Own Range selection too with incredible price points & quality as well as everything from organic pumpkins to Batman outfits & creepy crawly decorations for Halloween!
Conveniance is key for me and knowing I can order and receive within 24 hours of ordering is just music to my ears… if you haven't signed up to Ocado yet all new customers will receive free delivery on your first shop!
Scroll below to see how we're getting Halloween ready at home as well as some fun & easy recipes to get you in the spooky mood!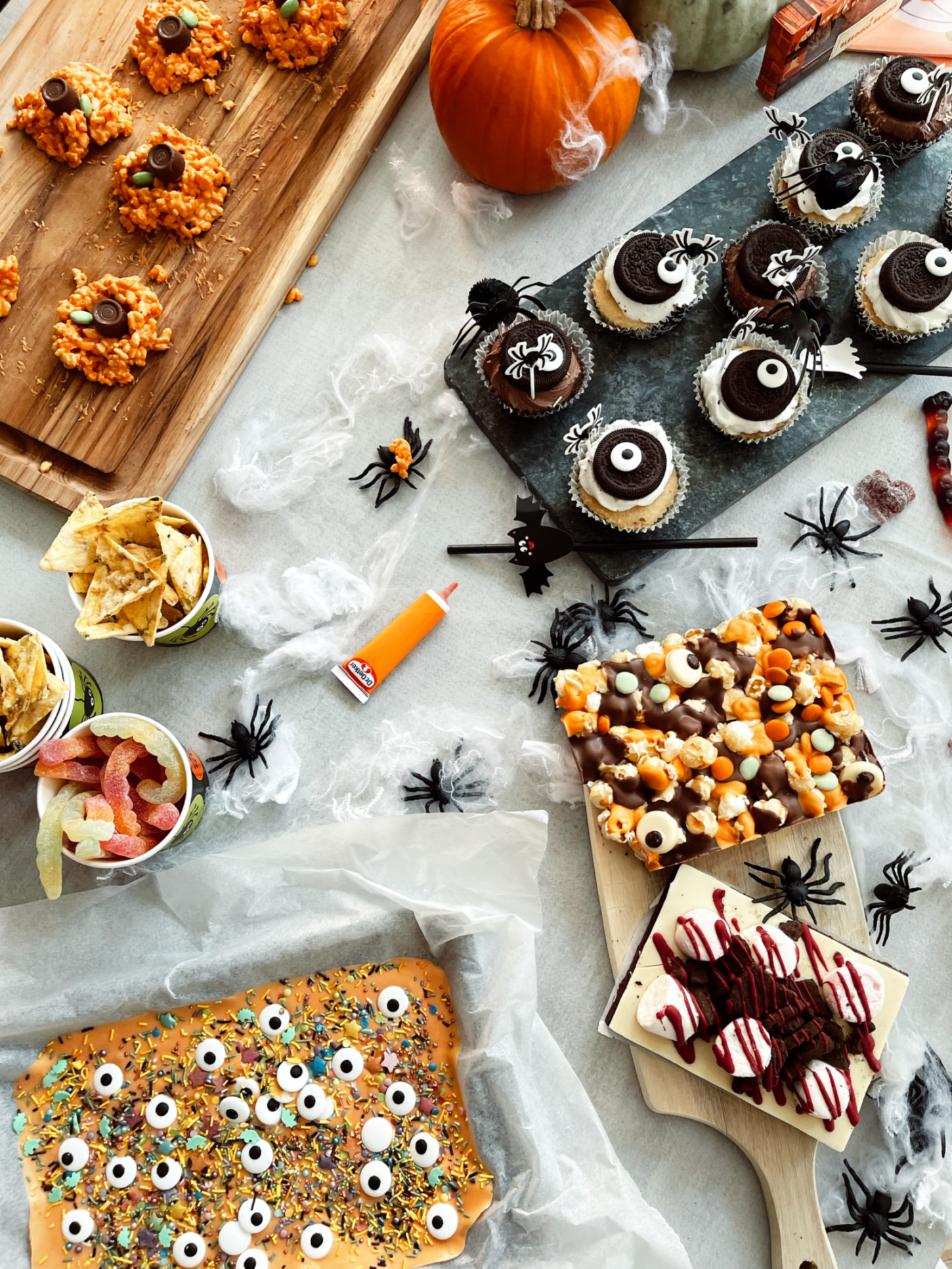 HALLOWEEN BARK
INGREDIENTS:
White chocolate
Orange food colouring
Tons of sprinkles & googley eyes!
METHOD:
Melt the white chocolate with over a pan of simmering water or in the microwave (always melt slowly so it doesn't curdle!). Once the chocolate has melted, add in lots of food colouring, I chose orange for Halloween but it looks great with any colour! Line a small baking pan with baking paper and simply pour the chocolate over the pan and make sure its as flat & thin as possible. Add your sprinkles and pop in the fridge to harden up. I usually make it the night before so it can stay in the fridge for a nice amount of time and then simply break up the pieces of 'bark' & enjoy!
ALFIE'S PUMPKIN BRAINS RECIPE!
INGREDIENTS
Rice Krispies
White Chocolate
Orange food colouring
Rolo's
Smarties
METHOD
This is such a great quick & easy one to do with your little ones and they are SO yummy! Simply melt the chocolate (use same method as above) and pour & stir in lots of Rice Krispies. Leave the mixture in the fridge for 15 minutes just to harden a little to make it easier to roll up into little picking (or as Alfie likes to say; pumpkin brains!)
Once your mixture is a little stiff, separate into small round balls and place onto a board or plate. Add a roll & smarty onto to create a little pumpkin design & your good to go! I often put it back in the fridge for a few hours before eating to really crisp up and to make them cold & crunchy!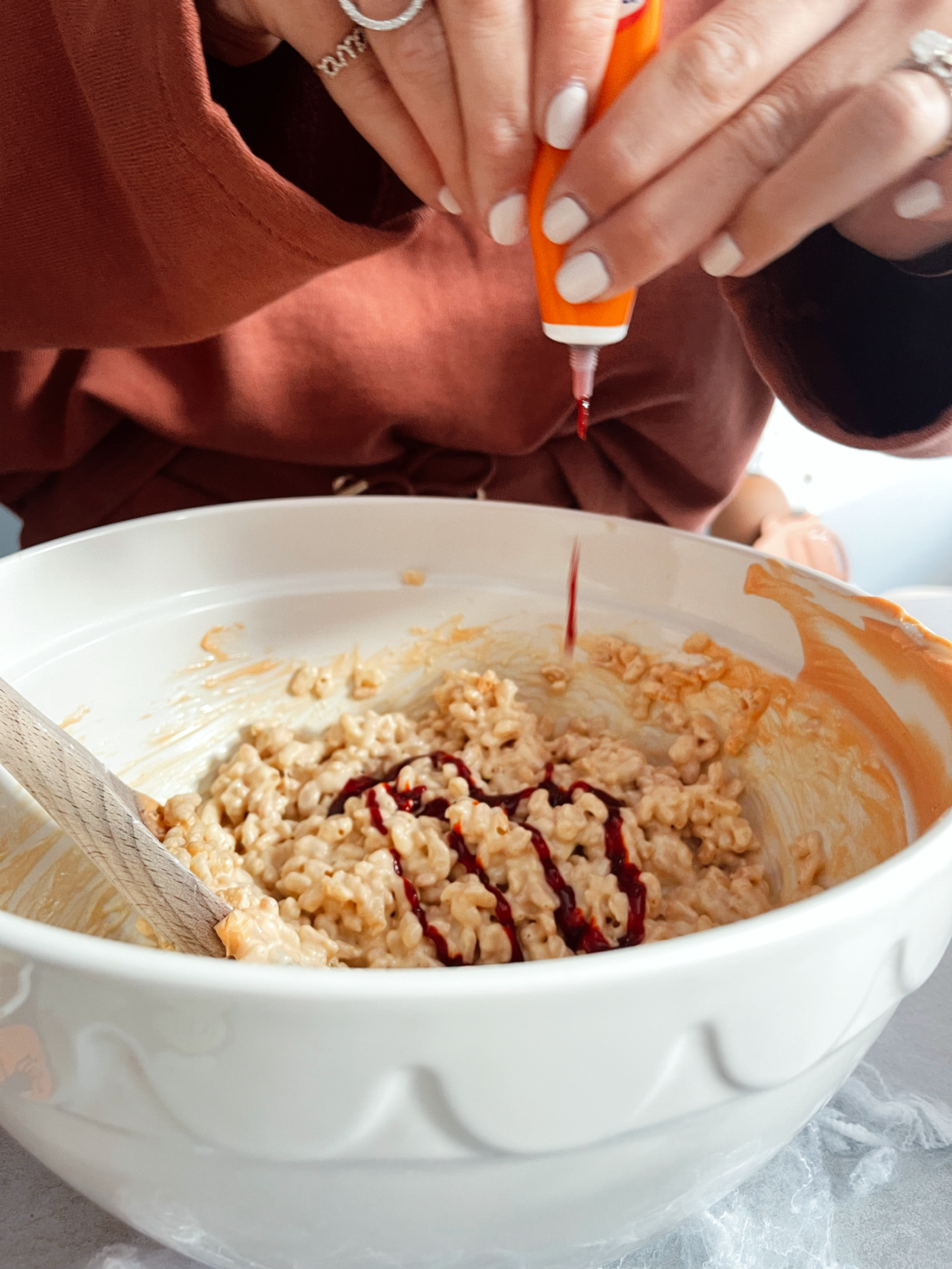 SPIDER CUPCAKES
INGREDIENTS
If you're time starved like me, buy ready made cupcakes!!
Spider web cupcake holders
Oreos
Googley eyes sprinkles
Spider decorations!
METHOD
Don't judge me, but I bought ready made cupcakes and (unless you have time on your hands!) I recommend you do the same… the kids will never know, ha! Take the cupcakes out of the original packaging and slip them into halloween themed cupcake holders… ta-da!!
Pop an oreo on top and we stuck googley eye sprinkles on each with a little icing from the cupcakes!