With the tiniest whiff of sunshine it's got us all excited about the summer hols. Needless to say we both haven't got anything booked yet, Philippa will have a newborn bub in tow and Sarah is a real last minute booker; but let us tell you our plotting and planning hats are firmly on. Despite the lack of said destinations it won't stop us from getting summer holiday ready –  a job we take quite seriously and something we like investing in every year. We've teamed up with our friends at Avenue 32, the ultimate destination for luxury designer fashion and collated our dream holiday suitcase as well as breaking down the trends we think you should be buying into. Trust us when we say Avenue 32 is our absolute obsession for women's designer clothing. We love the eclectic mix of designers alongside some lesser known smaller brands you want to get on you radar, pronto!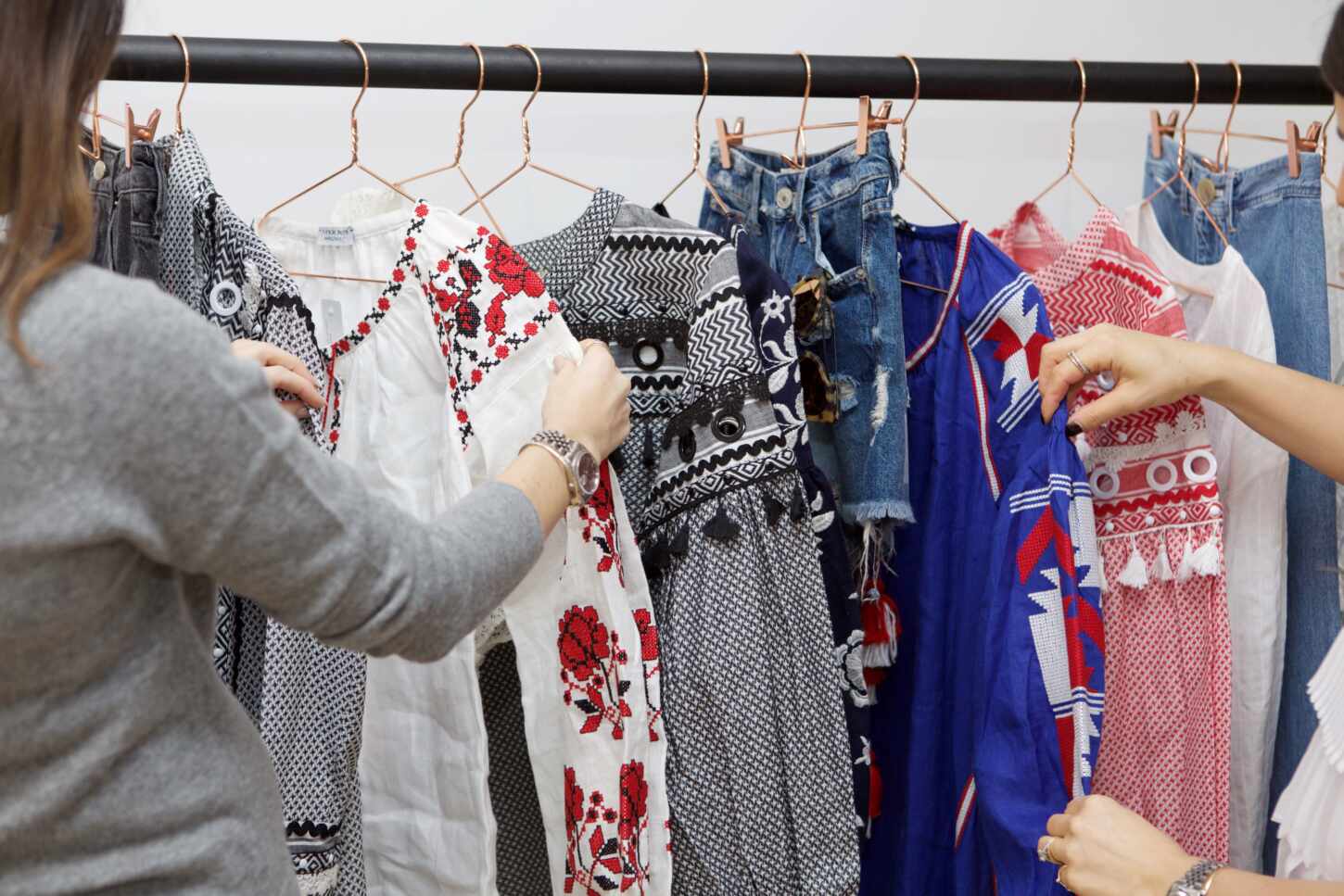 As for our edit, we've learnt a valuable lesson as we've got older -looking good on holiday makes you feel good! Investing in some key pieces each year really helps up our confidence when we're a little out of our comfort zones, plus we love to bring them out season after season. We're sure it's not just us who doesn't love parading around virtually naked; but having well fitting swimwear and all the gear to match just makes things a little easier and packing a little less stressful!
O U R  D R E A M  R A I L
A L L  A B O U T  T H E  S L E E V E S 
Sleeves ain't going anywhere this summer and we're talking Ukrainian folk style, billowing boho and 70s embroidered gems. The more interesting the better.
B L U E  &  W H I T E  A L L  N I G H T 
A step away from our staple black and white we're really loving pale blue and white combos this SS17. From classic stripes to a pair of blue lensed sunnies we're loving this versatile combo.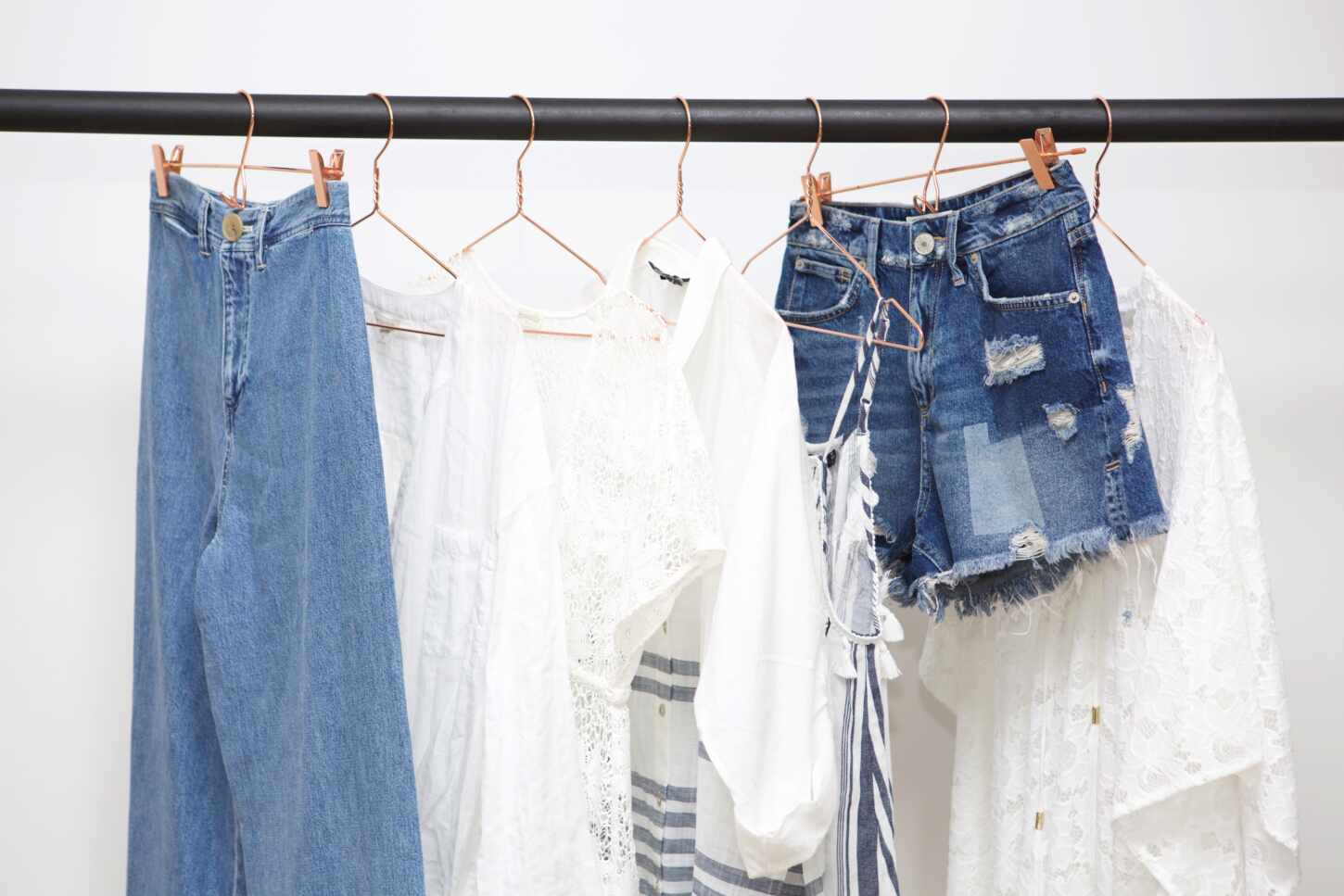 S U N G L A S S E S  H E A V E N 
We love sunnies and have to admit we own far too many pairs! It's definitely one of things you can't own too many of! If there's one style that's really grabbing our attention right now it's mirrored lenses, they seem to lift our simple tee and shorts vibe in an instant.
B I K I N I  L O W D O W N 
Whatever your shape we're pretty confident we've got you covered on the kini / cozzy front. In fact there's three particular styles we're coveting right now. First up, a little bit sporty, this khaki bikini is great for the more active of ladies. It's support enough for a quick jog or jet ski down the beach and we've not found a skin tone that khaki doesn't work on! For something a bit more covered up,  Philippa and her soon to be new addition are loving this one piece from Melissa Odabash, perfect for hiding a little tum. The cinched in belt is amazing at creating a waist. As for Sarah in the small bust department, it's the one part that makes bikini shopping is easy – a barely there Kiini top is the way forward.
Our standout bikini has got to be this one from Hunza G x Pandora Sykes, the stretchy fabric is surprisingly really flattering and the frill detail gives a fun twist. If we ever make it back to Ibiza/ Mykonos  it will definitely be coming with us 🙂 Here's how we'd wear ours…
P O M  P O M  P O W E R 
We were hooked last year and we're still hooked, pom poms aren't going anywhere and right now we're loving them everywhere from shoes, to hats, to dresses.
*This post was in collaboration with Avenue 32, as always all views, styling and words are our own.*