We're always on the lookout for new tips or products for our hair. Whether it's how to look after our locks or how to style them; we love testing out new brands and the latest treatments. Give us anything that will make our hair softer or shinier and we're all over it. In fact, we often get asked about how we style our hair and what products we use and the truth is we chop and change between products and brands on a regular basis. Right now we've fallen a little bit in love with New Look's new hair care range (who knew right?) and not only is it purse friendly we really loved the way it enhanced our locks.
Scroll below for the ins and outs of our daily waves…
STEP 1 – S H A M P O O  &  C O N D I T I O N 
It's a minefield out there when it comes to shampoos and conditioners. We don't want anything fancy; goji berry infused or mixed with maatcha tea leaves (!) we just want a great shampoo and conditioner that gives us squeaky clean locks that aren't flat or dull looking. We often find that dense products weigh down our hair leaving a residue or dreary looking locks, well let us tell you; not these!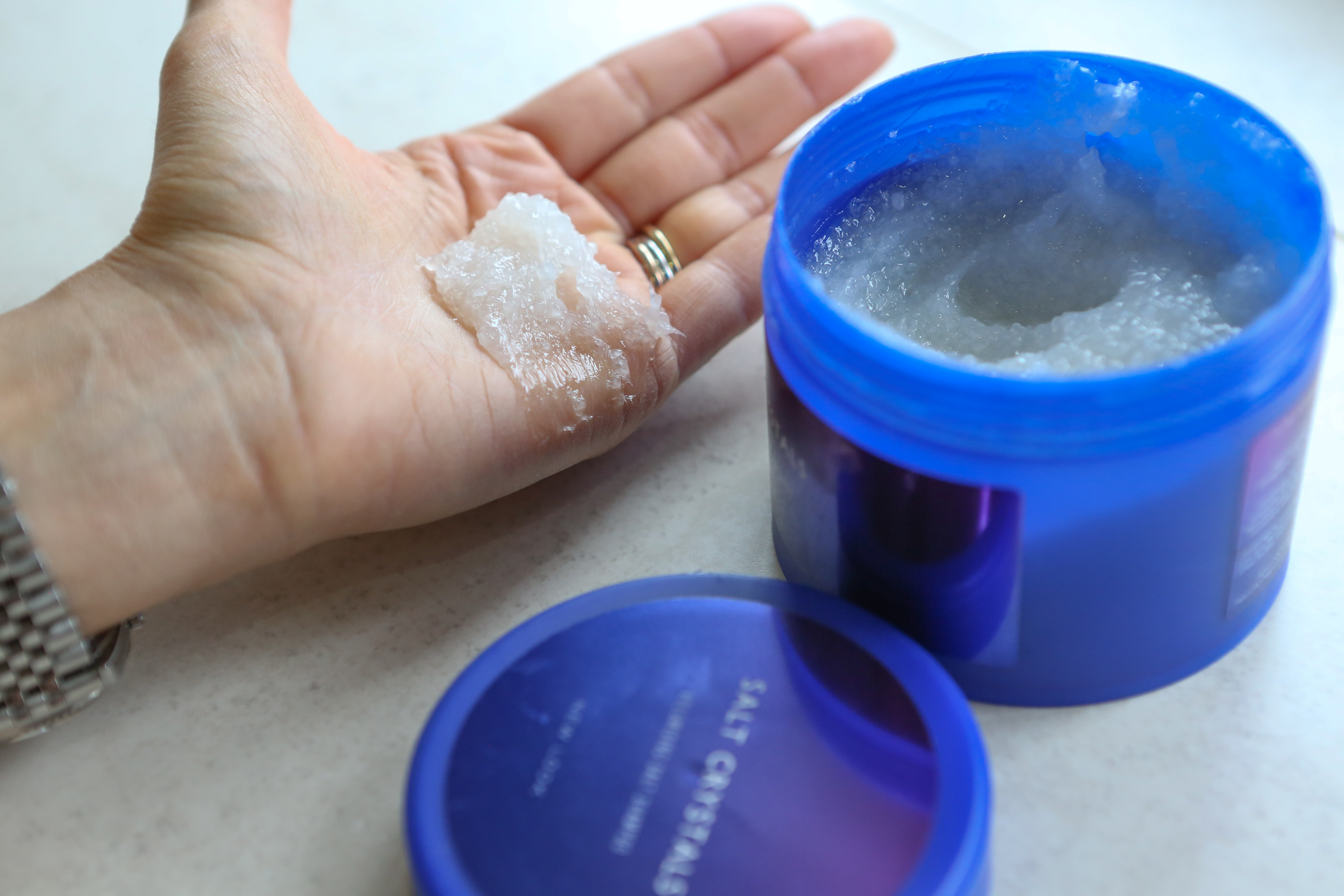 We tested out two of New Look's shampoo and conditioners and were particularly impressed with the 'Volume Salt Shampoo.' Sarah loved the idea of trying a shampoo / scrub combo, her hair and scalp felt really fresh and clean. Almost like a facial for your hair!
Philippa tested the 'Ultra Volume Shampoo and conditioner.' Philippa who washes her hair every couple of days found it really gave her hair a lift and it felt more bouncy when styled.
STEP 2 – B R U S H   T H R O U G H  &  D R Y
Before we tong our hair we always straighten it with a brush to get rid of the dreaded frizz! If we were to just blast it with the drier and then go over it with tongs we'd be in all sorts of trouble! A durable brush is essential to get that sleek look before using the tongs. Whilst we often use a round rush we really loved New Look's 'Vent Hair Brush' it really tamed the flyaways and frizz.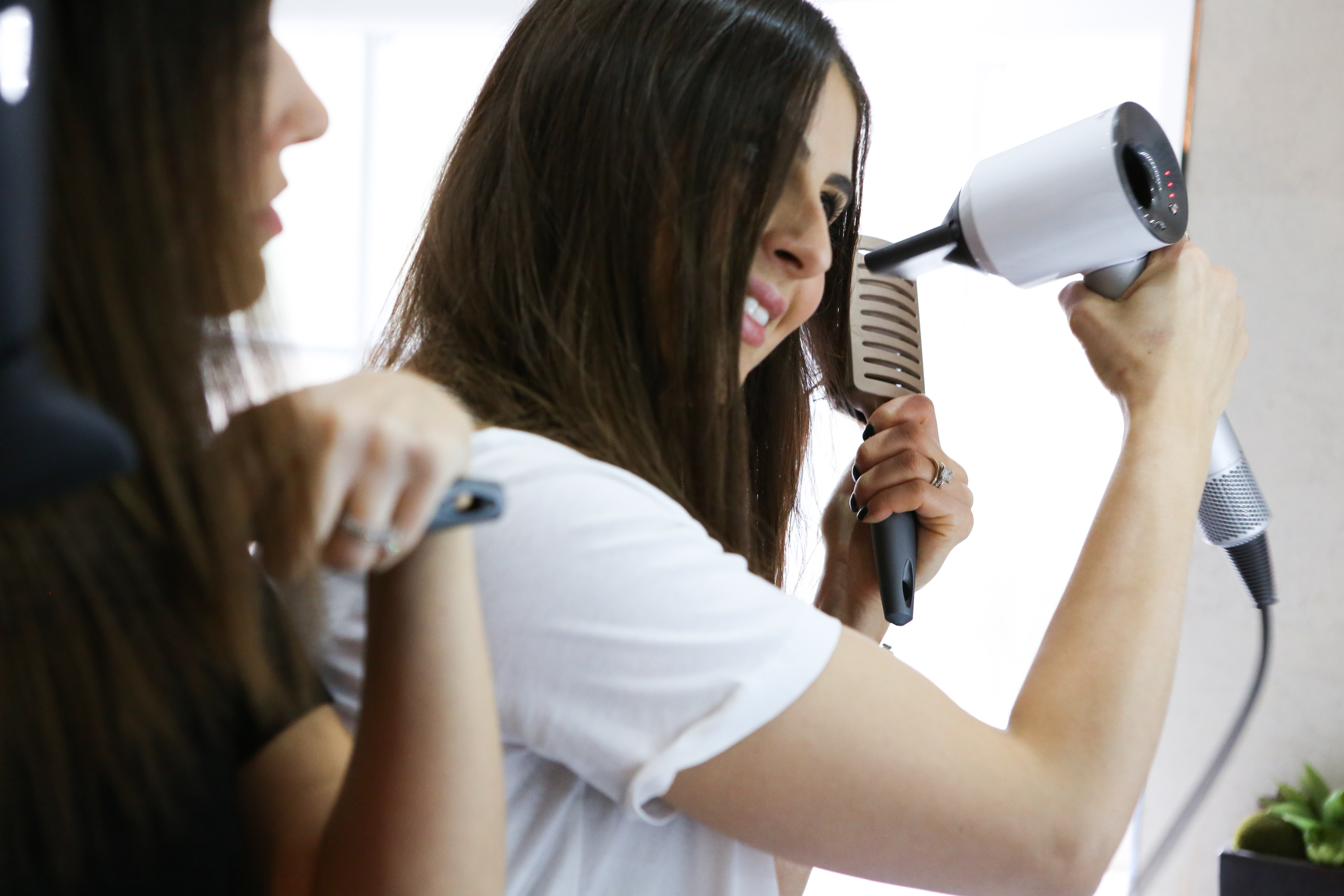 STEP 3 – T O N G  T I M E
We get lots of lovely questions about how we do our hair so here is the breakdown in the simplest form…We like to tong our hair in smallish random sections, starting from the front and working our way back round. We curl the hair in different directions to give it that messed up vibe; once completed we leave it to cool for around ten minutes. Next, we brush out the curls with our fingers to separate the waves and mess it up a little; et voila!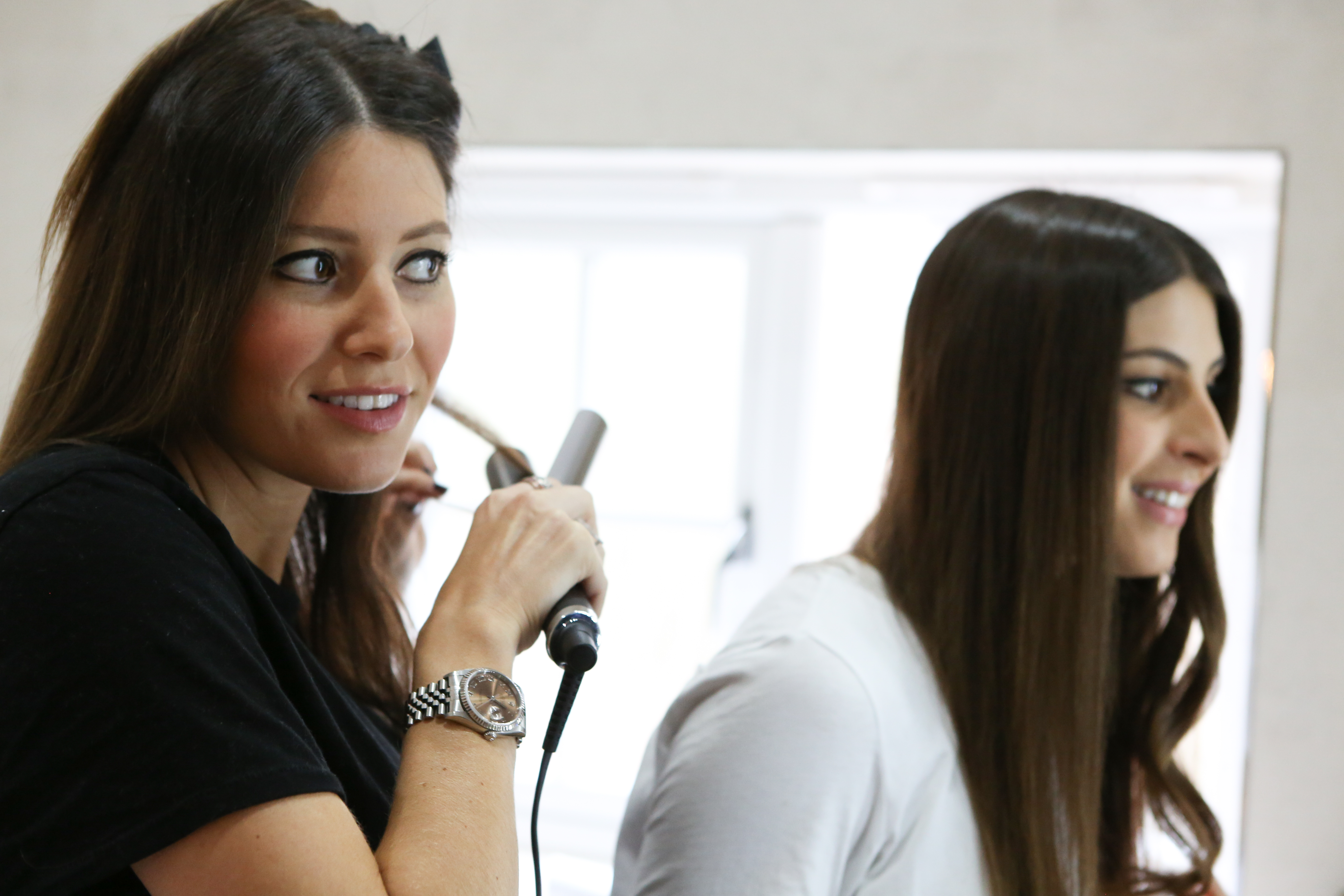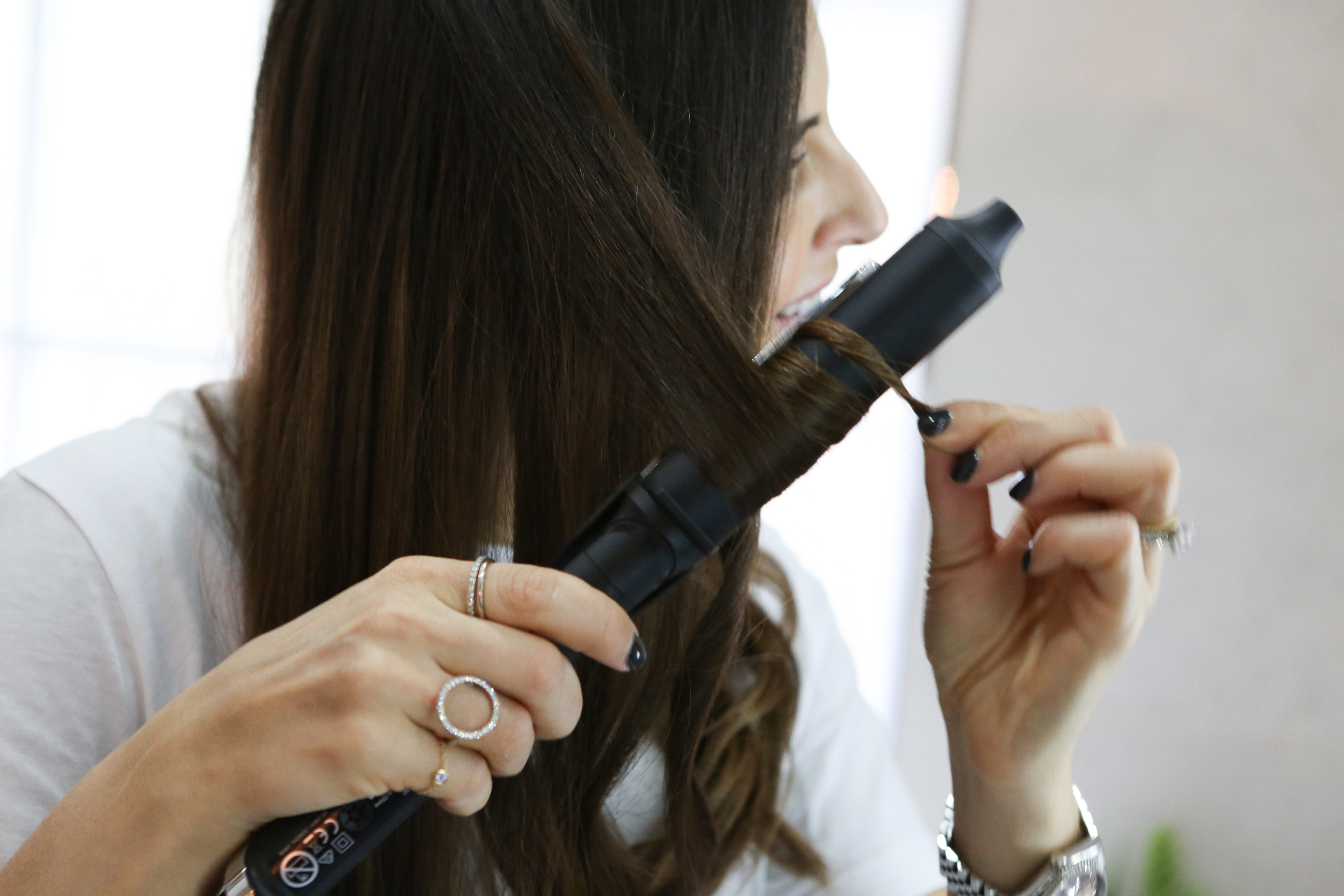 STEP 4 – S E T  &  S H I N E
To hold the curls we fix them with hair spray – just a rough and ready spritz all over. New Look's Ultra 'Volume Spray' gave excellent hold without that crunchy feeling (we hate that!) and after a full day out and about the waves were still in tact, we definitely recommend this product. Now let's talk about the 'high shine spray' we've never used shine spray ourselves before….but thinking about it, who doesn't want super shiny locks?! So to finish our waves we used a few spritzs of the shine spray and needless to say we are now hooked!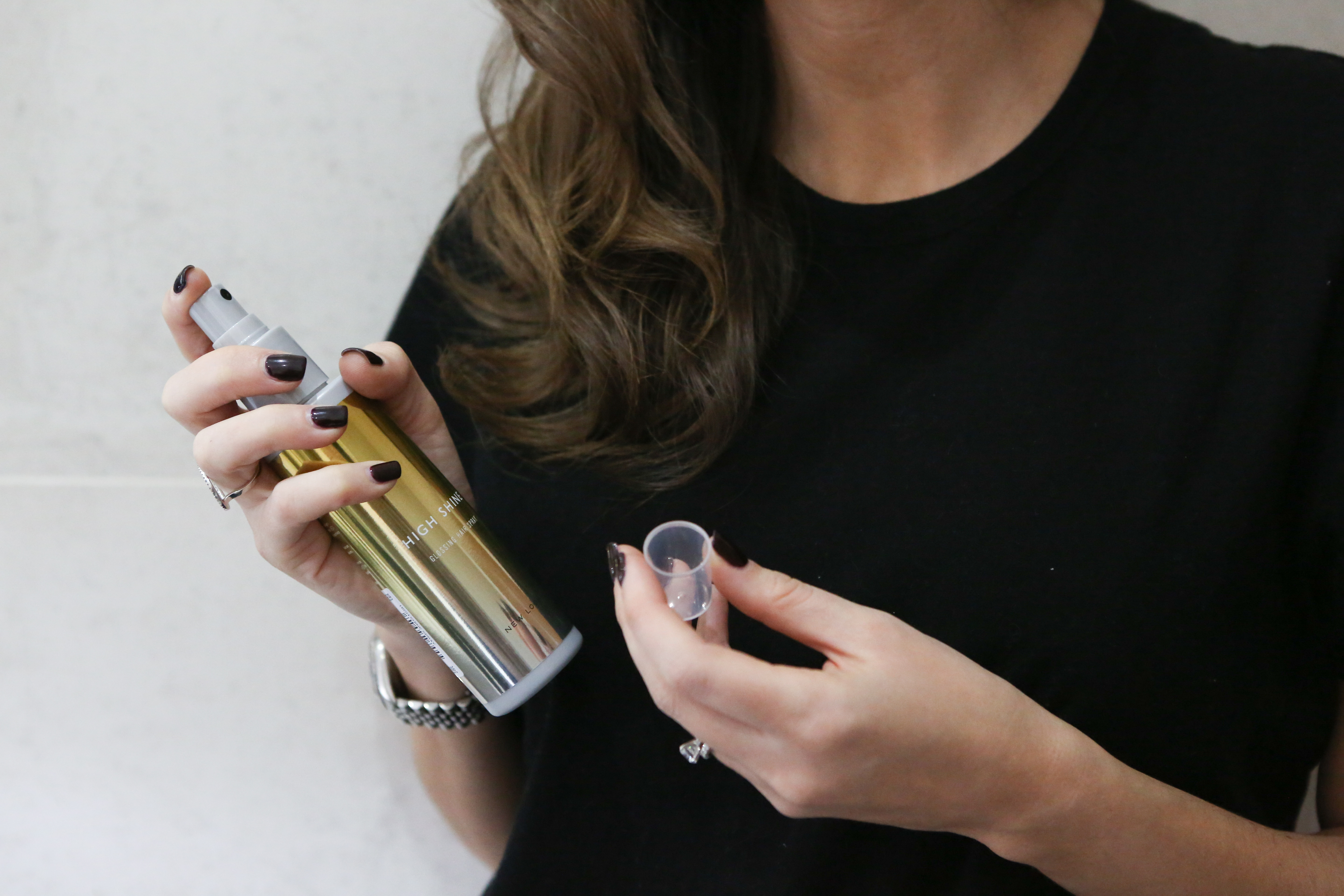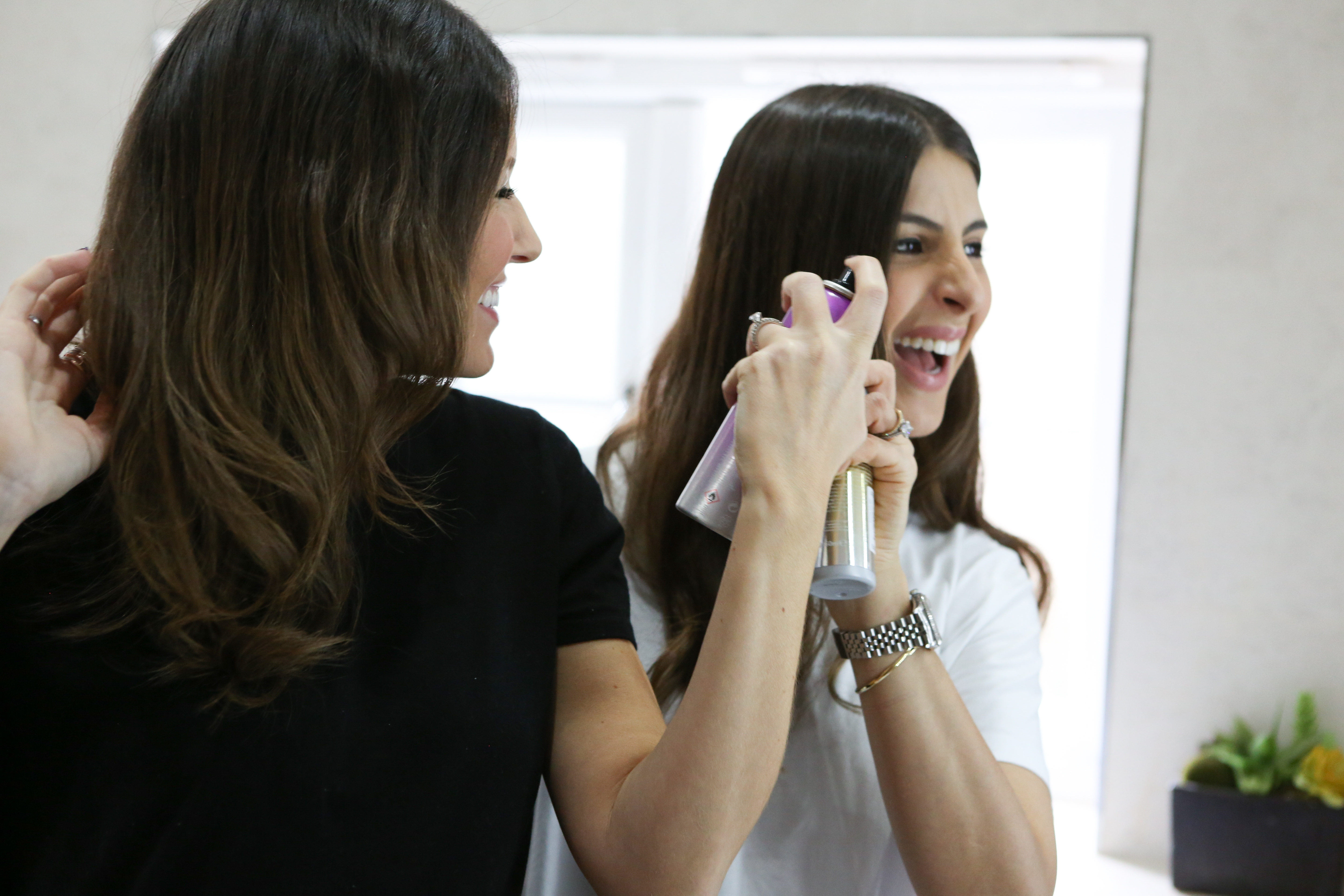 ph. Sophie Yershon
*This is post is in collaboration with New Look to launch their new haircare range. As always, all opinions, images & views are our own*