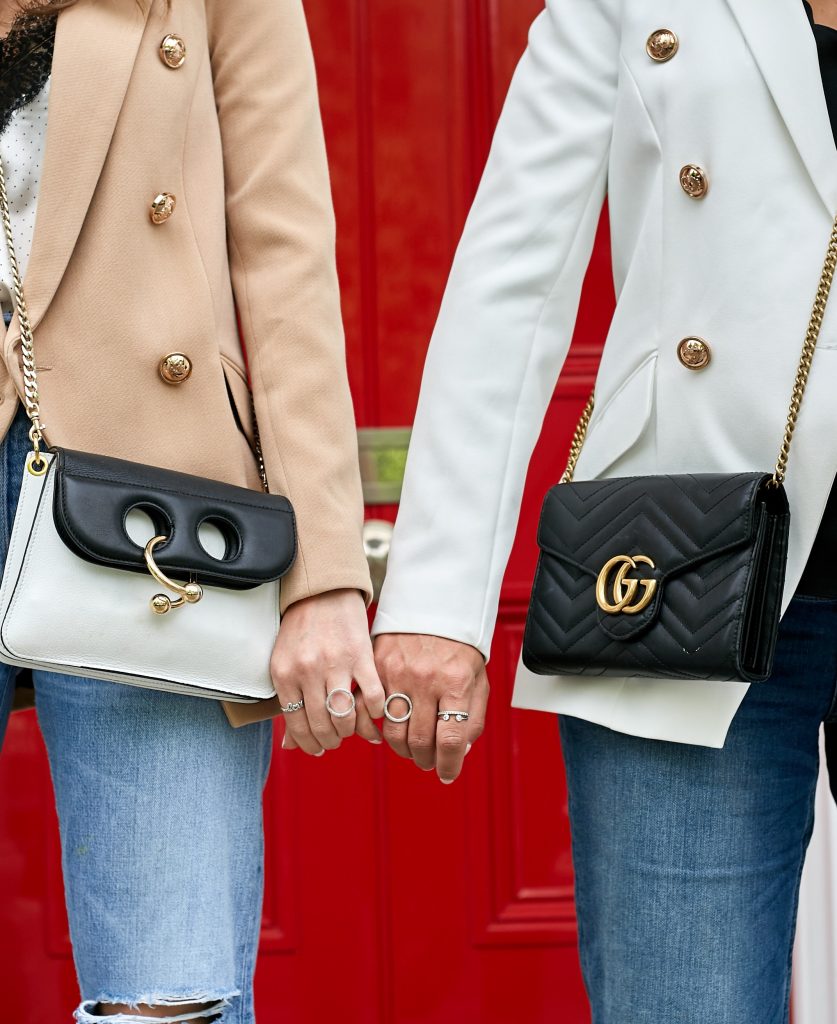 In today's post we are sharing our most proud project to date, our collaboration with Future Dreams & Lola Rose in which we have created our very own version of our diamond circle rings. We receive so many questions about our circle rings and we've always dreamt of designing our own, but when we were given the opportunity to work with such an inspiring charity it felt like the most perfect fit to help raise awareness & funds to the most incredible cause.
For those that aren't familiar with Future Dreams, it's one of London's most dynamic breast cancer charities & has raised over £4.5 million. Future Dreams not only helps to educate & raise awareness about breast cancer, they also support those touched by breast cancer as well as fund research projects. We could not be prouder to be working with them & their team on this special project. It really has been a dream come true for us.
Why "Dream ring"? Well, when we were all trying to come up with a name for our ring, "Dream" just felt like the best way to resemble this project, the ring and the philosophy behind it. A circle, symbolic of eternity, strength and beauty. Whether you buy our ring for yourself or a gift , we hope that this beautiful circle of diamonds will give strength to those that need but also create awareness to be breast aware.
'WE SHARE THE GOAL WITH 'BREAST CANCER NOW' THAT
BY 2050, EVERYONE WHO DEVELOPS BREAST CANCER WILL LIVE' -Future Dreams
*If you haven't checked it out already, our YouTube video here is all about our ring, the design process and a sneak peak behind-the-scenes of our shoot.*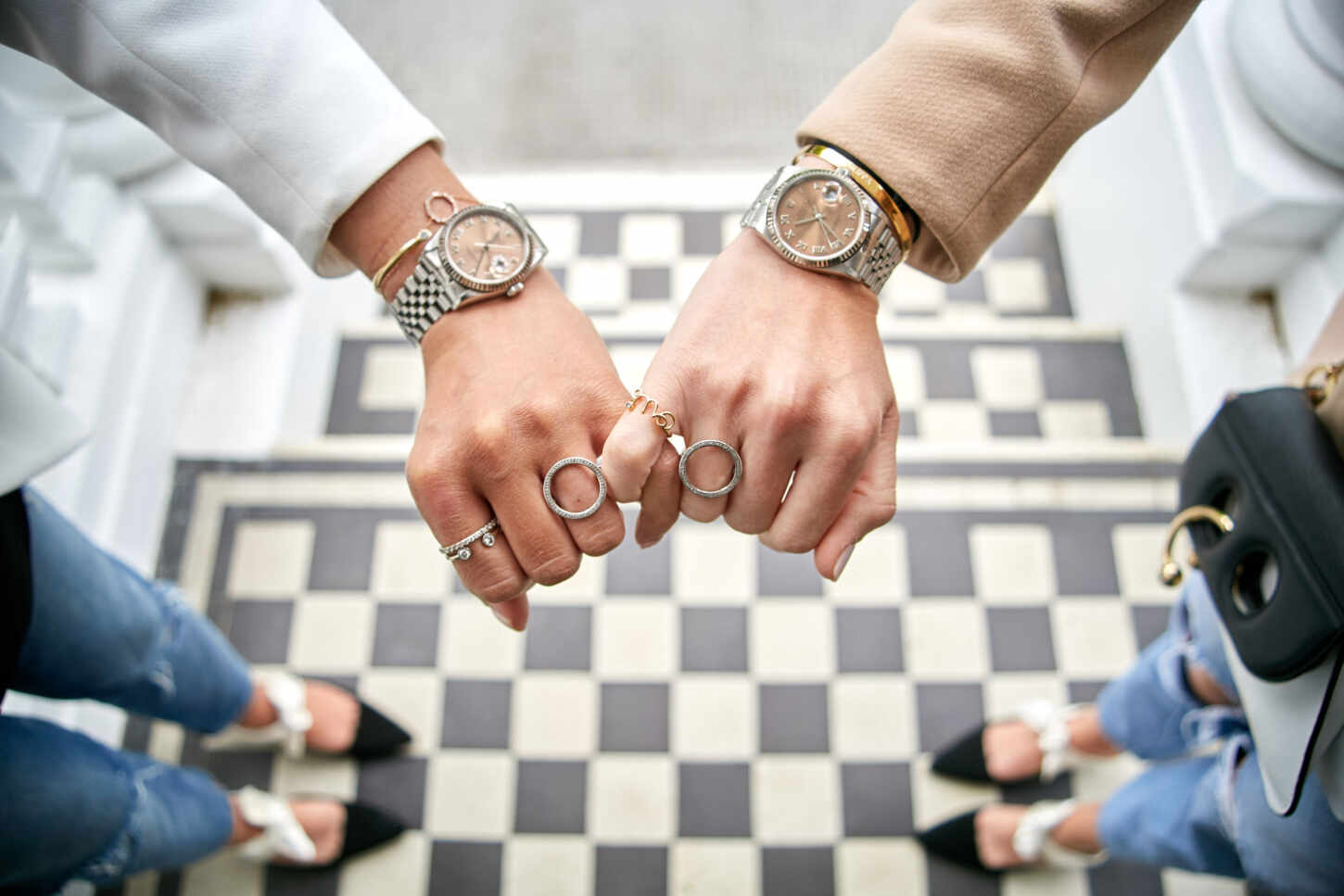 We both feel it's to important to give back & what better way than by working with a charity that is so close to our hearts. Both Sarah's Mum & Grandma have been touched by breast cancer and we feel so proud that we can use our platform in some way to help support women going through their breast cancer journey as well as raising awareness to the younger generation. For anyone that doesn't know how to check their breasts please find out how here.
Our main focus was that we wanted the ring to be affordable & accessible for everyone who not only wants to wear this beautiful ring but also wants to help in some way to make a difference to something that unfortunately touches so many of us.
The ring costs £195 for 56 diamonds & all proceeds help support Future Dreams & their amazing work they do for breast cancer.
Philippa's wearing:
River Island blazer | Mango cami (similar here) | H&M jeans (similar here) | JW Anderson bag (now on sale!) | The Row heels
Sarah's wearing:
River Island blazer | Topshop cami | Topshop jeans | Gucci bag | The Row heels
We know this is a little different to our usual posts but we really hope you love this project as much as we do & are so grateful for all the support.
THANK YOU!!
Sarah & Philippa xx
Pre-order yours here
<3
Ph. AmberRose photography