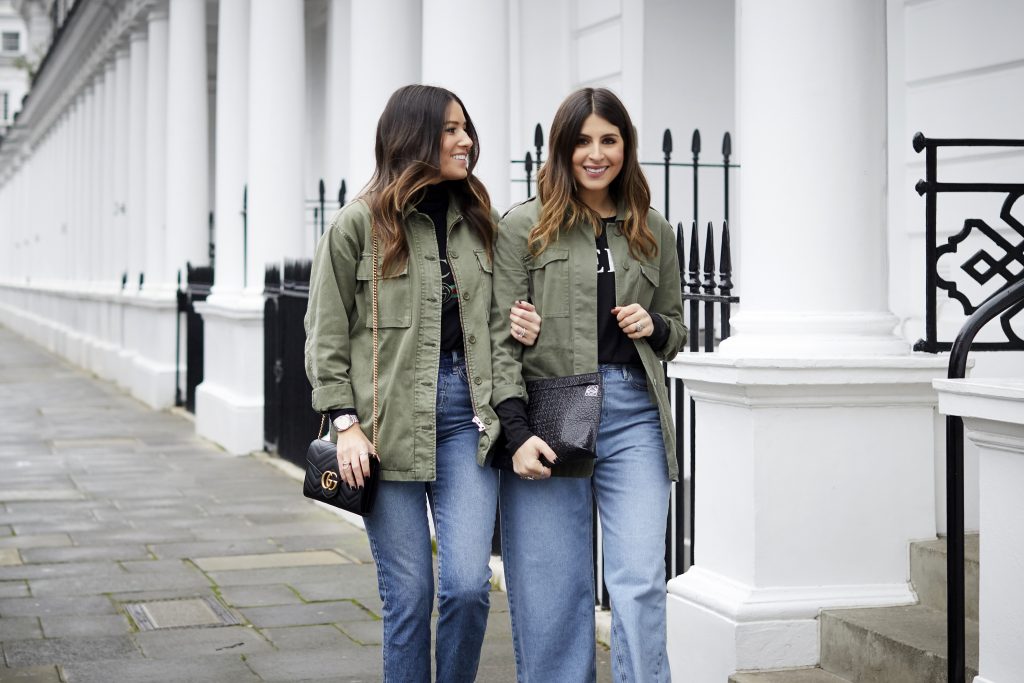 Today on WAT we're talking denim, a topic we get asked so much about & a subject we know is a bit of a minefield for most of us out there. Aside from the fact we can be different sizes in different shops, there's hundreds of shapes, cuts & lengths to choose from & sometimes we just don't have the head to get started. Cue today's post – we want to break it all down for you, tell you all the tips we've learnt along the way as stylists as well as talking about the new season denim trends.
First up; some denims tips:
Size – we can honestly say we own quite a few different size jeans, we definitely range when it comes to high street brands and even in higher end brands as well. When we try on jeans we always take a range of sizes into the fitting rooms & mentally prepare ourselves that if they fit they fit – it doesn't matter of the size!
Cut – high rise, low rise, cropped, kick flare, skinny if you like the look of them give them a go. For us a high rise is always going to be the most flattering as it helps suck in our tummies and looks great with a jumper or tee tucked in. Leg wise we are always about a cropped silhouette. Perfect for this season's sock boots & great with a pointy heel for a night out. Plus we always find it flattering to show off a little ankle.
Length – the high street now offer a range of lengths in their main range denims as well as in the petite and tall sections. For the cropped leg effect (which is our favourite leg length of the moment) we differ in sizes. Sarah who is 5'5 will always opt for a shorter length usually 30leg. Philippa is a few inches taller & will always go for 32 leg and they are actually cropped on her.
Shape – whilst we do still love the skinny we're really enjoying the more relaxed shapes (which we spoke about briefly in last week's post here). These are especially good if you have a few extra christmas pounds that you're yet to shift!  These tend to have a  higher waist which actually suck you in & streamline that figure. The mom jean was huge last year and it's most definitely here to stay for 2018 & beyond. Alongside the mom jean there are some wider leg shapes that are as equally high waisted but wider cut in the leg. These work great tucked in pieces as well, just be careful wearing something long or baggy up top as you might look too oversized. Our advice would be to stick to tailoring & fitted pieces.
Tips – sometimes jeans just won't be right for you. We've walked into stores before tried on what feels like a hundred pairs and had no luck & that's fine, our advice is to step away from the situation! There will always be brands that work best for you and your shape. Our go to on the high street are Topshop, River Island & H&M (our newest convert – although the sizes definitely come up small here!) Also don't be afraid to make them your own, cut the bottoms & fray them, add a belt to cinch in the waist a bit more or even add a rip in the knee if you're feeling brave!
Philippa's wearing:
Topshop jacket (on sale) | Gucci tee (similar high street version here) | Gucci bag | H&M jeans | Topshop boots
Sarah's wearing:
Oasis jacket | New Look top | River Island jeans | Loewe clutch | Boohoo boots
Mom jeans we're loving:

Wide jeans we're loving: