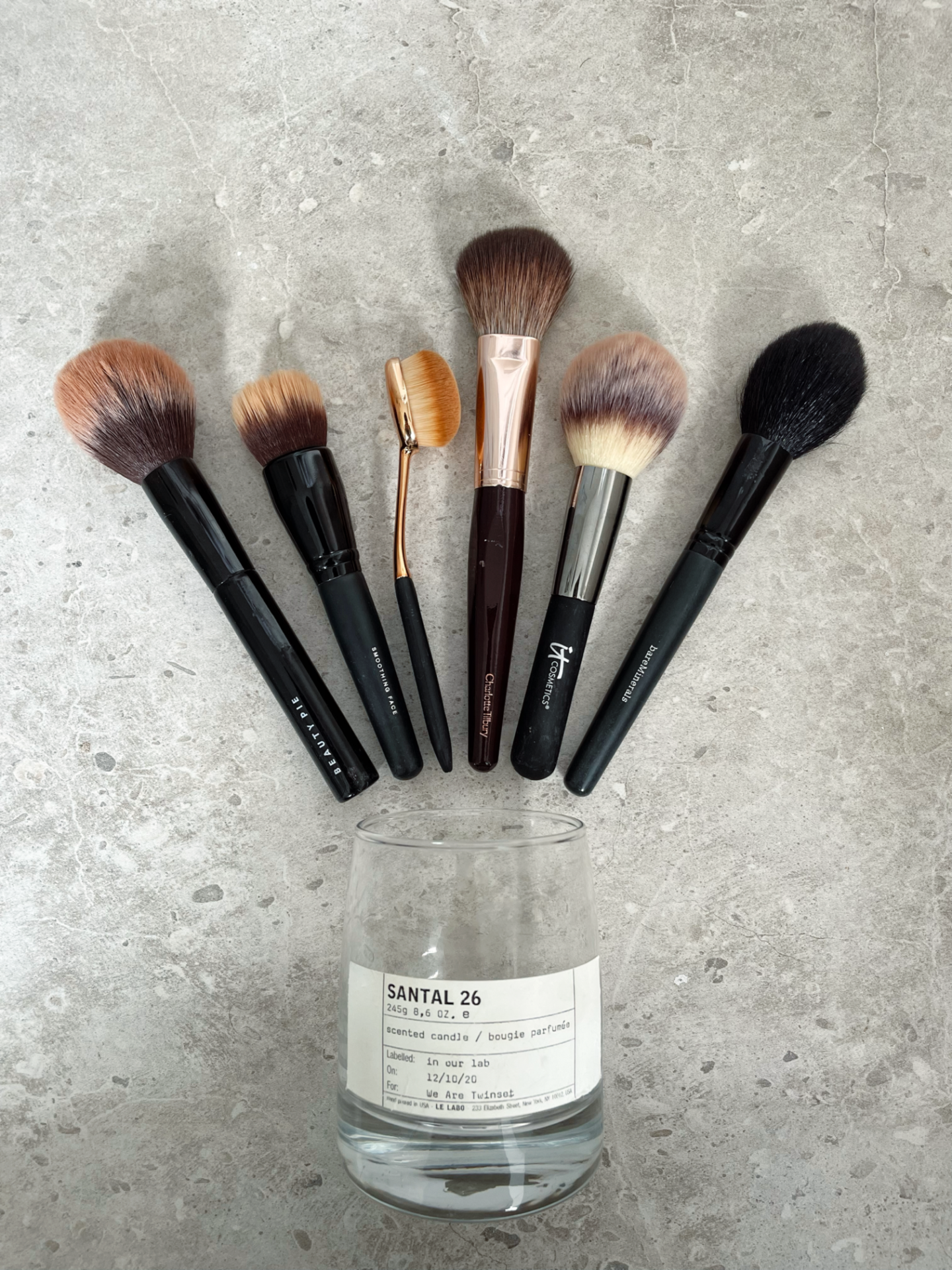 *AFFILIATE LINKS USED THROUGHOUT*
Whilst we aren't qualified makeup artists, we are very much beauty obsessed & regularly get asked about the makeup we wear and what different beauty items we are loving. We recently shared all our favourite products over on our instagram and here are the brushes we used to get the look!
First up we have the 'IT Cosmetics Heavenly Luxe Wandball Powder Brush'  which is our go-to for applying anything from setting powder to bronzer – a true makeup bag essential!
Next up is the 'Seamless Shaping and Finish Brush'. We absolutely adore this brush and use it specifically for bronzer. It blends out and distributes liquid or powder bronzer perfectly and is honestly one of the softest-feel brushes around!
This next brush is the best for blending, and it's the 'Regular All – Over Face Powder Brush'. This brush can be used to blend any powder based products, but we personally love it for applying our blush!
Another fave brush of ours is our beloved Charlotte Tilbury 'Bronzer and Blusher Brush'. This brush ( as is indicated by the name!) is amazing for applying bronzer and blusher – so much so that it has gained a permanent spot in our on-the-go makeup bags as this brush really is a two in one!
Next up is an amazon find, and these brushes have become a definite favourite! Not only do they look super luxe, but their shape and size are perfect for applying and blending in our daily dose of under-eye concealer, and they work like a charm when covering any blemishes or discolouration!
Last but not least of our go-to brushes is the Bare Minerals 'Smoothing Face Brush' – the best foundation brush around in our book! This brush gives you the most seamless base with just the right amount of coverage, helping us achieve the  ultimate natural look.