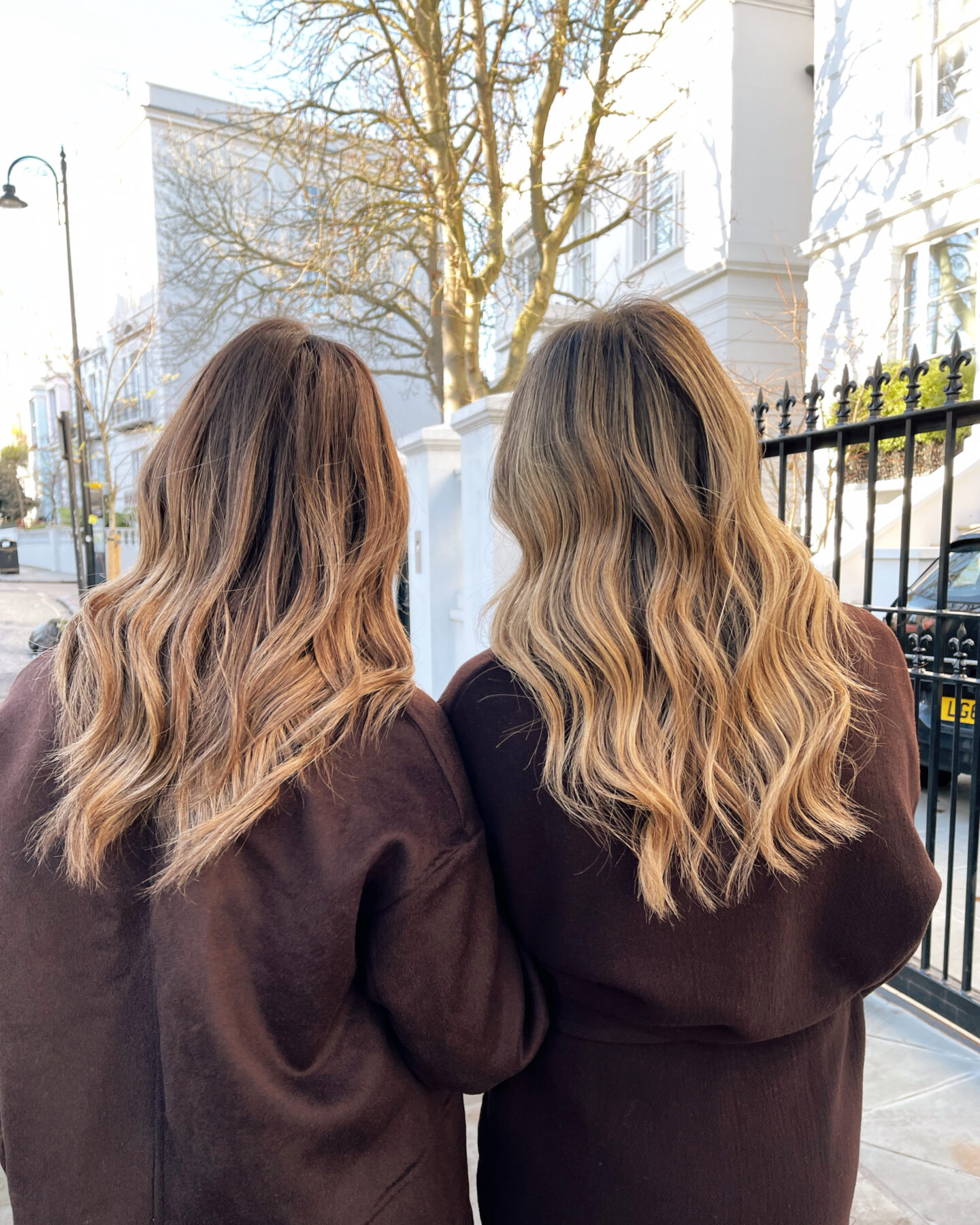 One of our most asked questions is without doubt about our hair; how we style it and any tips and tricks we've learnt along the way working with lots of amazing hairstylists and also hair care brands. So today we've finally collated them for you in a very much tried and tested blogpost sharing all our very best hair hacks! Like many of you, we've both had our fair share of problems with our hair…too much colour (oops!), babies, not enough TLC, hair loss, split ends…you name it we've experienced it. BUT we are feeling quite happy that we are on the road to healthier hair & we have a few things to thank – keep scrolling!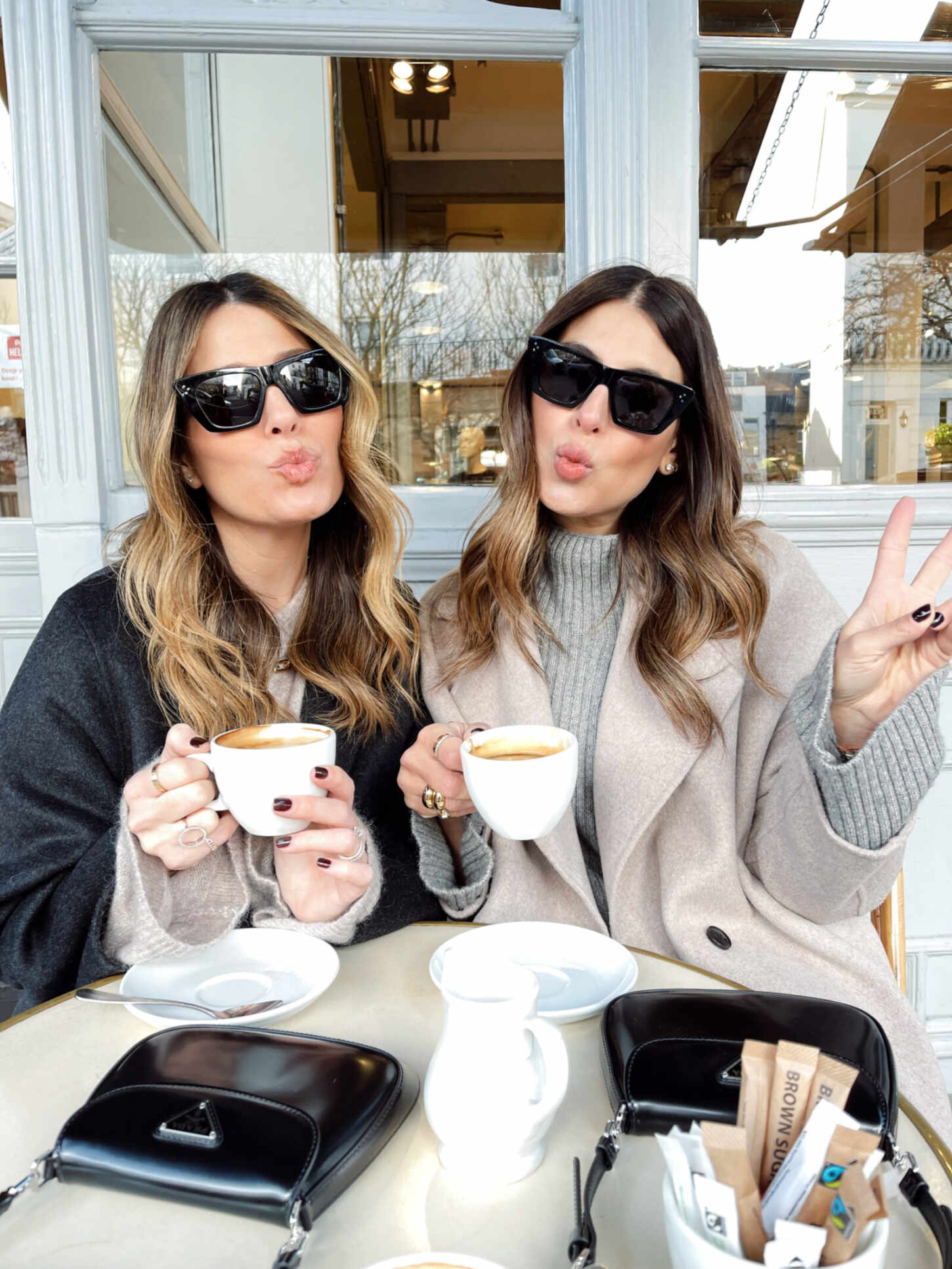 Let's start from the inside out…the condition of our hair! We have been Olaplex devotees for a while now but it was only recently after a visit to a hairdresser we found out about this winning Olaplex duo! Say hello to Olaplex no3 & 0 – best used together! You apply both to your full head of hair as a treatment & it's essentially pure restorative protein for your hair. After three uses will make the condition so much stronger! Definitely take note, you only need to use this duo three times (then it's worked its magic!) but you can then keep up with Olaplex 3 alone longer term for constant strengthening. Each times after using 0 & 3 it is advised to use a hydrating treatment as it can make the hair brittle as its repairing it!
So this leads us onto hydrating masks, boy have we tried and tried some over the years! We will always have a special place in our hearts for Philip Kingsley Elasticiser mask but we are very dedicated to the Pureology Hydrate Superfood Deep Treatment Mask, it does everything it says on the tin and more! Seriously hydrating and smoothing in one. Please don't think we are maniacs that mask our hair everyday, but at least once a month we get our mask on.
Supplements and vitamins is something we have been experimenting with a lot since we have got older and we must say this is what we have found that works for us. (Please if you are in any doubt consult a Dr or ask for more information from the brand itself) As you have probably seen from our stories we have been using JS Health Hair & Energy formula for quite a while now and we have really seen what a difference in growth it has made to our hair. JS Health vitamins daily, coupled with Biotin ( S has been losing a lot of hair since having Edie so this is saving her!) is what we have been using for the past 6 months continuously and we can not only notice how much stronger our hair is but it definitely doesn't break as easily as well.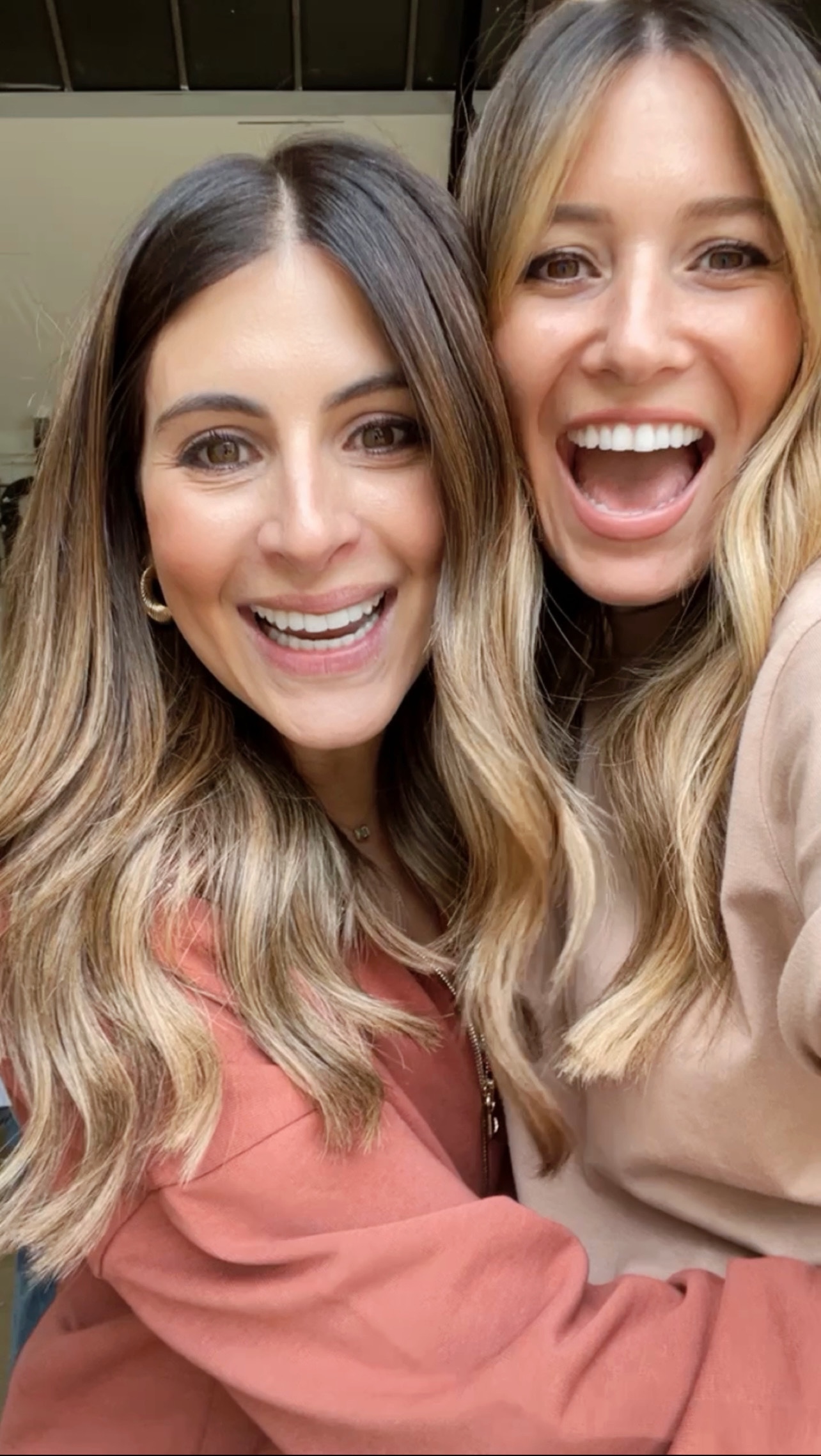 It goes without saying that getting your hair cut regularly will help with the condition of your hair as well as removing rid of those split ends. It's something we both try and do every 8 weeks (even just a teeny trim) and it makes such a huge impact. No more frazzly ends when styling our hair! We also use targeted shampoo & conditioner for coloured hair. The Pureology Hydrate range (now on sale!) is a saviour for our balyaged hair and nothing treats our coloured hair quite like it! (Whilst we do work with Pureology this is not part of the sponsorship just a genuine love for the products!)
Would you believe when it comes to styling our hair using tools its' something that we actually differ on?! Whilst we both live for that undone wave we use differeet tools to get the look! S is still hugely devoted to her GHD soft curl tong and loves the ease of creating the wave with it. Philippa has recently been using the Babyliss Pro tongs and prefers the look it gives her hair. Videos of techniques coming soon!
Finally it's time to shout about styling products we adore when creating everything from our signature waves to our failsafe low mum bun!
Before styling we always use a heat protect spray and once again it's Pureology Colour Fanatic Spray that essentially primes and protects hair whilst also strengthening it ( a no brainer for us!) and then after styling we hold our waves using a very simple but beloved Vo5 spray (S has been using this no joke for 15 years!) For Mum buns we recently discovered The Ouai Matte Pomade that sleeks down flyaways but doesn't make hair look shiny or greasy due to its matt texture. And you won't believe what our new found love is – hair mist! We  recently discovered the new Moroccon Oil hair mist (oh boy the smell!) it's like a gorgeous summer holiday scent for your hair and it seriously gives us all the Summer holiday vibes!
Our final tip on this bumper post is a dedication to the silk hair tie. A quite recent addition to our hair journey but another one that has made a serious difference. Whenever we tie our hair up when we're with the kids or even sleeping at night with a top knot on our head (who's with us?!) a silk hair tie helps protect our hair preventing friziness & reducing thinning! And when you add a silk pillow case in to the mix you are really talking! A sure fire way to help keep hair shiny, keep our waves in tact and add some more protection whilst you're sleeping 🙂
We hope we haven't overloaded you with info but would love to hear if you have any hair care rituals we need to know about!