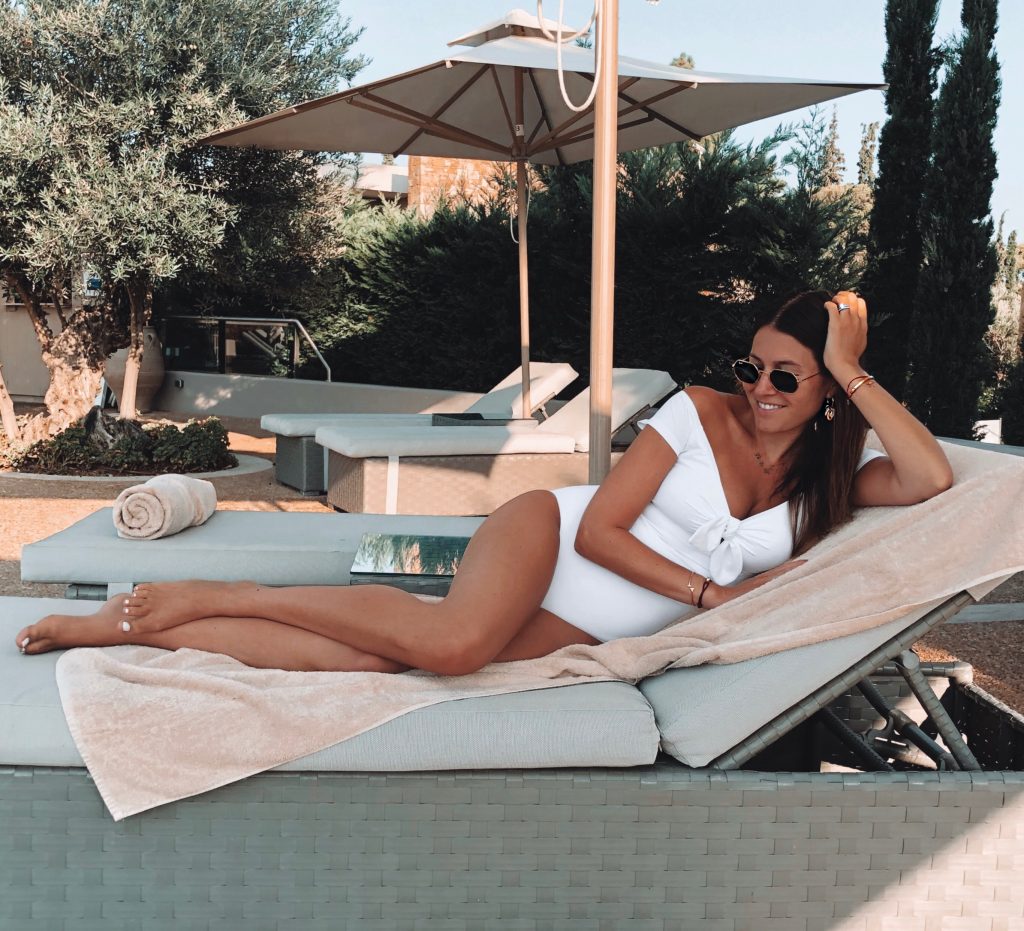 Back in January, my husband and I started to think about where we wanted to holiday this Summer (no doubt it was Blue Monday when everyone else starts thinking the same thing!) Our priority & focal point was EASE; although we had travelled with Alfie before, it had never really felt like a holiday as such, more of a change in scenery so we wanted to find a destination that would make it as easy & streamline as possible, with a good balance of baby & child friendly but also somewhere we could enjoy as a couple.
The idea of a huge colourful all-inclusive resort with theme parks & entry wrist bands filled me with major dread and so all of a sudden I was on the search to find a luxe, sophisticated location that would tick all of our boxes. That's when I came across Ikos Olivia; they brand themselves as "infinite lifestyle" rather than your typical, garish all-inclusive resort. I instantly fell in the love with the whole vibe and knew straight away that this was the place I wanted to holiday with my family.
Situated on the Northern side of Greece with a 40/50 minute journey from Thessaloniki airport, we arrived at what I can only describe as pure perfection. Everything from the minute we arrived at the airport was just bliss; the hotel had arranged our transfer and we were met with a charming driver who offered us refreshments & cooling towels, a carseat all set & ready to go for Alfie (Mickey Mouse design may I add!) and seeing as both times I had travelled with Alfie before neither transfers had got the message across that we needed a baby carseat, so this instantly made me feel so at ease knowing we were being well looked after from the get go.
We checked in to our one-bedroom bungalow suite which was positioned within the Deluxe Collection. We had a gorgeous large bedroom with an adjoining spacious living area which meant that I could put Alfie to sleep in his own little zone, which is paramount as I know he would find it very hard falling asleep next to us in the same bedroom, now that he is that much older and so aware of his surroundings. The greatest thing about our room, and probably our holiday highlight, was our gorgeous terrace & garden which lead out to the Deluxe swimming pool area. During Alfie's lunchtime nap it made everything  SO much easier to be able to put him to bed in an air conditioned room, in his cot, in silence (!) whilst we ordered a bite to eat & sat out on our glorious sun loungers for two hours…now that's my idea of a holiday!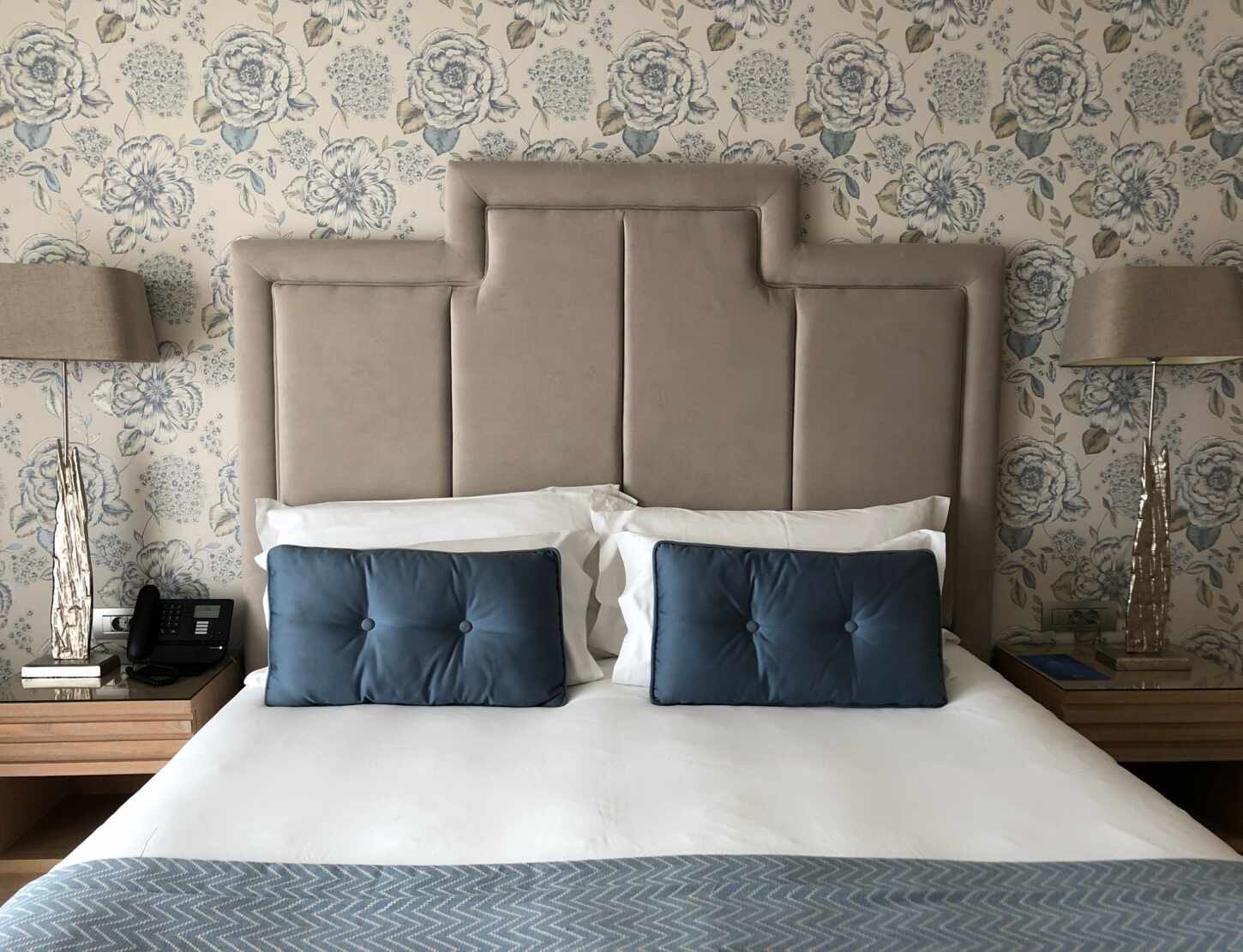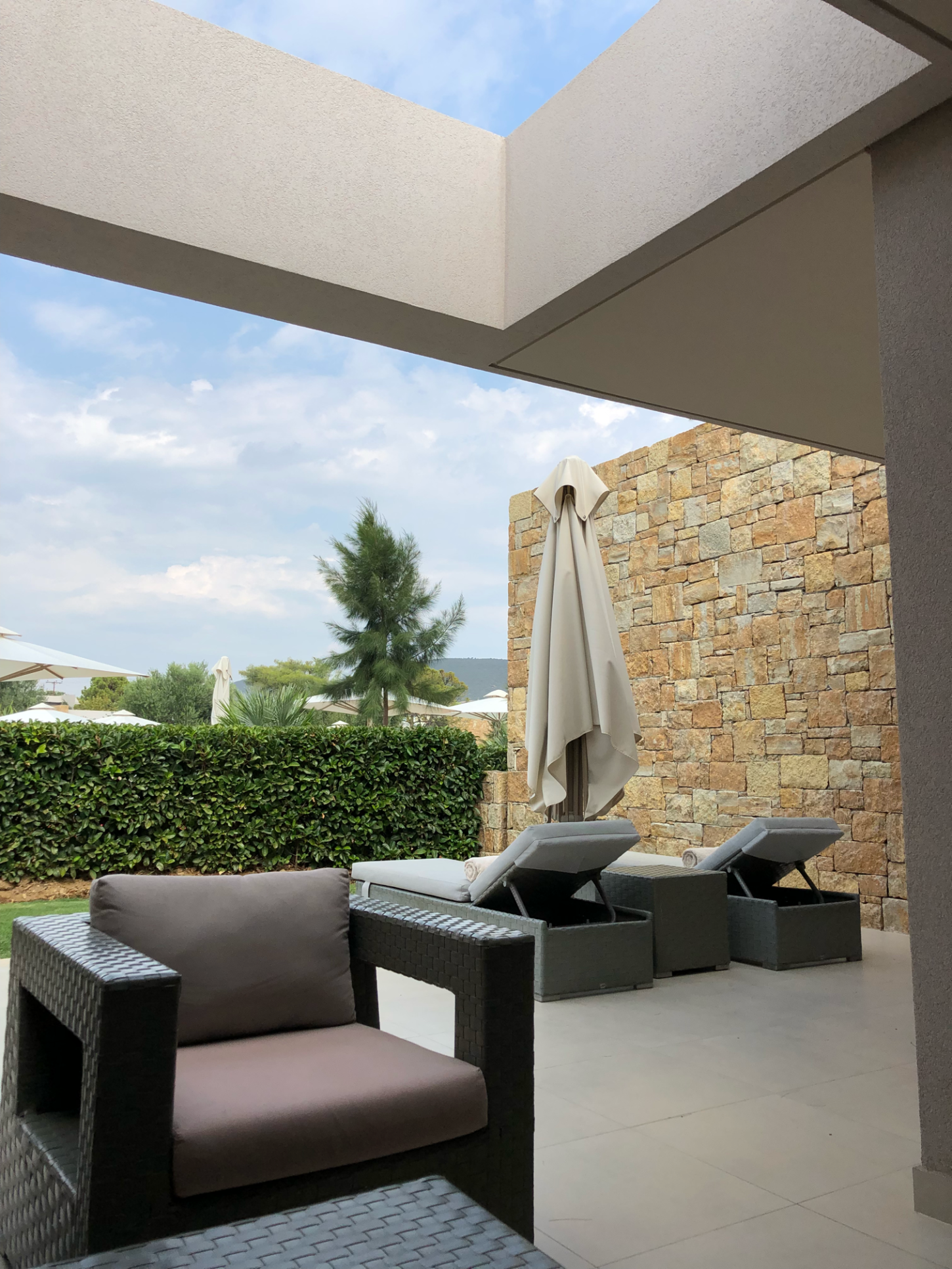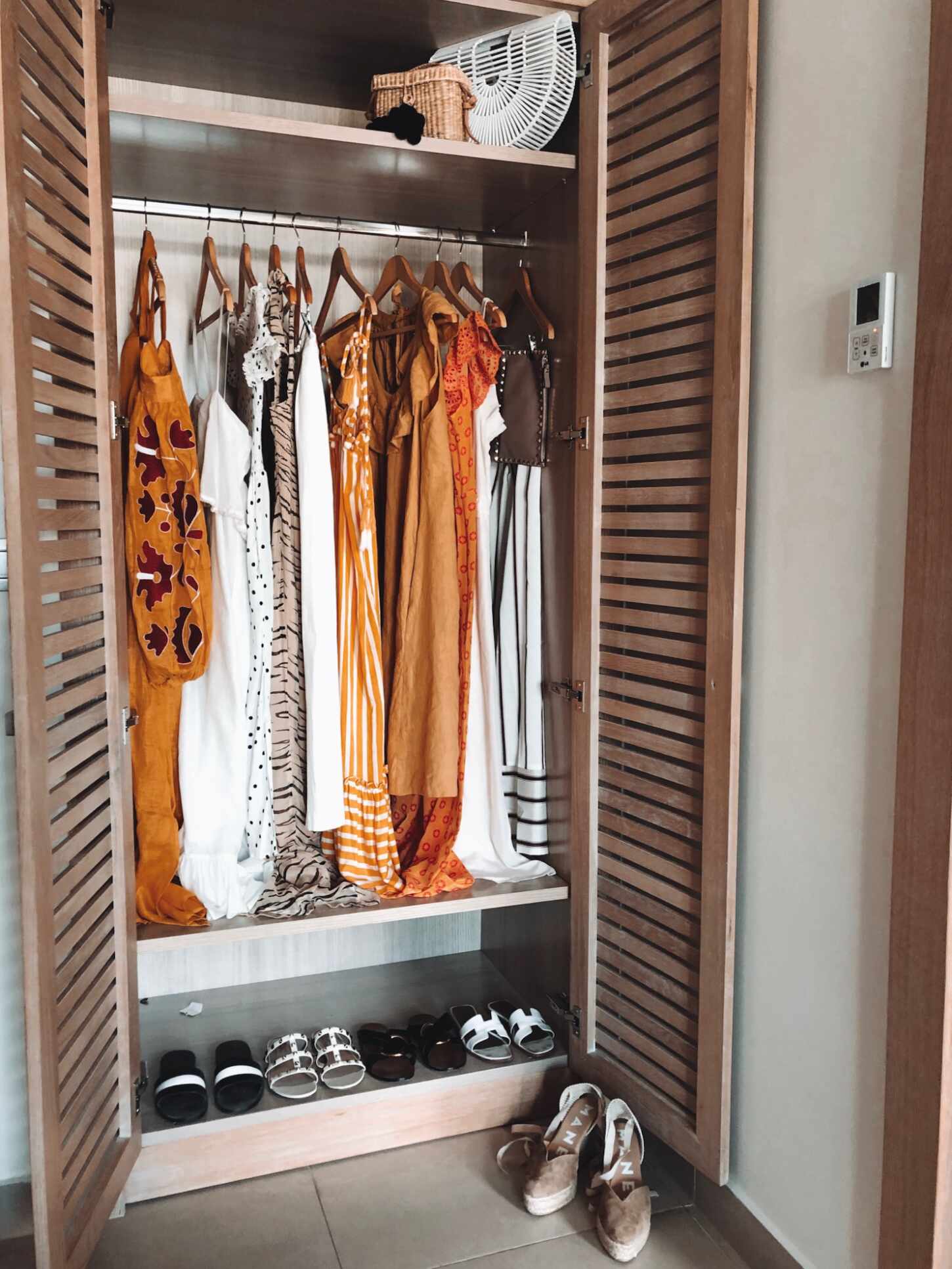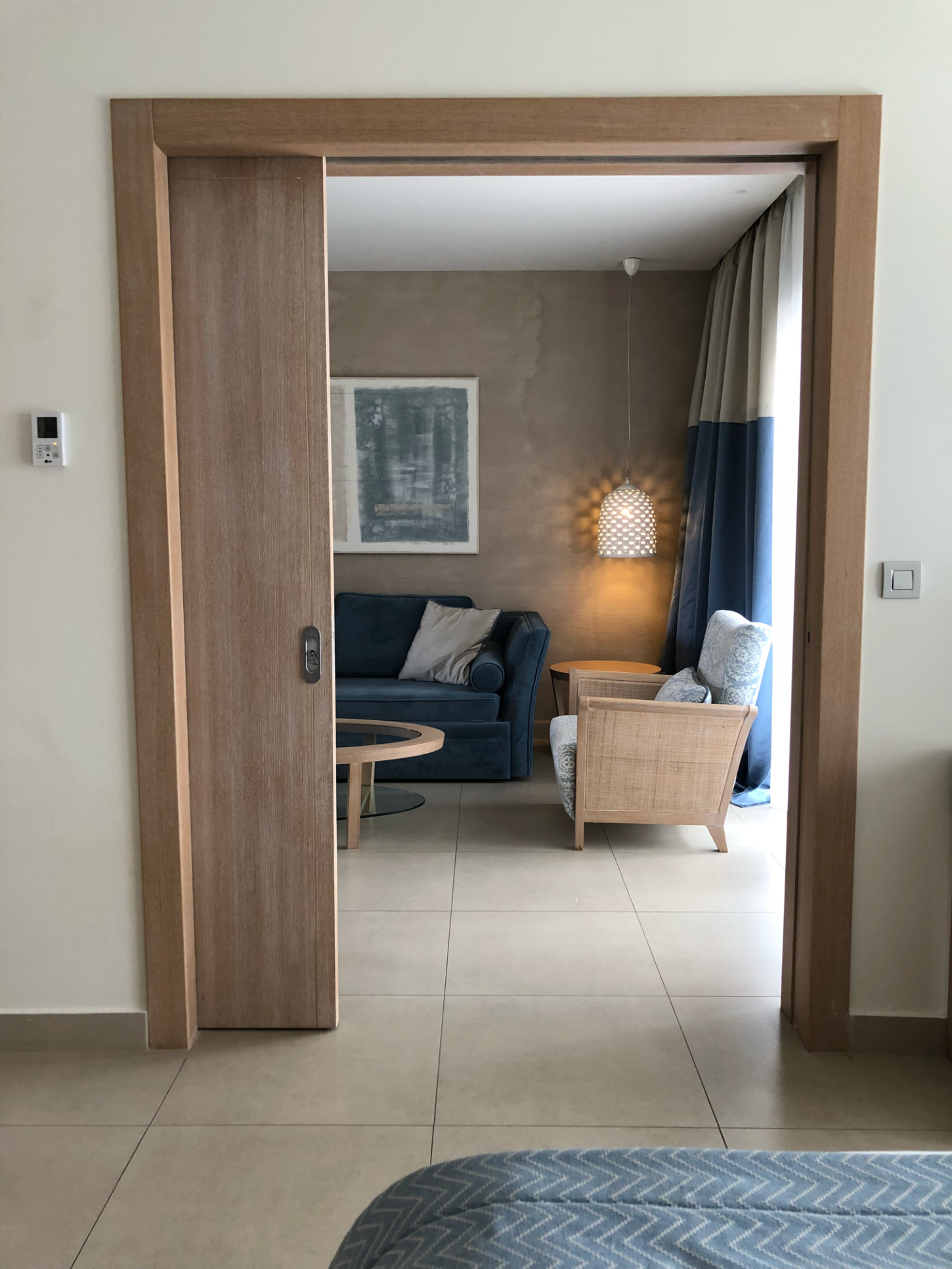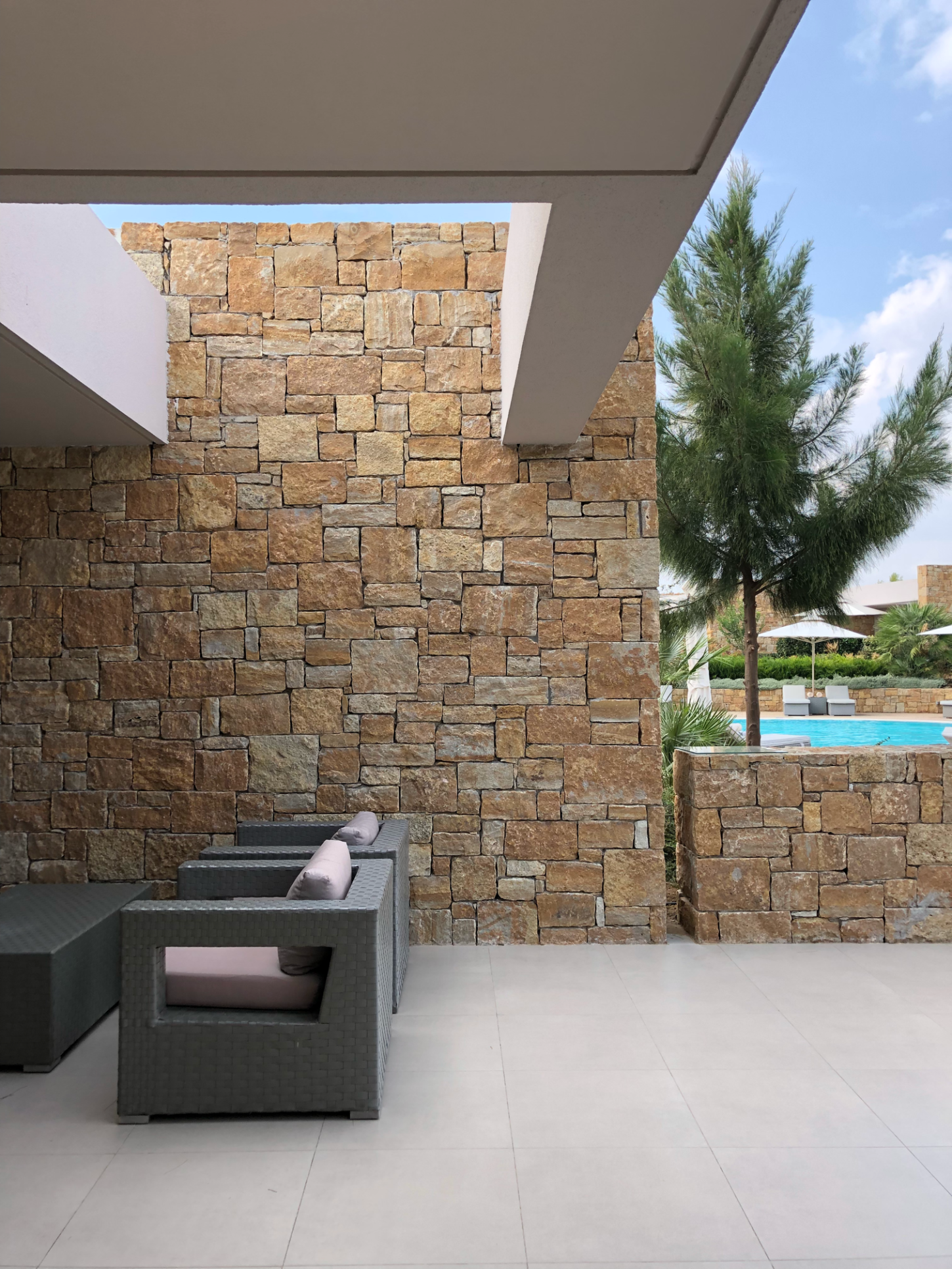 – THE DELUXE COLLECTION SWIMMING POOL & PRIVATE BEACH –
Our suite was situated within the Deluxe Collection which meant we had access to the exclusive pool area, which although most of the time was fully occupied it never seemed to feel "busy" in a way, as well as the private beach stripe which totally took my breath away every time I walked down from the beautiful swimming pool. Everything just seemed to flow so elegantly and we loved being able to share such beautiful moments with Alfie either on the beach or by the pool but also only a few steps away from our room.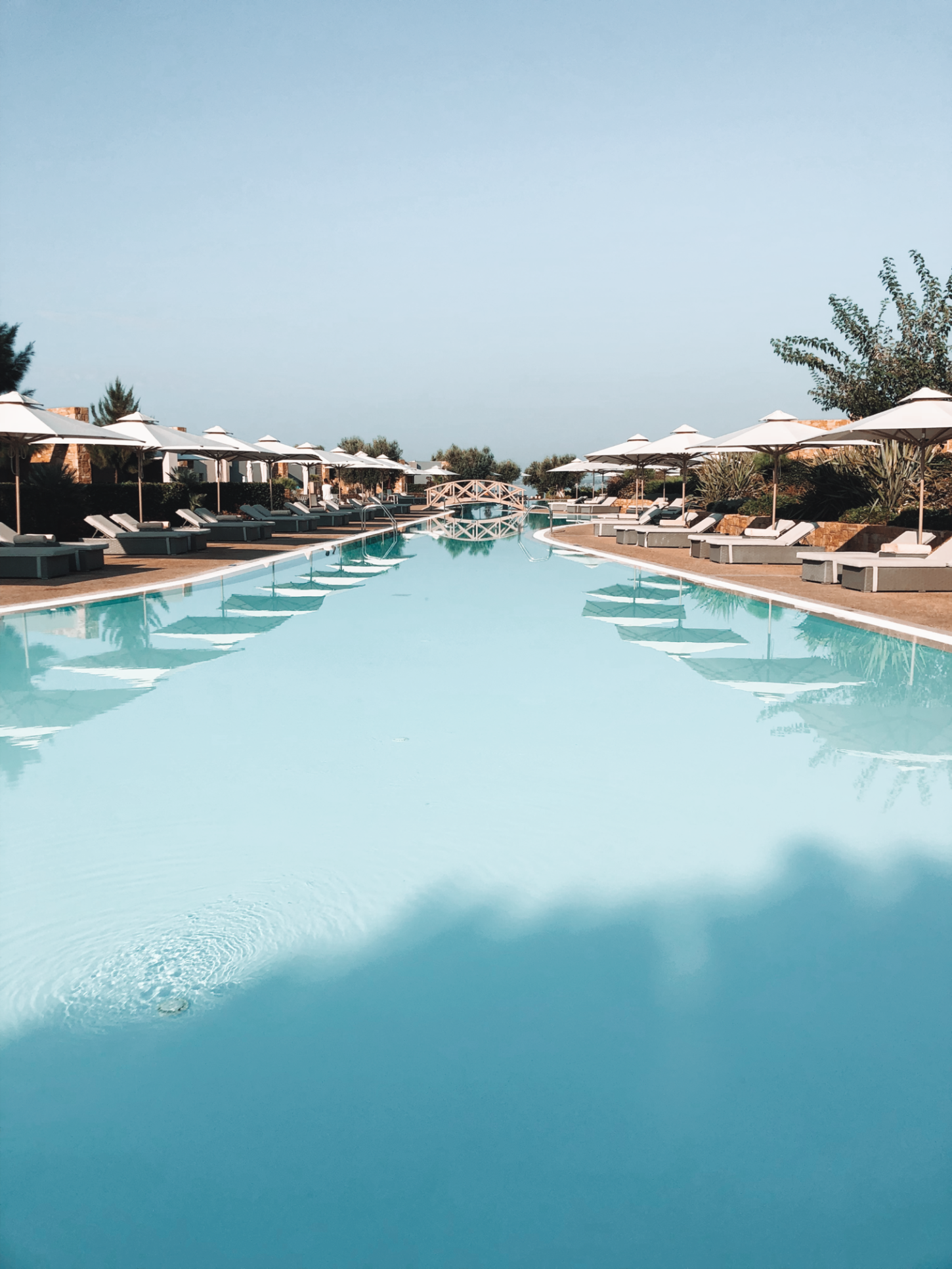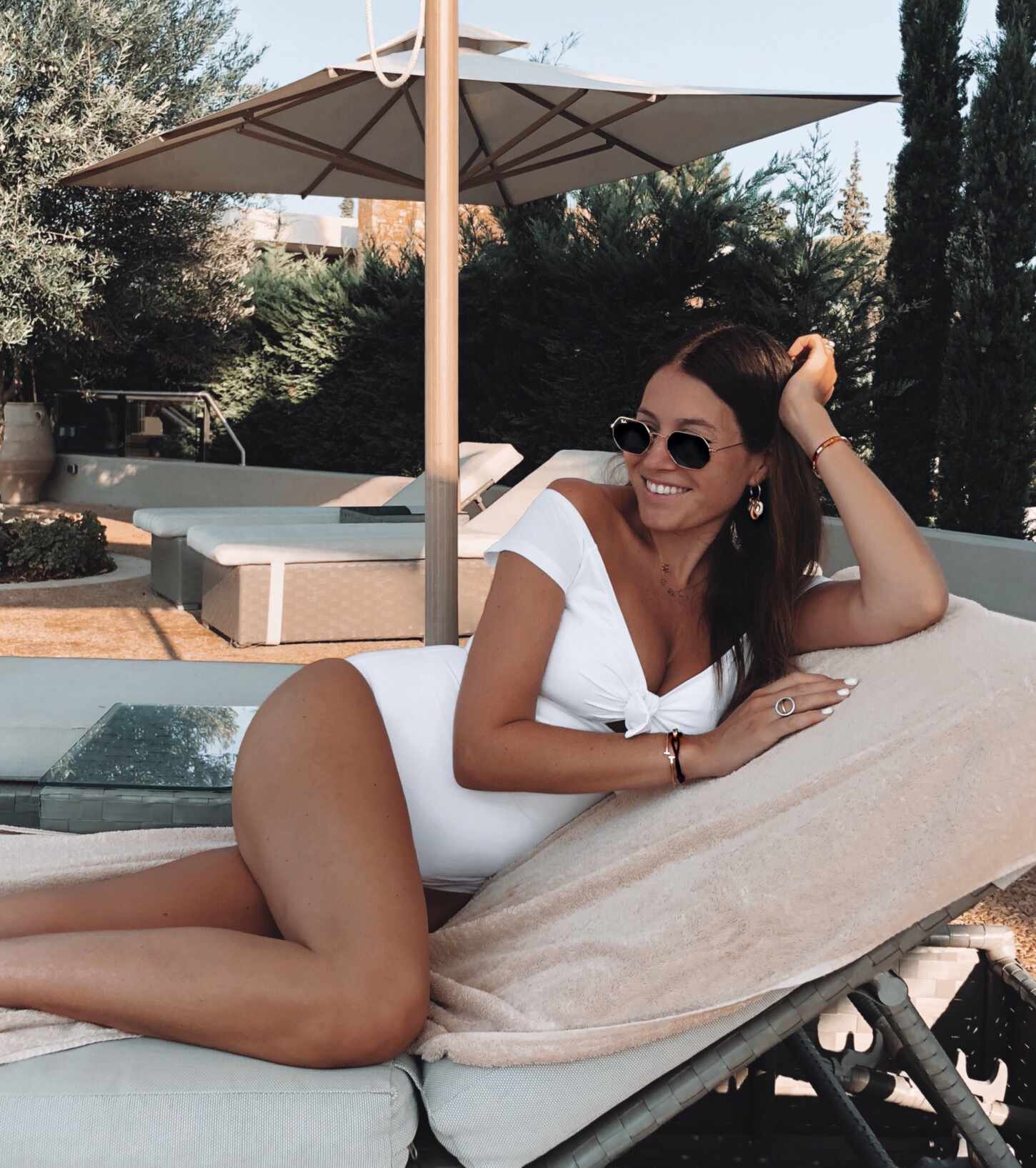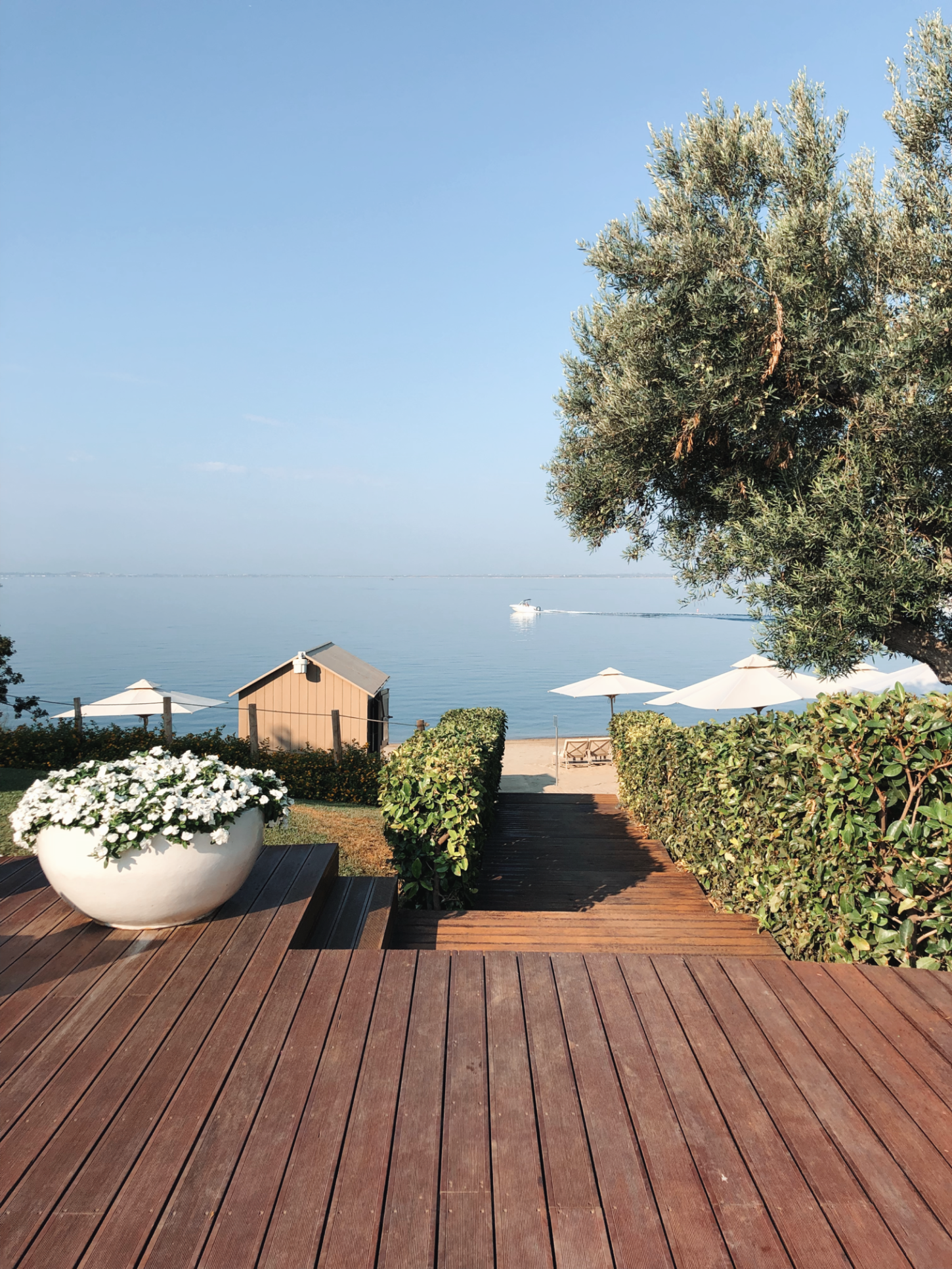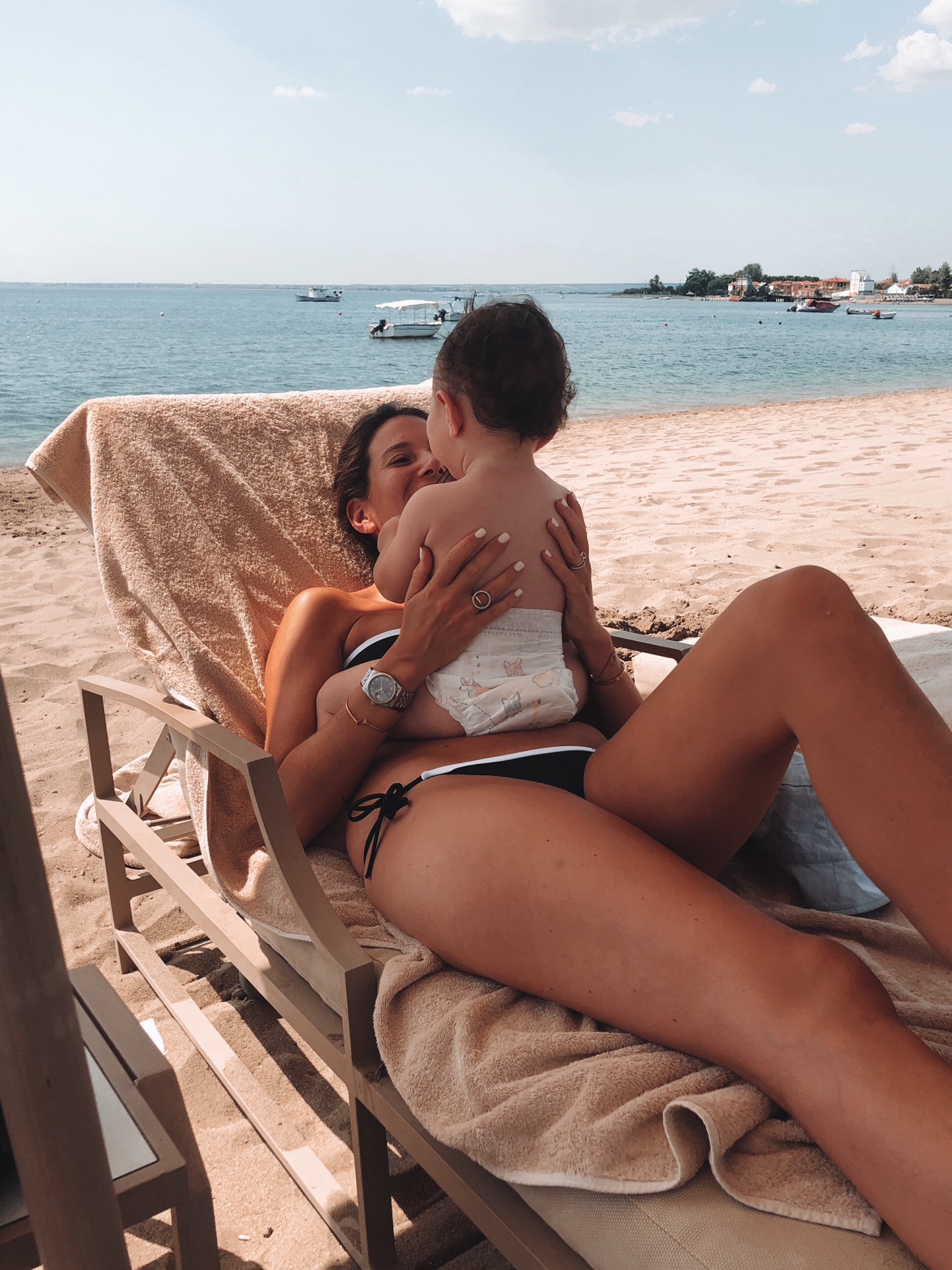 Monochrome bikini top & bottom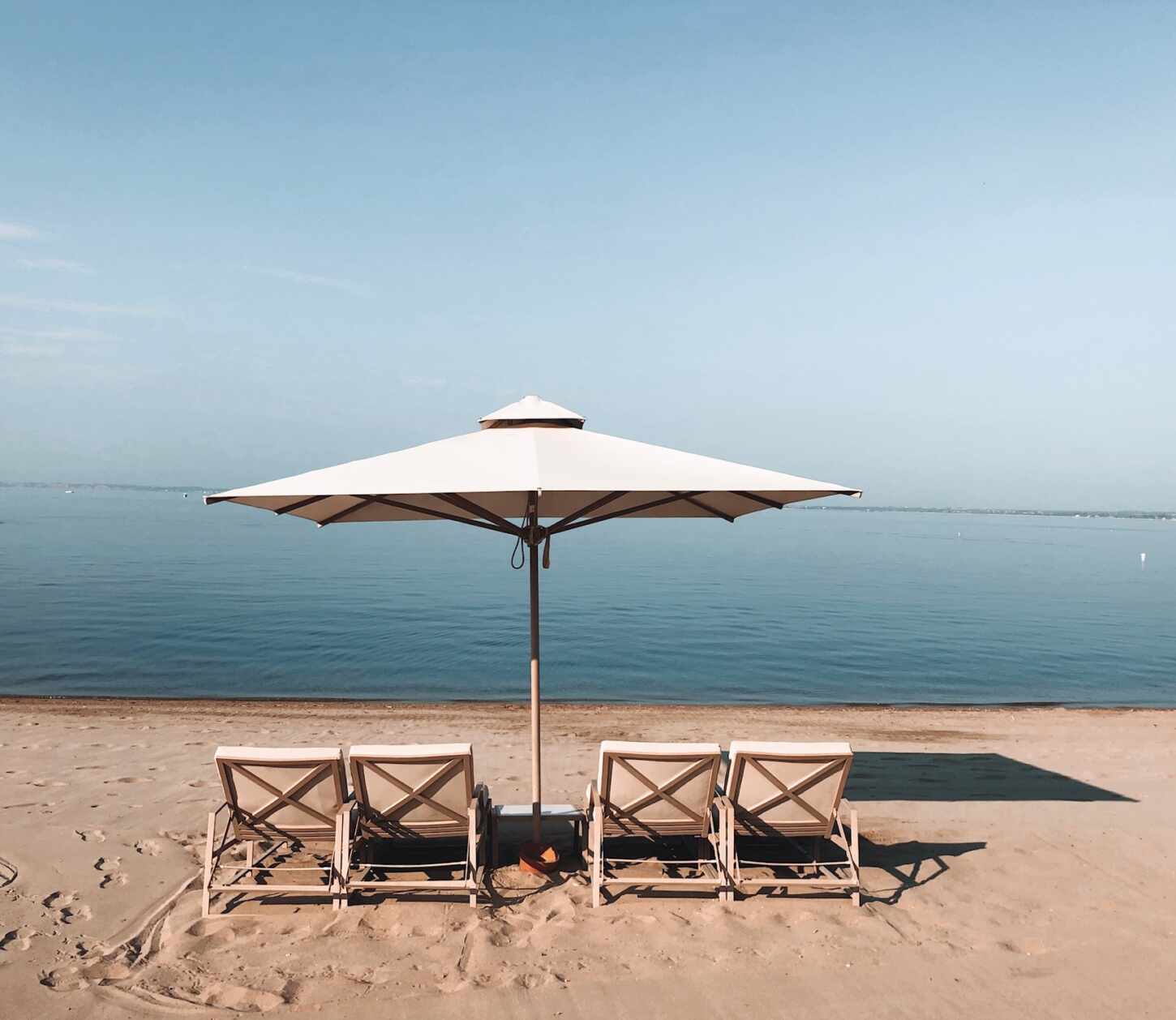 Every step of the way it felt like the hotel had thought of EVERYTHING. In a lovely shaded area of the beach there was an intimate setting with children's toys which was a great escape for Alfie when he got bored of his own toys!
The resort is situated in the beautiful region of Halkidiki which is part of the 'three-fingered claw' that reaches down into the Aegean. The turquoise ocean was so clear & calm, perfect for getting my little one confident in the water!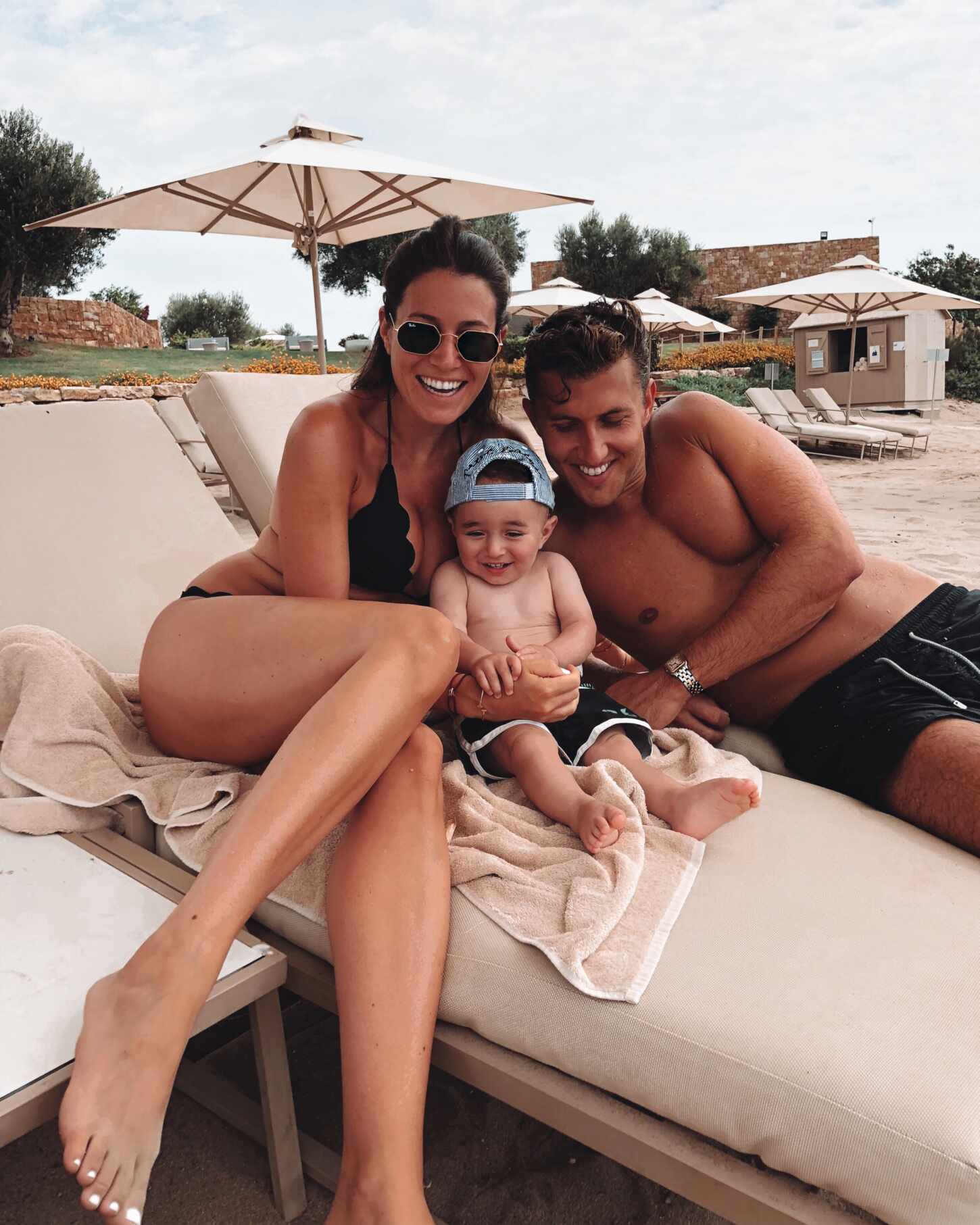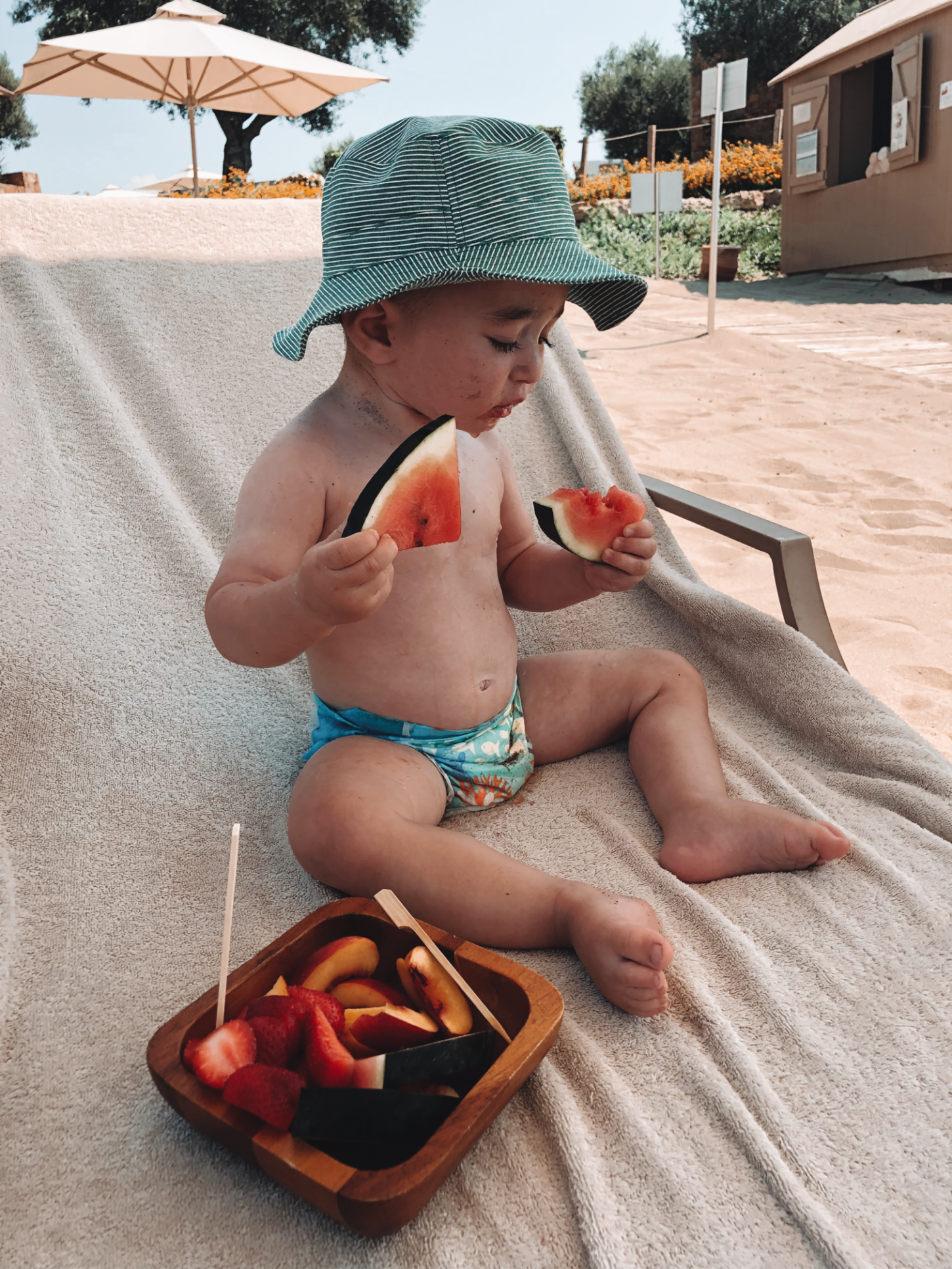 …can you tell Alfie had THE time of his life!!
A lot of you may know this already… I LOVE holiday breakfasts! I get so excited to start the day with my family in a gorgeous setting eating from a delicious spread. The hotel holds 5 restaurants, (most of which have been created by Michelin-starred chefs!) and 3 of which serve breakfast. We fell in love with the setting & food at Ouzo which is the Greek restaurant perched along the beach and we decided to breakfast there every day…we're such creatures of habit! I just loved everything from the all-white serene & intimate vibe as well as the traditional greek cuisine with a modern twist – it seriously was one of the best I've tried!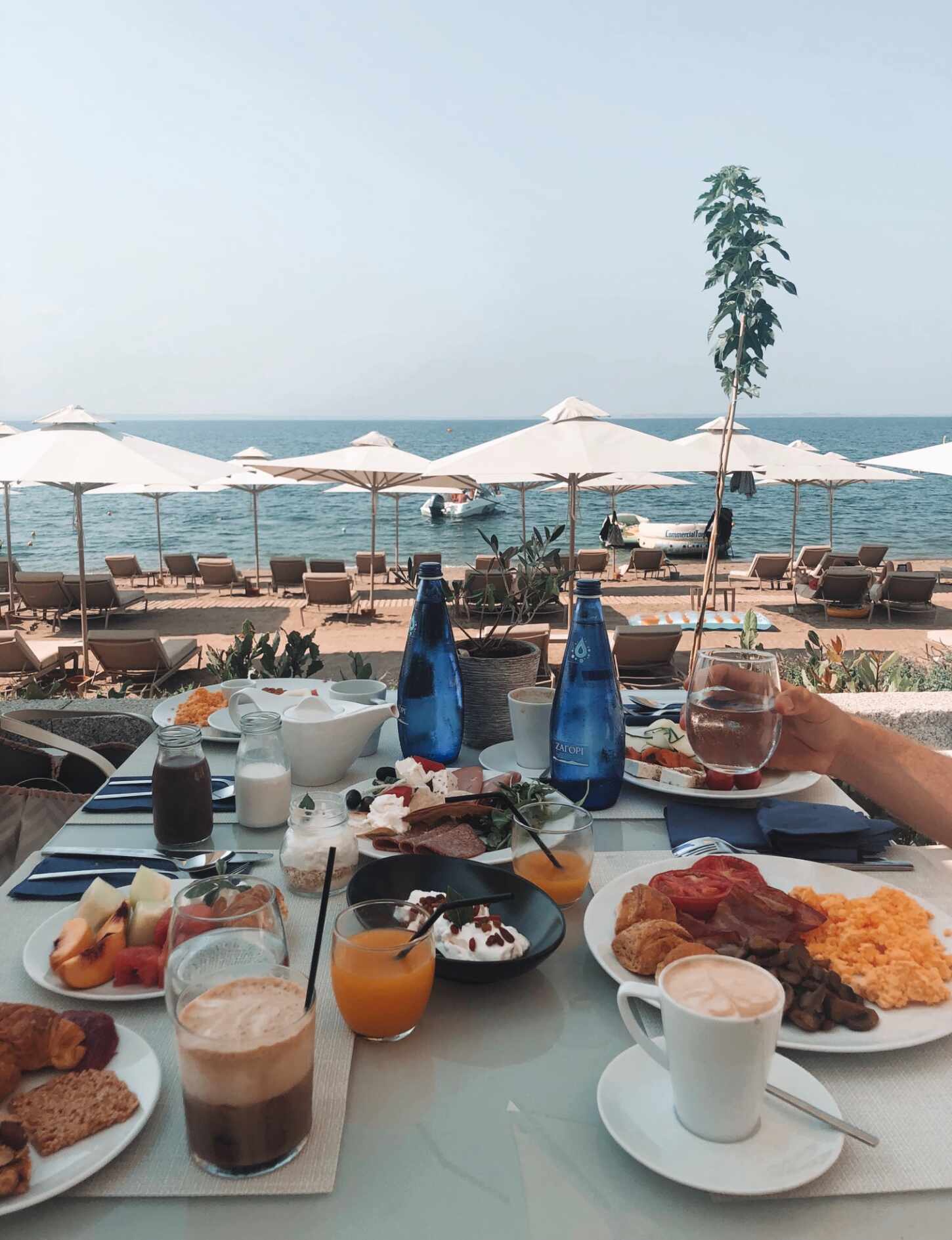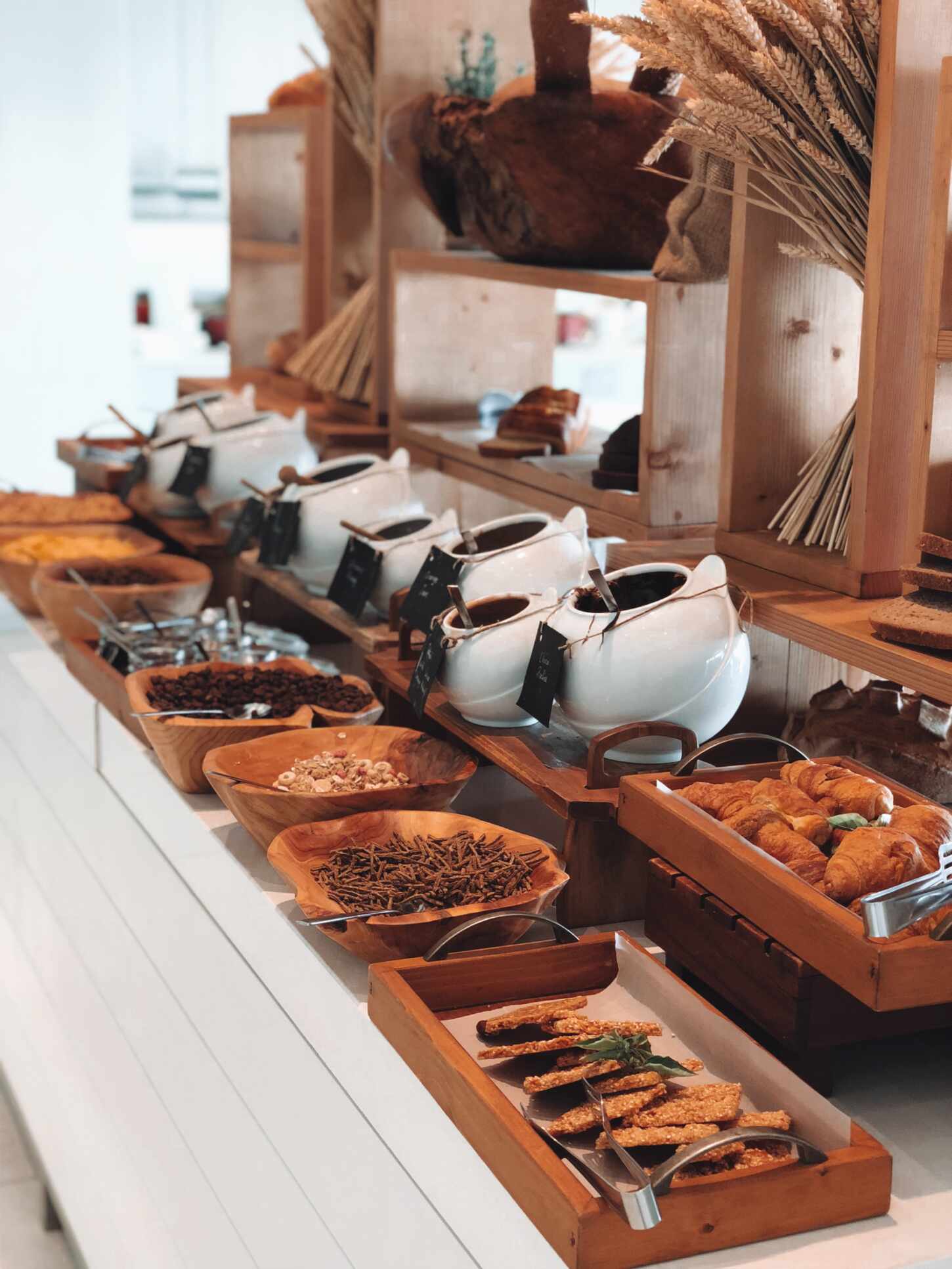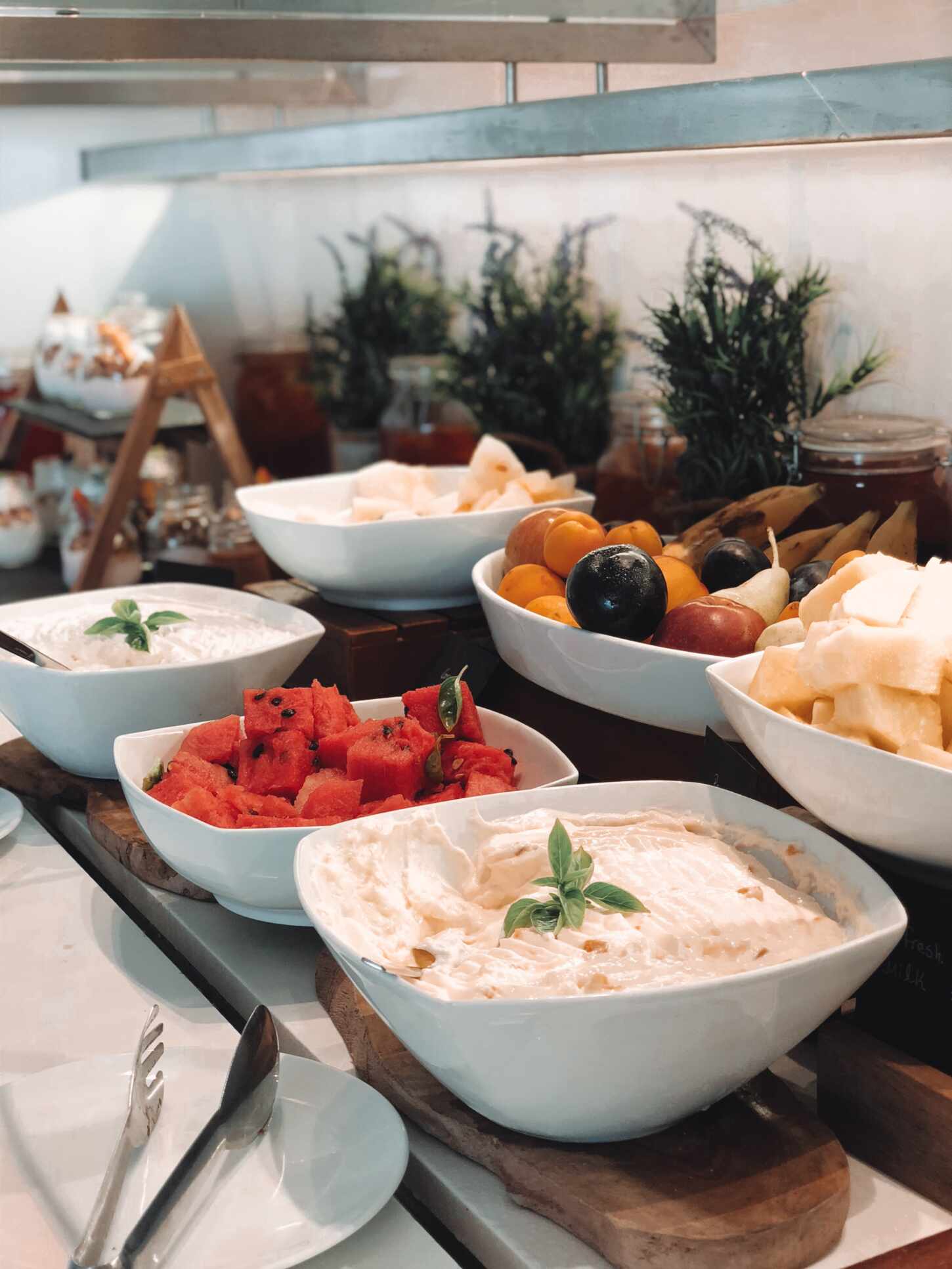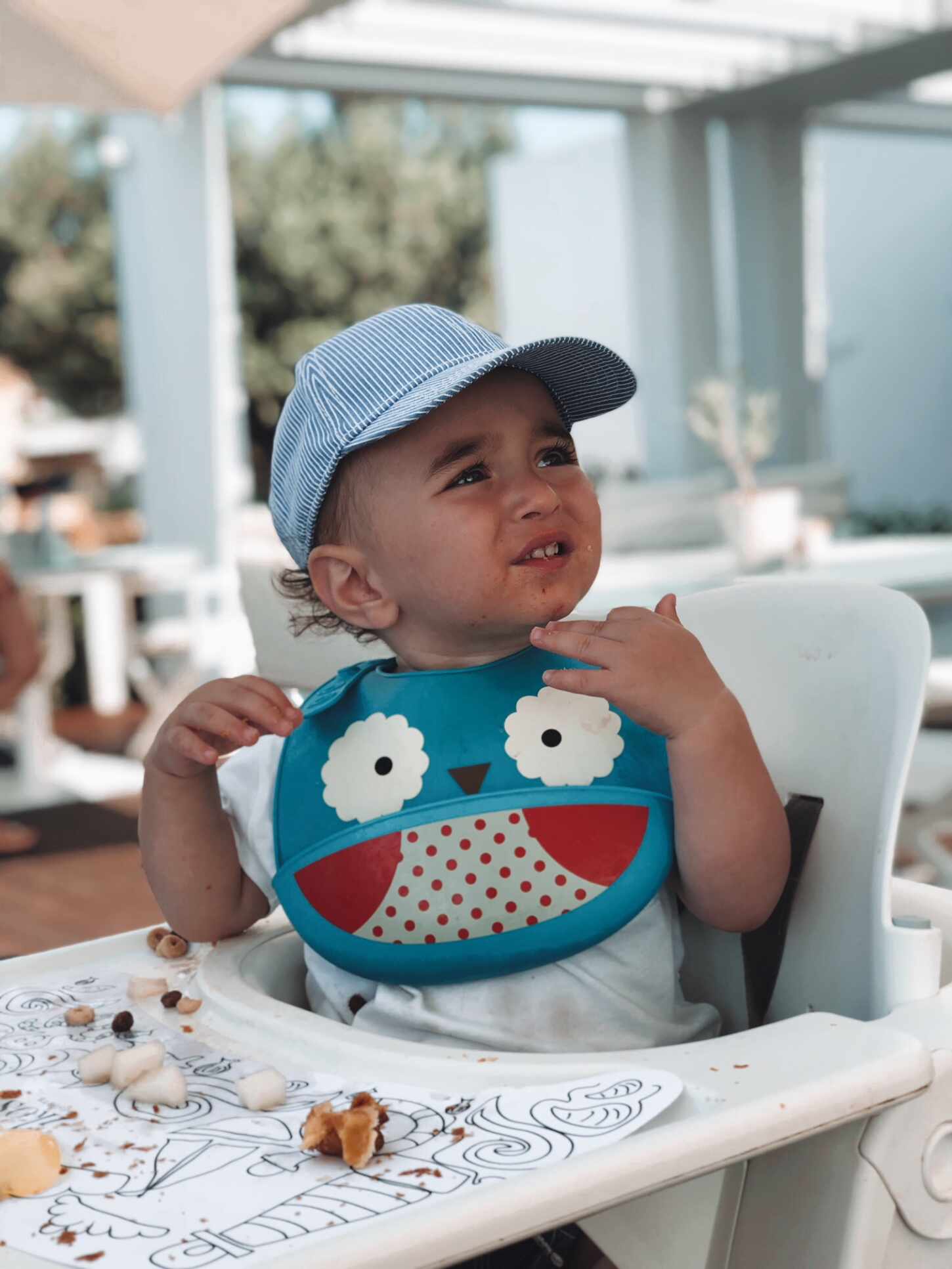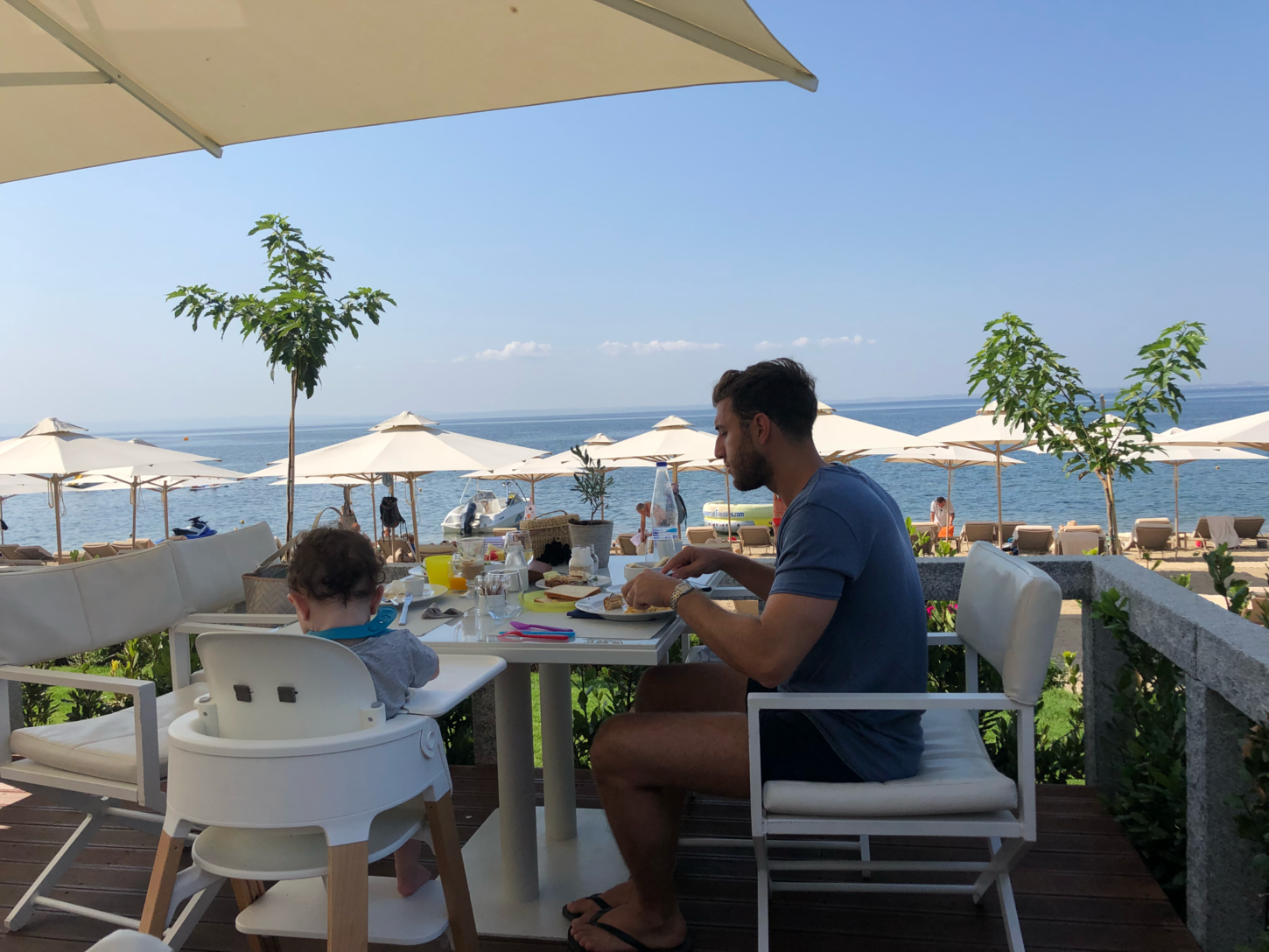 – EVENINGS AT IKOS OLIVIA –
We decided to keep Alfie on U.K time which meant that we could take him out for dinner (his usual 5.30pm dinner was our 7.30pm so it worked perfectly!) and it also meant we could enjoy this new stage with him as we grows up into a little boy…it was so much fun getting him all dressed up for dinner and having him at the table with us as the sun set. It really was a holiday highlight for my husband and I. I made sure I had a selection of sticker books & puzzles to keep him occupied before his meal arrived (which I have to add, the selection of baby & children food is incredible, and absolutely nothing is too much to ask for!) but they also had created in each restaurant a little children's area complete with toys, drawing books & tv's…Genius!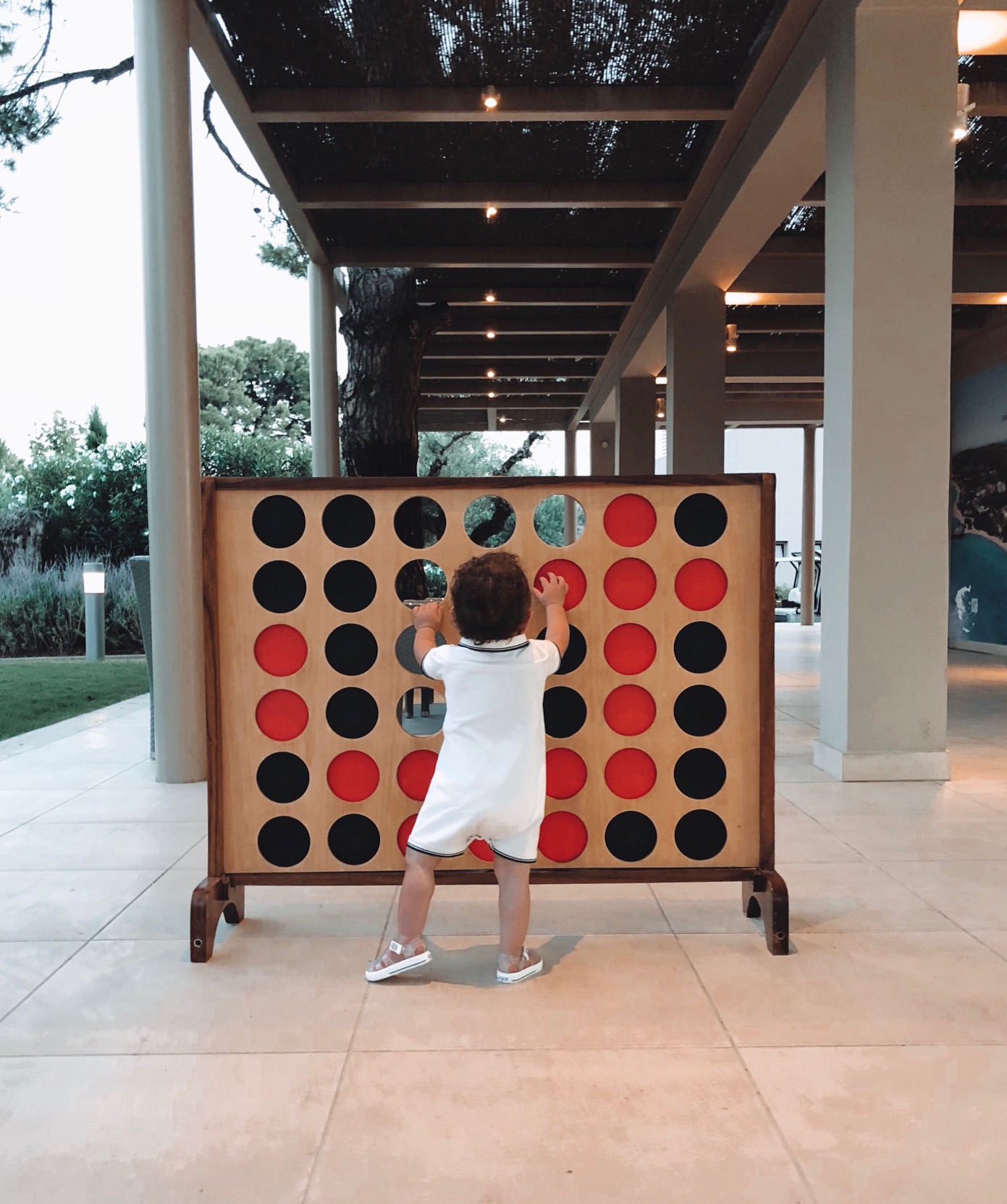 Yellow jumpsuit
White playsuit (similar here)| Jelly sandals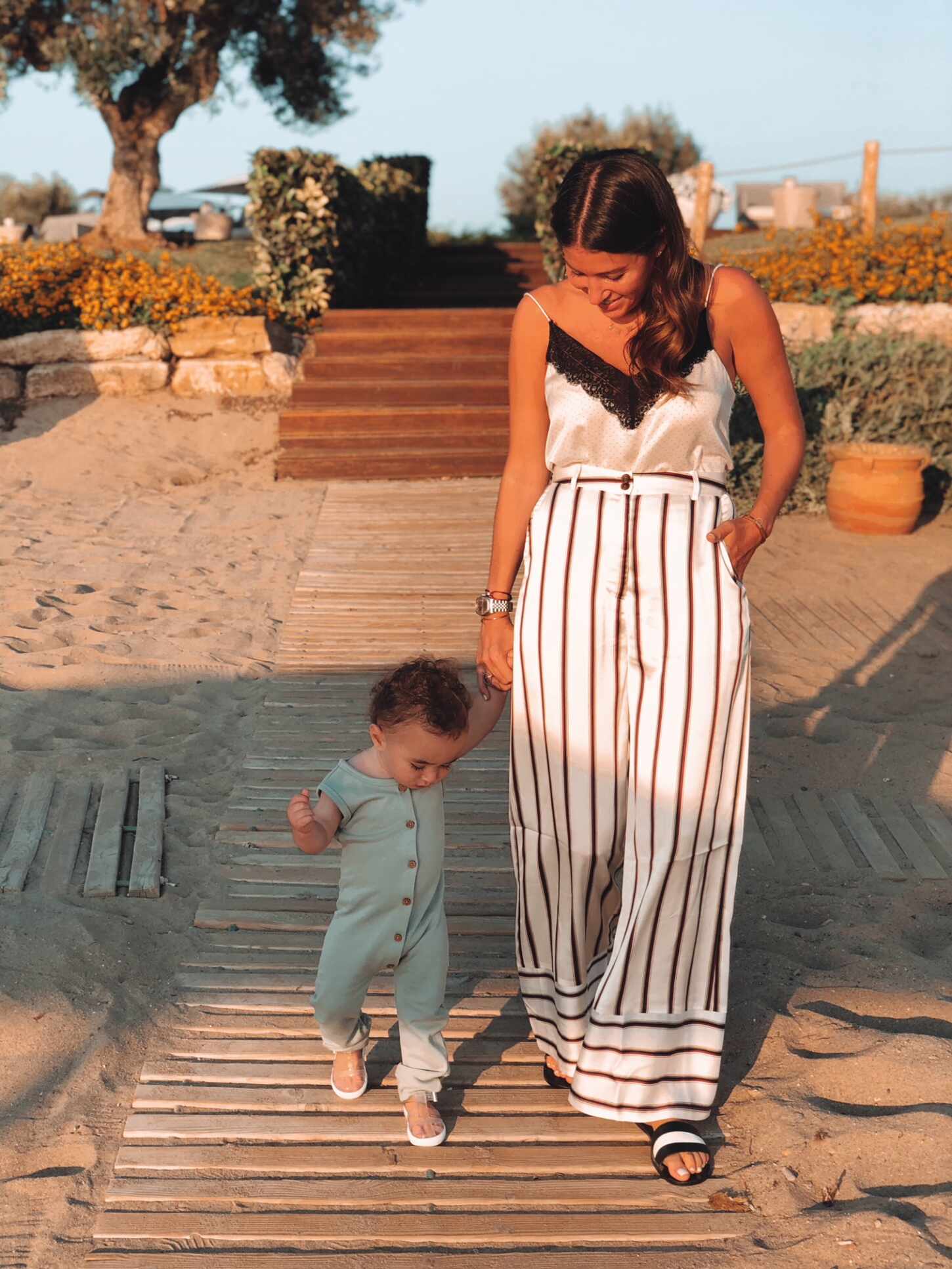 Cami (similar here) | Stripe trousers | Sandals
– DINNER ON THE BEACH – 
If I thought our trip couldn't get any more magical, we experienced the most incredible evening with a candle lit dinner on the beach before sunset. My mum and brother had arrived a few days before so it really was a very special time for us all. The last time I had a candle lit dinner on the beach was in Mykonos on the night Alex proposed to me so it bought back so many wondrous memories and an evening I will never forget!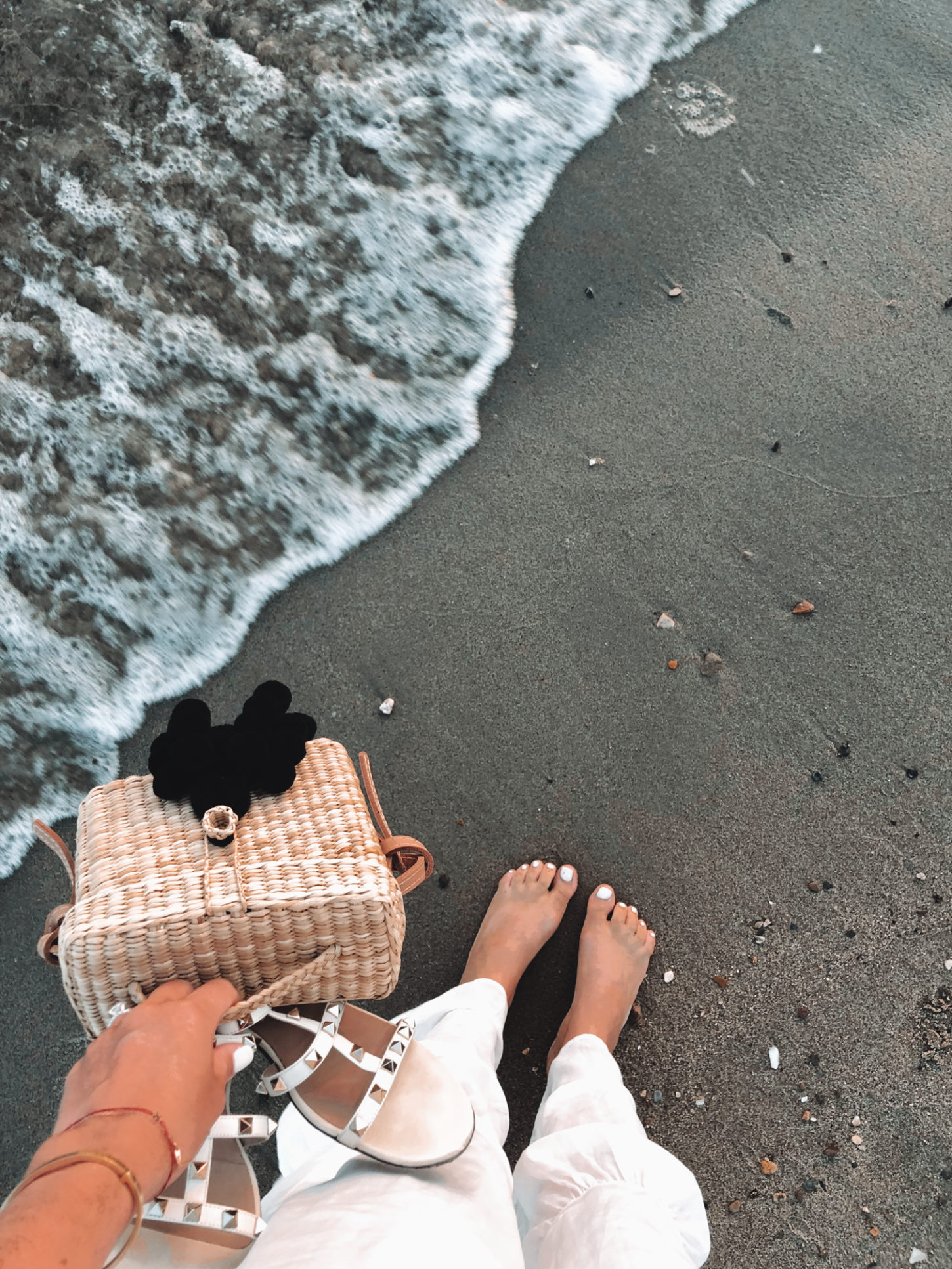 White dress | Pom-pom bag | Studded sandals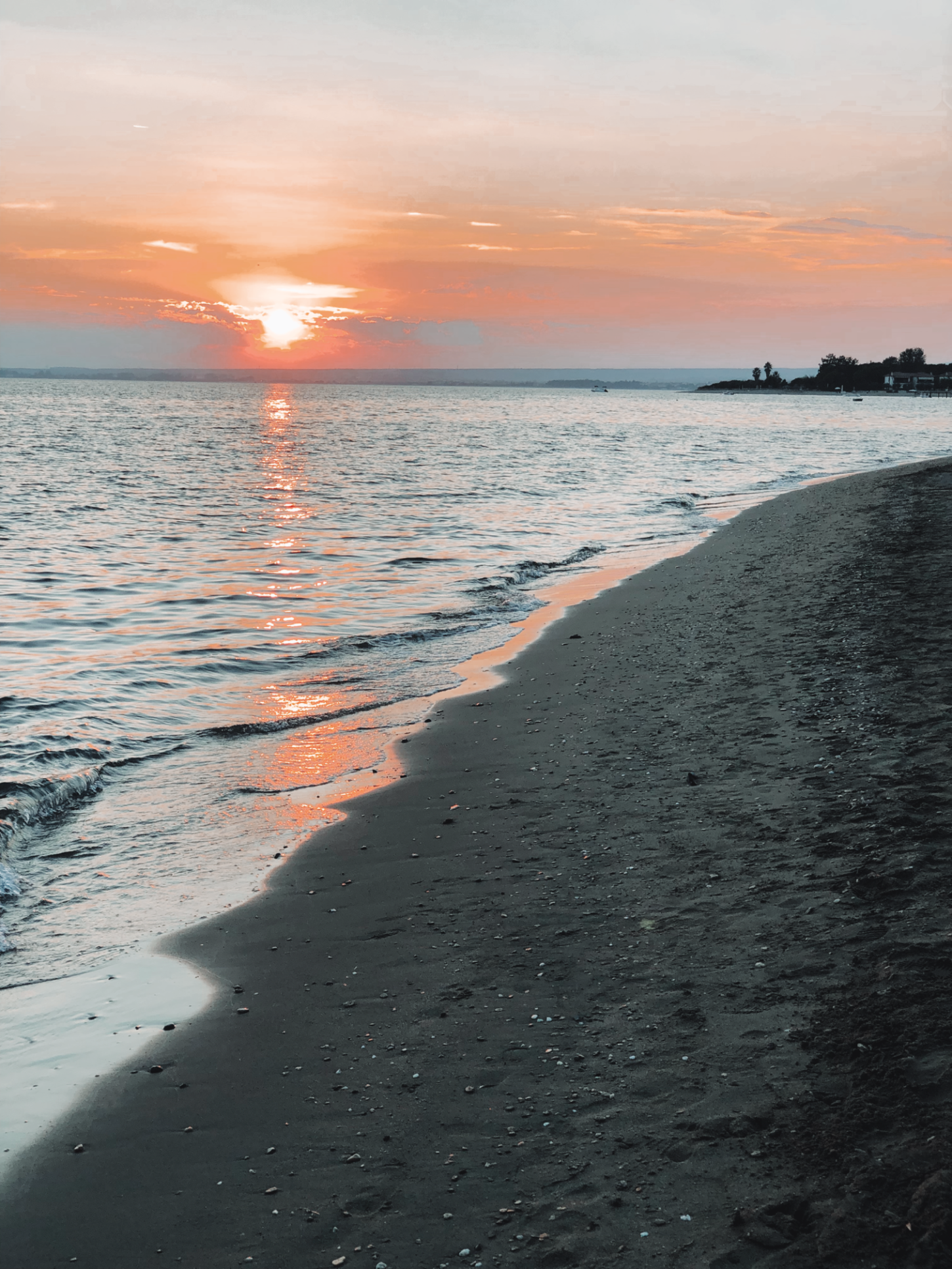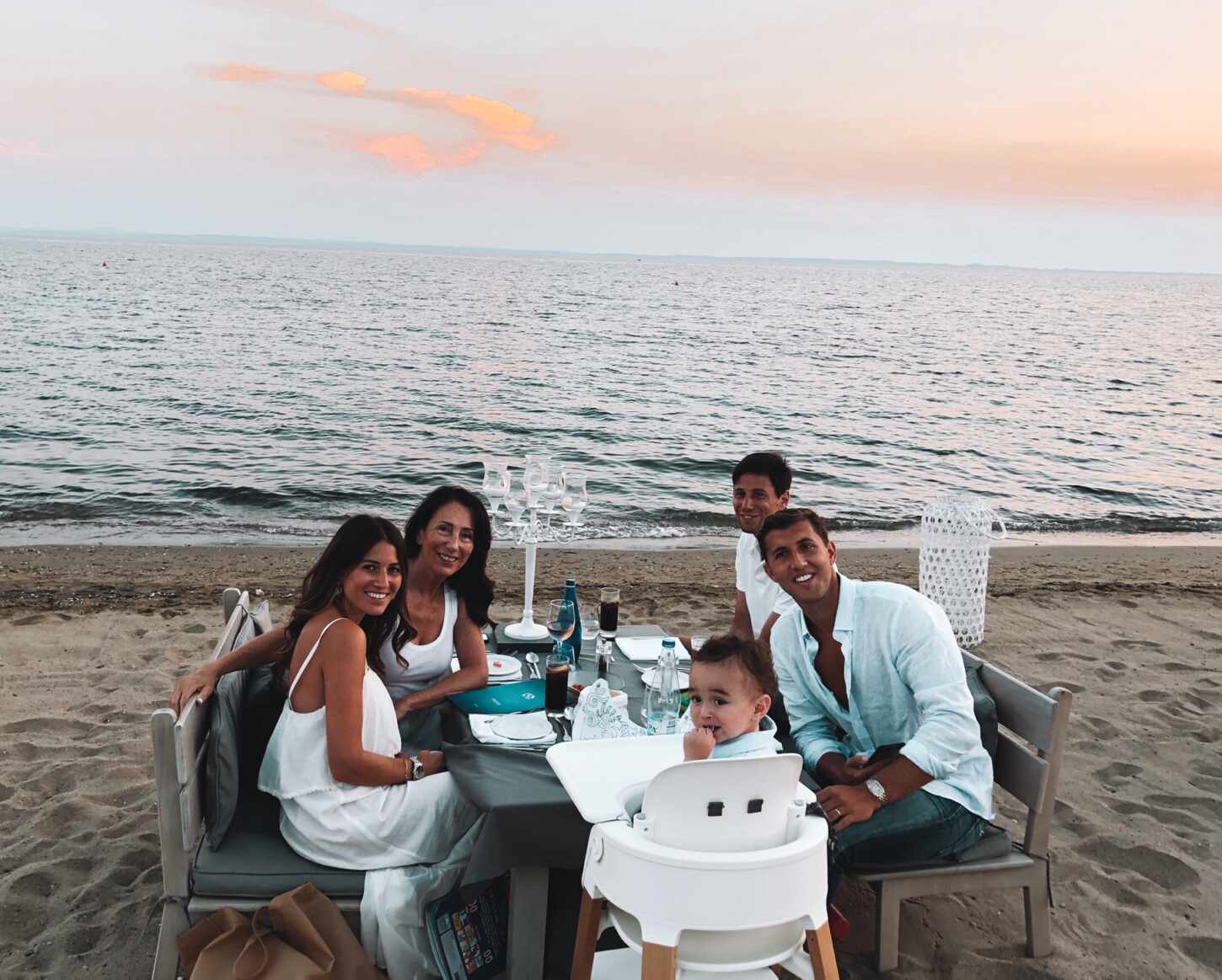 There was a 'white party' down on the beach near where we were eating so it was the perfect opportunity to take our drinks there after our meal and for Alfie to have a little dance!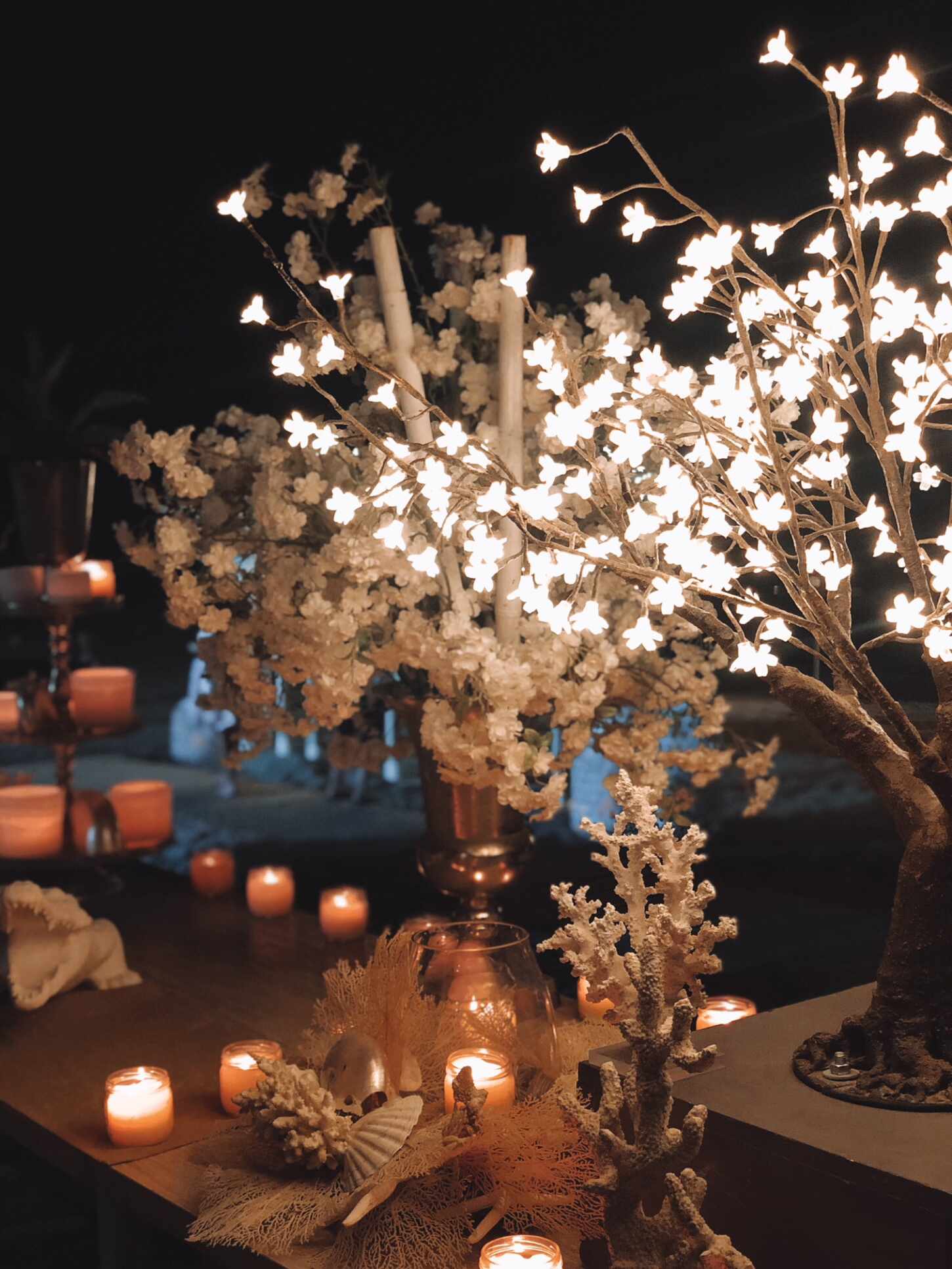 As I mentioned above, a holiday with Alfie in the past never really felt like a holiday. But I can honestly say we all had the most joyous, special & memorable time at Ikos Olivia. Watching Alfie develop & have so much fun with everything on offer there gave me such joy. Holding his hand whilst we walked along the beach to dinner, pushing him along the ocean in his floating red car, giving him waffles & croissants for breakfast, ice-cream every night after dinner, watching him play with other children in the swimming pool, these moments I will cherish forever.
Thank you Ikos Olivia for hosting us, we had the time of our lives.