A few weeks ago we went on our second family holiday with little Lenny who was almost 1 at the time. After a whole lot of googling, a million recommendations (which I don't always trust!) I felt like I had made absolutely no headway. Our criteria was quite precise, I knew exactly what I had in mind & that I knew would work for us. We wanted somewhere not too far, somewhere luxurious yet also family friendly but not a huge all inclusive resort (we're not quite there yet!) Somewhere that could ease the load when it came to all the baby 'stuff' I needed for holiday, somewhere with good weather in September (but not too hot!) and somewhere with amazing kids facilities. Not too much to ask then LOL!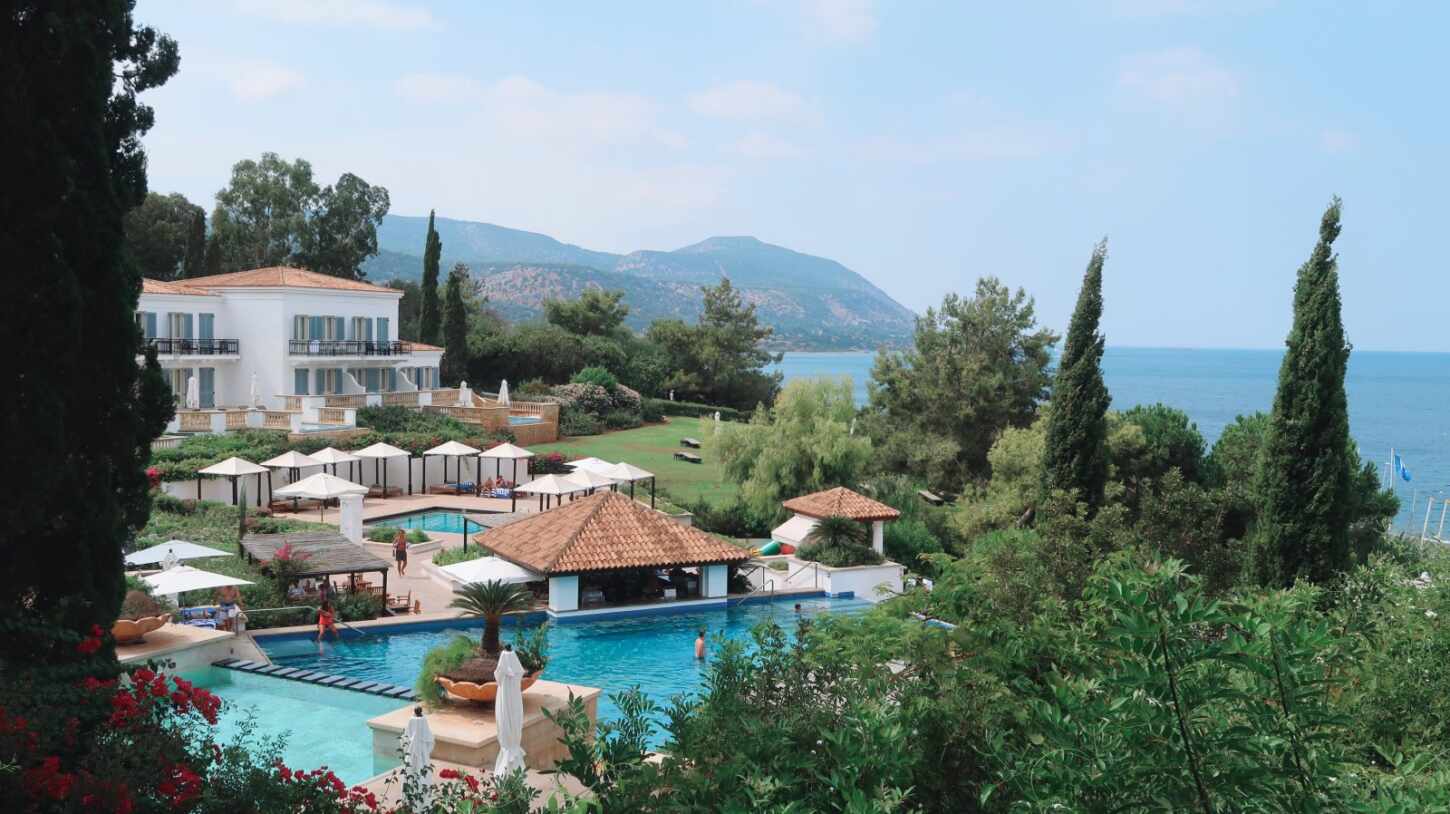 The White Company romper (similar here) | March11 dress (similar here)
Zimmerman dress (high street version here) | Louis Vuitton bag | Hermes sandals (high street version here)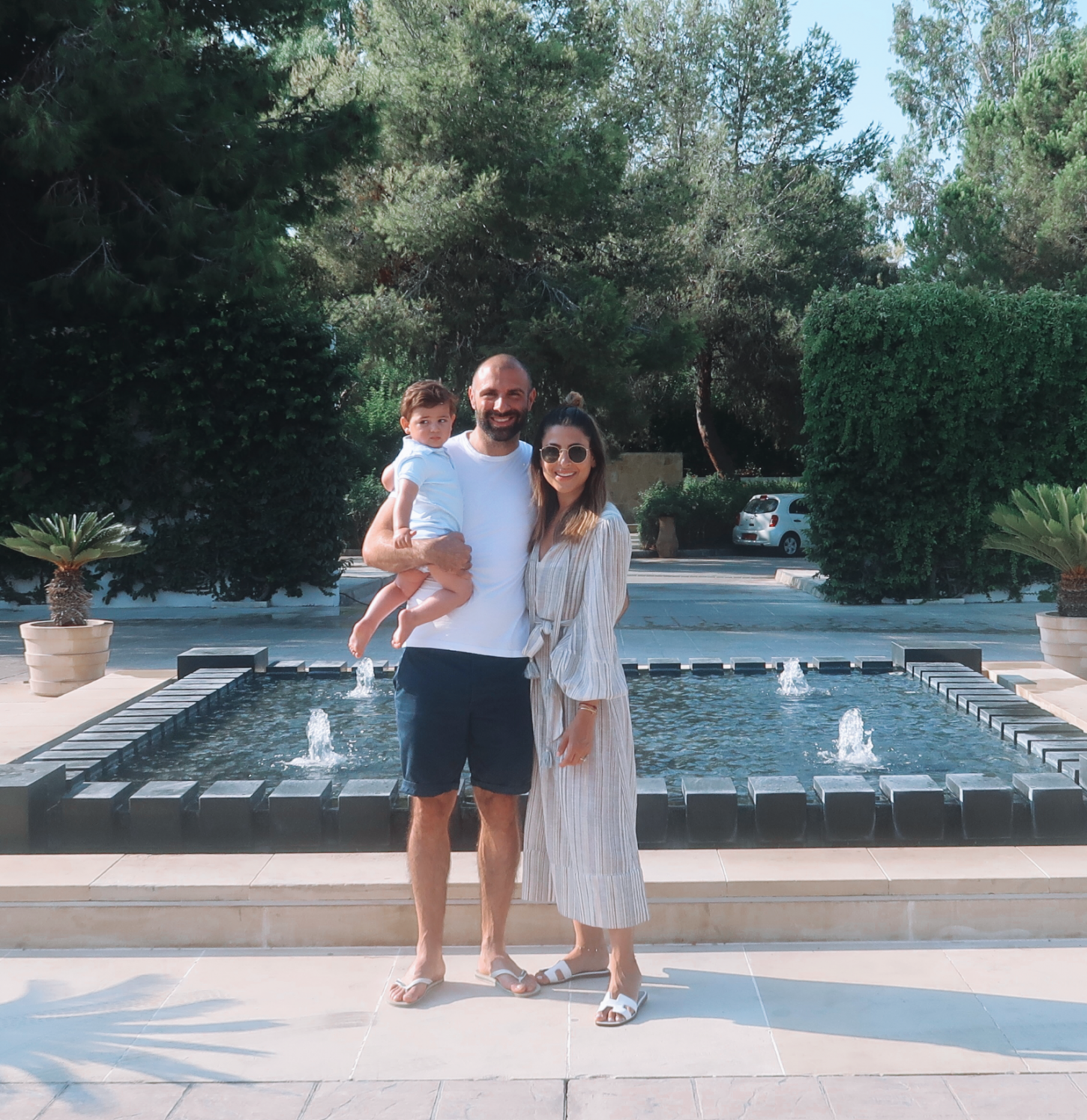 Ralph Lauren romper | (Me as above)
Now during my never ending searches, there was one website that really stood out & that was Scott Dunn (who we actually used to book our  honeymoon to 9 years ago!) and I can't believe I didn't think of them sooner! The family section of their website is superb and their focus is 'luxury family friendly holidays,' which is exactly what we wanted down to a tee. We were able to narrow our search down to all our requirements and all their options were fantastic. I did in fact drive a couple of their operators a little mad on the phone but they were incredibly helpful & made it so easy to find what we were looking for by understanding all my needs.
Caroline Constas dress via TheOutnet | Nannacay bag* | Soru earrings*
Next romper* (similar here)
PitUSA dress | Children's Salon romper (similar here)
From the moment we were on our way I felt like we were in really good hands & that everything was organised for me, they even sent Lenny a little rash vest for our travels before we left! Such a cute touch. When we landed in Cyprus the taxi complete with car seat was waiting for us ( it's my biggest worry of a taxi coming without a carseat & then having to wait with all our cases at some ungodly hour!) And it was just as swift and smooth when we got to the hotel.
We opted for a 'junior suite,' which is a larger size than the regular room & as you can see from the pics it had a gorgeous lounge, as well as a patio area with a stunning view of the sea. It was perfect & spacious with plenty of room for us all to be in. As for the terrace, this was one of the key things we were looking for when booking a room. We wanted to be able to let Lenny sleep in the room for his naps whilst we had a couple of hours to relax in the sun (with the monitor!)  and let me tell you, it worked perfectly. Better still – and the 'piece de resistance' for me was what the hotel were able to arrange for us before we left. We were sent a form with a whole list of baby supplies (including purees & food!) that we able to select from, some at a charge and others included and this made life so much easier. Ready and waiting for us in the room was a baby bath, a walker (I was so worried how I was going to live without it on the trip) a nappy bin, changing mat, food for Lenny, a high chair – basically everything I had required. It made packing so much simpler and also eased the worry of being without some of the everyday comforts – I had them there & waiting! The attention to detail was just fantastic.
Next poncho*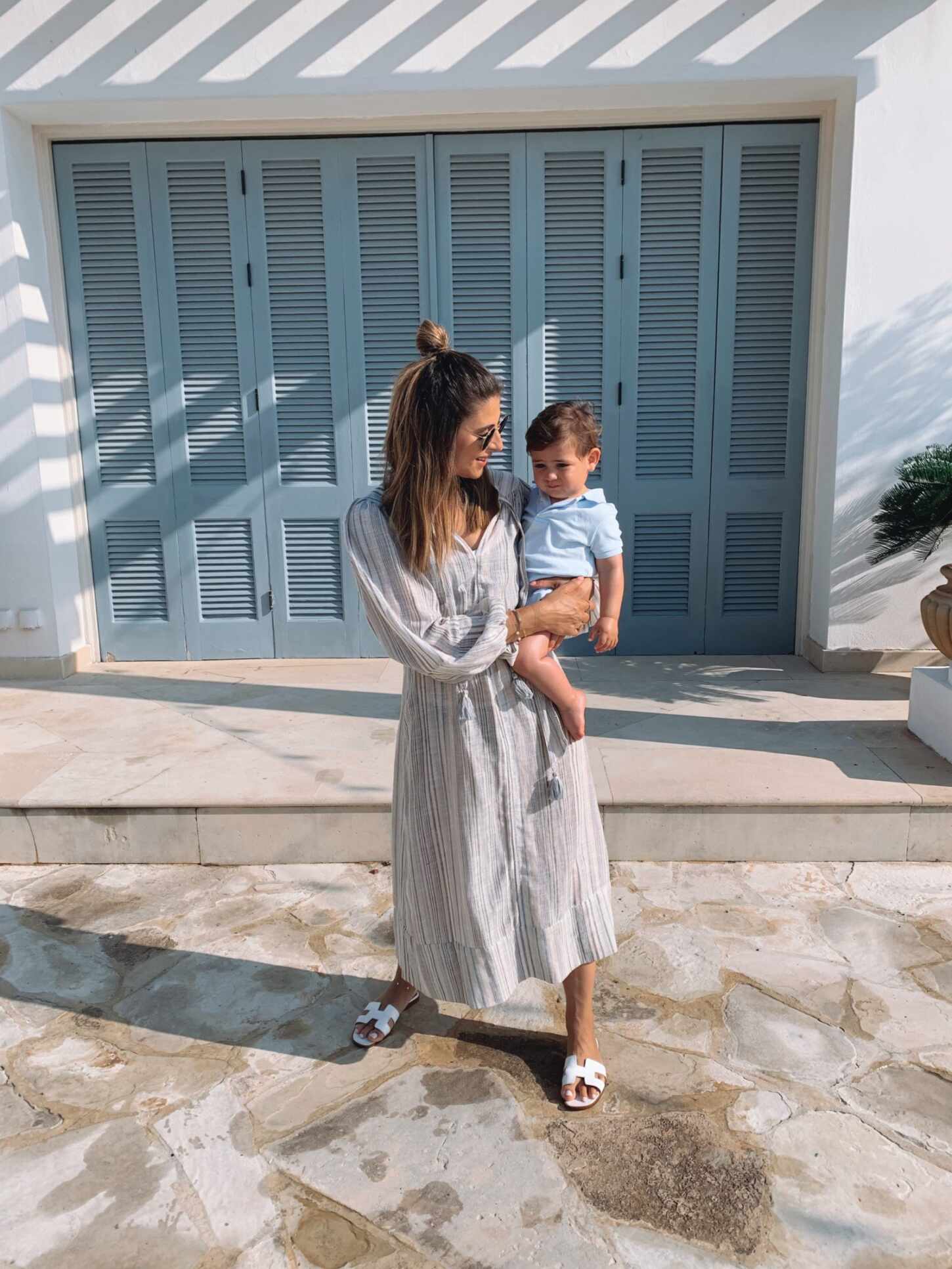 We spent the days by the pool (s!) eating yummy food and lots of play time by at the beach. It was Lenny's first time at the beach and we had such fun in the secluded private beach area; it never felt too busy which I loved. There was plenty of space for about a million beach buckets & spades!
Next swimset* (similar here)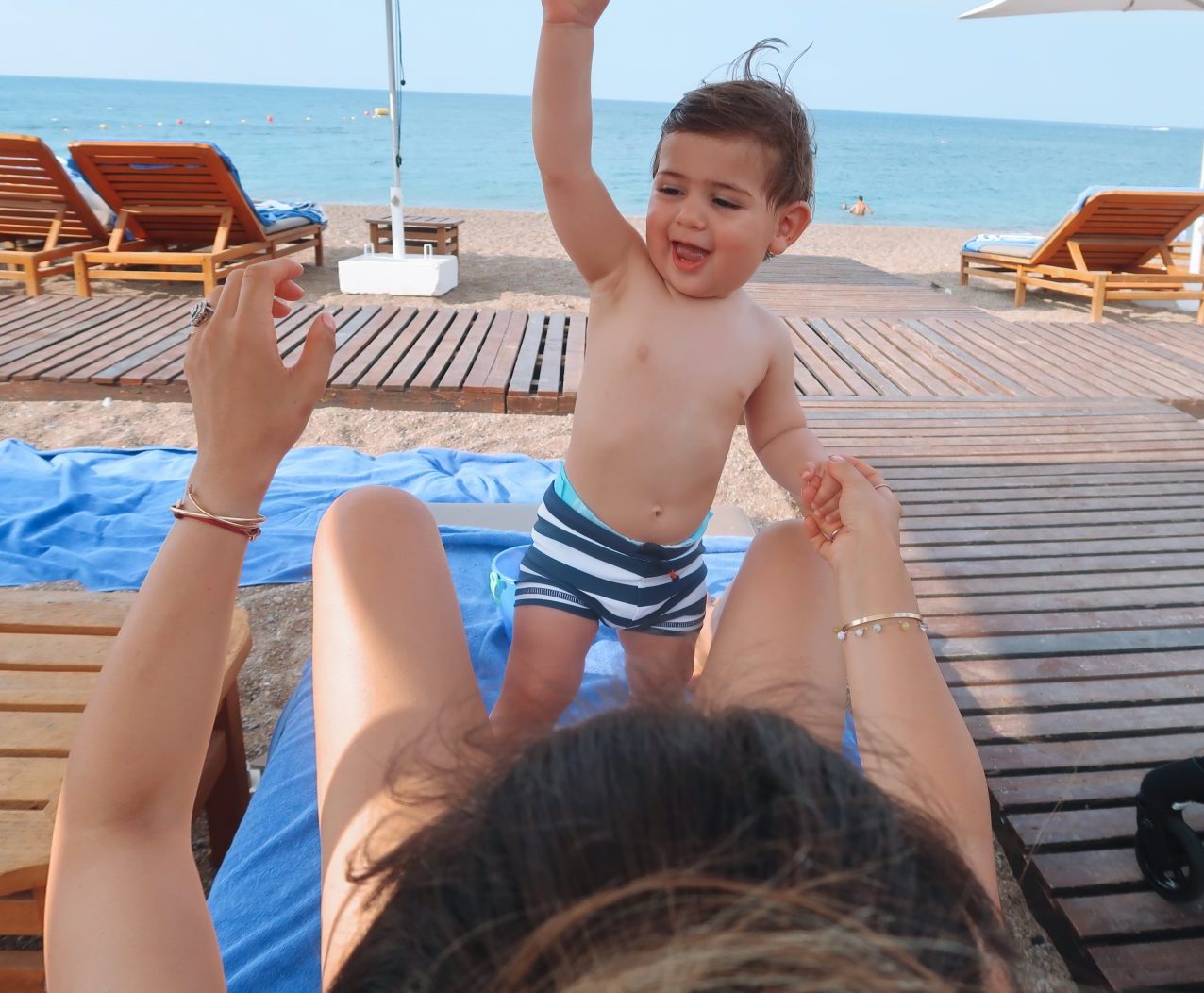 Asos dress (similar here)
Fletch & Mills matching shorts
The White Company top & shorts (similar here) | Marysia bikini from BeachCafe* (black version here)
There are actually three pools at the hotel and it made the hotel feel really spacious, none of them were overcrowded and we always got our favourite seats by the front. We mainly spent our days by the shallower more kiddy pool which had plenty of pool floats and balls for Lenny to play with. It was also the closest to the Haagen Daaz ice cream stand – go figure!
Misa Los Angeles dress via Oxygen Boutique* | Rae Feather bag*
MotherCare swim outfit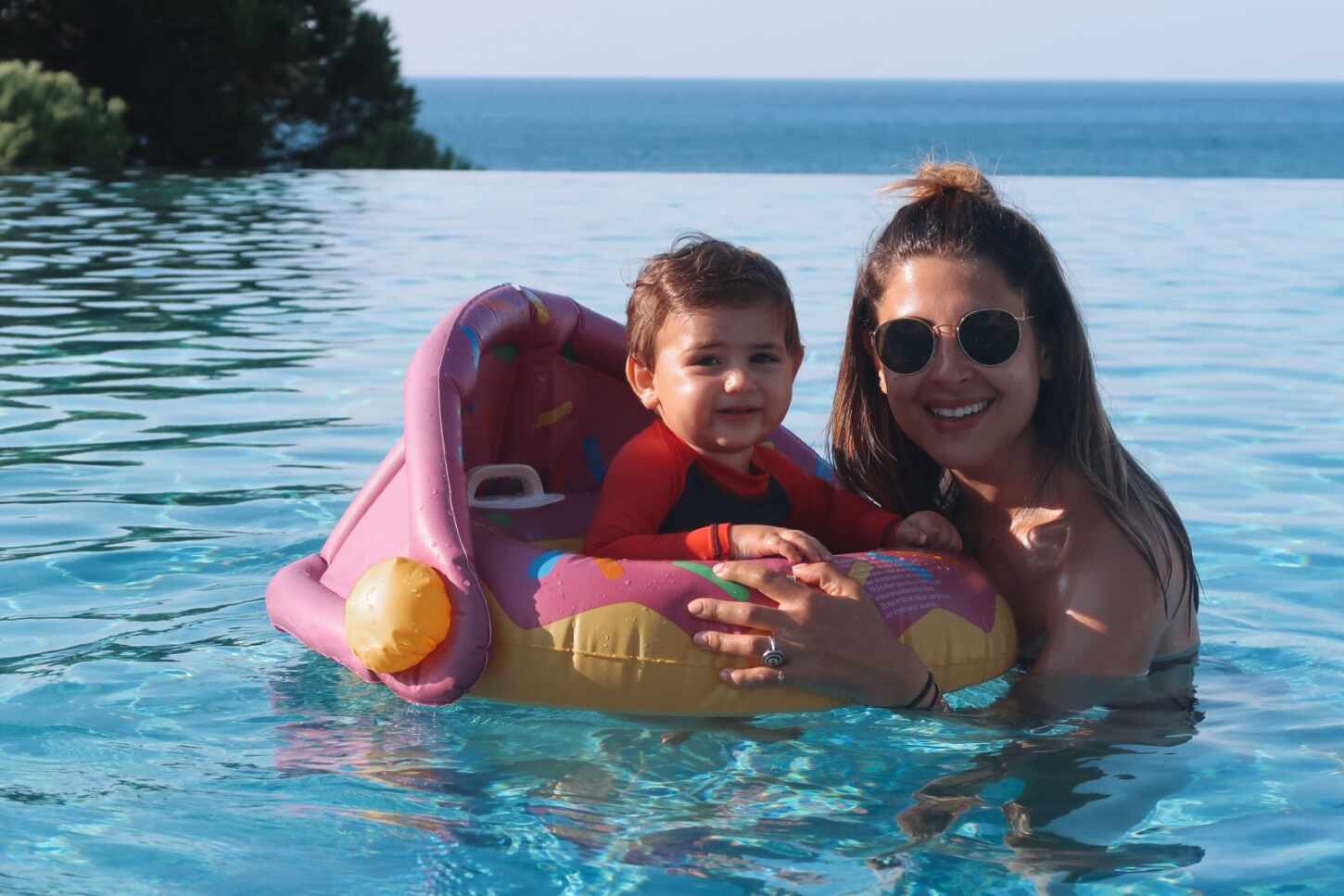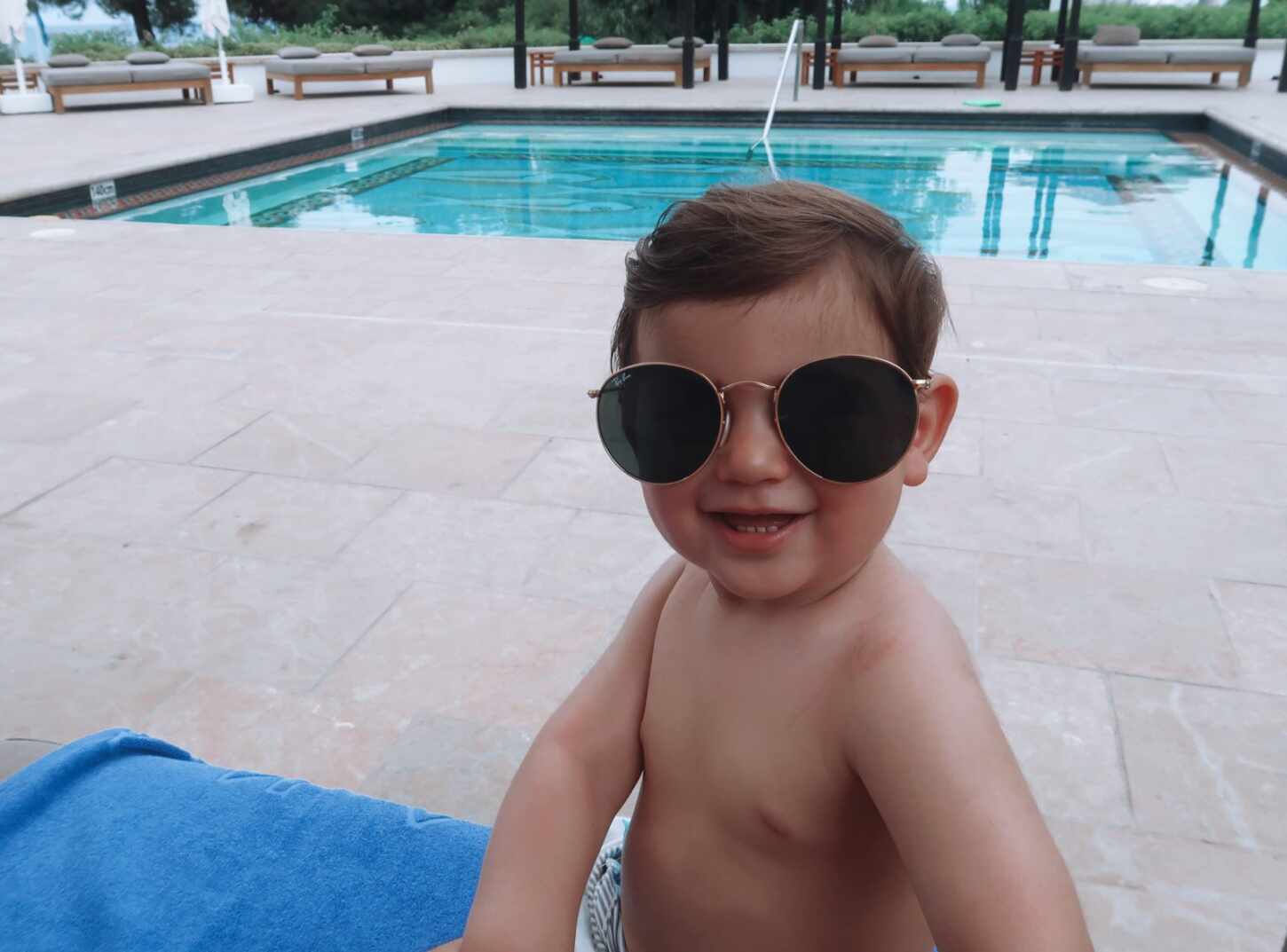 Another fantastic facility at The Anassa was the kids club which is actually owned by Scott Dunn. I've never thought of putting Lenny in a kids club but this place was incredible. It was so spacious, jam packed with toys & the staff were so incredible we even asked one of them to come home with us! Lauren if you're reading this…the offer still stands! It was also an amazing place to take him to play (& out of the scorching sun) & some of the activities they offer for the little ones are just so fun. We have gorgeous hand prints and pictures that we were able to take home with us which are wonderful memories of such a special holiday.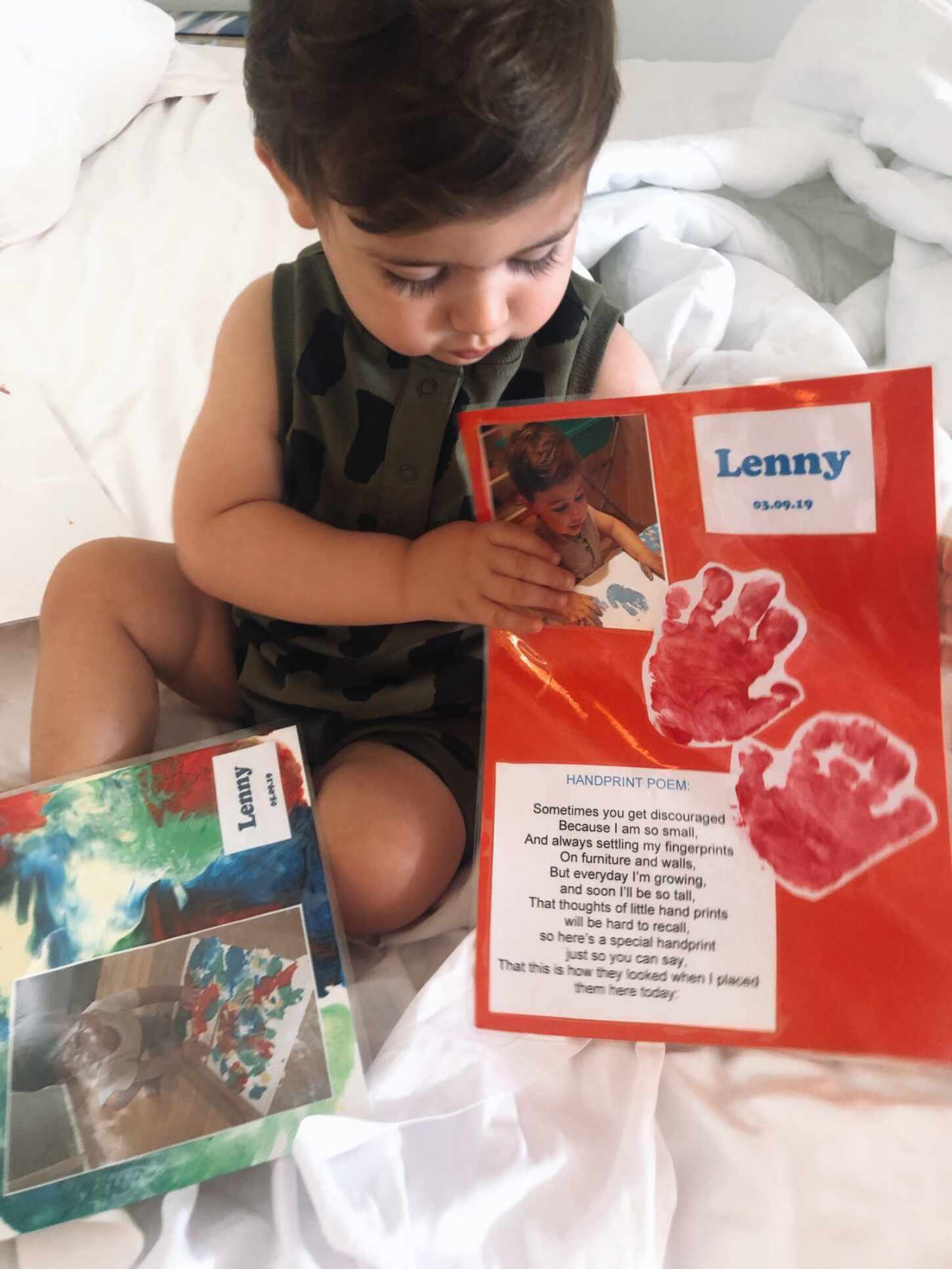 AnotherFox romper (longsleeve version here)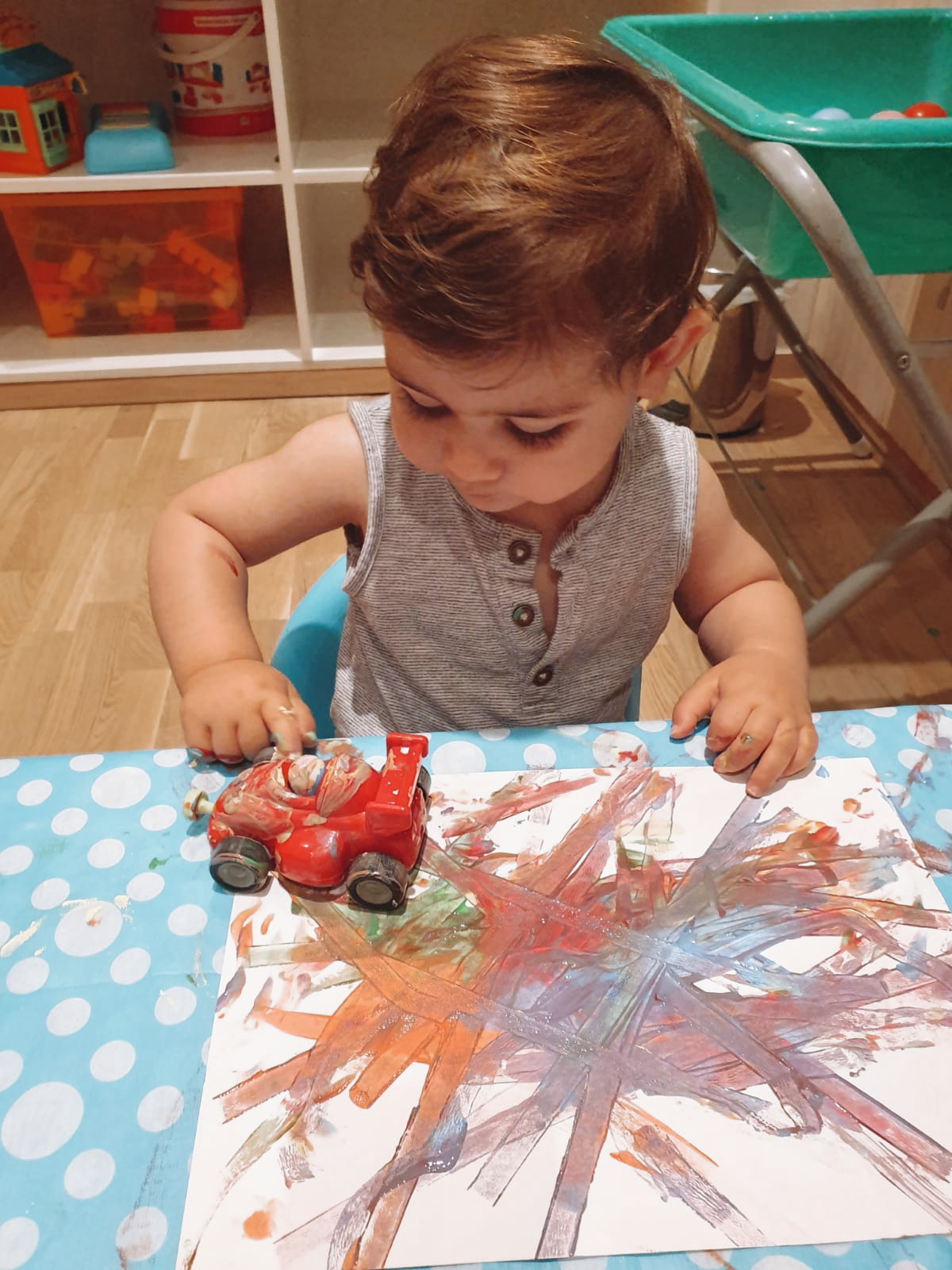 Onto my favourite part – the food! All I can say is wow. Typically Cypriot, the food was fresh & super tasty & there was always so much to choice. Our usual routine was to stock up on the breakfast buffet, a few healthy courses &  few not so healthy – balance! And then have a light lunch around the pool. The service for the children was just outstanding, they will make absolutely anything for the bubbas and subsequently remember it as well as any allergies for the whole of the trip. Lenny is a bit of a fussy eater but seemed to really like these pancakes at breakfast, so for the rest of the trip they made him they everyday without us even asking. There are highchairs and baby plates & cutlery at the ready and they even open the main restaurant early in the evening to serve the children's menu. We either fed him early in the main restaurant or sometimes ordered room service and gave it to him in the high chair in the room, both were made so easy for us.
As for us, we loved trying out all the restaurants in the evening, from the bbq under the stars to the insane sushi restaurant, the food (and drinks!) were just incredible. We got a babysitter a few nights & it was actually the amazing staff from the kids club. I've never got a babysitter before on holiday but I felt so comfortable knowing it was the ladies I'd met from the kids club & it was such a treat to be able to get dressed up and have some date nights.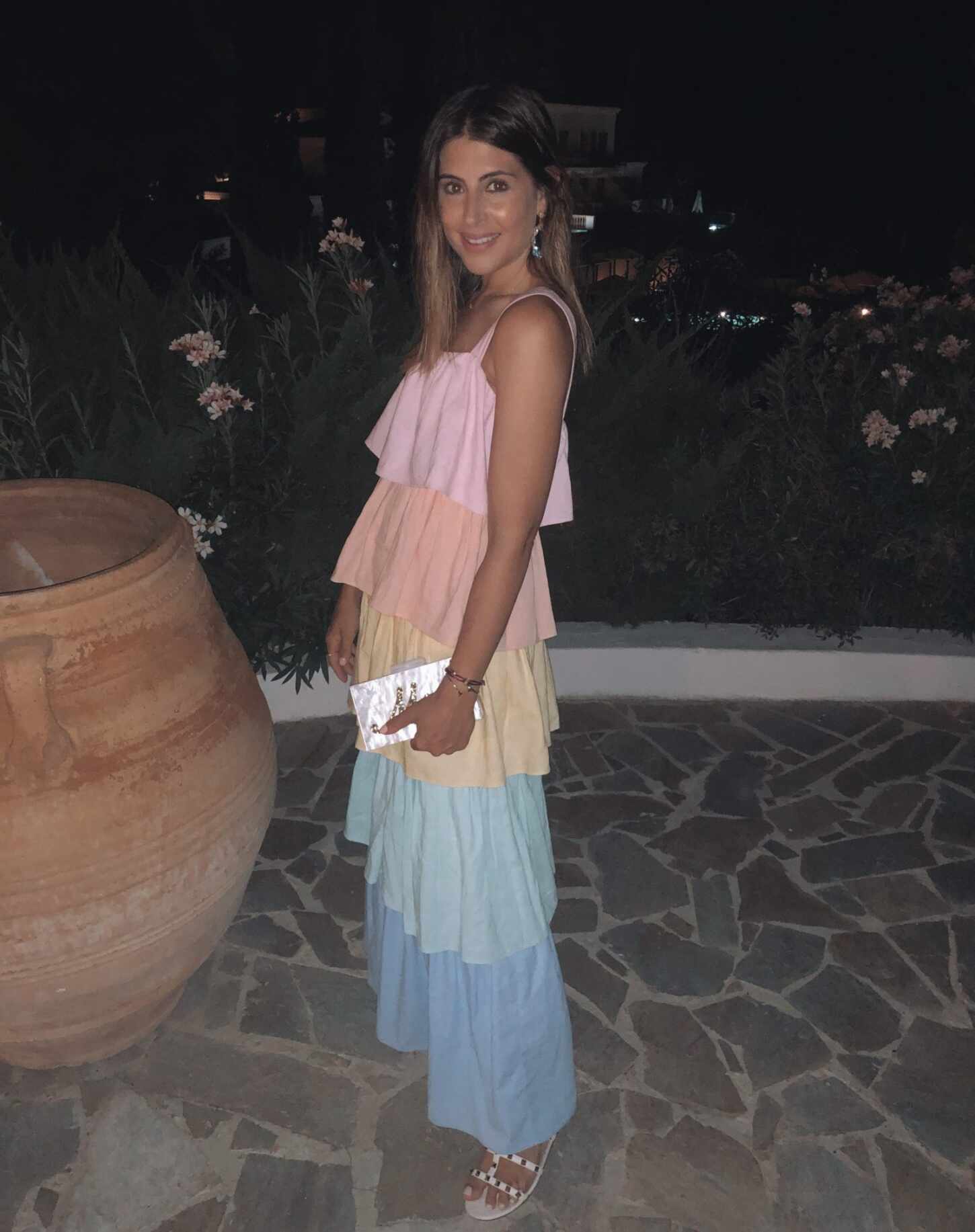 Olivia Rubin dress | Lily&Bean bag | Valentino sandals
Three Graces dress | BeachFlamingo bag | Dana Levy earrings
PitUSA dress | BeachFlamingo bag | Valentino sandals
LoveShackFancy dress via BeachFlamingo | Lily&Bean bag | Valentino sandals
We really had the most incredible time at the Anassa, mostly because it was just so easy, nothing felt like a stress & the staff, hotel & Scott Dunn genuinely couldn't do enough for us. It was utter luxury and we can't wait to go back. Thank you to Scott Dunn for hosting us, we will cherish these memories forever.
Dodo Bar Or dress (similar here) | Havaianas sandals
Urban Outfitters dress | Havaianas sandals
*Scott Dunn offers a 7-night stay at the ANASSA Hotel, Cyprus, Greece from £2,175 per person. This is based on a family of four staying in Connecting Studio Suites on a half board basis and includes two places in the Scott Dunn Explorers kids club, international flights and private return transfers. For more information please visit www.scottdunn.com or call 020 8682 5040.*