You probably saw on our instagram over the weekend it was Philippa's baby shower & it was just too magical not to share all the details with you guys!
With bubs number 2 due in a matter of weeks I truly wanted to make her a baby shower she would remember forever.  About 10 months ago she made me the most incredible baby shower at her house & I was honoured to be able to do the same for her…but I wanted it to be a little different. With that in mind & a million ideas running around in my head there was only one events company I would call upon & trust time & time again, Elari Events. Just take a look at their instagram they really do make dreams come true. Famous for their insane balloon arches, epic floral displays & bringing things to life you genuinely think aren't possible, they honestly wow me every time I log on to their page. So I was beyond thrilled that they wanted to help plan this day for my darling bf Phils.
The theme was always going to be pink & pretty; she's having a gorgeous baby girl & it was the perfect opportunity to go for it in the pink department. I was so excited when Annabel's offered to host the event for us & I knew Philippa would be so surprised & blown away. The 'Flower Room' at Annabel's is covered head to toe in jewelled flowers & was the most fitting and not to mention beautiful location for a baby shower. I still feel so honoured that they offered to host this magical day.
The theme was shades of pink with balloons & flowers intertwined in gold displays. To say I was speechless when I walked in the room was an understatement, I'm sure you'll all agree, I've never seen anything like it.
This was the main backdrop & the cake display area, I still can't get over it when I'm looking back now! The cake was by Cakes by Liane* and had four layers, it tasted unreal!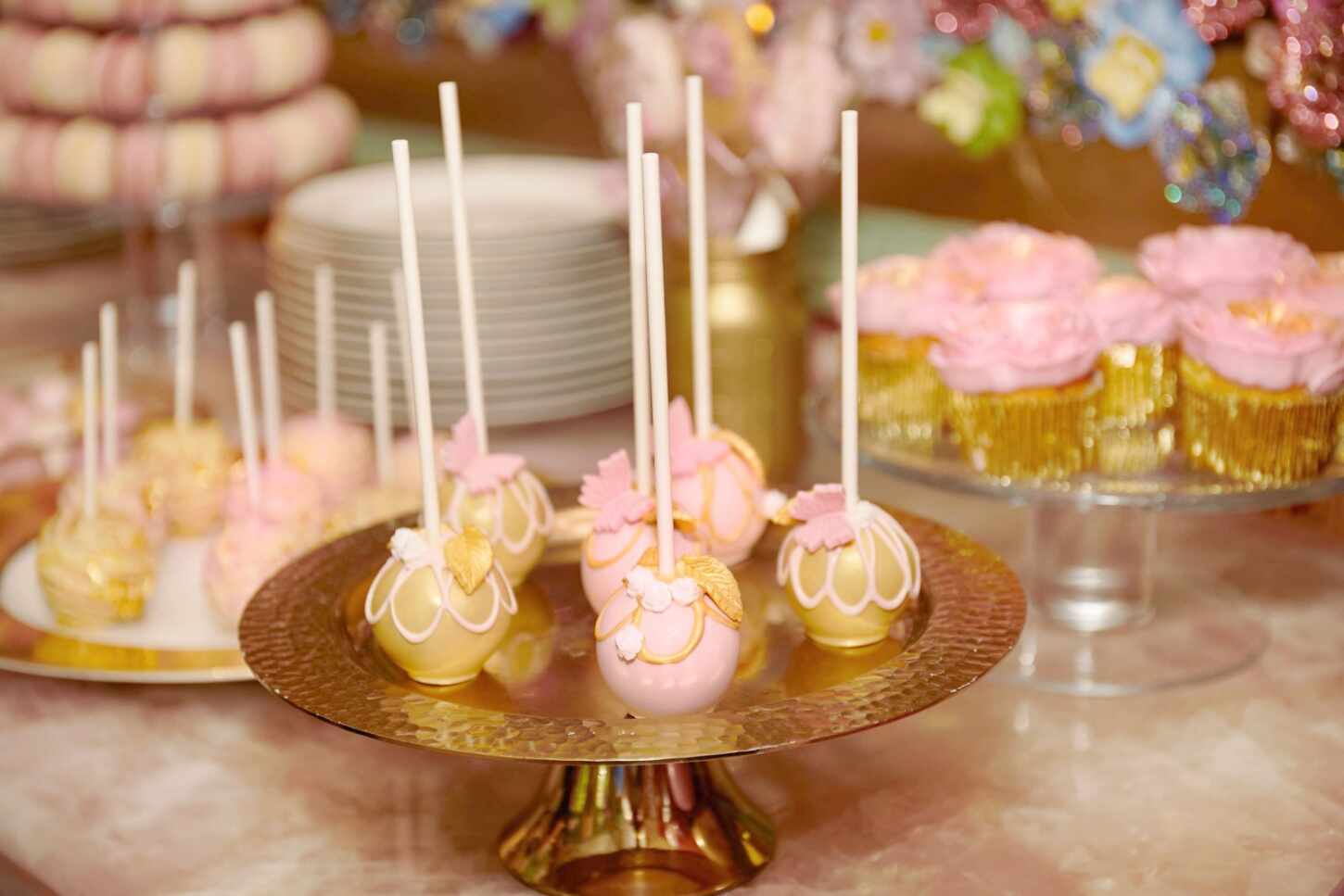 Of course everything was pink! This was the dessert table, macaroons handmade at Annabels, personalised biscuits from CocoPeony & cake pops from PopBakery. We were on the biggest sugar high when we left! They looked to good not to sample (one of each!)
I really didn't want to play too many games as I was all about the food & drink (!) but I found this gorgeous set on Mamas & Papas & it looked so chic too!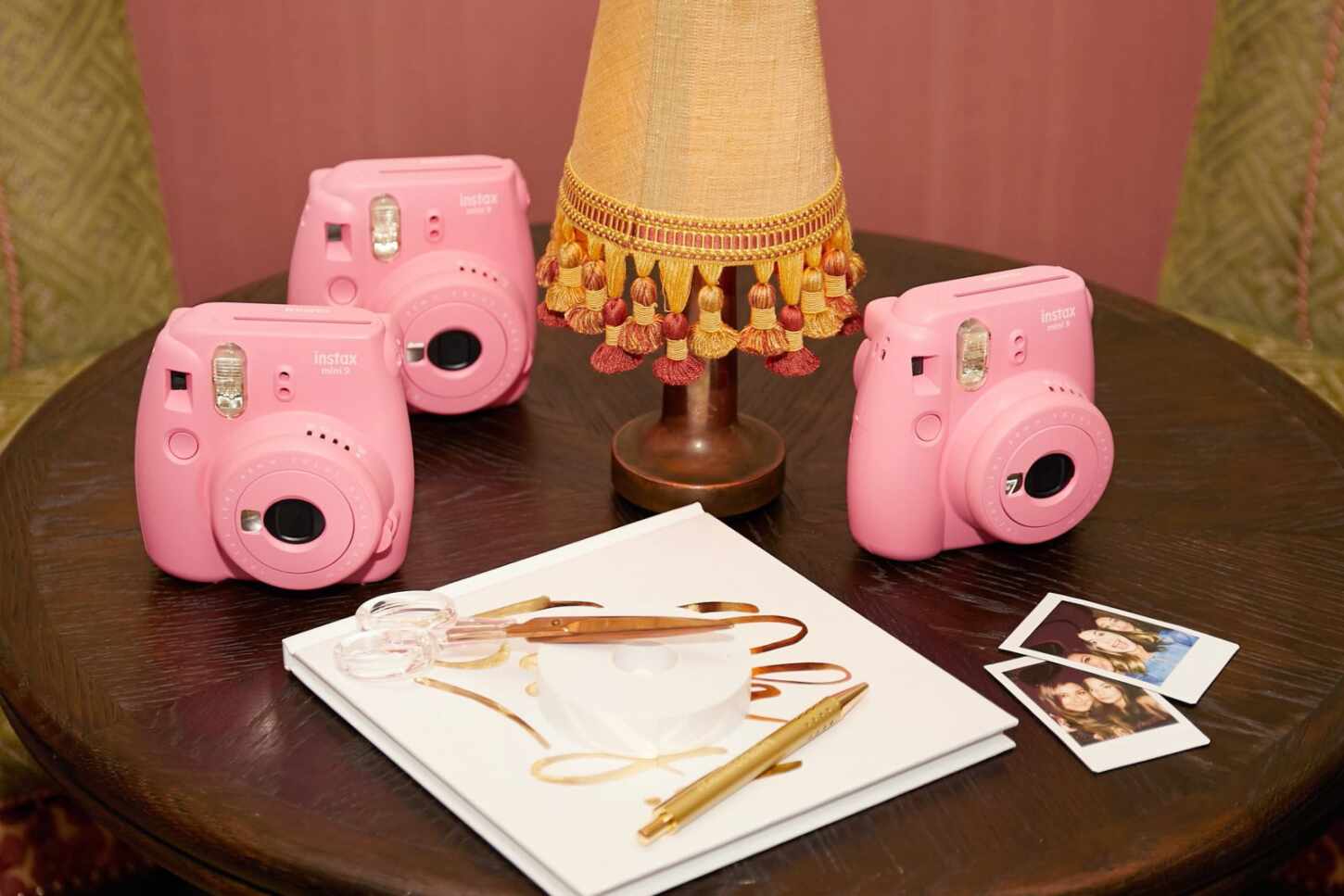 I thought it would be a cute touch to have Instax* cameras for everyone to take some pics with Philippa and write her a little note in a memory book.
This was the far corner of the room…..honestly it was a work of art!
Jo Malone* going home bags for everyone 🙂
The grand entrance…look how happy she is!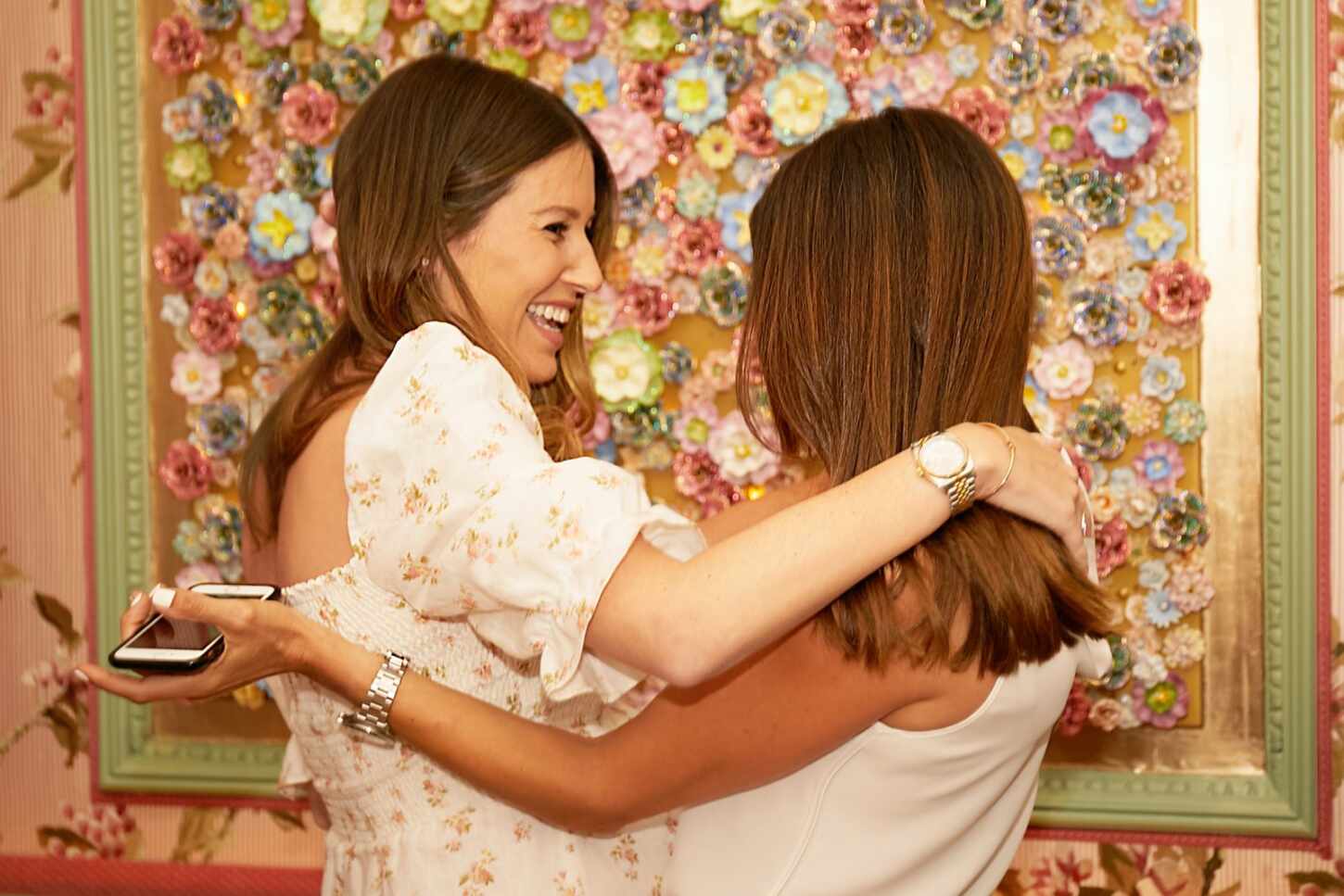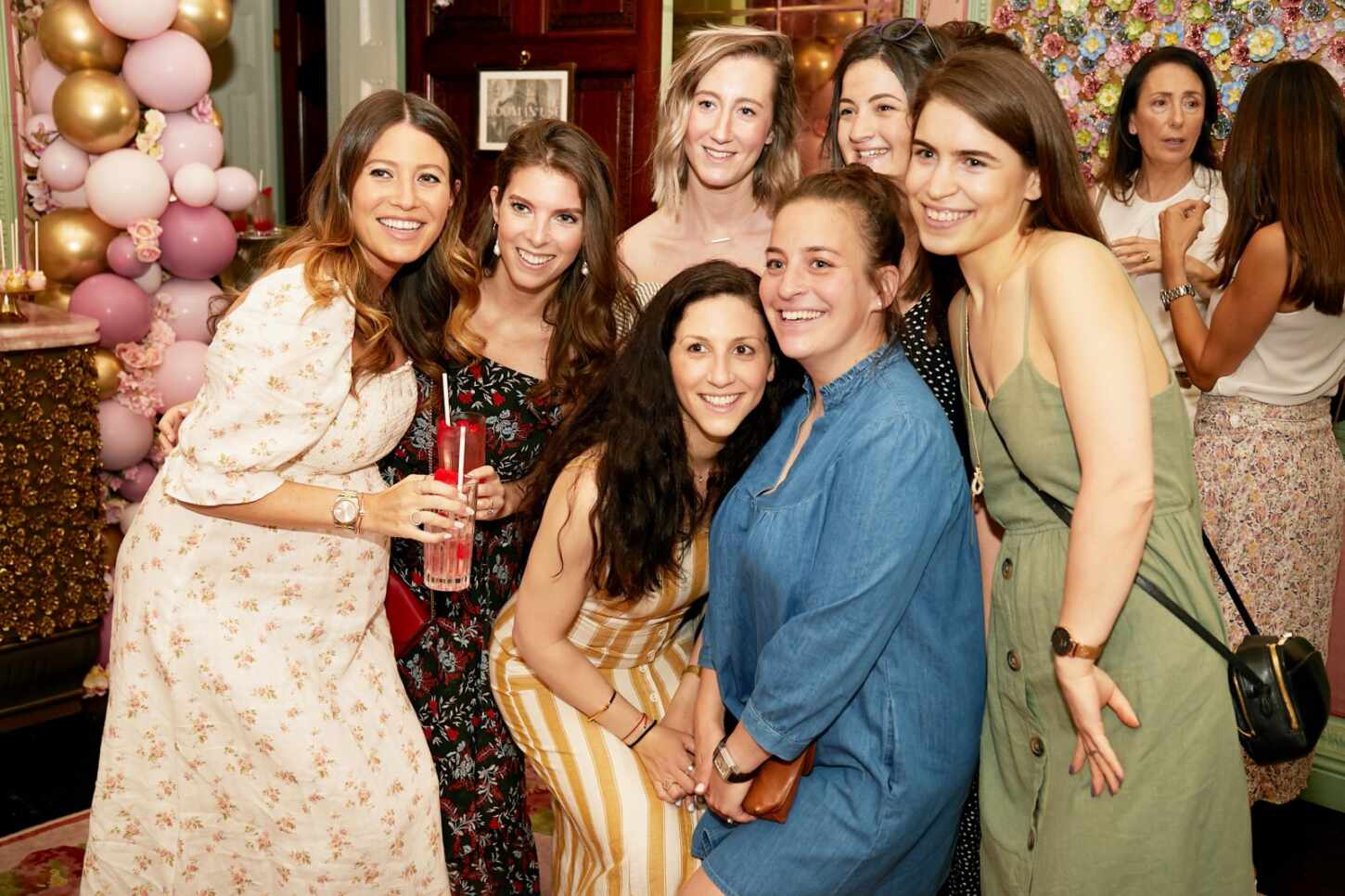 This non alcoholic cocktail called 'pretty in pink' was created by Annabel's especially for the shower…their attention to detail with every aspect was exceptional.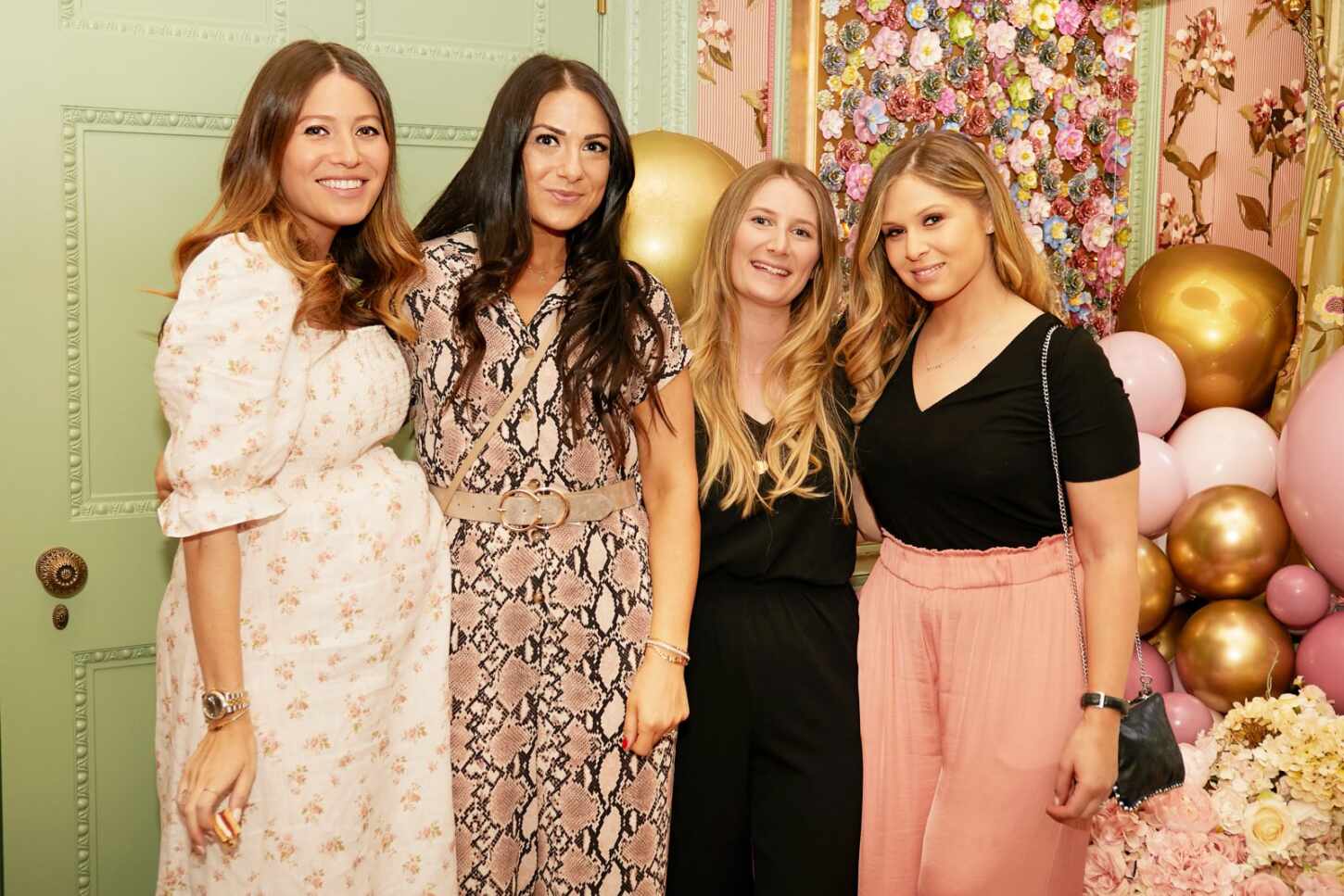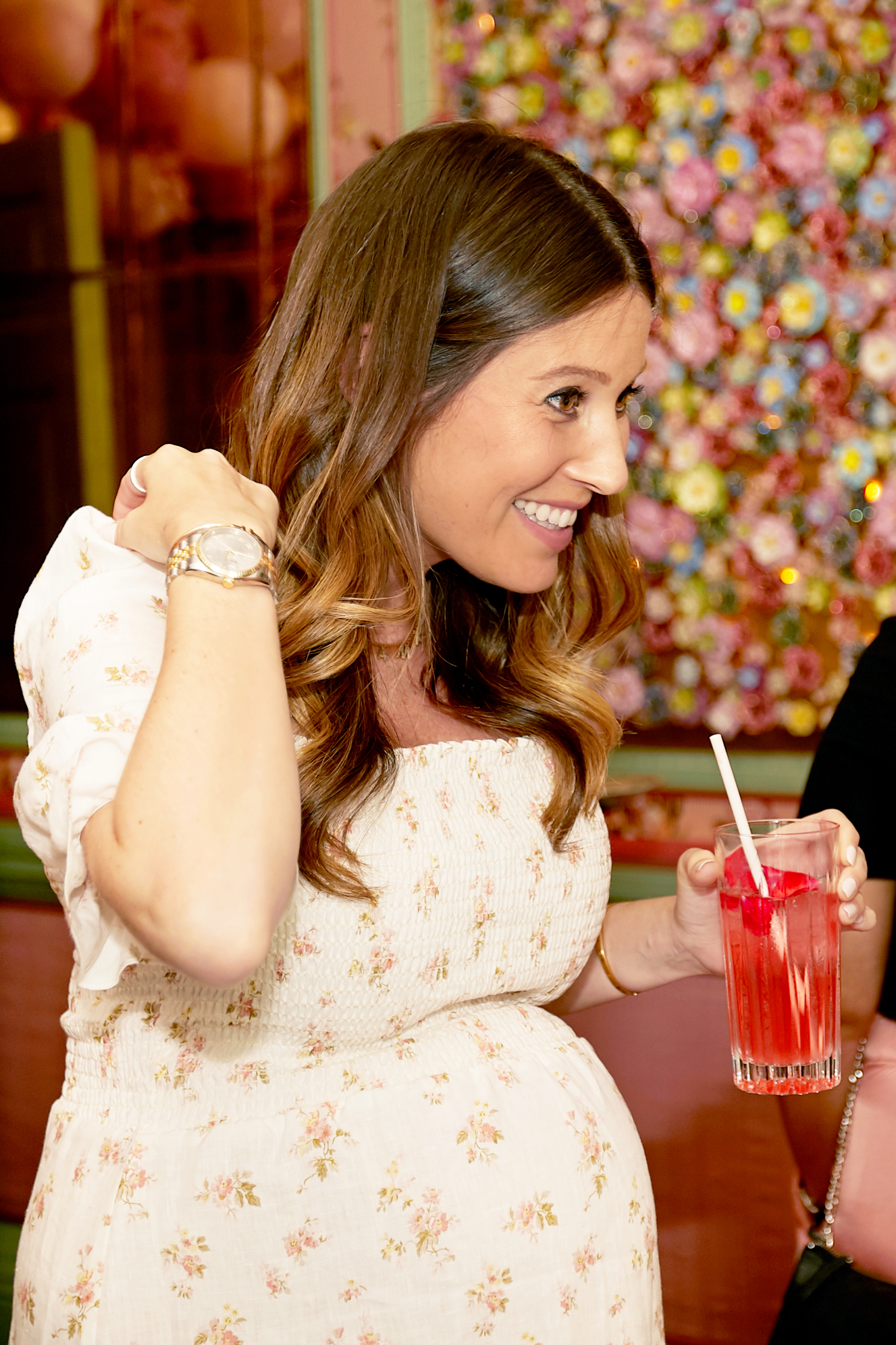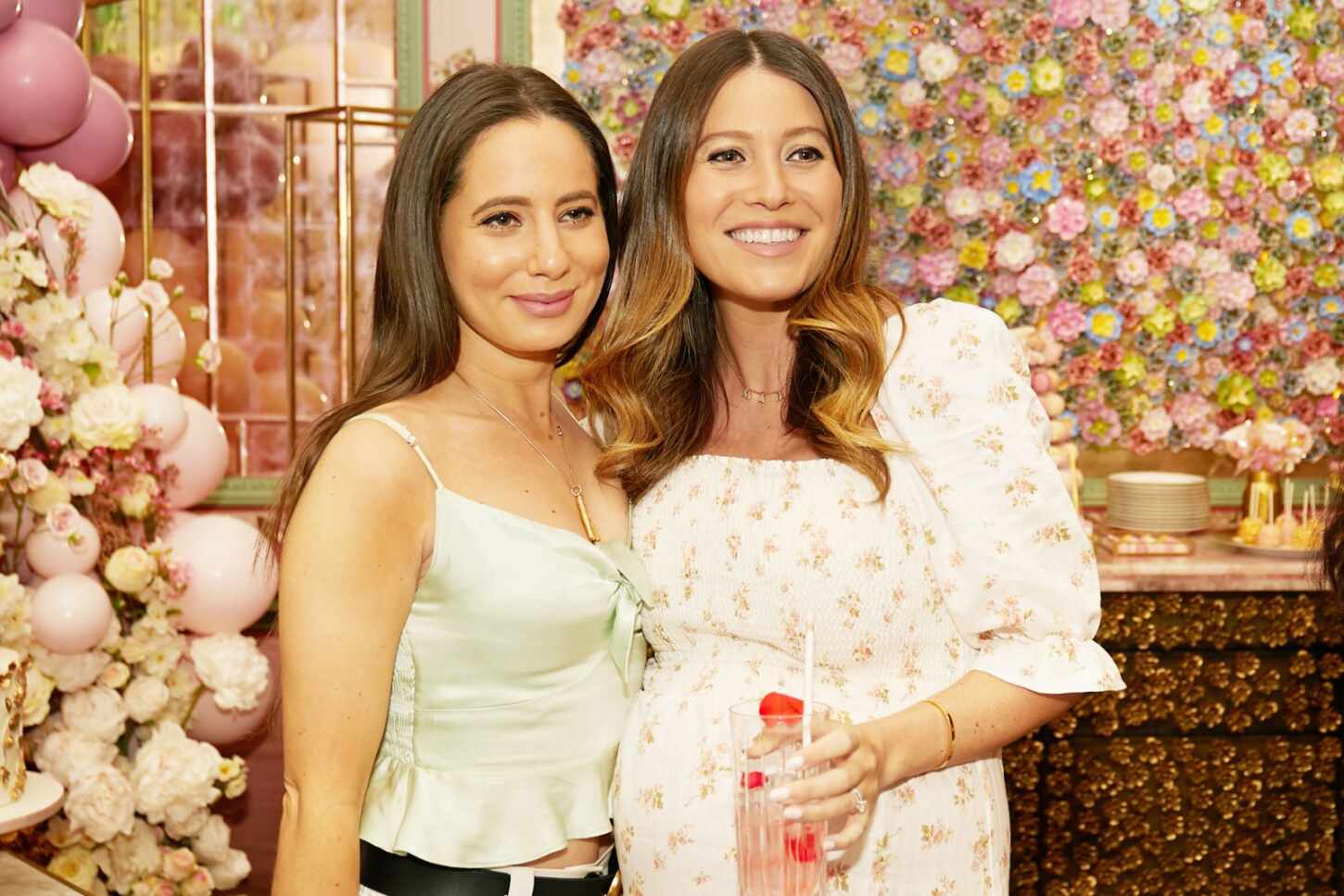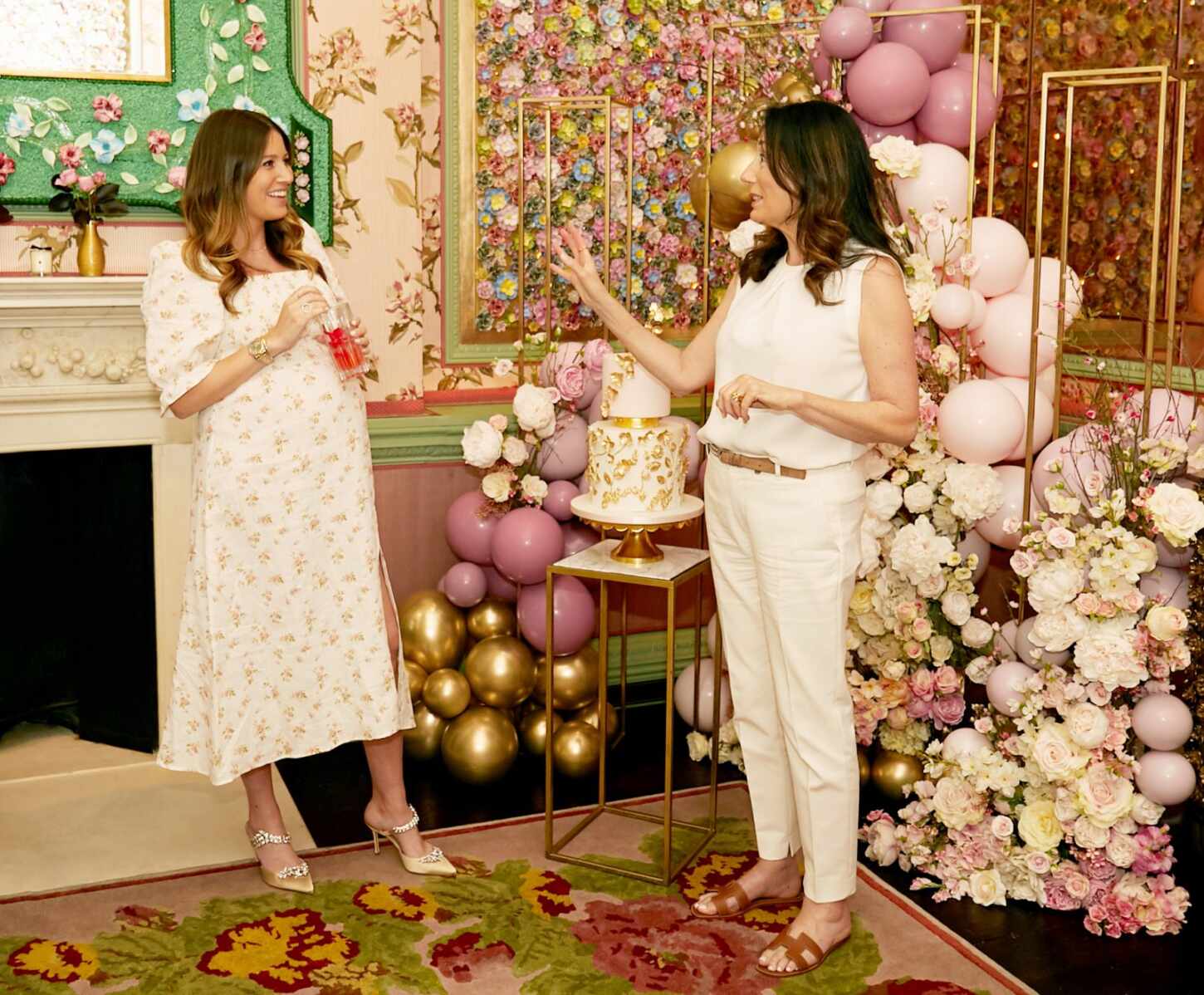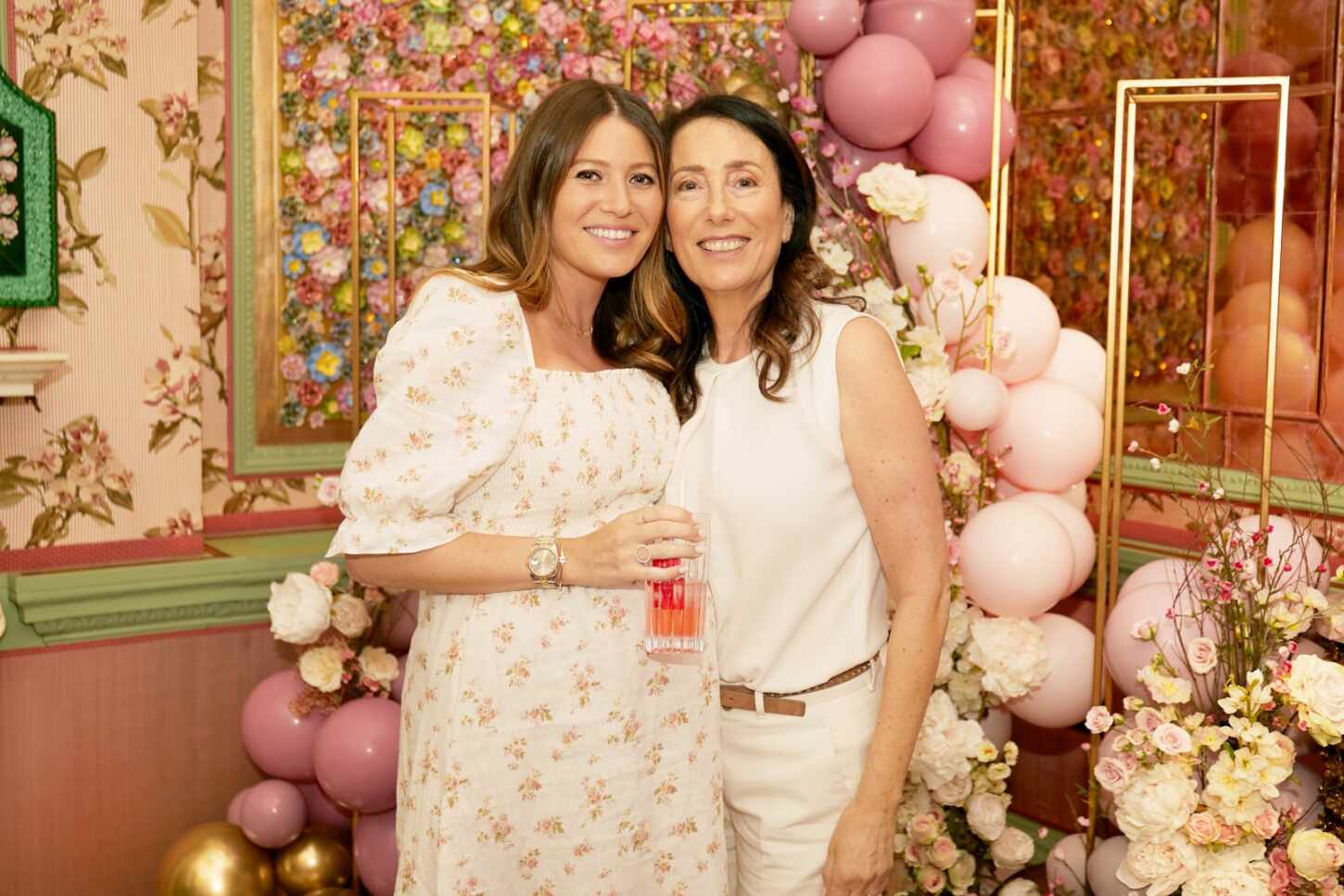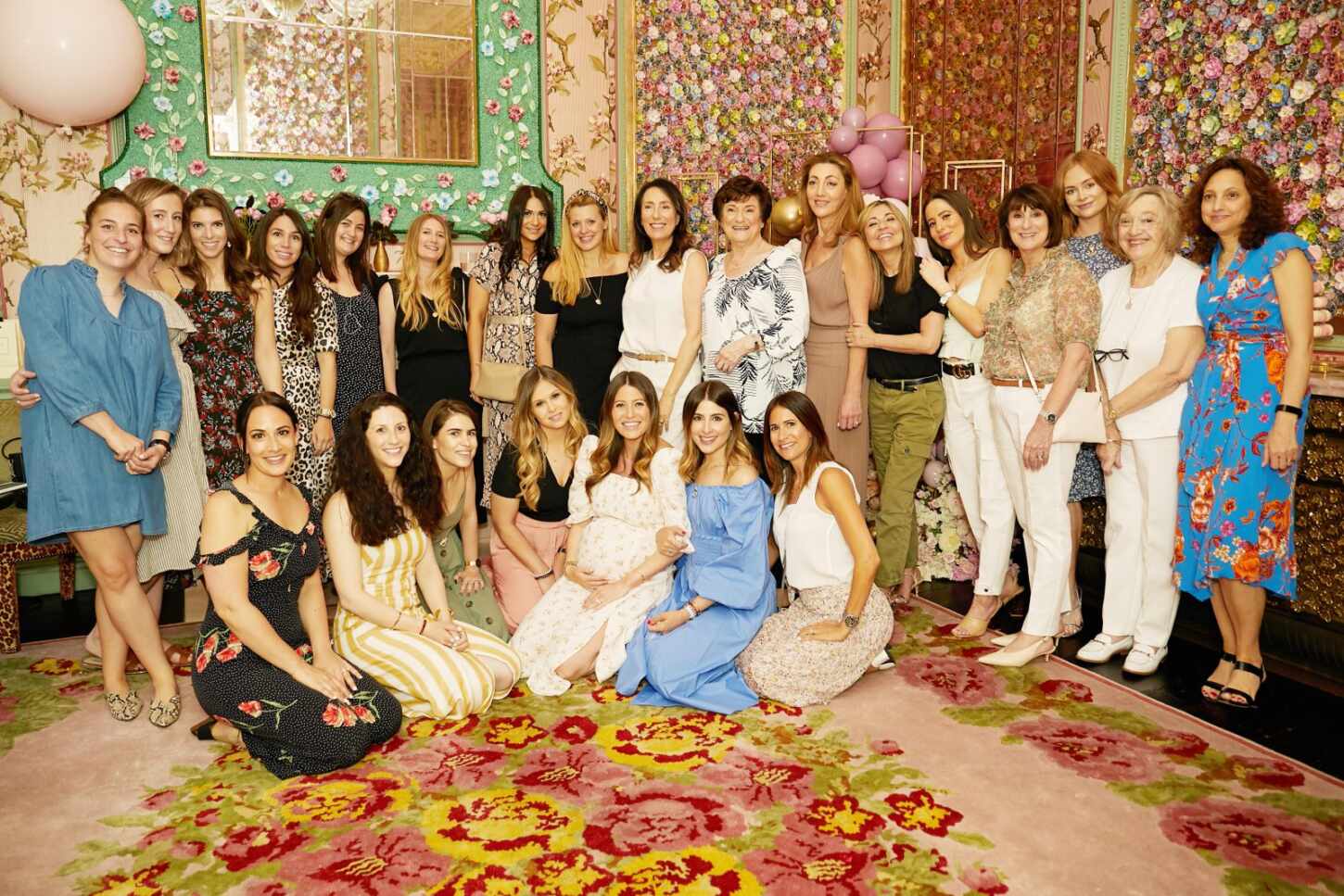 Philippa's wearing:
Reformation dress | Manolo Blahnik heels
Sarah's wearing:
Kitri dress | Massimo Dutti heels*
Thank you to Elari events for planning this incredible shower & thank you to Annabel's for hosting it, we will remember it forever…
Gifted items tagged*
ph. by Sasha Benjamin Photography