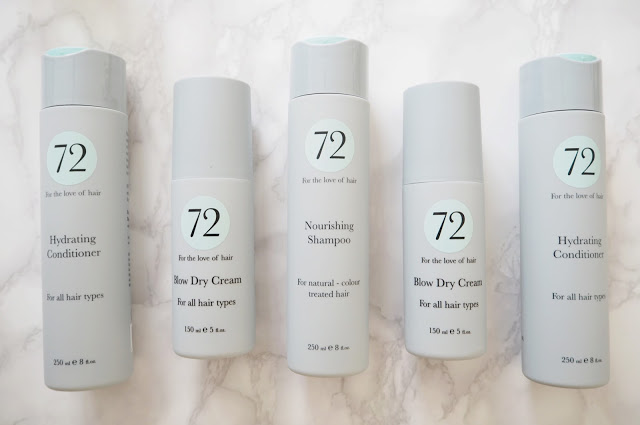 Our hair secret's out…we weren't born with frizz free, tousled locks, it's all down to a new smoothing treatment that has quite frankly made our lives (and hair) a better place. We've always been too scared to try the Brazilian blow-dry with fear of flat pancake hair that looks more post gym workout than effortless silky locks. So when we heard about this new treatment from 72 Hair it was like music to our ears. It won't give you poker straight locks, it doesn't make your hair flat but it does get rid of the frizz that we all loathe so much. It's 72 Hair's gel formula that makes it so different to other straighteners out there and we can vouch that as well as the smoothness our hair was super shiny post treatment as well. We don't love overly harsh products and this one doesn't have that chemical smell or texture that sometimes goes alongside straightening treatments – all in all we were super impressed and now can't imagine how we coped pre 72 Hair.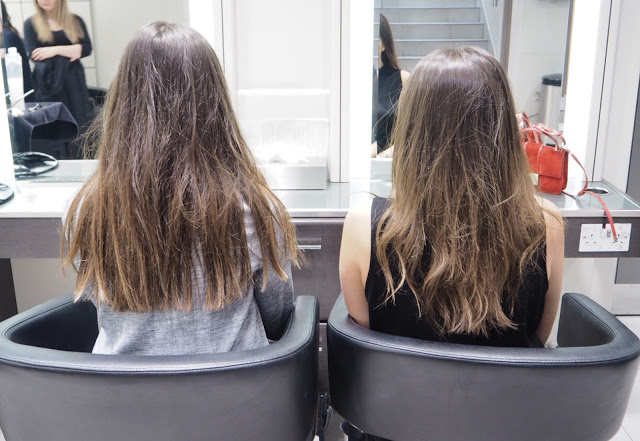 Straight from a full day at work we headed to Jo Hansford salon in Mayfair to try out the new 72 Hair smoothing gel treatment. Cue windswept, frizzy hair in desperate need of some loving! #NOFILTER
Step 1
A good old wash with 72 Hair cleansing treatment to open the hair cuticles and get them ready to smooth. Complete with an epic head massage!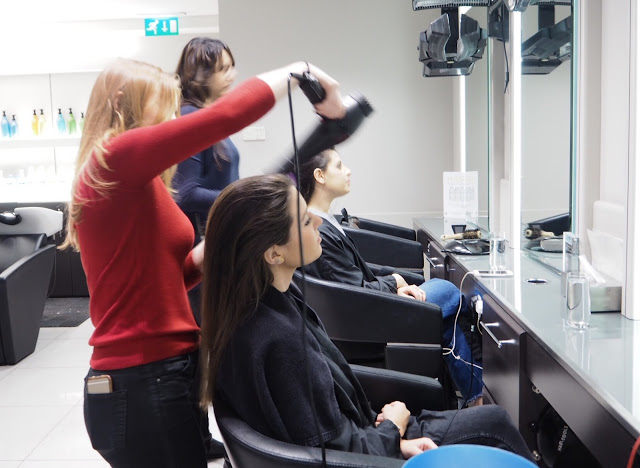 After cleansing our locks, our hair is rough dried and prepped to apply the 72 hair smoothing gel – check out those cuticles ready to get de-frizzed!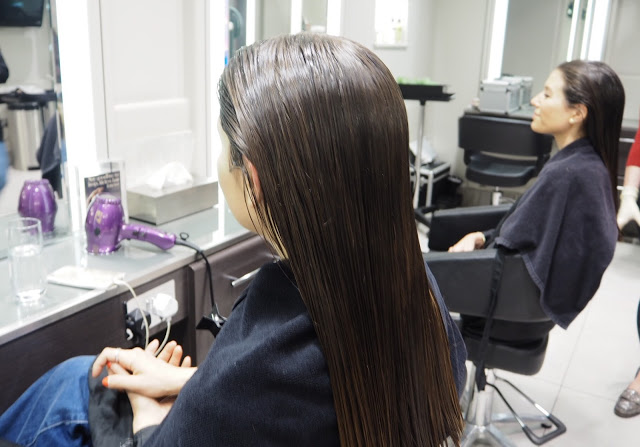 Step 3
Now for the smoothing treatment…our hair is sectioned into four and the gel is applied throughout the hair to the ends and is left on for 30 minutes.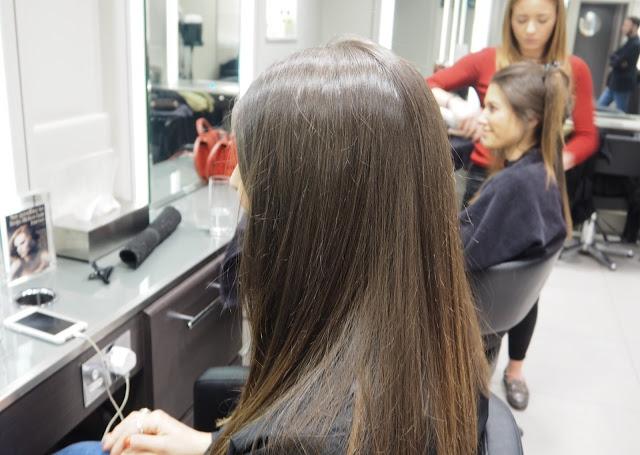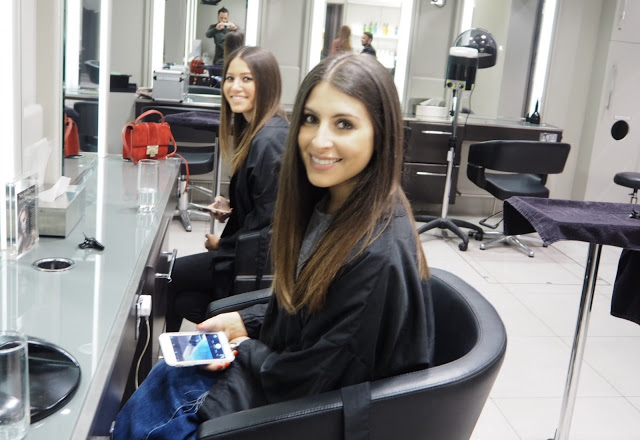 Step 4
The 4th and final step, our hair is blowdried and then lightly straightened with irons to lock in the product and help create shine.

The end result
Shiny, healthy, frizz free locks 🙂
72 Hair smoothing treatment available at Jo Hansford salon or call 0208 441 9923 for product info