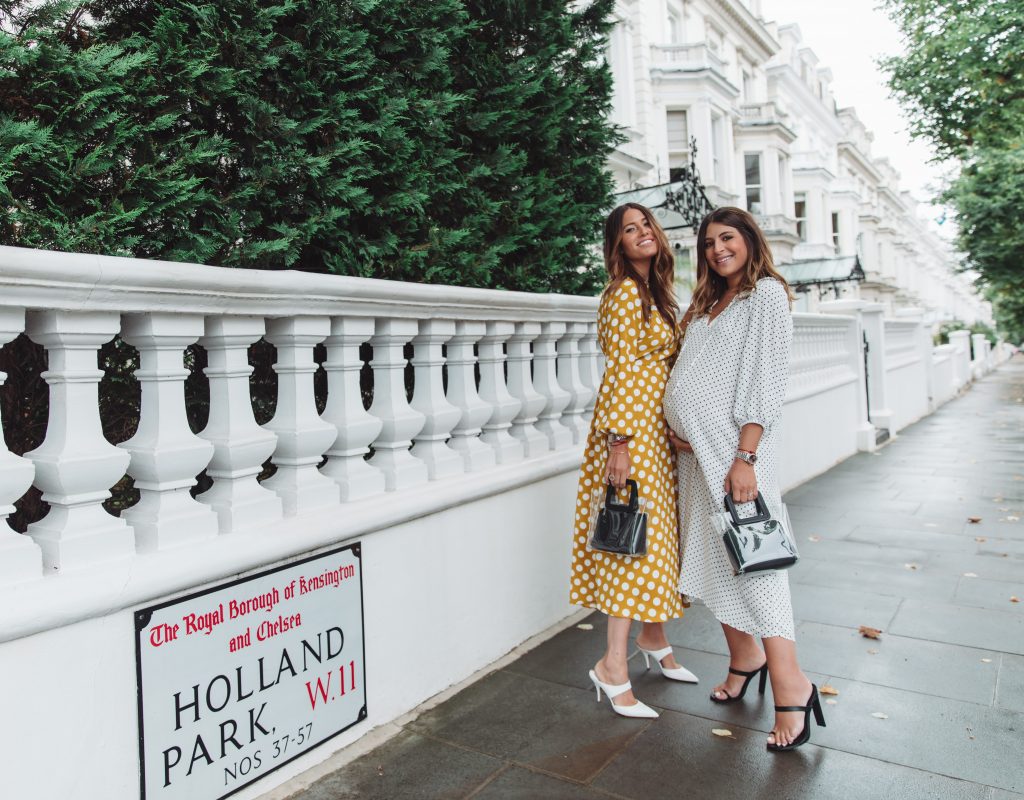 Now we've got over the heatwave & we're very much enjoying the cooler climes, it's got us thinking about what to wear now we're not wafting around in our beach frocks! We definitely weren't complaining about the best summer since '76 but it did take it's toll (ever so slightly) when we couldn't sleep & felt like we were dripping 24/7! But let's be honest are we ever happy with the weather?!
It's no secret that for Summer 18 we have taken a 360 when it comes to frock wearing. We've bought & worn more dresses this summer than we have a in our lifetime & we've enjoyed every second of it. What does that mean for Autumn you ask? Well…we're pretty sure our dress wearing selves are going to be sailing through to the new season as well. Good news if you've been into the shops or had a peruse online, there's so many new season frocks ready & waiting for AW18. It is however a funny time of year to be shopping, whilst we have even spied some winter coats there's something about buying too much when you can't wear it just yet. So, let's talk transitional dresses, think lightweight, long sleeved styles (midi of course!) that are more chic & sleek than granny & dowdy & better still you can wear them now. The key here is to look for low necklines, slits & back details to keep things looking on trend at all times. For now mules & slides are a great way to accessorise  but come winter sock boots & this season's must -have 'the knee high boot' are going to be our footwear of choice.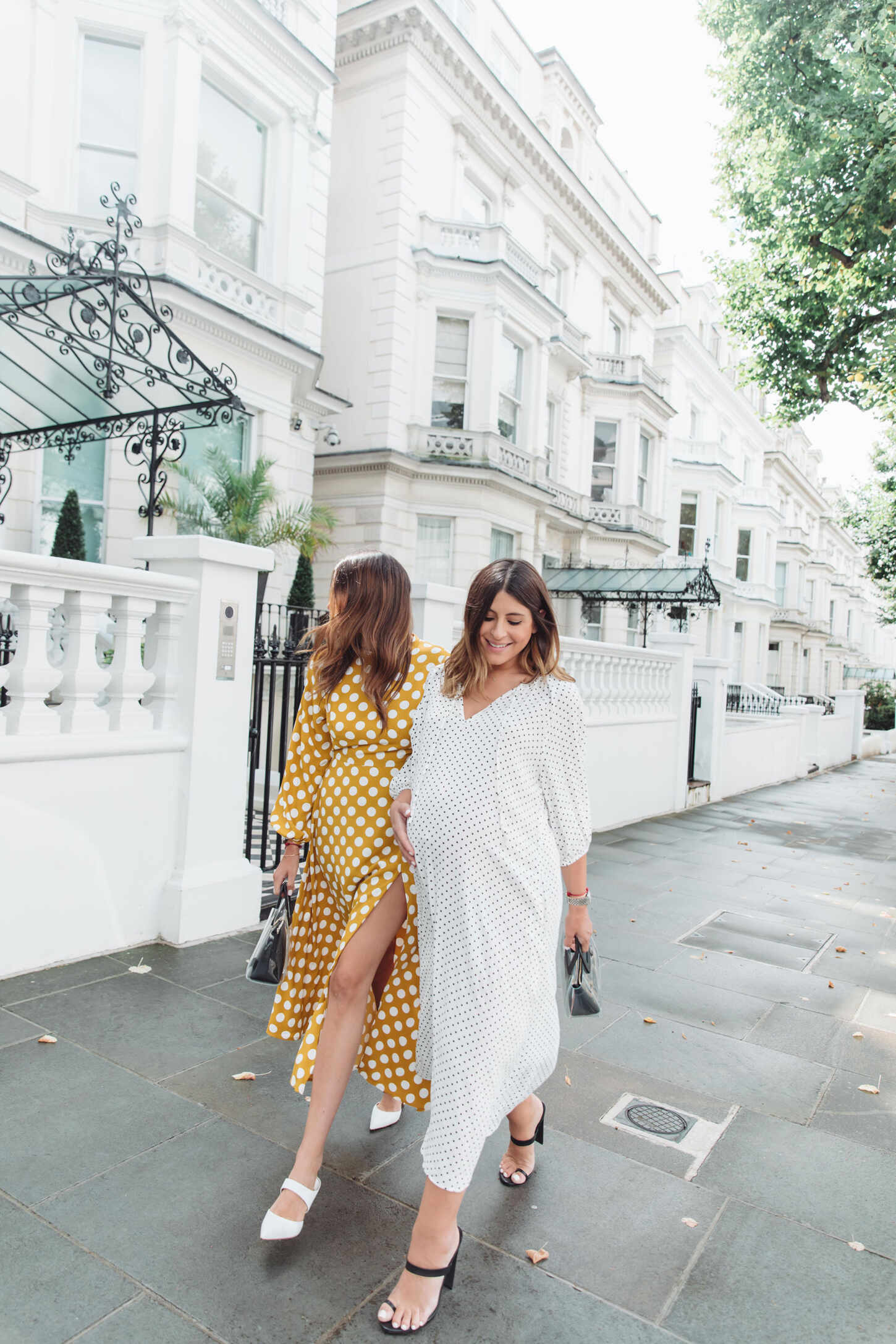 Philippa's wearing:
Topshop dress | Staud bag | Russel & Bromley heels (now on sale!)
Sarah's wearing:
M&S dress | Staud bag | MissGuided heels
We've found two new in frocks that we've styled up for today's post but keep scrolling for autumn winter wish list of all the frocks we are currently coveting. P.S. can you please appreciate our newest Staud bag, how cute is it?!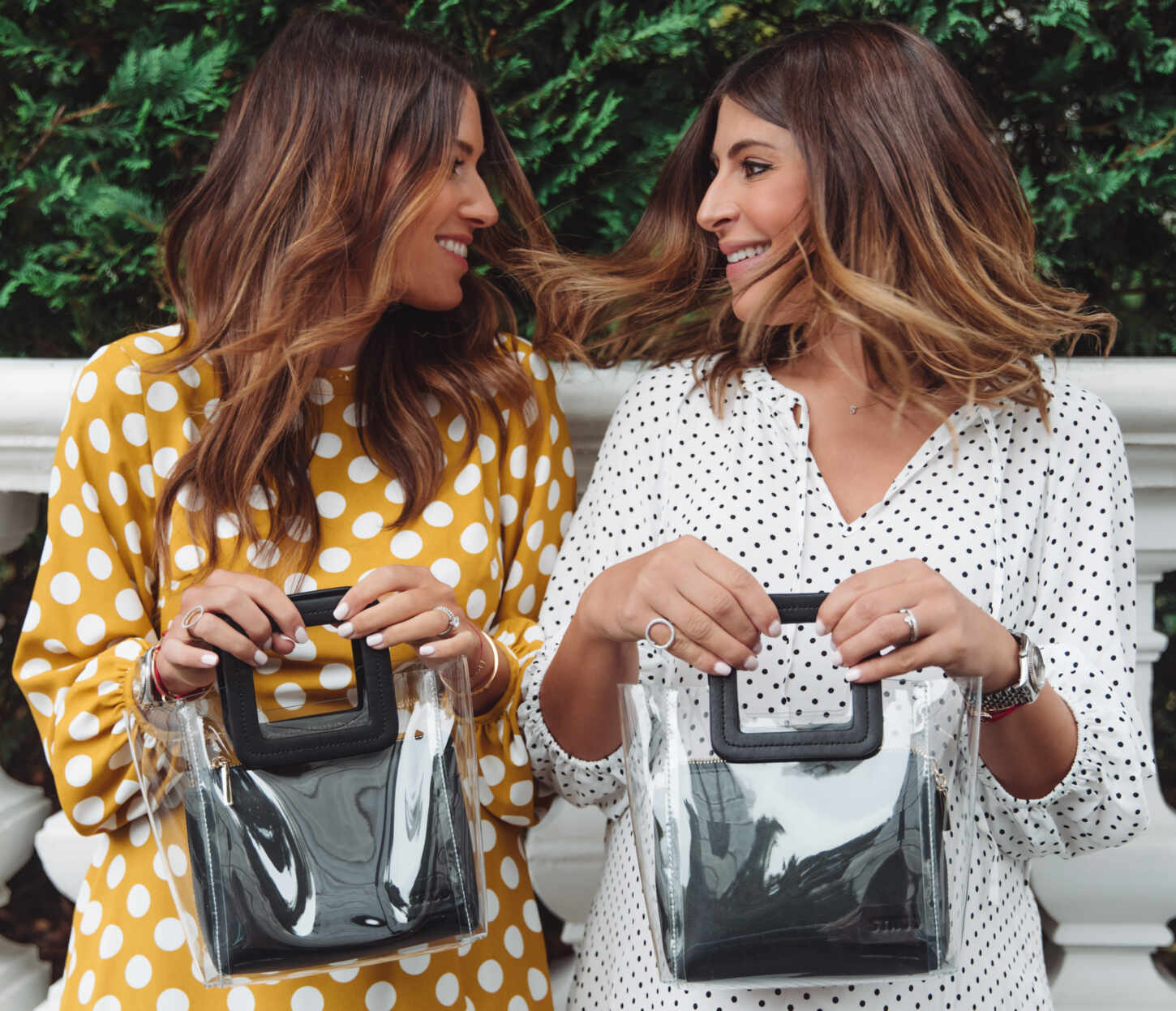 Is this an insane amount of dress to lusting after?!

And a few more…!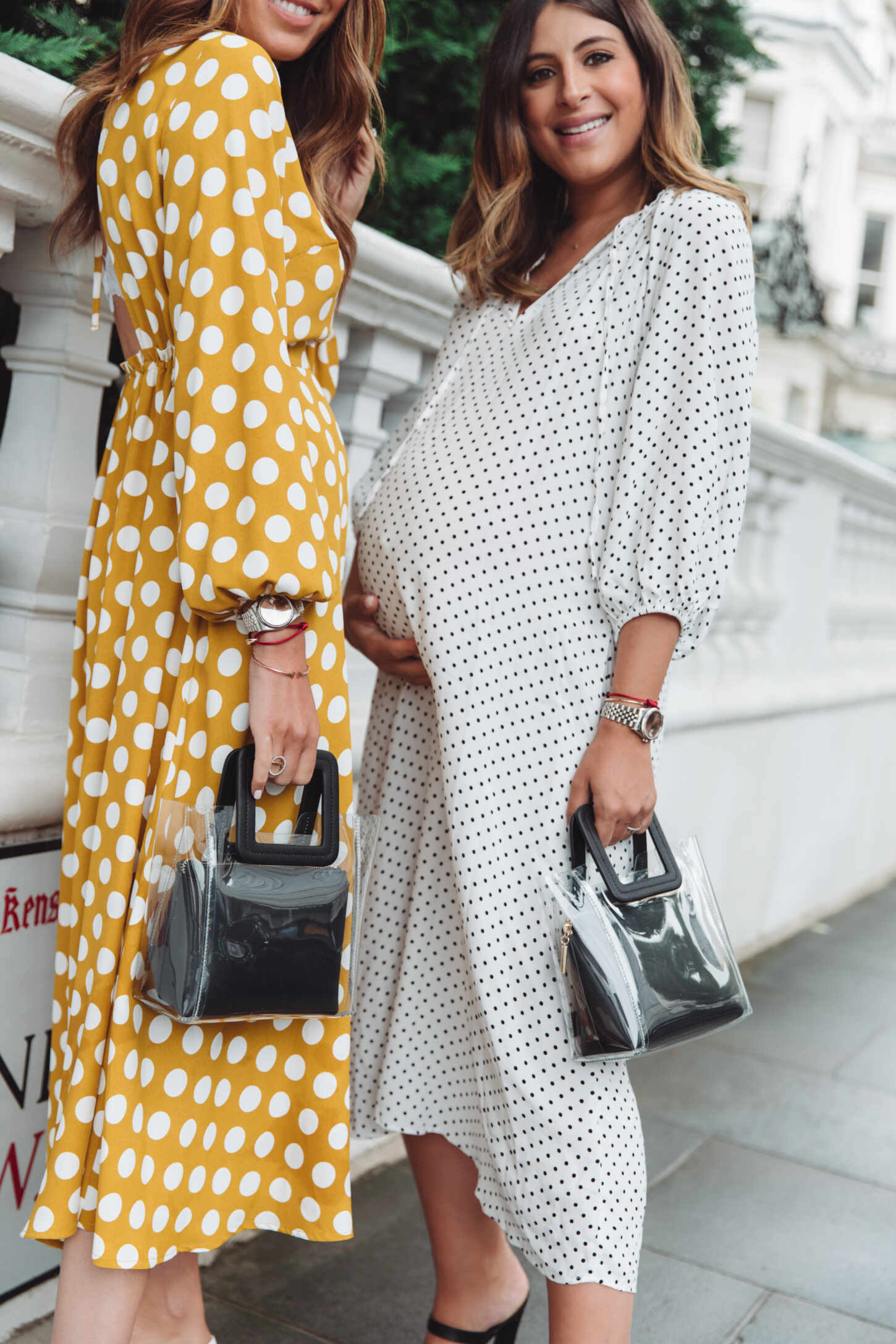 Ph. AmberRose Photography