Today's post is a little special as we are including our beloved other halves – this weekend we whisked them away for the night for the ultimate date night in London. We've got to be honest, it's been a crazy few months work wise so we were so pleased to take some time out and spend some QT over the weekend with our boys.
Even though we live in London there's nothing we love more than staying over in a hotel away from everything (and everyone!) and totally switching off.  One night's stay is just enough to do the trick – it's an escape from normality & it always feels like such a treat. With that in mind, we checked into the Landmark London on Saturday for some R&R and the start of our much anticipated date night with the hubs!
Scroll below to see what we got up to…

T H E  H O T E L 
 As soon as we walked in to The Landmark London we were wowed by the dreamy decor. From the oversized palm trees to the sky high atrium we fell a little bit in love with the luxe London vibe of the hotel. And when we were taken to our rooms we continued to fall in love… keep scrolling down!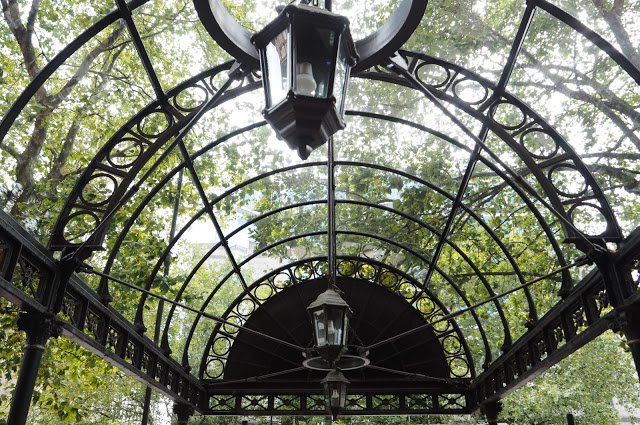 We felt very lucky we were able to stay in two of the suites in the hotel and in particular The Landmark Suite was quite simply out of this world! The bed alone was as big as our bedroom at home. And yes, we may have all got straight into our robes as soon as we checked in! Forget lazy Sundays, lazy Saturdays are even better!
T H E  S P A
Our next port of call was of course the spa – we opted for a gorgeous massage, which we both managed to fall asleep in! The boys hit the gym and went for a swim, we all felt so relaxed and chilled.
T H E  O U T F I T S
After a blissful day at the hotel & spa it was time to beautify and get ourselves ready for our night out. We put our faces and glad rags on and of course we stuck to our signature monochrome style. These new laser cut shirts from French Connection (complete with peekaboo details – the boys favourite part lol!) teamed with our fave culottes was our look for the night and of course finished off with a pair of killer heels. The boys even got dressed up too – twinning black skinnies and a checked shirt and black knit, we think they looked pretty dapper!
Some of our favourite pieces from French Connection's new season drop.
Love these shoes – they are super comfy as well.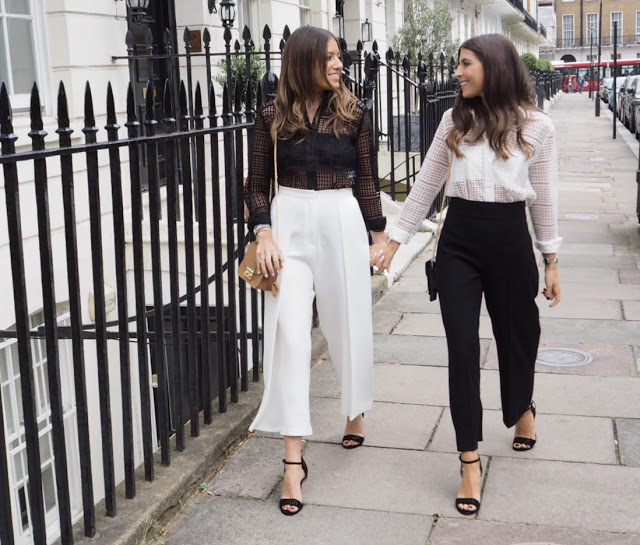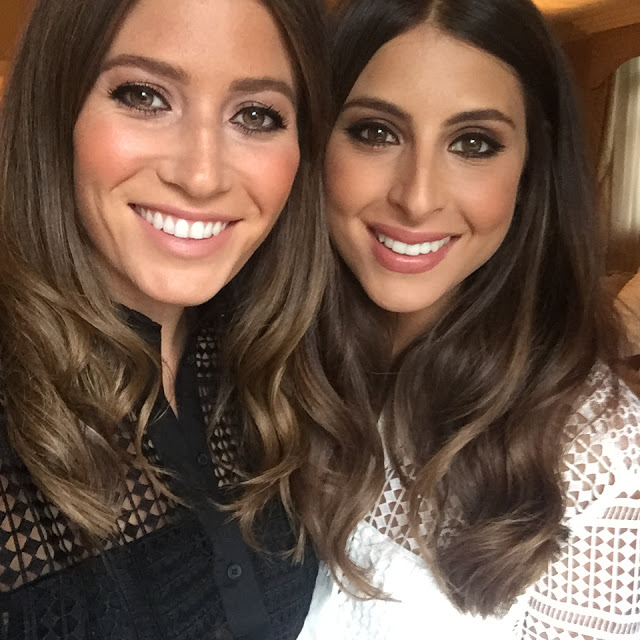 Philippas' wearing: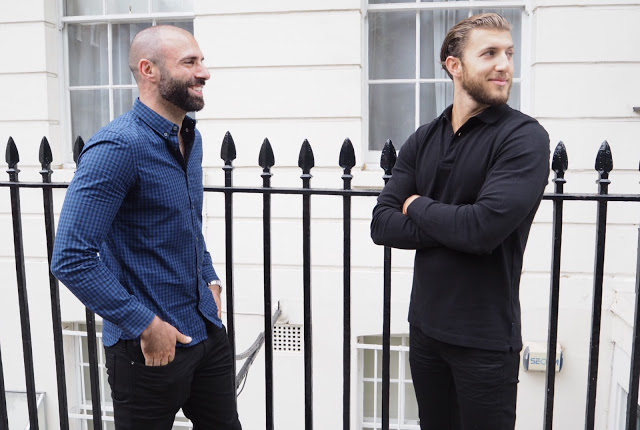 Craig's (left) wearing:
Alex's (right) wearing: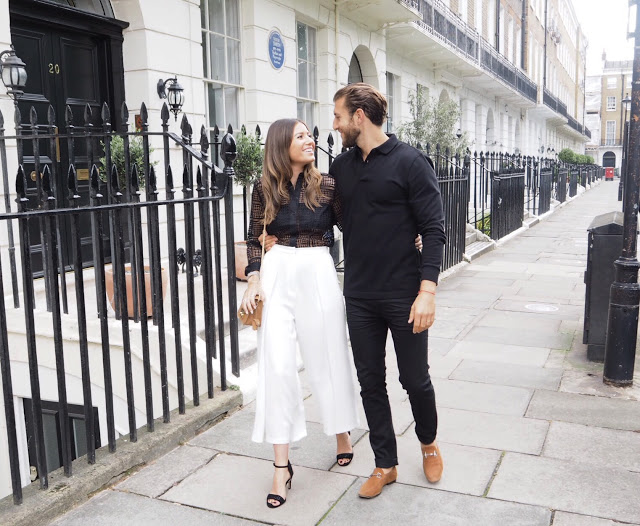 T H E  D I N N E R 
Our date night concluded with a gorgeous meal…we headed to Chicama the hot new sister restaurant to out fave Pachamama and it was time to unwind. We sipped on the most amazing sake cocktails and fine dined on the most epic selection of fish & seafood. We left feeling a lot heavier and a lot merrier!
By the time we arrived at the restaurant it was pretty dark and our photos simply do not reflect the beauty of the restaurant and food so we can't take credit for the following photos – they are from their Instagram.
We hope we've given you some inspo to treat the men in your lives – we probably don't say it enough but they are the best and they support us so much, they definitely deserve being spoilt once in a while! 
Who said the girls can't treat the boys from time to time!?
Good job us 🙂
**Thank you The Landmark London Hotel for hosting us, Chicama for dining us & French Connection for dressing us and the boys**