Firstly, Happy New Year!! We're back after a week of bliss (mainly excess pyjama wearing, eating & lounging – in no particular order) but we're feeling rested, relaxed and with that; it's back to business. We hope you all had a great break and aren't struggling too much to fit into your clothes….we know some of ours are feeling a little snug…Obviously Philippa has a bit more of an excuse 😉
Today we're pushing the limits and talking frocks. Now for us, as self diagnosed 'jeans-aholics' the subject of dress wearing is somewhat limited BUT we have actually been putting our pins out there of late – and quite enjoying it! In fact we've invested in a few that have stolen our hearts. For work we've been enjoying a knitted dress with boots (blog post coming soon!) as well as our new fave; 'the slip dress' ( which we have subsequently decided is one of the most versatile frocks you can own.) In the summer we had a couple of styles that we slipped on on a balmy night but now we're talking about dressing them up & layering them hard! Whilst we did actually brave bare legs for the shoot there's no way we're getting our arms out as well…cue the statement sleeve knit. Probably the best partner to a slip dress day or night. We're loving these two from H&M and are a little obsessed with the combo of the silky frocks and the statement sleeves.
Love the sleeves on these H&M polo necks!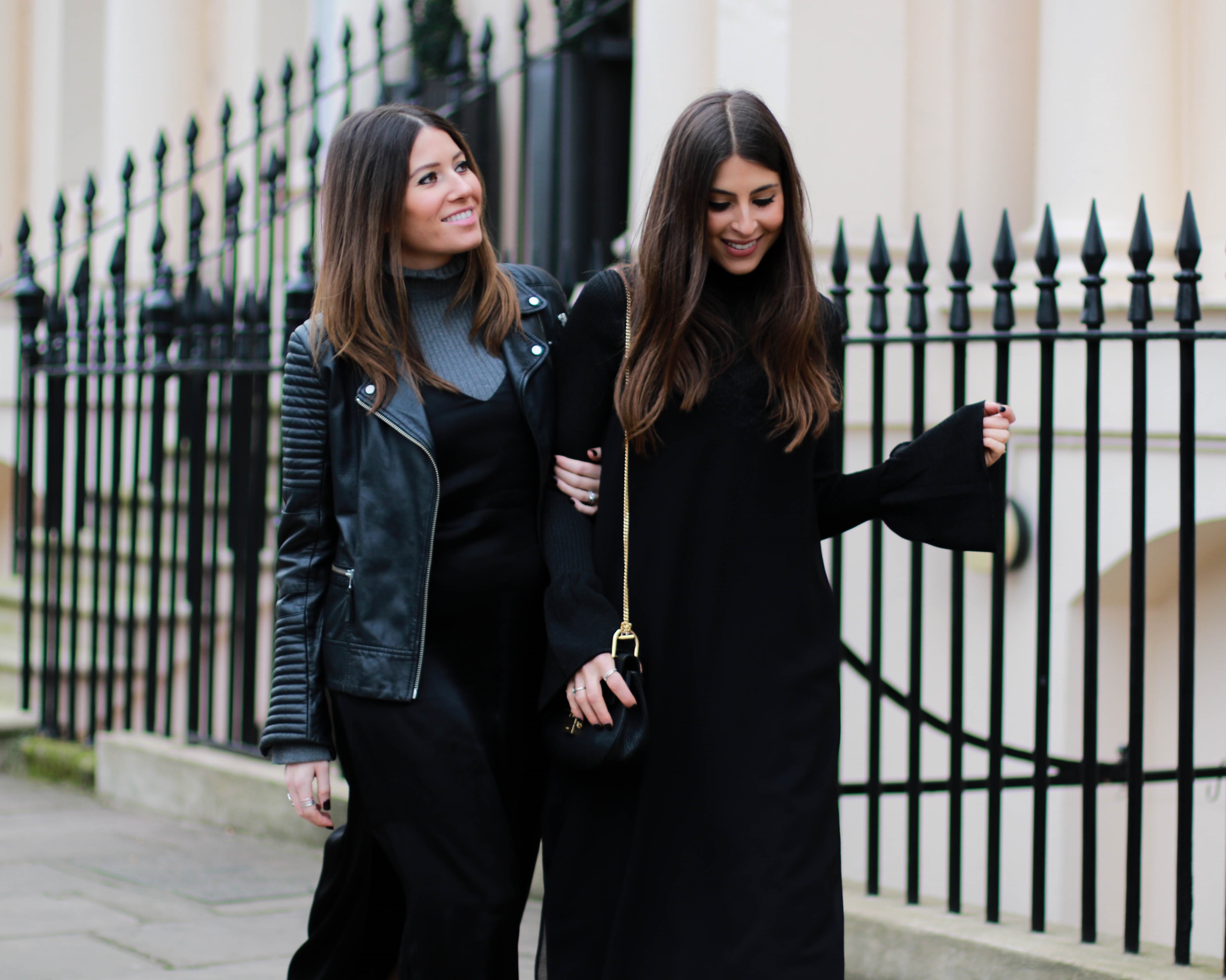 Philippa's wearing:
Whistles jacket (similar here) | H&M dress | H&M knit | L.K.Bennett boots
Sarah's wearing:
Zara dress (similar here) | H&M knit (similar here) | Chloe bag | Jimmy Choo heels (similar here)
ph. Rebecca Spencer