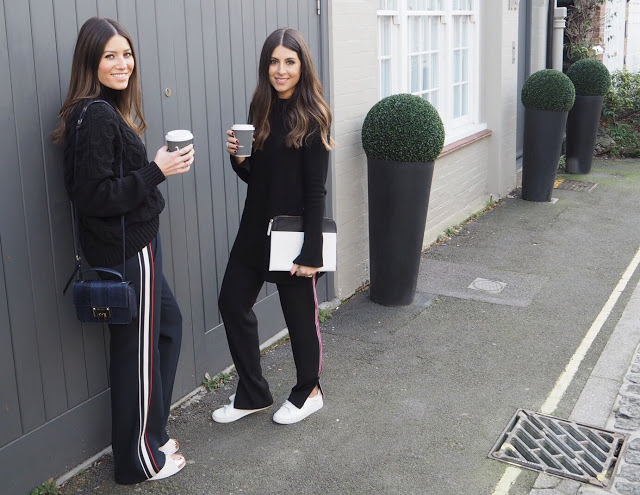 LFW is officially over, we've worn our finest fashions and our best accessories, so now it's time to keep things super casual in our newest wardrobe update…the side stripe trouser.
Truth be told, there's something so refreshing about wearing a slouchy, dressed down trouser that requires no thought apart from 'throw on a jumper & trainers.' Just what we needed after a weekend of dressing up and getting glam, (but not too glam.)
Now, we know it seems like quite an odd trend; we never thought we'd wear an Adidas style popper trouser again, BUT, seeing as Chloe did it on the catwalks, the high street are following suit and so are we!
Scroll below to see how we're wearing ours…